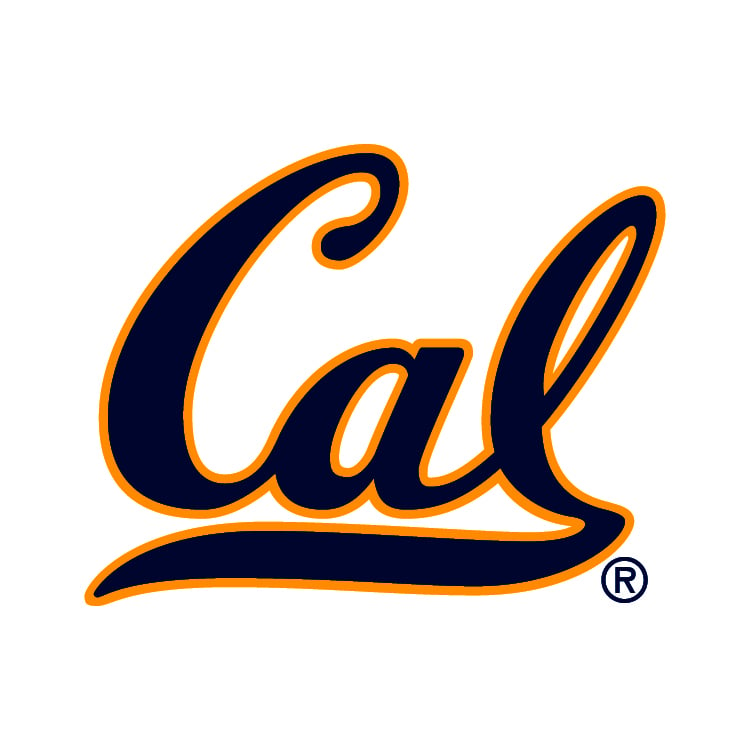 Shellie Onstead Field Hockey Camp at UC Berkeley
Improve Your Skills And Have Fun
at Field Hockey Camp
Join the experienced and knowledgeable Cal Field Hockey Coaching Staff this summer at UC Berkeley for an unforgettable field hockey experience.
Whether you wish to work on your dribbling, perfect your reverse shot, learn how to be a better goalkeeper or improve your all around game, the Shellie Onstead Field Hockey Camp at UC Berkeley is the place for you. Cal's coaching staff and current players help you develop your basic skills as well as teach you the latest skills and tactics to allow you to compete at the highest level.
This camp provides a wonderful chance for you to visit California and see what the area has to offer while participating in a great camp designed to help you reach the next level. Players of all ability levels ages 10-18 are welcome to attend.
Camp is open to any and all entrants and only restricted by age and gender.
Highlights Include
Progressive coaching methods and positive reinforcement
Team play, skill development, and game play
Players grouped and taught based on age and ability
Specialized goalkeeping training
High tempo environment that is fun and engaging
Camp Coaches
Camp Director

Shellie Onstead

Shellie Onstead, a 2008 U.S. Olympic assistant coach and California Hall of Fame inductee, has put Cal field hockey on the map as a player and a head coach.

View Shellie Onstead's Bio

⟩
Top
Camp Details
Don't miss this opportunity to train with the best. UC Berkeley Head Coach, Shellie Onstead, along with her coaching staff, bring a wealth of knowledge to this field hockey camp, open to all skill levels. Beginners are given tools to jump start their playing career and advanced players gain technical insight from a former U.S. Olympic assistant coach. Players are sure to improve while having fun on one of the best university campuses on the west coast. 
A detailed camper registration packet containing check in location, health/release forms, emergency contact info, and a list of things to bring will be emailed to all registered campers in the Spring. Our health and release forms do not require a doctor's signature and they will be collected on the first day of camp.
Show Less

See More

Camp Details
What's included in the fee?
Overnight campers: Dormitory housing on campus and all meals are provided.
24-hour supervision is an important feature of every NIKE Field Hockey Camp. Staff members reside in campers' quarters and participate in all activities.
*Please note, this information is subject to change.
2017 SESSION INFORMATION
Overnight Campers
• Thursday, July 6th: Arrive between 1:00-2:00pm at Clark Kerr.
• Sunday, July 9th: Campers check out from the dorm at 12:00pm. 
INSTRUCTION
Ratio: 1:10
Players Grouped by: skill, age, years of experience
Evaluation: Written by coaching staff
Equipment Needed: hockey stick, water bottle, mouth guard, shin guards, court and turf shoes and goalies must bring full goalie protective equipment
Facility: Campers train on field hockey turf at Underhill Field.
HOUSING
Dorm: Clark Kerr
Campers stay 2 per room
Roommates are guaranteed if requested 14 days prior to camp
Bathrooms:  Shared on floor
Dorms are not air-conditioned
Key Deposit: $50 fee if key is lost
All bedding, linen, and towels are included. The linen packet consists of a pillow, a pillowcase, two sheets, two towels, a face cloth, a blanket, bedspread, and soap.
OTHER
Spending Money: $50
Medical Facility: 1 athletic trainer on-site and a Hospital nearby
Evening Activities: Game nights
TRANSPORTATION INFORMATION
Due to University and NCAA Policies, we are not allowed to offer any transportation to and from camps. The airport closest to the Berkeley campus is Oakland International Airport; San Francisco International Airport is also within a reasonable distance. There are several options that we suggest.
There are a few shuttle services that offer transportation to and from Oakland & San Francisco International Airports. Reservations must be made at least a few days in advance, you can make reservations over the phone or online.
BAYPORTER EXPRESS
Website: www.bayporter.com
Phone: 1-877-467-1800 (Local, Bay Area) 1-415-467-1800 (Long Distance, Outside Bay Area)
Pricing: (All Prices are Approximate)
To/From Oakland International Airport/Campus $25.00 (One Way)
To/From San Francisco International Airport/Campus $29.00 (One Way)
SUPER SHUTTLE
Website: www.supershuttle.com
Phone: 1-800-258-3826
Pricing: (All Prices are Approximate)
To/From Oakland International Airport/Campus $32.00 (One Way)
To/From San Francisco International Airport/Campus $35.00 (One Way)
CAMP STORE
If you would like purchase any Cal Field Hockey apparel, you can do so at this link: https://stores.inksoft.com/uc_berkeley_field_hockey Orders must be received by June 1st and all purchases will be shipped by June 8th.
TEAM DISCOUNT
If you have a group of eight or more campers registering for the same camp, each camper is eligible for a $30 discount. Groups can register online or via mail/fax. 
To register a group online: Please have someone contact the USSC office with the names of each camper in the group at 1-800-645-3226 to create a unique discount code. Campers may then register individually through the website at their convenience and apply the offer code during check out.
To register a group via mail/fax: Please have each camper fill out our REGISTRATION FORM providing credit card number or a check. All registration forms must be received at the same time via mail or fax. Fax registrations to 415-526-5933. Mail registrations to Nike Field Hockey Camps 1010 B Street, Suite 450, San Rafael, CA 94901.
Sample Daily Schedule
7:30

Breakfast

9:00

Morning Session: technical skill work, small group strategies

12:00

Lunch

1:00

Rest

2:00

Afternoon Session: large group strategies, team tactical work, recruiting seminar

5:30

Dinner

7:00

Evening session: small sided games, full field scrimmage, film review

10:00

Lights out
The University of California was chartered in 1868 and its flagship was established at Berkeley, on San Francisco Bay. Today the world's premier public university, UC Berkeley occupies a 1,232 acre campus with a beautiful 178-acre central core.
Campers train on field hockey turf at Underhill Field.
Top
Players from all around the world

My daughter loved the camp! Meet players from all around the world!

— Shellie Onstead camper '16

Highly recommend this camp

I would highly recommend this camp to all the other Field Hockey Parents. My daughter came home with full confidence. This is her first overnight camp . I never noticed her talking much about her hockey experience. Coaching staff is very approachable, excellent stick skills instructions, evaluating each and every player, full 11v 11 scrimmage based on players skill set. She is for sure coming back again next year. 

— Shellie Onstead camper '16

Want to come back

Nike Field Hockey Camp is an all-around great experience. Attending the camp allowed me to develop skills and learn new techniques. Would definitely come back! 

— Shellie Onstead camper '15
Show Less

See more

Reviews
Recommend this camp

I would recommend this camp to all my teammates and friends. This camp is good to increase your skills and play intense hockey.

— Shellie Onstead camper '15

Great camp

Well organized, excellent instruction, great camp experience! 

— Parent of a Shellie Onstead camper '15

Great for improving skills

I highly recommend this camp to any field hockey player looking to improve their skills. You will learn to play with unfamiliar teammates and opponents as well as focus your energy on the sport. Under the guidance of the UC Berkeley coaches, you will learn a variety of new skills and tactics. It was the highlight of my summer. 

— Shellie Onstead camper '14

Outstanding coaching

The Nike camp was a great experience. The coaching was outstanding and I learned a lot. The Berkeley campus was really cool. The tour of the campus was great. I liked seeing how the D-1 athletes live!

— Shellie Onstead camper '14

Had a blast

This was my daughter's first Nike FH Camp under Coach Onstead's leadership. She had a blast! The passion, intensity and fun will make her and her friends come back.

— Parent of a Shellie Onstead camper '14

Can't wait to do it again

I would recommend this camp to anyone because it offers a little taste of what the college game is like and how college life works. My game really improved during this camp, and I was able to improve on skills that I don't often work on. The coaching staff was very nice, and intense, and they were able to help me one on one when I needed it. I definitely loved the camp, the coaching, and the campus and can not wait to go again!

— Shellie Onstead camper '13

Inspiring camp!

I had a great time at Shellie Onstead's field hockey camp. I learned a lot of new skills and was encouraged by the positive coaching. I really enjoyed the campus tours and hearing personal testimonials from current players. Really inspired me to continue my pursuit of becoming a collegiate Field Hockey athlete/student.

— Shellie Onstead camper '13

Good format

I made a lot of friends and learned a lot. I really liked the format because there was a good mix of drills and scrimmages.

— Shellie Onstead camper '13

Outstanding coaching

I loved this camp! The field is unbelievable, the coaching was outstanding, and it was awesome getting such great advice from the coaches on how to improve my play! I am definitely a better player as a result and can't wait to return to camp again!

— Shellie Onstead camper '13
Top
Camp Dates & Prices
This program has concluded for the season.
Please Join our email list to be notified when this program is available for registration.
For additional camp information and dates
call us at

1-800-645-3226
we would be happy to help you.