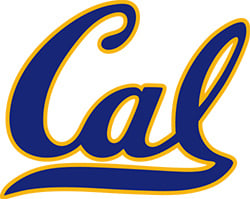 Cal Softball Camps
Improve Your Skills And Have Fun
at Cal Softball Camp
Join Cal Softball Coach Diane Ninemire at her Nike Cal Softball Camps and take your game to the next level! NOTE: No refunds or credits will be given for cancellations or missed days during camp for any reason.
Coach Diane Ninemire has continually taken the Golden Bears to new heights as one of the winningest and most successful softball programs in the nation. Take this opportunity to attend her Nike Softball Camp and allow her to help you take your game to the next level. 
Highlights Include
Superior instruction from the UC Berkeley softball team
8:1 camper to instructor ratio
Prospect camp for high school level players
Daily emphasis on fundamental development, team play and more
Official NIKE Camp T-Shirt
Great NIKE prizes
Camp Details
Come join the fun and get better this summer at the Nike Cal Softball Camps! This summer, we are excited to offer an Elite Prospect Camp, an All Skills Camp and a Combo Elite/All Skills Camp! Ninemire and her staff will be instructing all programs!
Show Less

See More

Camp Details
FULL DAY CHECK-IN
Check-in takes place between 8:45-9:00 am on Monday at the main entrance of Levine Fricke Field
FULL DAY CHECK-OUT
Full Day Camp concludes at 3:00 pm on Thursday
Elite Prospect Camp
AGES: 12-18
The Elite Prospect Summer Camp is designed to work with advanced softball athletes entering grades 7 through 12. The emphasis will be to prepare athletes for advanced level competition through individual skill development and game strategies in a competitive environment.
All-Skills Camp
AGES: 6 to 12 years old
The All-Skills Summer Camp is designed to help players learn and improve their skills in a fun environment. Campers will have the opportunity to learn and develop their skill sets as they work alongside the Cal Bears staff and players. The emphasis will be on skill development in all parts of the game, including:  hitting, fielding, slapping and bunting, pitching, catching, baserunning and MORE!
All-Skills/Elite Camp Combo Camp
AGES: 6-11 is the All Skills Camp
AGES: 12-18 is the Elite Prospect Camp
PLEASE BRING
•Glove
•Bat
•Helmet
•Cleats
•Visor/Hat
•Catcher's Gear (if needed)
•Sunscreen
•Water
REGISTRATION PACKET
A detailed camper registration packet containing check-in location, health/release forms, emergency contact info, and a list of things to bring will be emailed to all registered campers prior to camp. Our health and release forms do not require a doctor's signature and they will be collected on the first day of camp.
Cal Softball Highlights
• With its selection to the Ann Arbor Regional, Cal received its 28th consecutive postseason bid -- the longest active postseason streak in the country.
• Five Golden Bears earned NFCA All-Pacific Region honors: Jolene Henderson, Danielle Henderson and Lindsey Ziegenhirt were all awarded first-team selection, and Cheyenne Cordes and Victoria Jones were All-Pacific Second Team members.
• Seven Bears were members of All-Pac-12 teams: Jolene Henderson (first team), Cheyenne Cordes (second team), Lindsey Ziegenhirt (second team), Victoria Jones (HM), Danielle Henderson (HM), Khala Taylor (All-Freshman), and Vanessa Alvarez (All-Freshman HM).
• Lindsey Ziegenhirt was a Pac-12 All-Academic First Team selection, and Nikki Owens and Danielle Henderson were named Pac-12 All-Academic Honorable Mentions.
• Lindsey Ziegenhirt was named Pac-12 Softball Scholar-Athlete of the Year.
• Lindsey Ziegenhirt was selected Cal softball's first Capital One Academic All-American for the first time since 2006.
• Jolene Henderson was selected an NFCA Second Team All-American.
• Jolene Henderson became Cal's winningest pitcher, eclipsing Michele Granger's previous record of 119 career wins. Henderson finished her career with 130 wins, pitching a no-hitter in her final collegiate victory at the Ann Arbor Regional.
• Jolene Henderson was a Top 10 finalist for Player of the Year and a Top 10 finalist for the Senior CLASS Award, claiming the fan vote (which is worth 1/3rd of the final ballot).
Camps are open to any and all entrants and only restricted by age and number of campers.
UC Berkeley
The University of California was chartered in 1868 and its flagship campus — envisioned as a "City of Learning" — was established at Berkeley, on San Francisco Bay. Today the world's premier public university and a wellspring of innovation, UC Berkeley occupies a 1,232 acre campus with a sylvan 178-acre central core. From this home its academic community makes key contributions to the economic and social well-being of the Bay Area, California, and the nation.
Levine-Fricke Field
Levine-Fricke Field, home of the 2002 NCAA champions, is the venue for Golden Bear softball on the University of California campus.Nestled at the base of Strawberry Canyon, the field sits high above the Berkeley campus overlooking the San Francisco Bay Area.Built in 1995, Levine-Fricke Field owns a seating capacity of 500, with all of the seats in close proximity to the field. The outfield fences stand 190 feet down the right and left field lines, while it is 220 feet to straight-away center.Cal softball began play in 1972 on Hearst Field in the center of campus. The Bears moved to Strawberry Field, just west of their current location, in the early 1980s and remained there until Levine-Fricke Field was constructed.
Top
"Great camp. Everything was well run and the instruction was professional. Perfect. Can't wait to go to Cal in 2015. Go Bears!"

— Camper

"This is an exemplary program. Thank you for having such dedication to the sport and modeling such good behavior in the student athletes that were coaching the girls."

— Parent

"Great opportunity to compete with and against other athletes in a similar skill level. The scrimmages were great. I appreciated that athletes were placed and moved based on skill level."

— Camper
Top
Camp Dates & Prices
This program has concluded for the season.
Please Join our email list to be notified when this program is available for registration.
For additional camp information and dates
call us at

1-800-645-3226
we would be happy to help you.