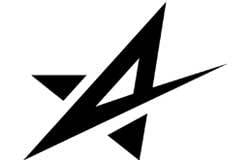 NBC Overnight Basketball Camp at Florida SouthWestern
NBC Overnight Basketball Camp at Florida SouthWestern
1

Review
Average Rating
Stars
Join NBC Camps in Fort Myers, FL to master your basketball skills with some of the top coaches in the area. This camp is ideal for high school boys aged 14-18 who are willing to work hard and have fun!
Located at Florida SouthWestern in Fort Myers, FL this camp is perfect for athletes who want to challenge themselves in a fun, intense camp environment. NBC's experienced coaches are dedicated to helping each athlete elevate their skills and reach their full potential. This camp focuses on position specific training, ball handling skills, shooting, offensive moves, and improving each athlete's confidence - on and off the court.

Highlights Include
Outstanding staff and coaches that will get to know you and help you improve
6-10 hours of basketball instruction, games, tournaments, leadership training per day
An atmosphere of encouragement, skill mastery, intensity, great fun, enthusiasm, Christian values and leadership training on and off the court
Great competition and confidence building opportunities
Camp Coaches
Co-Director

Jeremy Oppenheimer

Jeremy Oppenheimer attended Southeastern University in Lakeland, Florida where he played college basketball for 4 years and was an All-American. Jeremy graduated with a degree in Sports Management with a concentration in physical education and coaching. He currently teaches physical education at an elementary school, coaches high school varsity basketball, and has his own personal basketball training business. Jeremy also won the champion of character award in his senior year of college. He is a man who constantly strives to be an individual with high character and loves to coach and mentor athletes.

Co-Director

Wes Johnson

Wes Johnson played high school basketball in South Carolina where he was state-ranked in his class and graduated with over thirty college offers. Wes went to Charleston Southeastern, a Division 1 school in the Big South Conference, where he played two seasons and started 18 games. After that, he transferred to Southeastern University in Florida. He graduated with his undergrad in business and communication and a post-graduate degree in Kinesiology with a focus on leadership and coaching. Now Wes currently works as the community sports director for Fellowship of Christian Athletes and coaches varsity boys' basketball at a private school.

Staff

NBC Coaching Staff

NBC Camps selects outstanding coaches of high integrity and character, work ethic and willingness to pour their lives into helping athletes be their best. NBC works hard to hire college players and coaches, along with high school coaches who are dynamic and competent teachers of the game.

View NBC Coaching Staff's Bio

⟩
Camp Details
Come enjoy tournaments, games, and amazing staff who care about helping you become the best person you can be at NBC Basketball Camp in Fort Myers, Florida.
2023 NBC FLORIDA BASKETBALL CAMP
High School Complete Player Intensive Basketball Camp
Dates: June 26-28, 2023
Age Group: Boys ages 14-18
Middle School Complete Player Intensive Basketball Camp
Dates: June 26-28, 2023
Age Group: Boys ages 12-14
CAMP DESCRIPTION
Complete Player Camps focus on the crucial keys to becoming a great player. We break our teaching into four focus areas: Individual offense, defense, shooting and team skills. Campers are separated into teaching groups and teams based on their age and ability. These camps are not for the beginning basketball player. Athletes who attend must have a fair amount of experience and ability appropriate for 6 to 8 hours a day of basketball. We recommend our junior camp option to younger or more beginner athletes.
NBC HOOPGEAR
Get amazing gear at a discounted cost and pick it up at camp when you arrive. Premium ultra-soft zip hoodie, "Intensity" performance shirt perfect for intensity stations, and practice shorts for $99. Hoopgear price includes shipping and tax. Plus add the custom Baden NBC Camps Basketball for $45. Call 1-800-406-3926 to order your gear or select it when you register online. For more information visit www.nbccamps.com/store.
Show Less

See More

Camp Details
Sample Daily Schedule
7:20am

Ball handling and skill worK

8:00am

Breakfast

8:45am

Leadership training - Extended Day Camper Arrival

9:30am

Shooting workouts, individual offensive moves, passing and overall knowledge of the game

12:30pm

Lunch

1:30pm

Defense, rebounding, team movement skills, and court understanding

3:30pm

Games and tournaments

5:00pm

Dinner

6:00pm

Evening Basketball Activities: shooting games, Intensity nite, games and tournaments

8:30pm

Leadership training including motivational dvds, speakers, small group discussion and goal setting

9:30pm

Extended Day Camper Pick up

10:00pm

Lights out
ABOUT THE CAMPUS
Conveniently located along the I-4 corridor between Orlando and Tampa, Lakeland offers the charm of a small town with the convenience of being just a short drive from two major hubs of entertainment, shopping and professional opportunities. 100% of the Southeastern University campus facilities have been newly constructed or renovated since 2004.
Camp Questions & Answers
Do you have more FAQ questions that give me more information about NBC Basketball Camps?
Have even more questions about NBC Florida Camp such as, what to bring, and registration/cancellation policies? Visit general camp FAQs (https://www.nbccamps.com/faq). For specific questions about the basketball training at camp, please visit basketball FAQs (https://www.nbccamps.com/faq/basketball)
Show Less

See More

Questions & Answers
Overall Average Rating
Stars
Awesome!

My camper loved every second of this camp! We will be back!

— Parent
SECURE YOUR SPOT – CAMPS SELL OUT!
Last year over 650 Sports Camps sold out, leaving 7,000+ campers on the waitlist. Due to high demand, early registration for our first-come-first-serve camps is strongly recommended.
Camp Dates & Prices
New Camp Dates Coming Soon!
Please join the Priority List to be notified when this program opens for 2023 registrations.