Snow Valley Iowa Basketball Schools at Wartburg College
Snow Valley Iowa Basketball Schools at Wartburg College
15

Reviews
Average Rating
Stars
The Tradition Continues!
Directed by USA Basketball Coach Don Showalter, Sports Illustrated recognizes Snow Valley Iowa as one of the nation's top basketball camps. Improve your fundamental, positional, and team play skills in this high-energy environment with players of similar skill sets in summer 2023.

Snow Valley Iowa Basketball Schools is committed to helping campers improve their individual basketball skills in all areas of the game. Train with dedicated, highly-qualified basketball professionals from across the globe.
Highlights Include
All coaches are USA Basketball Licensed
A minimum of 19 individual and team fundamental clinics per week
High-level instruction, daily scrimmages, discussions, and more
Receive a camp t-shirt, personal evaluation, and report card
Camp Coaches
Camp Director

Don Showalter

Ten-time USA Basketball gold medalist head coach, Don Showalter, who was hired by the USA Basketball Youth Division as the Director of Coach Development in May 2016, was named as one of the 100 Most Influential People in Men's College Basketball in 2020 by Silver Waves Media and was the 2018 USA Basketball Co-Developmental Coach of the Year.

View Don's Bio

⟩

Co-Director

Jerry Slykhuis (1943-2016)

For 40 years, Jerry Slykhuis coached through a philosophy based on fundamental development and individual growth. He instilled values of hard work and dedication and transformed the lives of players from all over the world. After the tragic loss of Jerry, we dedicate this camp season to him, a dear friend and one of Iowa's greatest coaches.

View Jerry's Bio

⟩

Coach

Dick Peth

Dick Peth enters his 22nd year as head coach of the Wartburg College men's basketball program. He has compiled a 321-214 mark with the Knights, while his overall career record, which includes a strong 221-123 run at the University of Denver from 1985-1987, is 542-336.

View Dick's Bio

⟩

Coach

Dave Schlabaugh

Dave Schlabaugh (pronounced SLAW-baugh) was appointed to lead Cornell's men's basketball program in May 2017, becoming the 17th head coach in the program's 109-year history. Schlabaugh led Cornell to a breakthrough 2019-20 campaign in which the Rams qualified for the Midwest Conference Tournament as the No. 4 seed, after being picked eighth in the MWC Preseason Coaches' Poll. The team's 14-12 final record marked the program's first winning season in 10 years.

View Dave's Bio

⟩

Coach

Chris Kern

Lives in Kalona, Iowa with his wife Ruby and he has two grown sons Travis and Jason. Retired High School Physical Education Teacher, Assistant Athletic Director, and Boys High School Basketball Coach Don Showalter's Assistant Coach at Mid-Prairie for 26 years 1986 – 2012. 26 Year Snow Valley Veteran. Worked Snow Valley Iowa Basketball Camp every session since it's beginning in 1996. Iowa Basketball Association Assistant Coach of the Year 1998. McDonalds All American Game Assistant Coach 1999. Capital One Classic All-Star Basketball Game Assistant Coach 2001. National High School Athletic Coaches Association Assistant Basketball Coach of the Year Finalist 2011. Head Coach Mid-Prairie High School 2012 – 2016.
Camp Details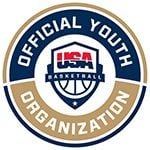 2023 DATES
Boys I: June 26-29
Boys II: July 11-14
Boys III: July 19-22
Girls: July 24-27
Camp Hours
Overnight Campers Check-in: First day between 9:30AM-12PM
Extended Day Campers Check-in: First day at 12:30PM
Closing Ceremony: Last day at 11:30AM


OVERNIGHT CAMPERS
Housing & Roommates: Campers will reside in the dorms on campus and stay two per room in suites with 2-4 double rooms and a common living area. If you have a roommate request, we ask that you please check-in together. After check-in, campers and parents will have the opportunity to browse campus, grab lunch and return to campus for the first on-court camp session at 1pm. Please come dressed ready to play.
Bathrooms: Shared
Linens: Not provided
Air-conditioning: Yes
Pool: TBA
Suggested Spending Money: $50 (Cash only)
Spending Money: Campers can purchase camp shorts and various camp shirts at check-in, during one night at camp and at check-out. Pizza is sold in the evenings. We also suggest that you do not bring anything to camp of high value.
Supervision: The staff live in the dormitories with the campers and participate in evening activities. Drugs, alcohol and tobacco are strictly prohibited, and constitute, along with general misconduct, grounds for dismissal from camp without a refund.


EXTENDED DAY CAMPERS
On the first day of camp, all extended day campers should arrive dressed and ready to play. Drop off and pick up locations will be given out at registration.
Day 1:
♦ Extended Day Campers stay until 9pm*.
♦ Dinner is provided.
Day 2-3:
♦ Extended Day Camper Hours are 6:30am-9pm*.
♦ Breakfast, lunch and dinner provided.
Day 4:
♦ Extended Day Camper Hours are 6:30am-12pm.
♦ Breakfast is provided. Check-out immediately follows closing ceremony.
Daily Schedule: Day 1: 12:30PM-9PM* Days 2-3: 6:30AM-9PM* Day 4: 6:30AM-12PM
*Camp may conclude before 9pm each day depending on the timing of games. More information regarding your schedule will be given out on the first day of camp.



PERSONAL PLAYER PROFILE
At Snow Valley Iowa, we expect each and every camper to arrive prepared and bring a positive attitude. A Personal Player Profile Report Card will be kept on each camper throughout the week and given to him or her on the last day of camp. This Report Card will note particular strengths and weaknesses and offer suggestions for individual improvement once your son or daughter has left Snow Valley.
DAILY BASKETBALL PLAY
A minimum of nineteen clinics concerning individual and team fundamentals will be presented during the week-long session, with drills being part of each clinic. Daily game competitions against campers of the same age and ability level will be scheduled. Every participant will play a minimum of one-half of every game. We design our program to have a ratio of eight players to each coach. We guarantee an excellent week of basketball involvement.
PRE-CAMP CHECKLIST
To view your customer account, complete your mandatory forms, pay balance dues, and review important camp information, visit Pre-Camp Checklist. All necessary camp information is on this page. If there are any imperative changes prior to camp start, registered campers will be notified via email and this webpage will be updated!
PACKING LIST
Below is a suggested list of clothes, equipment, and personal items. US Sports Camps is NOT responsible for lost or stolen articles or money.
● Athletic, on-court clothing
● Athletic shoes
● Water bottle
● Small gym bag/backpack
OVERNIGHT CAMPERS ONLY:
● Athletic clothing mentioned above
● Comfortable off-court clothing
● Flip flops
● Toiletries
● Personal items & medications
● Washcloth and bath towel
● Fan (optional)
● Pillow, pillowcase, bed sheets, comforter, or sleeping bag
MEDICAL PROTOCOL

Most camps have an athletic trainer on-site to help with illness or injury. In case of an emergency, campers will be transported to the nearest hospital.
COMPANY POLICIES
For information regarding our cancellation policy and all other company policies, please visit USSC Policies.
TRANSPORTATION
Transportation is not provided by the camp to or from any airports. If you are flying to or from camp, we recommend using an airport shuttle service. Please schedule flights as close as you can to the check-in times on the first day and check-out times on the last day.
BASKETBALL CAMP FAQ
For general questions about our basketball camps please see our FAQ page.
*Please note, this information is subject to change.
Images by MD Janiska.
Show Less

See More

Camp Details
Sample Daily Schedule
6:30AM

Report to gym Clinic # 1

7:00AM-8:00AM

Breakfast

8:15AM-9:00AM

On the floor warm ups

9:00AM-11:00AM

Clinics

11:00AM-11:30AM

Team practice or position work

11:30AM-12:30PM

Lunch

1:15PM

Back on the floor

1:30PM-4:00PM

Clinics

4:00PM-4:45PM

Team practice or position work

4:45PM-5:45PM

Dinner

6:30PM-7:00PM

Back on the floor (warm ups)

7:00PM-8:00PM

Clinics

8:15PM-10:30PM

Games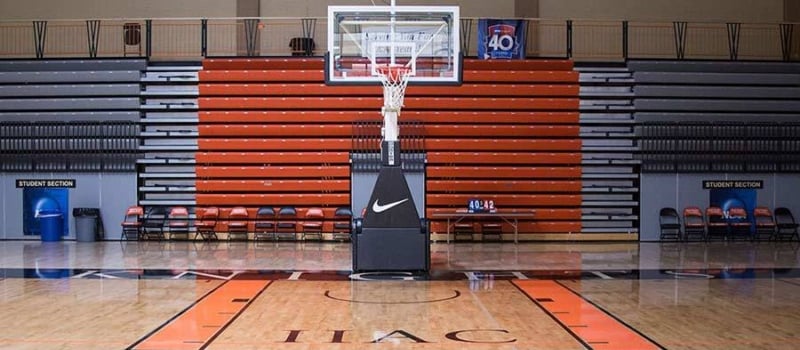 Wartburg College is centrally located between most of the major metropolitan areas of the Midwest in Waverly, Iowa. Located on "The Avenue of the Saints" (Highway 27/218) that connects Minneapolis/St. Paul to St. Louis, Waverly is easily accessible.
Camp Reviews
Overall Average Rating
Stars
He loves the entire experience

— Anonymous

This is unlike any camp in the country.

July 26, 2021: Nash loved the camp! He really enjoyed the coaching, enthusiasm, and passion of the staff. Additionally, he liked meeting kids all across the country and building new friendships. This is unlike any camp in the country. This is about getting better and every kid there is there to get better. Great job guys! He will definitely be back next year.

— Kirk K., Parent

The staff was great to work with and over the top accommodating!

July 26, 2021: The staff was great to work with and over the top accommodating! At check in, all individuals were so friendly and helpful to us when we had questions. Our son went to the camp by himself and met some great new friends as well. On our drive home of about 2 1/2 hours, his mom asked, "Will you want to go back next year ?" Quickly he spoke up with a convincing & strong, "YES".

— Nick M., Parent
Show Less

See more

Reviews
She loved the camp experience

July 25, 2021: She loved the camp experience. Ayla talked about the new people she met, the competition, the coaches, and even the security people. Every aspect of the camp went beyond what was expected. This was her first camp opportunity and it looks like you shared the joy of competition, learning, and basketball with her. Thank you!!

— Vernon J., Parent

This is a fantastic camp and I highly recommend it

July 28, 2019: Cooper really liked his coach, the experience, the approach his coach took with his team, and the individual attention to make him better. He liked the report card at the end, which not only was positive, but had some great criticism along with encouraging words on how to improve. This is a fantastic camp and I highly recommend it to anyone who is interested.

— Teresa N., Parent

totally worth the trip

July 25, 2019: We traveled far for this camp and it was totally worth the trip. She learned a lot of golden nuggets that will help enhance her game. She was excited to meet some many nice young ladies and coaches.

— Carmyn S., Parent

extremely motivational

July 15, 2019: Tate has been struggling with being aggressive and self-confident. Snow Valley Camp was all basketball, all the time which allowed him to grow in those areas. He had a lot of fun, met great friends, and the coaching staff were extremely motivational!

— Janine B., Parent

Thank you for a great experience

July 15, 2019: Governor has been attending for several years. His school basketball coach works for Snow Valley. The skills and competition at Snow Valley every year have helped him to become a more competitive player. He is the smallest guy on his team and each year he is reminded how to use this to his advantage and see it as a strength, not a weakness. He will continue to attend through his high school years. Thank you for a great experience.

— Heather L., Parent

The Camp Was a Great Experience!

August 9, 2018: This camp was a great experience for a person to go through not only did you learn skills but you achieved personal things that will help you throughout your life!

— Angie B., Parent

Really Enjoyed her First Year at Camp!

August 2, 2018: My daughter really enjoyed her first year at camp, she met a lot of really nice girls from around the world and said the camp is challenging with a ton of training. She won a t-shirt for being one of the best passers and plans to attend next year.

— Leslie M., Parent

Loved the Staff!

July 29, 2018: I loved the staff, they were nice and friendly coaches who really wanted to be there, coaches actually cared about students well being and safety. There was also really good food!

— Myah B., Camper

Great Job Snow Valley!

August 20, 2017: Coaches took her focus away from the 1 on 1 game and made her focus on her problem areas. She gets physical in the post now and realizes the importance of working as a team and positional responsibilities. Before she knew what you were supposed to do, now she understands the why and when. For example fast break defense, spacing, boxing out, defender position in relation to shot selection, and not to force the pass.

— Sean T., Parent

Best camp my son has ever been to

July 31, 2017: Great coaches. Great instruction. Best camp my son has ever been to and we would recommend it to anyone who is serious about the game of basketball!

— Gary B., Parent

He loved meeting new friends

July 26, 2017: My child loved the fundamentals taught by the caring coaches. He loved meeting new friends from across the U.S. and the international campers. It was a challenging camp with so much time devoted to basketball, but rewarding when completed. Thanks again Snow Valley Coaches!

— Ray P., Parent

Can't beat the athlete/coach ratio

July 25, 2017: The highlight of camp was being part of a team and meeting new teammates. The staffs positive energy was great. Can't beat the athlete/coach ratio!

— Brady S., Camper
SECURE YOUR SPOT – CAMPS SELL OUT!
Last year over 650 Sports Camps sold out, leaving 7,000+ campers on the waitlist. Due to high demand, early registration for our first-come-first-serve camps is strongly recommended.
Camp Dates & Prices
This program has concluded for the season.
Please Join our Priority List to be notified when this program is available for registration.