Nike Field Hockey Camp at Endicott College
Nike Field Hockey Camp at Endicott College
65

Reviews
Average Rating
Stars
Improve your game and have serious fun
at Nike Field Hockey Camps
Join us for our summer field hockey camp in Massachusetts on the beautiful campus of Endicott College. This camp is designed to improve your skills and help you gain confidence on the field with elite coaching from Laura Galopim, DI Field Hockey coach at Lexington High School, and her staff.

This summer 2023 field hockey camp offers overnight and extended day options for girls of all skill levels. Field hockey players are invited to fine-tune their skills and leave with a better understanding of and a deeper passion for the sport.
Highlights Include
Partner Camp of USA Field Hockey; sanctioned to make referrals to USAFH Nexus program
Excellent training and residential facilities
Skit Night! (optional) campers should bring items they may want to use for their skit
1:10 staff to camper ratio
Special goalkeeping instruction
All attendee receive a Nike Field Hockey Camps package (reversible jersey, ball, lanyard) and other fun prizes.
Camp Coaches
Director of Coaching

Michelle White

Coach White has twice been named the Daily Times Chronicle Field Hockey Coach of the Year and was also selected in 2017 as the Boston Globe Coach of the Year.

View Michelle's Bio

⟩

staff

Camp Staff

Our Camp Director will be assisted by a talented staff which may include current and former collegiate coaches and players, club coaches, and high school coaches.
Camp Details
SECURE YOUR SPOT!
You can expect high demand on these first-come-first-serve camper spots, so please be sure to register early.

2024 OVERVIEW
Dates: 2024 Dates Coming Soon. Join Priority List!
Age Group: 10-18
Gender: Girls
Camp Types: Extended Day (commuter) & Overnight
Check-In: 12:00pm-2:00pm on Monday
Check-Out: Graduation will take place at 11:30am on the fields, parent are invited to attend. Check out will follow immediately after
Extended Day (commuter) Schedule: 2:00pm-9:00pm on Monday, 9:00am-9:00pm on Tuesday & Wednesday, 9:00am-12:00pm on Thursday
Meals: All meals are provided for Overnight campers. Lunch and dinner are provided for all Extended Day (commuter) campers.
Program: The All Skills program is geared towards players of all abilities. The camp program includes stick work instruction & skills, technical & tactical training, offensive & defensive skills, and positioning work. Goalie-specific training is offered as well. Upon arrival, all participants are evaluated by the staff and placed into groups based on age and ability level.
Please note: Camp schedules and details may be subject to change.

HOUSING (2023)
The information below is subject to change each year.
Dorm: Stoneridge Hall
Number of Campers Per Room: 2 per room, some triples (hotel-style dorms)
Roommates: Rooms are assigned by age & roommate requests. Roommate requests must be mutual and received no later than 14 days before the start of camp. If you don't have a roommate request, you will be placed in a room with someone near your age. It will be a great opportunity to meet someone new!
Bathrooms: Private, attached to the room
Linens: Not included. Bring linens or sleeping bag, pillow, pillowcase, and a towel.
Air Conditioning: Yes!
WHAT'S INCLUDED IN THE FEE?
Instruction: Morning and afternoon training sessions
Overnight campers: Dormitory housing on campus and all meals are provided.
Extended Day campers: Lunch and dinner are provided.
Supervision: Campers are supervised by staff during camp hours.
Camp Gear: All campers receive a Nike Field Hockey Camp package (reversible jersey, ball, lanyard) and other fun prizes.
INSTRUCTION, EQUIPMENT & FACILITY
Ratio: 1:10 staff to camper ratio
Groupings: Campers are grouped by ability, age, and experience.
Equipment Needed: Hockey stick, water bottle, mouth guard, shin guards, sneaks for indoor courts and turf shoes (goalies must bring full goalie protective equipment)
Inclement Weather Plan: In the case of rain or extreme heat, indoor space is available for training.
Medical Protocol: Most camps have an athletic trainer on-site to help with illness or injury. In case of an emergency, campers will be transported to the nearest hospital.
Directors Note to Campers
"We are so excited to be back on the fields coaching and connecting with our athletes this Summer. We are eager to bring back a fantastic coaching staff motivated to teach and share their passion for the sport of field hockey. We are equally excited to say that our residential part of camp is back and was a huge success last year. We enjoy bringing teams together for pre-season bonding!
I have been teaching and coaching for over 26 years and the best part of camp is watching our coaches teach and share their love of the game with our campers. We believe when our athletes gain confidence and see improvements, they will be inspired to continue to work hard and improve their skills and knowledge of the game." - Laura Galopim
PREPARE FOR CAMP: COMPLETE YOUR PRE-CAMP CHECKLIST

To view your customer account, complete your mandatory forms, pay balance dues, and review important camp information, visit Pre-Camp Checklist. All necessary camp information is on this page. If there are any imperative changes prior to camp start, registered campers will be notified via email and this webpage will be updated!

CHECKLIST OF THINGS TO BRING
Below is a suggested list of clothes, equipment, and personal items. US Sports Camps is NOT responsible for lost or stolen articles or money.
ALL CAMPERS (OVERNIGHT & COMMUTERS):
Athletic, on-field clothing (t-shirts, shorts)
Turf shoes or sneakers
Reversible jersey
Socks
Hockey Stick(s)
Mouth guard
Shin guards
Goggles (not required, but recommended)
Court shoes for indoor play in case of rain
Goalies must bring their own full protective equipment
Water bottle*
Sunscreen**
Snacks
Small gym bag/backpack
Packed lunch (if required for commuters)
Spending money
Signed Health & Release forms and waivers (forms completed online do not need to be printed and turned in at camp)
OVERNIGHT CAMPERS ONLY:
Athletic clothing mentioned above (1-2 pairs/day)
Comfortable off-court clothing (pants/shorts, shirts, sweatshirts, 1 pair/day)
Undergarments (1-2 pair/day)
Pajamas
Bathrobe
Flip flops
Laundry bag
Toiletries (shampoo, conditioner, bodywash, facewash, hairbrush, toothbrush, toothpaste, deodorant, etc.)
Personal items & medications
Eye mask, ear plugs (optional)
Washcloth and bath towel
Alarm clock
Fan (optional)
Bed sheets (if linens not provided)
Comforter or sleeping bag (if linens not provided)
Pillow and pillowcase (if linens not provided)
TRANSPORTATION
Transportation is not provided. Campers are responsible for getting to and from camp on their own. There is no supervision before or after camp hours so please make arrangements to pick up your child on time.

COMPANY POLICIES
For information regarding our cancellation policy and all other company policies, please visit USSC Policies.
NIKE FIELD HOCKEY CAMP FAQ
For general questions about our field hockey camps please see our FAQ page.
TEAM DISCOUNT
If you have a group of eight or more campers registering for the same camp, each camper is eligible for a discount. Please have someone contact the US Sports Camps office at 1-800-645-3226 with the names of each camper in the group and we will create a unique discount code for your group. Campers may then register individually through the website at their convenience and apply the offer code during check out. *Discount amount varies by program. Please call for details.

SCHOLARSHIPS
We cannot offer scholarships due to NCAA regulations. Our affiliation with NCAA coaches and schools puts us in a position where any scholarship money can be seen as an inducement to a future collegiate athlete. This puts our coaches and our host universities in jeopardy of damaging their status with the NCAA and incurring penalties at the hands of their organizing body.
Camps are open to any and all entrants, limited only by number, age, grade level and/or gender.

Parents have the right to review camp procedures on background checks, health care, discipline policies, and grievance procedures upon request.
430.190 (c)
This camp must comply with the regulations of the Massachusetts Department of Public Health and be licensed by the local board of health.
Show Less

See More

Camp Details
.
ALL SKILLS SAMPLE SCHEDULE
7:30am-8:30am

Wake-Up Call/Breakfast for Overnight campers

9:00am

Extended Day campers arrive

9:15am

Stretching & Warm-up

9:15am-11:15am

Training Session I

11:15am-12:15pm

Lunch, rest

12:15pm-2:15pm

Training Session II

2:15pm-2:30pm

Rest

2:30pm-4:00pm

Training Session III

4:00pm

Rest

4:00pm-6:00pm

Dinner, Rest

6:00pm-8:45pm

Training/Nighttime Activities

9:00pm

Extended Day Campers Depart/Overnight Campers to their rooms

10:00pm

Lights out, Bed Checks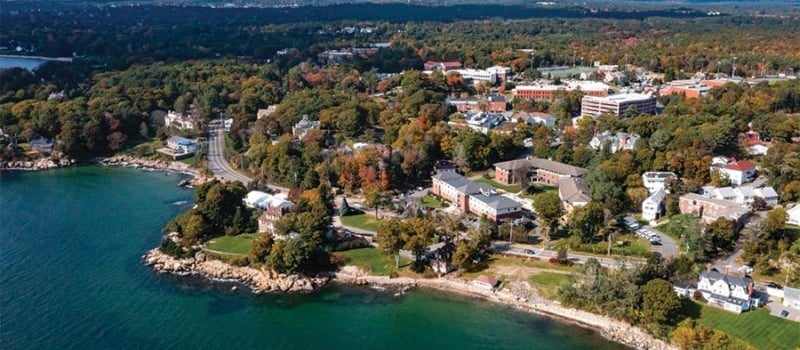 Endicott College, a scenic campus located on the coast north of Boston. Campers utlize the Sports Science and Fitness Center, two turf playing fields, and grass fields during camp.
Camp Reviews
Overall Average Rating
Stars
My son loved this camp!

— Anonymous

International coaches

I think this was a really rewarding camp overall. I loved skit night, and the coaches were awesome. They even took into consideration having coaches from different parts of the world, which showed everyone different skill levels overall. This camp was really fun and rewarding, I learned a lot. Thanks!!

— Endicott College Camper '14

Passionate Coaches!

July 25, 2017: Our daughter loved meeting new friends and interacting with the coaches. The camp provided a variety of activities that encouraged athleticism as well as field hockey expertise. The setting was perfect for this camp as well. You could tell there were many passionate coaches, who made the experience better for the campers.

— Kristin M. Parent
Show Less

See more

Reviews
Terrific experience

I loved the atmosphere and the quality of players at the Nike Field Hockey Camp that I went to at Endicott College. I met some good friends and look forward to seeing them next summer. It was a terrific experience. Thank You!

— Endicott College Camper '14

Great for all levels

This camp is excellent for learning new things and a great experience for any type of field hockey level.

— Lucille F. Endicott College Camper 7/30/15

Loved the staff

The coaches are phenomenal and truly want the campers to have a good experience. I loved how the staff tried really hard to make camp fun by holding a skit night, the Blue Dog Olympics, etc.

— Mia F. Endicott College Camper 8/1/2015

Definitely recommend

Absolutely loved this camp. My daughter came home an improved player, greater confidence, and amazing friends that she still stays in touch with. Definitely recommend this camp.

— Nancy K. Parent of Endicott College Camper 8/2/2015

Coach Laura runs an excellent camp

July 28, 2016: My daughter had never played field hockey or been away to camp. She is already planning to go back next year. The coaches were excellent and she learned so much in a short period of time. She made new friends and loved the coaches. Very positive experience. The facilities at Endicott were great. Coach Laura runs an excellent camp.

— Kara H. Parent

Highlight of my summer

July 28, 2016: Endicott camp is the highlight of my summer! You get great field hockey experience, excellent coaching, top-notch safety, and delicious food all while having loads of fun! I would recommend this camp to anyone from a beginner to a seasoned veteran. I can't wait for next year!!

— Madison M. Camper

Had a blast at camp

August 1, 2016: In the midst of stressing about playing collegiate field hockey, this camp was not only super helpful for keeping up with skills and gameplay but a great and crucial reminder that at the end of the day, field hockey is supposed to be fun. The staff did a great job of making the atmosphere feel like a real camp and not just a few field hockey filled days. I had a blast.

— Lucy W. Camper

Great Coaches!

July 24, 2017: Audrey expressed that there was an equal combination of fun and field hockey. She loved the coaches.

— Kellie F. Parent

Loved Camp!

This was Lilly's second year and she loved it even more than last year. Unfortunately we had to pull her a day early due to a conflict and she was so disappointed to miss the skit night and the Olympics!

— Kerry H. Parent

Nice coaches!

July 18, 2017: Ava loved the whole experience, loved the pick up game with the coaches. She enjoyed working with the Spain coaches said they were so nice and fun!!!I think it moved her to the next level mentally!! Great experience gave her confidence and independence!!

— Gina T. Parent

Great time!

July 20, 2017: Our daughter had a great time....lots of instruction balanced with down time. Would love it more if it were a few days longer! (Quote from Sam!)

— Kim R. Parent

Awesome camp!

July 24, 2017: My daughter's confidence level went way up!

— Ed M. Parent

Amazing Experience!

July 24, 2017: I have to thank the staff for my daughters amazing experience! She learned so much, made a ton of new friends. Your staff went above and beyond as my daughter turned 12 at camp. The staff decorated her dorm door with streamers and Birthday signs and a birthday pin. What wonderful people!!!! My daughter also was a recipient of most improved award and received a brand new stick. She can't stop talking about the 3 days and wished it had been a week! Heart felt thank you to all!! We will be seeing you next year. Piper can't wait for the fall to show her team all she learned and defend her team goal!!!!

— Marisa E. Parent

Loved it!

July 26, 2017: Had fun playing, met some new people, loved the overnight experience!

— Heather S. Camper

Encouraging coaches

I would definitely recommend this camp to others. It had the perfect balance of fun and intensity. The coaches were very helpful and encouraging. The turf field was nice because it gave the campers the opportunity to learn new advanced skills that they couldn't learn if they usually play on grass. I loved the camp and if I wasn't a senior, I definitely would go back next year!!!

— Endicott College Camper '14

One of the best camps I've ever been to.

The Nike Field Hockey Camp is a place where new friends are a guarantee. The coaches are always so happy and they never overworked any camper. You are placed in a group where you will be comfortable skill wise and age wise. This is a camp where we don't always play field hockey, there are other activities as well, like, going to the beach, skit night, and hanging in the lounge. The Nike Field Hockey Camp was one of the best camps I've ever been to.

— Endicott College Camper '13

Safe and well organized

My daughter has made life long friendships while at camp. It has improved her game and is a great experience. I really appreciate how safe and well organized the camp is.

— Parent of Endicott College Camper '13

Great individual attention

Great individual attention during game play. Letting the girls know what they need to work on to improve was great. The best of the 3 camps my daughter attended this summer. And that is what she said.

— Parent of Endicott College Camper '13

Learned a lot

Both my girls had a wonderful time. They felt that they learned a lot and improved on some skills that they already knew. They felt that playing with players of all different levels was great. They met many new friends and enjoyed the fun activities and down time with them all.

— Parent of Endicott College Camper

Excellent all around

Blue Dog Nike Field Hockey Camp provides excellent instruction/skill development in a gorgeous setting, access to turf field, beautiful dorm rooms with private bathrooms.

— Parent of Endicott College Camper

Good for any skill level

This camp is good for anyone of any skill level, even if you have never picked up a stick before. Good intensity work outs and very good food. Coaches encouraged sportsmanship, which created fun competitiveness.

— Endicott College Camper

Great for all Skill Levels

"Make everyone feel included and equal. Create a fun environment where people really enjoy playing the sport. Balance the skill levels to make sure that everybody is learning something new whether they are beginners or advanced players."

— Endicott College Camper

Great Learning Experience

"The camp promotes play and the fun of the game. It gives a chance to learn in a less pressure filled environment than in the middle of a season to win a game. It has a good balance of field hockey and socialization- I enjoyed meeting a new friend."

— Endicott College Camper

Learned from International Players

"I had a great time learning from the international players. They provided a whole different view on game play that I'm hoping to bring back to my team. Every coach was absolutely incredible and helped enormously with my college recruiting process!"

— Endicott College Camper

Made me a more confident player

"This camp has really made me a more confident player and gotten me more comfortable in social situations as well. It is a great combination of responsibility and organization. The staff takes advantage of every moment of the day and uses it for fun training that makes the players excited to play field hockey."

— Endicott College Camper

Get a taste of college

I would recommend Nike camp to anyone who enjoys playing the game. The coaches teach you lots of good information. You also get a good little college experience. You have to be on time to the field and to meals. Rooming is fun too because you make new friends and learn to get along with others.

— Endicott College Camper

The Best!

This is the best for Field Hockey. I have done this FH Camp at Endicott College the last two years and did 2 weeks this year. This is one of the best camps I go to, and I play Varsity Ice Hockey, and JV Lax as a Freshmen at my HS. I want to play FH in College, and I think this camp will help me.

— Endicott College Camper

Can't wait for next summer

Nike field hockey camp at Endicott was tons of fun and a great experience to learn from the diverse coaching staff. I am excited to return next year and hopefully the intensity level will have been raised.

— Endicott College Camper

Improved a lot

Definitely money well spent! I improved a lot during this camp! Their were great instructors and a wonderful campus!

— Endicott College Camper

Amazing week

Had an amazing week at this camp. It was really interesting to be able to play with international players, yet also see familiar coaches from nearby high schools and colleges. I learned so many new things while improving on the old. Had so much fun with my friends, and we can't wait to come back next year.

— Endicott College Camper

Great camp!

July 17, 2019: She had fun and got tips on how to do a better reverse chip. She also got better field vision and figured what position she likes playing and what position she is good at in the sport.

— Janet M. Parent

Coaches were positive and encouraging

July 23, 2021: "Meeting other goalies and talking with more experienced players about tournaments and training. Equally important was working with different coaches all of whom sounded positive and were encouraging."

— Alice J., Parent

She gained skills and confidence!

July 23, 2021: "She gained both skills and confidence in her field hockey abilities. She discovered that she really enjoys playing midi!"

— Holly H., Parent

Goalie caoches were incredible!

July 29, 2019: My daughter is a relatively new goalie and gained so many skills like stacking, sliding and clearing. This is by far her favorite sports camp, all the coaches and staff were incredibly supportive and encouraging.

— Adrienne O. Parent

Camp was awesome!

July 29, 2019: Kat enjoyed Skit night and all the drills that helped her focus on certain skills.

— Jennifer L. Parent

Fun!

July 25, 2019: The skills training and the overall experience. She will be going back next year for sure!

— Kathleen S. Parent

Facilities are excellent

July 24, 2019: She loved learning field hockey & the counselors. Loved the dorm rooms and the cafe and how clean the campus was. It was 95 and very hot, she did say they were outside a lot, maybe too much in that heat.

— Meg C. Parent

She had a blast!

July 22, 2019: She loved the people and learning new field hockey skills from coaches from all over

— Allison Z. Parent

Fun drill & lots of instruction

July 22, 2019: She loved being mixed up in different groups and really enjoyed the combination of skills, drills, and games. She raved about the coaches as well.

— Jenifer A. Parent

She loved the coaches!

July 22, 2019: She loved playing games at night and getting specialized instruction from the Spanish coaches. Also loved the fun off the field in the dorms and with skit night.

— Laura K. Parent

Thank you!

July 22, 2019: She was happy to be roomed with another first time camper. She loved the skit night and said the coaches were nice. She learned a lot and was happy to play a lot.

— Adina O. Parent

Phenomenal from start to finish

July 22, 2019: We were so impressed with the level of training and the amazing coaches. This is the best run and organized camp we've experienced.

— Tracy M. Parent

Loved it!

July 22, 2019: Despite the extreme heat, Carly had a blast and learned so many new skills. Thank you

— Kristen G. Parent

Excellent Camp

July 22, 2019: Maclaine is a goalie and really loves having the separate goalie training. She loves the coaches and wishes you had more camps.

— Christa W. Parent

Definitely recommend this camp!

July 18, 2019: This was her first overnight camp, it was a fun experience and we would recommend. She really enjoyed the night games.

— Cindy C. Parent

Laura Galopim is an exceptional coach

July 17, 2019: This camp was extremely well organized with counselors who were skilled at field hockey and also made the experience fun. There was great attention to situating the girls on the dorm floors so that those who weren't there with teams or roommates were together to make friends. The camp was an amazing combination of improving field hockey skills while having a lot of fun.

— Barbara Y. Parent

Helped improve her skills

July 23, 2021: "Great drills, higher level of competition amongst the other campers made it challenging & helped improve her skill set"

— Linda A., Parent

Everything was amazing!

July 17, 2019: She loved the night games in particular and thought the Spanish counselors were awesome. Skit night was a blast. What a terrific experience. As a matter of fact, I'm bringing her back to Endicott for session 2!! Thanks a million.

— Cindy B. Parent

Can't wait to come back

July 17, 2019: It was the perfect balance of instruction and fun! She wants to go back next year so I guess that says it all.

— Andrea C. Parent

We always come back!

July 17, 2019: This is a great camp and my daughter has attended a couple years now! She's met some good friends and players from other teams she will play in the up coming season. Next year we are hoping to have more of her teammates attend so they can give the Masco girls some serious competition!!!

— Pam C. Parent

Top Notch

July 23, 2018: The different activities throughout the day. She was never bored and enjoyed the camp very much. Loved the food as well. This was a great camp check in and check out was so easy and organized. Everything was Top Notch. Thanks so much!

— Maureen P. Parent

Improved skills

July 23, 2018: This camp pushed her out of her comfort zone and into meeting new people. Encouraged her especially since this is her first year playing the sport.

— Bridget E. Parent

It's great!!

July 23, 2018: Emily loved camp again this year, she found the counselors to be super instructive and more helpful than at other camps.

— Laura B. Parent

Energetic coaches

July 23, 2018: She loved the whole experience. Her coach was knowledgeable and taught her many things and answered questions she has had for awhile. Her coach was very energetic and supportive.

— Carolyn C. Parent

Loved the coaches

July 20, 2018: My child loved playing with the coaches after game play she felt that was where she grew as a player. She also enjoyed skit night because it made it feel like a summer camp and not just a field hockey camp. She really enjoyed playing the games in the night session because she felt that was when she could work on the skills she learned during the day. The coaches were able to give her some great insight.

— Andrea A. Parent

Courtney N. Parent

July 18, 2018: Molly LOVED this camp! Her skills and confidence increased tremendously. She loved the coaches, her teammates, the evening games, the time in the dorm, the food - everything!

— Great experience

Excellent Goalie Instruction

July 18, 2018: My daughter just started as a goalie and the coaches taught her so much, such a huge help for her. She would have stayed longer if she could have. Thanks

— Christa W. Parent

great experience

July 18, 2018: The staff assessed my daughter's ability and encouraged her to move up to another level if she felt it was needed. She needed that encouragement and moved up after the first session. Addison thrived at the D-2 level, even earning an all star award. She loves playing with the older players and being pushed to use her skills. The staff did a great job putting players who knew each other close by in the dorms but also mixing them with new kids during sessions. It was a great experience overall.

— Tammy M. Parent

It is Competitive but Fair!

July 18, 2018: She loves the independence of being on her own and playing a sport she loves. She goes with a lot of her friends and of course loves that. She likes having new coaches to learn from and enjoys that none of the coaches play favorites. It is competitive but fair!

— Amy D. Parent

Knowledgeable Coaches!

August 15, 2017: I felt that the staff was knowledgeable about the sport and were effective teachers. The camp was conducted in a safe environment. The food was not good.

— Colleen B. Parent

Wonderful Experience

August 2, 2017: This was our second year, and each year seems like my daughter comes home having had a wonderful experience. She especially thought the skills training was amazing!

— Jamie G. Parent

Well Run!

July 26, 2017: The whole experience has been talked about since coming home. There has never been a negative word about any part of the camp! Well run - good balance of fun and skill development.

— Jayne M. Parent
SECURE YOUR SPOT – CAMPS SELL OUT!
Last year over 650 Sports Camps sold out, leaving 7,000+ campers on the waitlist. Due to high demand, early registration for our first-come-first-serve camps is strongly recommended.
Camp Dates & Prices
This program has concluded for the season.
Please Join our Priority List to be notified when this program is available for registration.