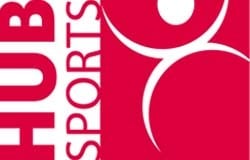 Nike KIDS Multisport with HUB Sports - Windgate Ranch
Nike KIDS Multisport with HUB Sports - Windgate Ranch
1

Review
Average Rating
Stars
LEADERS IN YOUTH SPORTS
HUB Sports and Nike Sports Camps come together to offer an exhilarating and dynamic experience for kids, with a blended program of multisports at Windgate Ranch Community Center in Scottsdale, AZ. The facility boasts an event lawn, basketball courts and a beautiful resort-style swimming pool.
Established in 2002, HUB Sports is the leading developmental sports program in Arizona - providing opportunities for thousands of children regardless of ability, culture, socio-economic background, and race. We set the standard as the "leaders in youth sports".

Highlights Include
Professional coaching staff who are motivated and engaging
Dynamic and engaging curriculum
Structured program for children of all abilities
Low camper to coach ratio
Camp Coaches
Director

Neil Graham

Neil is originally from Kinross, Scotland but has lived in the US for over 10 years now. He coached in Virginia prior to arriving in Arizona and has been Recruitment & Operations Director for...

View Neil's Bio

⟩

Director

Chris Brown

Chris has provided programming for children for over thirty years. One of the HUB founders, Chris has developed thousands of children in his care. Originally from England, Chris attended the prestigious sports academy, Loughborough University.
Camp Details
SECURE YOUR SPOT!
You can expect high demand on these first-come-first-serve camper spots, so please be sure to register early.

Dates:

October 9-12, 2023 (Mon-Thur) Fall Break
November 24-26, 2023 (Fri-Sun) Thanksgiving
December 27-29, 2023 (Wed-Fri) Winter Break
*Check-in starts 15 minutes before camp start time

Excel - Empower - Excite.

These three words define the mission and day-to-day operations of HUB Sports. As an organization, we understand the critical role in shaping our youth, and how a structured and caring sports organization can develop young people. These benefits include, but are not limited to, the development of self-confidence, social facilitation, eye, hand, and foot coordination, skill-building, and leadership.
Our programs embrace all ages and all abilities but at the end of each task, however simple, we are looking for the child to excel in the task, in the technique, or the challenge. Through the pursuit, of this excellence, we will empower each child to rise to the task at hand, to be passionate, and resourceful, and to be motivated. Through this motivation, we have staff who will instill a sense of energy, and this is transferred to all participants. 'Enthusiasm is caught and not taught' and each child is led through stimulating, innovative and creative programs to capture the imagination of every child and excite them through the experience.
CAMP PROGRAM
This multisport camp is designed for children, ages 5-12, looking to learn the basic fundamentals and play various sports. These camps are designed to teach and develop campers in all aspects of the game in a socially engaging environment. Campers will play a variety of activities and games that develop their running, jumping, catching, throwing, kicking, dodging, balancing and playing, through fun practices and games.
Nike Sports Camps powered by HUB Sports guarantees your child will enjoy a fun-filled week, with development in a variety of different sports and activities

PREPARE FOR CAMP: COMPLETE YOUR PRE-CAMP CHECKLIST
To view your customer account, complete your mandatory forms, pay balance dues, and review important camp information, visit Pre-Camp Checklist.
All necessary camp information is on this page. If there are any imperative changes prior to camp start, registered campers will be notified via email and this webpage will be updated!
WHAT'S INCLUDED IN THE FEE?
Instruction: Dynamic and innovative instruction from our professional coaches
Supervision: Supervision of your child whilst in the program
INSTRUCTION, EQUIPMENT, & FACILITY
Ratio: Low child to coach ratio

Groupings: Children are grouped by age, ability, and experience

Equipment: Sneakers, athletic clothes, and plenty to drink

Facility: Windgate Ranch Community Center - drop off and pick will be by the main entrance at the Community Center. For nonresidents, please come through the guard gate, and make your first available left into the parking lot

Check-In/Out: Windgate Ranch Community Center

Lunch: Lunch is not provided. Please bring a packed lunch and snacks
CHECKLIST OF THINGS TO BRING:
Below is a suggested list of clothes, equipment, and personal items. US Sports Camps is NOT responsible for lost or stolen articles or money.

Athletic clothing
Sneakers
Water bottle
Sunblock
Small gym bag/backpack
GROUP DISCOUNT
If you have a group of 4 or more campers registering for the same camp, each camper is eligible for a $25 discount. If you have a group of 8 or more campers registering for the same camp, each camper is eligible for a $30 discount. please fill out the Group Discount form with the name of your group and the names of each camper enrolling in the camp and we will create a unique discount code for your group.
TRANSPORTATION
Transportation is not provided. Campers are responsible for getting to and from camp on their own. There is no supervision before or after camp hours so please make arrangements to pick up your child on time.

COMPANY POLICIES
For information regarding our cancellation policy and all other company policies, please visit USSC Policies.
NIKE KIDS CAMP FAQ
For general questions about our KIDS camps please see our FAQ page.
***Camps are open to any and all entrants. Enrollment in our camps is limited only by age, gender, and capacity restrictions as specified by each camp.
WANT MORE DETAILS?
Click the button below to view program descriptions, schedules, and mor
Show Less

See More

Camp Details
.
Daily Schedule
8:30am

Arrival

8:45am

Warm Up Activities

9:00am

Basketball

9:30am

Dodgeball

10:00am

Soccer

10:30am

Snack

10:45am

Activities and Games

12:30pm

Departure
Windgate Ranch: 910095 E Windgate Ranch Rd, Scottsdale, AZ 85255
Camp Reviews
Overall Average Rating
Stars
This camp gave me the tools to progess

— Anonymous
SECURE YOUR SPOT – CAMPS SELL OUT!
Last year over 650 Sports Camps sold out, leaving 7,000+ campers on the waitlist. Due to high demand, early registration for our first-come-first-serve camps is strongly recommended.
Camp Dates & Prices
Programs: All Skills
Age Group: 5 - 12
Gender: Co-Ed
* Pricing is subject to change based on availability. Enroll today to secure current rates.
Programs: All Skills
Age Group: 5 - 12
Gender: Co-Ed
* Pricing is subject to change based on availability. Enroll today to secure current rates.
Programs: All Skills
Age Group: 5 - 12
Gender: Co-Ed
* Pricing is subject to change based on availability. Enroll today to secure current rates.