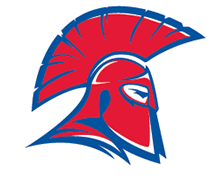 Nike Soccer Camp at Jessup University
Nike Soccer Camp at Jessup University
18

Reviews
Average Rating
Stars
Improve your game and have serious fun
at Nike Soccer Camps
Come improve your game this summer in Rocklin, CA! The Nike Soccer Camp at Jessup University is the perfect camp to receive high-level training and develop as a player. Participants work on fine-tuning their fundamentals, developing new skills and enhancing the player's tactical awareness. This year we'll be offering a specialized camp for High School players and youth players, so you're sure to find the perfect fit here.

At Nike Soccer Camps our goal is to stimulate a love for the game in athletes by showing them how to accelerate their own progress and success. We are able to offer an unforgettable growth experience no matter your age or skill level. Campers train with the William Jessup soccer staff at Jessup field.

Highlights Include
Elite technical and skill development
Train with college coaches
Personal evaluations
Lox camp to coach ratio
Unique structured curriculmn
Nike Soccer Camp t-shirt
Camp Coaches
Head Mens Coach

Greg Lazaga

Greg Lazaga is entering his third season at the helm of the Jessup men's soccer team after taking the head coaching position following the 2015 season.

View Greg's Bio

⟩

Men's Soccer Assistant Coach

Andy Walsh
Camp Details
SECURE YOUR SPOT!
Our camp directors are among the finest coaches in America. They have a major stake in providing camps of the highest quality: camps that are fun and that improve the skills of the campers. The best place to become a better soccer player is in the company of coaches and players who share your passion.
OVERNIGHT CAMP
Date: June 26-29, 2023 (Mon-Thurs)
Ages: 10-16
Gender: Boys & Girls are Separated
Capacity: Limited spaces available - camp sells out early
Check-in: 8am on Monday (This is for overnight campers only, day campers check-in at 9am. Breakfast is not provided on Day #1)
Check-out: 2pm on Thursday
DAY CAMP
Date: June 26-29, 2023 (Mon-Thurs)
Ages: 8-18
Gender: Coed
Options: Day Camp
Day Camp Hours: 9:00am - 2:00pm
Check-in: 9am
Meals: Lunch is provided. You are welcome to bring your own
BOYS & GIRLS - OVERNIGHT CAMP
This camp is designed for competitive players ages 10+, looking to train with either the Men's or Women's soccer staff at Jessup University. An amazing opportunity to train with and be seen by college coaches. Each player will get focused training to develop every aspect of their game, from fundamentals, position specific training and team tactics. Players will walk away from camp a better all-around player, with a deeper understanding of what it takes to play at the college level!
YOUTH CAMP
This program is geared towards boys and girls aged 8-18 of all abilities. Campers will work on mastering the proper fundamentals, techniques and advancing their overall skills and knowledge of the game. A great opportunity for players to learn through a mix of drills, games, and competitive play, in a fun and exciting environment. Campers will get to learn from both the Men's and Women's soccer staff and players!
HOUSING
The information below is based on previous years and is subject to change each year. Final housing information for this camp will be provided in the Information Packet, emailed to all campers closer to the camp's start date.

Number of Campers Per Room: TBD

Roommates: Rooms are assigned by age & roommate requests. Roommate requests must be mutual, If you don't have a roommate request, you will be placed in a room with someone near your age. It will be a great opportunity to meet someone new!

Linens: Not provided. Bring linens or sleeping bag, pillow, pillowcase, and a towel

Air Conditioning: TBD
OVERNIGHT INFORMATION
Check-in: 8am

Check out: 2pm

Meals: Day 1: (No Breakfast) Lunch & Dinner | Days 2-3: Breakfast, Lunch, Dinner | Day 4: Breakfast, Lunch

A closing ceremony will take place approximately 30 minutes prior to camp check-out on the last day. Parents are invited to attend! Departure immediately follows the closing ceremony.
PREPARE FOR CAMP: COMPLETE YOUR PRE-CAMP CHECKLIST
To view your customer account, complete your mandatory forms, pay balance dues, and review important camp information, visit Pre-Camp Checklist.
All necessary camp information is on this page. If there are any imperative changes prior to camp start, registered campers will be notified via email and this webpage will be updated.
WHAT'S INCLUDED IN THE FEE?
Instruction: Training from Coach Lazaga and his coaching staff

Supervision: Staff members are strategically placed throughout the camp to provide optimal supervision and participate in all activities

Camp T-shirt & Prizes: All campers receive a Nike Soccer Camps t-shirt and prizes
INSTRUCTION, EQUIPMENT, & FACILITY
Ratio: Low camper-to-coach ratio

Groupings: Campers are grouped by age, ability, and experience

Equipment Needed: All campers must bring soccer cleats, shin guards, athletic shoes, and a water bottle. A further list of 'recommended items' will be in the Information Packet.

Facility: Jessup University

Medical Protocol: Most camps have an athletic trainer on-site to help with illness or injury. In case of an emergency, campers will be transported to the nearest hospital
CHECKLIST OF THINGS TO BRING:
Below is a suggested list of clothes, equipment, and personal items. US Sports Camps is NOT responsible for lost or stolen articles or money.

OVERNIGHT
Athletic clothing (1-2 pairs/day)
Soccer Cleats (no metal studs)
Shin guards
Water bottle
Sunblock
Comfortable off-court clothing (pants/shorts, shirts, sweatshirts, 1 pair/day)
Undergarments (1-2 pair/day)
Swimsuit and beach towel (May or may not be needed)
Pajamas
Bathrobe
Flip flops
Laundry bag
Toiletries (shampoo, conditioner, bodywash, facewash, hairbrush, toothbrush, toothpaste, deodorant, etc.)
Personal items & medications
Eye mask, ear plugs (optional)
Washcloth and bath towel
Alarm clock
Fan (optional)
Bedsheets
Comforter or sleeping bag
Pillow and pillowcase
DAY CAMPERS
Athletic clothing
Soccer Cleats (no metal studs)
Shin guards
Water bottle
Sunblock
Packed lunch and snacks (optional)
Small gym bag/backpack
SOCCER BALLS
Nike Soccer Camp Balls can be purchased during registration. Players can choose between a size 4 or size 5 ball, which will be passed out on the first day of camp. Please note that it is not required to bring a soccer ball to camp as they are provided by the staff for camp instruction.
TEAM DISCOUNT
If you have a group of 4 or more campers registering for the same camp, each camper is eligible for a $25 discount. If you have a group of 8 or more campers registering for the same camp, each camper is eligible for a $30 discount. Please fill out the Team Discount - Soccer form with the name of your group and the names of each camper enrolling in the camp and we will create a unique discount code for your group.
TRANSPORTATION
Transportation is not provided. Campers are responsible for getting to and from camp on their own. There is no supervision before or after camp hours so please make arrangements to pick up your child on time.
MEDICAL PROTOCOL
Most camps have an athletic trainer on-site to help with illness or injury. In case of an emergency, campers will be transported to the nearest hospital.
COMPANY POLICIES
For information regarding our cancellation policy and all other company policies, please visit USSC Policies.
NIKE SOCCER CAMP FAQ
For general questions about our soccer camps please see our FAQ page.
***Camps are open to any and all entrants. Enrollment in our camps is limited only by age, gender, and capacity restrictions as specified by each camp
WANT MORE DETAILS?
Click the orange button below to view program descriptions, schedules, housing, and more.
Show Less

See More

Camp Details
Camp Reviews
Overall Average Rating
Stars
Instructors took time out to demonstrate the drills

— Anonymous

Learned on field and in classroom

July 13, 2019: She really learned a lot on the field and in the classroom and felt very comfortable. The amount of touches on the ball was great.

— Erin B. Parent

Looking forward to next year!

I highly recommend this camp. My son has done many soccer camps and this one was his favorite. He said this is the most fun he has ever had and he learned a lot. He is looking forward to doing it again next year.

— Vanessa M., Parent 2015
Show Less

See more

Reviews
Best camp he went to

My son has done many camps and this was the best camp he has went to and most fun. HE is looking forward to doing it again next year.

— Julie P., Parent 2016

Can't wait to return!

My daughter loved soccer camp! She can't wait to attend next year. She loved the coaches and meeting new friends.

— Shanna M., Parent 2017

We will be back

June 20, 2018: My kids loved going. They enjoyed interacting with other kids and learning in a fun environment. They learned better ball handling, footwork, and spacing.

— Randy B. Parent

​Everything was perfect

June 15, 2018: Everything was perfect. Thank you for putting this camp on. I will be recommending WJU Nike Soccer Camp to many of our friends and family members! My son had a fabulous time! He made numerous friends and he loved the food! The instruction was spot on. Very equipped staff. We will return next year. :-)

— Rebecca S. Parent

THE BEST soccer experience in his life

June 15, 2018: Our son told us it was "THE BEST soccer experience in his life". He said everyday was filled with so much fun, and he felt like as if he was in a paradise. That made us laugh, and at the same time we were so grateful that NIKE camp provided him with unforgettable experiences/memories.

— Akiko B. Parent

My daughter's foot skills improved greatly

June 15, 2018: My daughter's foot skills improved greatly. She had a BLAST!! Can't WAIT for next year! Sonja enjoyed the GAMES and learning Soccer in a fun environment. Sonja mentioned every day how MUCH fun she had and REALLY LIKED the STAFF.

— Renee D. Parent

Helping him advance as a player

July 19, 2021: Jacob enjoyed the higher level of training compared to other camps he attended in Northern California. Each day after camp he shared different aspects of the technical training and how it was helping him advance as a player. He also appreciated that the other players were competitive players which forced him to think and react faster with his decision making during scrimmages. He also enjoyed having the college coaches and college players as trainers. He learned a lot about college levels, opportunities, and specifics that he had not learned yet. The campus and field was very nice and safe. Finally, my son loved the food options and looked forward to them each day.

— Joann N. Parent

Fun time

July 26, 2021: Fun time had by all, good work on soccer skills and teamwork

— Antonino H. Parent

So much fun

July 26, 2021: He had so much fun. Absolutely loves coach Mikey! Loved the food and learning about William Jessup College.

— Kelley F. Parent

Encouraging

July 26, 2021: I was not sure if Kyla would finish the week, but she did and she enjoyed it. It also taught her that she is best suited to be a keeper and that was encouraging to her.

— Jennifer R. Parent

She had a great time

July 26, 2021: Along with playing soccer she had a great time experiencing the camp with her close friends. The camp as a whole was a great time for her.

— Jamie T. Parent

Soccer all day long!

July 26, 2021: Hudson had such a great time meeting new kids and playing soccer all day long! The highlights for him were of course the cafeteria time with soda and cookies, being able to be a real college campus playing soccer and his award at the end of the camp with the goodie bag. We will definitely be back!

— Jayme R. Parent

Huge smile, exhausted, sore, and excited to tell us what she learned!

July 26, 2021: Peyton had a blast! Because of covid she missed having a soccer season last year so this was her very first time touching a soccer ball. She was overwhelmed the first day as everyone else seemed to know what to do or where to go but we spoke to her coach and she was very helpful to take extra care to help Peyton. We really loved the energy that the coaches and staff brought every day! Peyton would run off the field with a huge smile, exhausted, sore, and excited to tell us what she learned. Peyton has asked to come back next year and we will be signing her up! Thank you for the environment and love that everyone showed this week.

— Paula G. Parent

The camp was wonderful

July 26, 2021: First and foremost, Hudson shared each day that he had fun. From a parent perspective, the camp was very well organized that began with the pre-camp emails to the signage leading us to the camp location on the University campus and the daily schedule. We arrived late on the first day due to a pre-booked vacation and we were greeted warmly upon our arrival. No hassles! Both Hudson and I thought that the schedule was well organized and broke up the day thoughtfully. My sons attended a Nike Basketball camp a few years ago and it was not organized at all. Great progress, this camp was wonderful. I will see if his footwork has improved at the game tonight.

— Karen F. Parent

Soccer with others who love the game

July 19, 2021: I loved learning more about pressure as a team, different ways to create a better defensive system. Mostly I just loved being able to play soccer that much with others who loved the game

— Cayden E. Camper
SECURE YOUR SPOT – CAMPS SELL OUT!
Last year over 650 Sports Camps sold out, leaving 7,000+ campers on the waitlist. Due to high demand, early registration for our first-come-first-serve camps is strongly recommended.
Camp Dates & Prices
Programs: All Skills
Age Group: 8 - 13
Gender: Co-Ed
* Pricing is subject to change based on availability. Enroll today to secure current rates.