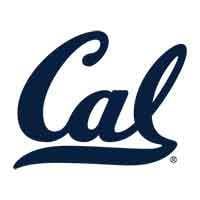 Cal Tennis Camp at UC Berkeley
Cal Tennis Camp at UC Berkeley
42

Reviews
Average Rating
Stars
Improve Your Skills And Have Fun
at Cal Tennis Camp
The CAL Tennis Camp in Berkeley offers the ultimate combination of athletics and fun. With a great mix of match play, drill work, and strategy sessions, it's one of the best tennis camps in California!
Our junior tennis camp at UC Berkeley is directed by CAL Tennis Coaches, Zack Warren and Amanda Augustus. Join the fun and improve your game this summer!
All Cal Sports Camps are open to any and all entrants. For your safety and benefit, we recommend you choose a camp that fits your level of development. All events are subject to change based on NCAA and Covid-19 restrictions. Due to high demand and limited capacity, prices are subject to increase as camp exceeds 25%/50%/75% capacity.
Highlights Include
Instruction from CAL tennis coaches, Zack Warren and Amanda Augustus
5-6 hours of tennis training daily with a 6:1 student to teacher ratio
Tournament Training, High School & "10 and Under Tennis" programs
Camp Coaches
Associate Head Coach - Women's Tennis

Zack Warren

Zack Warren enters his fifth year at California as an assistant coach for the women's team after serving three years as the men's assistant tennis coach at Brigham Young University, one as a volunteer assistant for Cal's men's team (2012) and more recently as a men's assistant coach at UNLV.

View Zack Warren's Bio

⟩

Head Women's Tennis Coach

Amanda Augustus

One of the most successful players in Cal women's tennis history, Amanda Augustus has quickly established herself as a force to be reckoned with. Entering her 12th season, Augustus has compiled a 185-47 coaching record (.797 winning percentage) and produced numerous ITA All-Americans through nine years in charge at her alma mater.

View Amanda Augustus's Bio

⟩
Camp Details
2023 CAMP DATES

June 5-9
June 12-16
June 19-23
June 26-30
July 3-7 (*Camp will not run on 7/4)
July 10-14
July 17-21
All Cal Sports Camps are open to any and all entrants. For your safety and benefit, we recommend you choose a camp that fits your level of development.
Camp Directors By Week
All sessions are Directed by Associate Head Women's Coach, Zach Warren. Warren is joined by Head Women's Coach, Amanda Augustus.
CAMP PROGRAMS
We offer Full Day camp only for boys & girls, ages 8-18, with All Skills, Tournament Training, High School and 10&Under Tennis programs.
All sessions are open to players of all abilities. Upon arrival, all participants are evaluated by the staff so that their own instructional needs can be addressed throughout the week.
All Skills Program: The All Skills program is designed for tennis players of any skill level and background. Campers will learn fundamentals and improve upon their game.
Tournament Training Program: The tournament training program is geared towards tournament-level and ranked players looking to improve their tournament results, learn winning strategies, and work on mental toughness.
High School Program: The high school program is provided for players ages 13-18 currently on their high school team and wanting to move up the ladder or those planning on making the high school team.
10 and Under Program: The "10 and Under Tennis" Program features the USTA's successful teaching format. This is an exciting way for kids 10 and under are learning to play tennis as well as compete. The balls are low-compression so they are easier to hit, allowing kids to get to the ball and develop optimal swing patterns. It all makes it easy and fun for them to hit, play and score from the start, while developing skills that will last a lifetime. This program is optional and younger campers may opt to play regular tennis on the full courts.
CAMP SCHEDULE
Check-In: All campers check in on Monday at 8:30am at the Hellman Tennis Complex
Check-out: All campers check out daily at 3:30pm.
Full Day Schedule: Monday 8:30am-3:30pm, Tuesday-Friday 9:00am-3:30pm
MEALS
Campers bring their own lunch each day.
WHAT'S INCLUDED IN THE FEE?
Instruction: 5-6 of daily tennis training, morning and afternoon sessions
Supervision: Staff members participate in all activities
Camp T-shirt: All campers receive a Nike Tennis Camps t-shirt
INSTRUCTION, EQUIPMENT & FACILITY
Ratio: 5:1 camper-to-coach ratio
Groupings: Campers are grouped by age, ability, and experience
Equipment Needed: All campers must bring a tennis racquet, tennis shoes, and a water bottle
Facility: Campers will play at The Hellman Tennis Complex on 6 outdoor hard courts.
Inclement Weather Plan: In case of rain campers will move into the club area for video analysis.
Medical Protocol: Most camps have an athletic trainer on-site to help with illness or injury. In case of an emergency, campers will be transported to the nearest hospital
PREPARE FOR CAMP: COMPLETE YOUR PRE-CAMP CHECKLIST
To view your customer account, complete your mandatory forms, pay balance dues, and review important camp information, visit Pre-Camp Checklist. All necessary camp information is on this page. If there are any imperative changes prior to camp start, registered campers will be notified via email and this webpage will be updated!
CHECKLIST OF THINGS TO BRING
Below is a suggested list of clothes, equipment, and personal items. US Sports Camps is NOT responsible for lost or stolen articles or money.
Athletic, on-court tennis clothing

Tennis Racquet(s)

Tennis shoes (no running shoes)

Sweatshirt/warm-up jacket and pants

Water bottle

Sunscreen

Signed Health & Release forms and waivers (forms completed online do not need to be printed and turned in at camp)
COMPANY POLICIES
For information regarding our cancellation policy and all other company policies, please visit USSC Policies.

NIKE TENNIS CAMP FAQ
For general questions about our tennis camps please see our FAQ page
SWING VISION
Maximize your camp experience with SwingVision, an iPhone app that provides the following benefits when you record your play: watch a full match in 20 minutes with the dead-time automatically removed, view stats like shot placement, court positioning, shot speed, and consistency for each shot type, filter to particular shot or point types and easily create highlight videos of certain points or shots, access video analysis, and stats immediately after you finish recording, all on unlimited cloud storage.
Camp Code: TNXDCA

Camp is open to any and all entrants and only restricted only by age and number of campers.
Camp Reviews
Overall Average Rating
Stars
June 10, 2023: Very fun tennis games, fantastic coaches, made some great new friends

— Anonymous

June 25, 2022: Fun games, coaches related to kids well, option to buy lunch, endurance/skill building

— Anonymous

July 3, 2023: Great music and great coaches!! Always helpful athletic/technical input on the spot!

— Anonymous
Show Less

See more

Reviews
June 18, 2022: The camp staff friendliness, fun experience, and the Cal staff's tennis experience.

— Anonymous

July 27, 2022: My daughter was exhausted every day but loved it & wants to do it again next summer!

— Anonymous

June 18, 2022: Being able to learn from fun coaches and staff. Practicing skills and improving.

— Anonymous

July 15, 2023: Max really connected with the other players and instructors and had a ton of fun

— Anonymous

July 8, 2023: My child had a great time with the different drills and he loved the coaches

— Anonymous

July 25, 2022: My son had a great time at this camp and has asked to do it again next year.

— Anonymous

July 15, 2023: Instructors were wonderful - fun, positive, helpful and great role models

— Anonymous

June 25, 2022: Coach Zack and his staff were welcoming, kind, fun and extremely talented

— Anonymous

July 8, 2023: My son was hesitant at first then by the second he was upset we would get to Camp late.

— Anonymous

July 16, 2022: Playing doubles and getting to know other campers who play tennis.

— Anonymous

June 24, 2023: Claire had a great experience. She wished the camp was 2 weeks!

— Anonymous

June 24, 2023: Getting to interact with and hit with coaches, making friends.

— Anonymous

July 8, 2023: Our child really likes this camp, and always has a great time.

— Anonymous

July 19, 2022: Significantly improved speed and accuracy when hitting the ball

— Anonymous

July 15, 2023: The instructors and the energy on a daily basis were amazing.

— Anonymous

July 23, 2022: lots of time playing tennis. my son says he improved his game.

— Anonymous

July 8, 2023: Great coaches, fun skills building, great participants

— Anonymous

June 17, 2023: Directors and coaches are very enthusiastic

— Anonymous

July 1, 2023: How organized the camp was ran and how we were always switching to new rotations or drills to keep campers attentive and energized.

— Anonymous

July 22, 2023: My child attended this camp last year and this year was so excited that he was able to attend. Everyday he was very enthusiastic to tell me about his day at the camp, how nice were his coaches to him, the new techniques that he learned on the day and the matches he had. I would like to mention that I like that by the end of the day everyday the head coaches would be standing by the entrance gate saying good bye and giving good feedback to the campers as well as making sure that they left safe.

— Anonymous

June 19, 2023: First big camp experience for my son and he absolutely loved it. Was treated like a big kid with responsibility and respect. The director and staff were wonderful. Super friendly, helped him improved his skills and made learning tennis super fun. Wish I would have signed him up for more weeks, but will definitely be back next summer. Thanks for a great program!

— Anonymous

July 18, 2023: Amanda and Zack are wonderful. They were warm, friendly, present, understanding of Charlotte's injury and seemed supportive of her. Knowing how many campers pass through that camp, their presence, approachability, and seeming personal support of Charlotte as an individual player meant a lot and really defined the week. Thank you!

— Anonymous

June 10, 2023: My daughter was miserable on the first two days because she was a beginner tennis player but was grouped with much more advanced kids. I contacted the coach and he made adjustments. The difference in my child was night-and-day. She loved the experience, made friends and can't wait to continue tennis lessons.

— Anonymous

July 15, 2023: The camp was extremely well organized and provided a great opportunity for beginners to get exposed to other kids of all ages and ability levels. The camp directors made it fun and engaging

— Anonymous

July 9, 2022: Appreciated the friendly demeanor of coaches and their enthusiasm. They were able to work with all skill sets and the week was a great combination of training, mechanics, and camaraderie.

— Anonymous

June 19, 2022: the entire experience was amazing. Coaches Amanda and Zach were exceptional and so fun and engaging. My son loved it so much and we will definitely be back again soon!

— Anonymous

July 9, 2022: I observed my daughter's substantial personal growth as well as tennis improvement through Cal Tennis Camp, thanks to Coach Zack's tireless attention and guidance.

— Anonymous

July 22, 2023: Camp environment was welcoming, supportive and fun. Kids received feedback in positive manner. Coaches were motivating and kept the kids engaged.

— Anonymous

July 16, 2022: My daughter has been practicing tennis at couple of different places in the past, and I think she is improving the most with the Cal tennis camp

— Anonymous

June 10, 2023: Theo figured out improved arm mechanics and came home extremely excited about having played really well against the coaches.

— Anonymous

July 9, 2022: Camp Leaders are very positive, fun, excellent background music to motivate, and engaging as well as amazing tennis players

— Anonymous

July 8, 2023: supportive environment where my child is improving her tennis skills; friendly and fun environment for all kids

— Anonymous

June 19, 2023: My daughter loved the camp so much that she wanted to play more tennis, even after doing 5 days of tennis.

— Anonymous

July 23, 2022: This is Rafa. I really like everything from the drills to games to food to staff. Everything is amazing.

— Anonymous

July 22, 2023: Fun staff, well organized and the camp helped my son improve his tennis skills, And coach Kevin

— Anonymous

June 26, 2023: Leadership from the camp directors and counselors led to Rafa being excited about this camp

— Anonymous

July 16, 2022: my daughter left LOVING tennis and feeling like she learned a lot and improved on her skills

— Anonymous

July 9, 2022: Rafa loves this camp. He really enjoys tennis. The instructors make it fun. He loves it

— Anonymous

Loved the basketball drills!

— Anonymous
SECURE YOUR SPOT – CAMPS SELL OUT!
Last year over 650 Sports Camps sold out, leaving 7,000+ campers on the waitlist. Due to high demand, early registration for our first-come-first-serve camps is strongly recommended.
Camp Dates & Prices
This program has concluded for the season.
Please Join our Priority List to be notified when this program is available for registration.