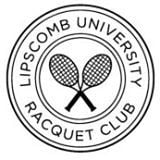 Nike Tennis Camp at Lipscomb University Racquet Club
Nike Tennis Camp at Lipscomb University Racquet Club
23

Reviews
Average Rating
Stars
Improve your game and have serious fun
at Nike Tennis Camps
Our highly rated Nike Tennis Camp in Nashville is held at Lipscomb University Racquet Club. A favorite summer tennis camp in Tennessee, we offer live drills, situational tactical tennis training, match play, and a conditioning program.
Be sure to join the fun at our Nashville tennis day camp with programs to fit every kid's needs, from young beginners to high school and ranked players.
Highlights Include
Instruction from Lipscomb Tennis Coach Jamie Aid and her expert staff
Camp offerings for players of all ability levels
Every camper will receive a Nike Tennis Camp T-shirt
Camp Coaches
Camp Director

Jamie Aid

The head women's tennis coach at Lipscomb University, Aid joined the program in 2010 as an assistant and was named head coach prior to the start of the 2013-2014 season.

View Jamie Aid's Bio

⟩

Co-Director

Dwight Dale

Dwight Dale is the Associate Head Coach of the Women's Tennis Team at Lipscomb University.

Staff

Staff

Our other camp staff will include certified USPTA pros, college coaches, Division I college players, and experts from the Universities Exercise Science department.
Camp Details
2023 CAMP DATES

May 30-June 2
June 5-8
June 12-15
June 19-22
June 26-29
July 10-13
July 17-20
July 24-27 (Jr. Bison only)
Camp Programs, Schedules, and Details
We offer tennis half days camps for boys and girls, ages 4-17, of all abilities. Campers can choose from Morning (Tiny Bison), Half Day (Jr. Bison) programs with 10&Under Tennis, or All Skills groupings.
Morning: Tiny Bison Camp (Ages 4-7)
Instructional Program: 10 & Under Tennis
Daily Schedule: Monday-Thursday: Arrive at 8:00am for check-in at the tennis courts. Depart at 10:00am.
Meals: Morning Campers depart before lunch.
Half Day: Junior Bison Camp (Ages 8-17)
Instructional Programs: All Skills and 10 & Under Tennis
Daily Schedule: Monday-Thursday: Arrive at 8:00am for check-in at the tennis courts. Depart at 12:00pm.
Meals: Half Day Campers depart before lunch.
DIRECTIONS & PARKING
Pass the main entrance on Belmont Blvd and enter by the softball fields. Huston-Marsh-Griffith Tennis Center (Lipscomb Racquet Club) and the parking garage are located behind the softball field. The tennis courts are located on the top floor of the parking garage. The tennis courts can be accessed by taking the stairs or the elevator to the 3rd floor. The pro shop will be on the 3rd floor as well.
WHAT'S INCLUDED IN THE FEE?
Instruction: Daily tennis training, morning and afternoon sessions
Supervision: Staff members participate in all activities
Camp T-shirt: All campers receive a Nike Tennis Camps t-shirt
INSTRUCTION, EQUIPMENT & FACILITY
Ratio: 6:1 camper-to-coach ratio
Groupings: Campers are grouped by age, ability, and experience
Equipment Needed: All campers must bring a tennis racquet, tennis shoes, and a water bottle
Facility: Campers will utilize the eight new tennis courts of the Huston-Marsh-Griffith Tennis Center (Lipscomb Racquet Club).
Parking: Entrance to the Club is located through the North Tower of the West parking garage between the softball and baseball field (you will see the softball field from the road). Please take elevator up to level 3.

Medical Protocol: Most camps have an athletic trainer on-site to help with illness or injury. In case of an emergency, campers will be transported to the nearest hospital
PREPARE FOR CAMP: COMPLETE YOUR PRE-CAMP CHECKLIST
To view your customer account, complete your mandatory forms, pay balance dues, and review important camp information, visit Pre-Camp Checklist. All necessary camp information is on this page. If there are any imperative changes prior to camp start, registered campers will be notified via email and this webpage will be updated!
CHECKLIST OF THINGS TO BRING
Below is a suggested list of clothes, equipment, and personal items. US Sports Camps is NOT responsible for lost or stolen articles or money.
Athletic, on-court tennis clothing

Tennis Racquet(s)

Tennis shoes (no running shoes)

Sweatshirt/warm-up jacket and pants

Water bottle

Sunscreen

Signed Health & Release forms and waivers (forms completed online do not need to be printed and turned in at camp)
COMPANY POLICIES
For information regarding our cancellation policy and all other company policies, please visit USSC Policies.

NIKE TENNIS CAMP FAQ
For general questions about our tennis camps please see our FAQ page
SWING VISION
Maximize your camp experience with SwingVision, an iPhone app that provides the following benefits when you record your play: watch a full match in 20 minutes with the dead-time automatically removed, view stats like shot placement, court positioning, shot speed, and consistency for each shot type, filter to particular shot or point types and easily create highlight videos of certain points or shots, access video analysis, and stats immediately after you finish recording, all on unlimited cloud storage.


Camp Code: TNXRLS

Show Less

See More

Camp Details


Sample Daily Schedule
DAY CAMP SESSIONS

8:00am

All Campers arrive

8:00-8:15am

Warm Up/Stretching

8:15-10:00am

Tennis Instruction & Drills

10:00am

Morning (Tiny Bison) Campers depart

10:00am-12:00pm

Tennis Instruction & Drills

12:00pm

Half Day Campers depart
Overall Average Rating
Stars
Loved the instructors!

Crosby loved working with instructors who knew what they were doing. He loved working on his serve and the intensity of skill practice.

— Betsy S., Parent

Lots of great reps and encouragement

July 23, 2021: Her coach, Jake, was awesome and really helped her accelerate through her swing. Lots of great reps and encouragement. Leighton loved meeting new tennis friends that she can set up with games whenever she's back in town!

— Jill S., Parent

Great staff!

July 13, 2021: Benji has been taking lessons for approximately a year and was looking forward to getting time on the court actually playing and putting his skills training to use. This camp provided that opportunity for him as he prepares to play for his middle school team this coming school year. Great staff!

— Marcia K., Parent
Show Less

See more

Reviews
Learned new skills and improved at camp

June 11, 2021: Miriam loved her coaches and the friends she made. She was very pleased with the skills she learned and improved upon.

— Carol B., Parent

Wished it was longer!

June 7, 2021: Ethan said he enjoyed every things about camp. He wished it was longer. The camp seem to be smooth flowing, friendly and well organized

— LaTabgela F., Parent

Coach and staff are wonderful

June 5, 2019: This is a great camp. It's hard to find options for younger kids that are not an all day camp. I love that this is a shorter amount of time and they do it early before it gets too hot. The coach and staff are wonderful. Looking forward to doing it again next year!

— Mary K. - Parent

Fun and loved the coaches

June 3, 2019: Our daughter found the camp fun and loved the coaches.

— Jaclyn C. - Parent

Very pleased with overall experience

July 06, 2017: She enjoyed the atmosphere...playing music during drills over the stereo system and the friendliness of the instructors and the location was cool Would have been helpful to have instructions on serve technique and rules of the game/scoring. Very pleased with overall experience.

— John R. Parent

Drills were helpful

July 20, 2017: I thought that the drills were helpful and they the warmup was great.

— Sohnia H. Parent

Feedback was great

July 20, 2017: Getting feedback at the end of camp was great

— Amy M. Parent

Staff was super!

July 31, 2017: He had a great time, learned to be better at what he knows are not his strengths while improving his strengths. Really enjoyed the feedback and the staff was super!!!

— Kelly K. Parent

Awesome experience

July 21, 2017: Awesome experience. Great feedback from staff.

— Beth M. Parent

Learned a lot

July 22, 2017: Henry was a complete beginner, and he learned a lot and gained confidence.

— Anne-Marie F. Parent

enjoyed this camp very much

July 11, 2016: My son enjoyed this camp very much; way more than I expected! Thank you!

— Renee C. Parent

Well-organized and fun

July 8, 2016: Well-organized and fun camp!

— Luke B. Camper

coaches were outstanding

July 6, 2016: The coaches were outstanding. Very kind and patient gentlemen. Perfect for this camp. Thank you.

— Michelle R. Parent

confidence and interest in playing tennis increased

July 17, 2016: My son's confidence and interest in playing tennis increased after this camp. He did a half day camp (he is 9 and a beginner) this year and said he wanted to try a full day camp next year. He really liked Coaches Mario and Dwight. They were very positive and encouraging. One suggestion, can the camp t-shirts be made of the dry-fit material? Since Nike is the sponsor of the camp, it would be great advertisement for the kids to wear Nike shirts made of sleek performance material. Also, it is very hot in Nashville in the summer, so my son would be much more likely to wear a dry-fit shirt while playing tennis in the summer.

— Sonhia H. Parent

definitely improved my son's tennis skills

8/10/2015 - My son attended the whole day camp and thoroughly enjoyed the instructors and their instruction. Thank you for a great camp that definitely improved my son's tennis skills!

— Callum D. Parent

loved it

7/30/2015 - My kids loved it!

— Leticia M. Parent

2 days were rained out

7/24/2015 - 2 days were rained out however only 1 day was made up. There was mention of Nike refunding the other rained out day.

— Ryan B. Parent

only issue was in ordering a shirt

6/26/2015 - The only issue was in ordering a shirt. The size I indicated on the registration was unavailable

— Leann M. Parent

love this camp so much

6/25/2015 - One it was awesome. Two it was so hot, but it was totally worth it. I love this so much, I hope I can come next year! I had a lot of fun!!

— Sarah H. Camper

My son loved this camp

6/20/2015 - The instructors are so patient and make learning fun! My son loved this camp!

— Heather N. Parent
SECURE YOUR SPOT – CAMPS SELL OUT!
Last year over 650 Sports Camps sold out, leaving 7,000+ campers on the waitlist. Due to high demand, early registration for our first-come-first-serve camps is strongly recommended.