Multisport camps offer young athletes the opportunity to hone their skills in a fun cross-training environment. At Nike sports camps, you'll improve your game, make lots of new friends, and have a blast doing it!
Highlights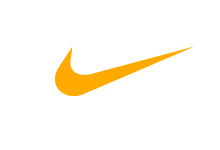 The World Sports Camp mission is to create a safe and positive sports environment, where children from around the world, ages 6 through 16, can interact while improving their athletic skills. World Sports Camp allows for campers to choose which sports, Basketball, Soccer, Tennis and Golf and to what degree they will be involved.
Highlights
All CampGroup camps are independently operated by outstanding directors and meet a standard of excellence. The spirit of Camp Mah-Kee-Nac lies in the strong sense of community and opportunities for a boy's individual growth. Mah-Kee-Nac campers achieve personal goals through teamwork, leadership and friendships.
Highlights