Our Partners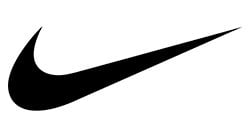 Nike's mission drives it to do everything possible to expand human potential. We do that by creating groundbreaking sport innovations, by making our products more sustainably, by building a creative and diverse global team and by making a positive impact in communities where we live and work.
---
Headquartered in Chicago, NCSA College Recruiting is the world's largest and most successful college athletic recruiting network. With a network of over 35,000 college coaches and over 1,000 staff members, NCSA assists tens of thousands of student-athletes to find their best path to college each year across 37 different sports. Since its founding in 2000, more than 200,000 NCSA student-athletes have reported their commitment to a college team.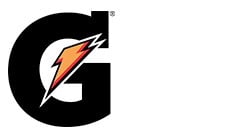 Gatorade was created in 1965 for the University of Florida football team. Fifty-seven years later, sports and competitive athletes have evolved. Gatorade keeps pace with the athlete of today by delivering products and services that meet the needs of the athlete of tomorrow. Gatorade is proud to fuel the athletes of US Sports Camps and educate them on the importance of Sports Nutrition. To learn more about the science behind Gatorade, visit www.Gatorade.com
SPF is the #1 thing you can do for your skin, so we put it first in all we do. We have clean, feel-good formulas for every skin type, tone and routine so you can find an SPF you'll really love to wear. Here's to happier, healthier skin!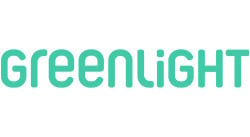 Greenlight is the debit card and banking app for kids and teens, complete with an educational investing platform for the whole family. With the Greenlight app, kids and parents have companion apps with two different experiences. Kids learn to save, earn, invest, spend and give — with parent approval on every transaction. Parents can choose the exact stores where their kids spend, manage chores and allowances, set parent-paid interest rates and more. Parents can also invest for their kids' futures — college, first car or any other goals.
SwingVision delivers an exciting, innovative and affordable solution to bring you the pro tennis experience on any court. Our app leverages A.I. to provide real-time shot tracking, video analysis & line calling using just your iPhone or iPad! Awarded Editors' Choice on the App Store, featured in multiple Apple Keynote events, and designated as the Official Player & Ball Tracking App of the ITA, LTA, and Tennis Australia; SwingVision is the world's #1 rated tennis tracking app. Setup in seconds and see for yourself!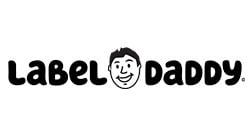 Label Daddy has been a leading choice for children's labeling needs for over 14 years. Our personalized, washable, peel-and-stick labels can be used for camp, school and so much more! Label Daddy labels were created with you, the parents, in mind. We're here to help you say goodbye to equipment mix-ups and lost items. Save 15% with code USSC.


Selkirk Sport is the market leader in pickleball paddle technology and innovation. One of Selkirk's core missions is to grow the sport and the company is proud to partner with Nike Sports Camps to promote pickleball. Selkirk is committed to providing its premier paddles, equipment, and educational resources to the camp's instructors and participants.
HEAD Penn
HEAD Penn is a leading global provider of premium, high-performance tennis equipment for athletes and players, of all levels. Penn is America's #1 selling tennis ball and the choice of top-ranked athletes, coaches, league players, juniors, and recreational players. World-class performance demands the very best equipment and that's why, at HEAD Penn, our purpose is to give athletes and players at every level, exactly what they need to win.