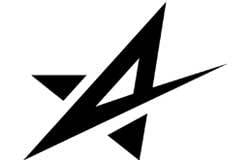 NBC Basketball Camp at Northwest Nazarene University
NBC Basketball Camp at Northwest Nazarene University
30

Reviews
Average Rating
Stars
Elevate your game this summer with NBC Camps in Nampa, ID. NBC's Complete Player Basketball Camp will help you rise above the competition and become the best athlete you can be. NBC coaches are eager to work with campers this summer who are excited to improve.
Join us at Northwest Nazarene University for an unforgettable week of basketball training. The Complete Player Basketball Camp attracts motivated athletes ages 11-18 from across the Boise area. Camp Director Garrett Williams and other top-notch NBC Camps coaching staff are dedicated toward helping each athlete reach their athletic goals. This camp has a comprehensive curriculum that focuses on basketball fundamentals, shooting form, position specific training, teamwork, and leadership.

Highlights Include
Six to ten hours of basketball skill instruction, games, tournaments, and leadership training per day
An atmosphere of enthusiasm, high expectation, encouragement, intensity, energy, fun, safety, and Christian Values
Master your basketball fundamentals, understanding of the game, and work with coaches totally committed to your improvement
Fun and high energy events such as Intensity Night, Evening Programs, and All-Star games
Camp Coaches
Coach

Garrett Williams

Coach Garrett has been a master teacher for many years at NBC Camps and is a fantastic leader and teacher of the game. His energy, wisdom and kindness make him a perfect fit for students aspiring to improve their basketball and leadership skills.

View Garrett's Bio

⟩

Staff

NBC Coaching Staff

NBC Camps selects outstanding coaches of high integrity and character, work ethic and willingness to pour their lives into helping athletes be their best. NBC works hard to hire college players and coaches, along with high school coaches who are dynamic and competent teachers of the game.

View NBC Coaching Staff's Bio

⟩
Camp Details
2023 NBC IDAHO BASKETBALL CAMP

Complete Player Basketball Camp
Dates: July 24-28, 2023
Age Group: Boys and Girls 11 – 18 years old

Check-in Time: 12:30pm on first day
Intensity Night: Wednesday at 7:30pm
Closing Program: 3:00 – 4:00pm on last day
CAMP DESCRIPTION
Complete Player Basketball Camp: Camp offers training in all aspects of the sport including leadership and confidence training. NBC's Complete Player basketball curriculum is all encompassing to help athletes develop and master skills to play the game of basketball with excellence.
NBC HOOPGEAR
Get amazing gear at a discounted cost and pick it up at camp when you arrive. Premium ultra-soft zip hoodie, "Intensity" performance shirt perfect for intensity stations, and practice shorts for $99. Hoopgear price includes shipping and tax. Plus add the custom Baden NBC Camps Basketball for $45. Call 1-800-406-3926 to order your gear or select it when you register online. For more information visit www.nbccamps.com/store.
Show Less

See More

Camp Details
Sample Daily Schedule
7:00 am

Wake Up

7:30 am

Breakfast

8:00 am

Ball Handling

9:00 am

AM Session: Full court transition, post and guard stations, shooting stations, 5 man motion offense, inbound plays

Noon

Lunch

1:30

PM Session: 5v5 drills and games

5:00

Dinner

6:30

Fun Activity

8:00

Evening Program and Discussion Groups

10:00

Lights Out
ABOUT THE FACILITY
The Northwest Nazarene University campus is a beautiful and safe setting for an overnight basketball camp experience. The main gym and athletics building are just a short walk from the cafeteria and dorms. The athletics building boasts the NNU game court plus an additional field house with three more full courts. The dorms house two per room with private bathroom facilities.
Camp Questions & Answers
Can my camper do the extended day options at NBC Basketball Camp in Nampa, Idaho?
Due to our agreement with the university, we do not offer extended day options for this camp. You are welcome to temporarily check your child out of camp as needed throughout the week by coordinating with the camp director.
Where do the NBC Camp coaches stay in relation to the campers on the Northwest Nazarene University campus?
The NBC staff members and coaches sleep in the dorms. Typically there are coach rooms on each floor of the dorm.
Have even more questions about camp such as the NBC staff to camper ratio, what to bring, and registration/cancellation policies? For general camp FAQs - https://wwwnbccamps.com. For specific questions about the basketball training at camp - https://www.nbccamps.com/faq/b...
Show Less

See More

Questions & Answers
Overall Average Rating
Stars
Growth!

I want to return because not only did I learn how to be a better basketball player but a better person.

— Annabelle M. Camper

Team Atmosphere

Team togetherness. I like the accountability that the kids must uphold.

— Rachel R. Parent

Excited to come back!

I learned how to apply constructive criticism and how to work with others. I love the environment, the people and I improve a ton. Excited to come back!

— Saydree B. Camper
Show Less

See more

Reviews
Life changing

The culture, energy and experience has changed my life.

— Alex G. Camper

Great learning environment

This camp creates a great learning environment and pushes me to get better.

— Paige B. Camper

Amazing!

Camp was amazing. It was encouraging, the coaches helped me and I loved it!

— Shailee R. Camper

Olivia B.

It was easy to sign up, received plenty of information before and during camp of what to expect of the experience. My son was very glad he went and looks forward to attending again. Thank you for all your hard work!

— Parent Complete Player

Great with the kids

You guys are great with the kids. This was my son's 5 year and he still loves it and feels like he's becoming a better player by attending this come. Great job NBC coaches!

— Jen H. Parent Complete Player

My son felt more confident!

My son felt more confident about his basketball skills at the end of camp.

— Stephanie W. Parent Complete Player

Great energy!

The moral and overall attitude of your coaching staff were awesome! Great energy and drive...which is what the campers need! I was impressed at the level of focus the kids seemed to have at the end of the week!

— Larry M. Parent Complete Player

Good food!

Organizational skills and control of the campers was impressive. My camper is a picky eater but he said the food was actually good.

— Saundra B. Parent Complete Player

Great coaches!

The camp is run well - my son learned new skills, reinforced old skills, had the opportunity to play against better players so he could improve. Coaches were great and related to the kids well. Keep up the great job.

— Andrew H. Parent Complete Player

Better Person!

I liked how it wasn't just about basketball, but becoming a better person. The games and drills were great too.

— Kaiden D. Camper

Coaches Cared!

I loved how the coaches cared about you getting better, and how they weren't just there to be paid.

— Faye S. Camper Complete Player

Good Balance!

I liked the coaches at camp. Good balance between hard work and fun

— Isaiah S. Camper Complete Player

Teamwork!

Coaches were great. Liked the skill building and teamwork

— Aiden D. Camper

Player and Person!

Camp has helped me become a better player and person.

— Jackson M. Camper Complete Player

Working Hard!

I've learned that when you are working so hard you think you are going to give up, I can still give it at least 20% more.

— Hallee S. Camper Complete Player

Best Camp!

The best camp I have been to.

— Easton H. Camper Complete Player

Confident!

The coaches help you a lot and they make you more confident in what you're doing.

— Morgan D. Camper Complete Player

New Drills!

I learned new drills and skills I can work on.

— Ryan W. Camper Complete Player

Best Basketball!

This is one of the best basketball camps you can go to.

— Kody H. Camper Complete Player

Learned a Lot!

I learned a lot about basketball.

— Jack B. Camper Complete Player

Lots of New Skills.

It's fun. I learned lots of new skills and I just love how things are done at NBC.

— Amaya T. Camper Complete Player

Improve and have fun.

I liked it because I got to develop skill and have fun in games.

— Mark M. Camper Complete Player

Great Atmosphere.

The atmosphere was great and I love basketball.

— Wyatt D. Camper Complete Player

Developing Skills.

I would have liked to have more individualized work. I will continue developing my skills.

— Bobby L. Camper Complete Player

Exciting camp.

It was an exciting and intense atmosphere to get better not only as a player, but as a person as well.

— Cody N. Camper Complete Player

Lots of fun.

Camp was lots of fun, inspirational and helpful.

— Josie G. Camper Complete Player

Learned so much.

I had an amazing time and learned things I never knew.

— Saydree B. Camper Complete Player
SECURE YOUR SPOT – CAMPS SELL OUT!
Last year over 650 Sports Camps sold out, leaving 7,000+ campers on the waitlist. Due to high demand, early registration for our first-come-first-serve camps is strongly recommended.
Camp Dates & Prices
Programs: Complete Player Basketball Camp
Age Group: 11 - 18
Gender: Co-Ed
* Pricing is subject to change based on availability. Enroll today to secure current rates.