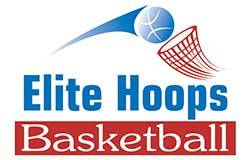 Nike Basketball Camp MidAmerica Sports Center
Nike Basketball Camp MidAmerica Sports Center
15

Reviews
Average Rating
Stars
Improve your game and have serious fun
at Nike Basketball Camps
Due to scheduling conflicts, we will not be hosting a camp at the MidAmerica Sports Center in summer 2023. However, we do plan to be back in 2024 and will be running camps nearby and in the surrounding area. Join them this summer for serious fun!
The Complete Skills Camp helps players of all abilities develop athletically, refine fundamental basketball skills and enhance their skill set at the post, wing or guard position.

Highlights Include
MyLivingByNumbers.com online training program to chart athletic progress
Three+ hours dedicated daily to individual skill development
Receive a Nike Basketball Camp t-shirt and other prizes!
Camp Coaches
Camp Director

Phil Morrison

Phil is a Skill Development Trainer and has lead camps and clinics internationally around the world and is currently the Director of Basketball Training at MidAmerica Sports Center in Louisville, Kentucky. He joined the Elite Hoops staff in 2016 as the Nike Camp Director for Kentucky.

View Phil's Bio

⟩

Staff

Elite Hoops Basketball

The Elite Hoops Basketball (EHB) staff is comprised of some of the best coaches in the area, specializing in camps, clinics, training sessions, leagues, and travel teams. Elite Hoops Basketball has been in partnership with Nike Basketball Camps for over 12 years, directing some of the Southeast's most popular day basketball camps.

View Elite Hoops Basketball's Bio

⟩
Camp Details
JOIN THE 2024 PRIORITY REGISTRATION LIST!
Dates and details will be added to this page as soon as they are confirmed. Make sure your child is first in line to register after the new year by joining the Priority Registration List at no cost! Priority List members will be the first to know when our 2023 summer camp registration officially opens!

For details on all 2022 Nike Basketball Camps, please visit Nike Basketball Camps.
2024 DATES COMING SOON!

Check-in: Monday at 8:30am
Closing Ceremony: Thursday at 2:30pm
Meals: Lunch is not provided. Please bring a packed lunch or lunch money.
Daily Hours: MON-THURS 9am-3pm
Show Less

See More

Camp Details
CAMP MEALS
Lunch is not provided. Please bring a packed lunch or lunch money. A concession stand will be open for lunch, snack and drink purchases. $10 per day covers lunch and two snacks.

BASKETBALLS
Nike Versa Tack Basketballs can be purchased during registration for $25. Players can choose between a size 6 (28.5", standard girls) or size 7 (29.5", standard boys) ball, which will be passed out on the last day of camp. Please note that it is not required to bring a basketball to camp as they are provided by the staff for camp instruction. *Sales will stop on April 1st.
CAMPER EVALUATION
Upon arrival, all participants are evaluated by the staff so that their own instructional needs can be addressed throughout the week. In addition, campers will be evaluated and then split up into smaller groups according to age and ability. Parents are invited to attend the closing ceremony! Departure immediately following.
TRANSPORTATION
Transportation is not provided by the camp to or from any airports. If you are flying to or from camp, we recommend using an airport shuttle service. Please schedule flights as close as you can to the check-in times on the first day and check-out times on the last day.
INFORMATION PACKET
A detailed camper information packet containing check in location, health/release forms, emergency contact numbers, and a checklist of things to bring will be emailed to all registered campers in the Spring. The US Sports Camps health and release forms do not require a doctor's signature and they will be collected on the first day of camp.
SCHOLARSHIPS
We cannot offer scholarships due to NCAA regulations. Our affiliation with NCAA coaches and schools puts us in a position where any scholarship money can be seen as an inducement to a future collegiate athlete. This puts our coaches and our host universities in jeopardy of damaging their status with the NCAA and incurring penalties at the hands of their organizing body.
*Please note, this information is subject to change.
Sample Daily Schedule
9:00 AM

Campers Arrive/Free Shoot

9:10 AM

Stretch/Floor Open Up

9:30 AM

Skill Development Work

11:00 AM

Contests

11:10 AM

5 on 5 League Games

12:00 PM

Lunch

1:00 PM

Living By Numbers Individual Skill Development

1:40 PM

Video/Speaker/Speed and Agility

2:00 PM

3 on 3 League Games

3:00 PM

Campers Depart
Opened in October 2002, the MidAmerica Sports Center is the region's premier indoor sports facility. The beautiful facility features 64,000 square feet, 5 full-size basketball courts surfaced with SportShield™ by Sport Court™, the most advanced playing surface available. Seating is available at each court for spectator viewing, with Stadium Court seating up to 1,000. Each court also has two scoreboards, two video cameras, and a sound system at each court.
Overall Average Rating
Stars
Charlee absolutely LOVED this camp

August 3, 2021: Charlee absolutely LOVED this camp, and it's been her favorite one that she has attended. As a parent, I didn't know what to expect, but she was literally excited every morning to go. I think a large part of her excitement was the fact that Phil, Terrance and a lot of the other coaches from Hoops for Christ were there. They all have been a huge part of her success as a basketball player. They are highly skilled in the game and they are super passionate about every kid they interact with, which makes it easy for my child to love and continue to want to play the game. I also love the fact that they teach life lessons, not just basketball.

— Lindsey D., Parent

The coaches and directors pushed me to get better

August 3, 2021: The coaches and directors pushed me to get better and gave me a lot of knowledge. I received also received valuable insight, advice, and ways to improve.

— Beck M., Camper

The coaches and staff were incredible!

July 30, 2021: The coaches and staff were incredible! We loved that they gave a lot of life lessons' throughout the camp and coached kids not just on basketball, but on important skills that can transfer to other facets of life.

— Alison C., Parent
Show Less

See more

Reviews
Mia will be back next year!

July 13, 2019: Mia came home from camp every day wanting to keep playing basketball. She learned a lot and has fallen more in love with basketball. Mia will be back next year!

— John P., Parent

My son was able to compete against older kids

June 21, 2019: Given his skill level, my son was able to compete against older kids, which was challenging but he loved it. This was a great chance for him to work on parts of his game that need improvement against higher level kids.

— Jerry H., Parent

The vibe of the camp was so positive

June 21, 2019: Elizabeth has the best time ever. Over the span of camp, her shooting form improved by 100%. Her ball-handling skills improved. Her confidence Improved. This camp was overall a wonderful experience for her. The vibe of the camp was so positive. Most importantly, the life lessons the coaches talked about is what she really needed to hear as a ten-year-old.

— Marshall F., Parent

Coming back in 2019!

August 10, 2018: My son enjoyed all the competitive activities as well as the coaching staff. Coming back in 2019!

— Christine A., Parent

Trainers were very skilled!

June 26, 2018: Phil and his team were great! Trainers were very skilled and made camp fun. Great mix of drills, competitive games, and scrimmages.

— Jeff S., Parent

I liked learning new skills

June 19, 2017: I liked learning new skills and my skills definitely improved since camp. I would attend this camp again next summer.

— Ian B., Camper

Camp was fun and informative

June 16, 2017: Camp was fun and informative. The staff was very encouraging!

— Tra B., Parent

Tyler loved the competition

June 16, 2017: Tyler loved the competition and the drills. We would definitely attend next summer!

— Tyler M., Parent

The coaches were their favorite part

June 27, 2016: Both my boys definitely enjoyed it and have already told their buddies about it for next summer!

— James E., Parent

Camp exceeded expectatios

June 27, 2016: Jace really enjoyed the camp. The facility was accomodating and the camp staff was knowledgable. Jace learned some new and challenging drills from camp.

— Brian J., Parent

The camp was awesome!

June 28, 2016: Cameron had a wonderful experience and was able to meet a lot of new friends. The camp was memorable and we look forward to him attending again next summer.

— Louis J., Parent

He was challenged, yet encouraged

June 27, 2016: My son really enjoyed his first ever basketball camp. The coaches were very encouraging, but also provided great direction to build his skills. He said that camp was "hard, but really fun."

— Meg H., Parent
Camp Dates & Prices
New Camp Dates Coming Soon!
Please join the Priority List to be notified when this program opens for 2023 registrations.