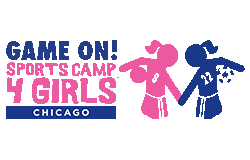 Nike Girls Multi-Sport Camp with Game On! Sports 4 Girls - Chicago
Multi-sport Learning, Fun & GirlStrong Summers!
Girls K-8th, join us for weeks of empowering FUN & Sports at the Nike Girls Multi-Sport Camp with Game On! Sports 4 Girls in Chicago, IL. Girls of all skill levels will learn and play multiple sports daily in a confidence-building and FUN environment. Game On! may offer campers daily/weekly exposure to a wide range of sports including: lacrosse, field hockey, soccer, volleyball, basketball, softball, field hockey, flag football, pickleball, martial arts & more.
While sports and active play happen all day, we also work to impact each camper's growth on and off the field, integrating lessons focusing on self esteem, respect, nutrition, teamwork, leadership, sportsmanship, & more. Camp includes exposure to role models through highly-trained staff, motivational speakers and clinics. Since 2007, our mission has been to ensure every Game On! girl experiences growth as an athlete and a person, along with feeling empowered, confident, proud & "GirlStrong."
Highlights Include
NEW CAMP HOURS: 9 a.m. - 4 p.m
After camp care
Skill development ranging from fundamentals through advanced
Age appropriate and safe camper to coach ratio
Bus Service
Nike Sports Camp T-shirt and prizes
Highly trained staff of role models
Camp Details
SECURE YOUR SPOT!
8 active and fun-filled weeks to choose from. Campers are permitted to attend one week. But we strongly recommend multiple weeks. Why? Because the more weeks a camper attends the more vast the experience, leading to our ability to not only foster your camper's progress as an athlete (and you must know that ALL GIRLS ARE ATHLETES) but also to impart those solid values and life skills. Make no mistake, with each week you will notice more and more growth, with no two weeks being the same.

CAMP INFO:
Camp Dates:

June 17-21, 2024 (Mon-Fri)

June 24-28, 2024 (Mon-Fri)
July 1-5, 2024 (No camp on July 4)
July 8-12, 2024 (Mon-Fri)
July 15-19, 2024 (Mon-Fri)
July 22-26, 2024 (Mon-Fri)
July 29-August 2, 2024 (Mon-Fri)
August 5-9, 2024 (Mon-Fri)

Age groups: (Age group descriptions listed below)

K-1st
2nd-4th
5th-8th
9th-10th

Gender: Girls (Coach in training program is coed)
Half-Day Hours: 9:00 a.m. - 12:30 p.m. (K campers only)
Full-Day Hours: 9:00 a.m. - 4:00 p.m.
Aftercare Option: 4:00-5:00 p.m. Aftercare is available at checkout for an additional fee
Check-in/out location: Walt Disney Magnet School
Meals: Campers must provide their own nut-free lunch and snacks.
*Check-in starts 15 minutes before camp start time

INSPIRING GIRLS OF ALL SKILL LEVELS GRADES K-4TH
Game On! has spent years devoted to inspiring GIRLS through its proven teaching methodology, fun programming and spirited traditions. Name a sport – we play it with the added benefit of playing multiple sports daily. We know that learning the right way and understanding the sport leads to increased confidence and the ability to enjoy.

Ponytails (K-1st): "I CAN!" Gain confidence in the fundamental movements behind critical sports skills through creativity & fun.
Bright Stars (2nd-4th): Where a summer of multi-sport fun intersects with growth & empowerment
INSPIRING GIRLS OF ALL SKILL LEVELS GRADES 5TH – 8TH
Sports Leadership Program: Promoting growth as a leader on and off the field
In addition to the multi-sport, impactful and fun programming we offer at all our Game On! summer camps, this experience is uniquely developed to integrate more in-depth sports learning and play, leadership training and team-building for 5th – 8th graders of ALL skill levels.

The Sports Leadership Program will focus on:
Effective communication and finding strength in your voice
Becoming a successful team builder - collaboration
Decision making
Creating and executing a strategy
Setting team goals
Conflict resolution
Practical clinics
COACH IN TRAINING PROGRAM (9th-10th)
The Game On! Coach in Training Program welcomes students entering their freshman and sophomore years in high school who are looking for special training that prepares them for working with and impacting girls through sports. Participation in the program offers an advantage toward becoming a Game On! Coach or Sports Director prior to their senior year and not only promotes growth as a leader but assures a most active and fun summer.
SPORTS WE PLAY
Aside from our core sports which may include basketball, softball, soccer, tennis, volleyball, flag football, field hockey, and lacrosse, we offer exposure to and the opportunity to learn in more sports and games than you can imagine.*
*Please note: Core sports will vary depending on location and staffing

NEW FOR 2024! BUS SERVICE
We will have bus stops conveniently located for camper drop-off and pickup. Please note that there will be a minimum number of campers needed to ride each bus for the route to run. In addition, there will be a weekly charge for bus service.
If the requisite number of campers is met, the bus will pick up and drop off from 1-3 centralized stops. A coach will ride to and from camp on the bus. Updated bus information to follow as summer approaches.

PREPARE FOR CAMP: COMPLETE YOUR PRE-CAMP CHECKLIST
To view your customer account, complete your mandatory forms, pay balance dues, and review important camp information, visit Pre-Camp Checklist.
All necessary camp information is on this page. If there are any imperative changes prior to camp start, registered campers will be notified via email and this webpage will be updated!

CHECKLIST OF THINGS TO BRING:
Below is a suggested list of clothes, equipment, and personal items. US Sports Camps is NOT responsible for lost or stolen articles or money.

Please apply sunblock before leaving home & pack the following in your camper's backpack. Please remember to label everything!
Sunscreen
Hand sanitizer
Filled water bottle
Change of clothes (including underwear & socks)
Lunch (nut-free)
Snacks (nut-free)
Towel
For longer hair: headband or hair tie
Appropriate layers for weather
Hat (optional)
Mask (optional)
WHAT'S INCLUDED IN THE FEE?
Daily Instruction: Dynamic and insightful instruction from the Game On! Sports 4 Girls staff

Camp T-shirt & Prizes: All campers receive a Nike KIDS Camps t-shirt and prizes
INSTRUCTION, EQUIPMENT, & FACILITY
Ratio: Age-appropriate and safe camper-to-coach ratio

Groupings: Campers are grouped by grade

Equipment: Game On! provides all sports equipment. Mouthguards are optional. Campers also can feel free to bring their racquets, gloves or sticks, but please make sure they are labeled. Game On! and US Sports Camps take no responsibility for personal belongings

Facility: Walt Disney Magnet School
GROUP DISCOUNT
If you have a group of 4 or more campers registering for the same camp, each camper is eligible for a $25 discount. If you have a group of 8 or more campers registering for the same camp, each camper is eligible for a $30 discount. please fill out the Group Discount form with the name of your group and the names of each camper enrolling in the camp and we will create a unique discount code for your group.*
*Please note: group discounts cannot be combined with multi-week or other discounts
MULTI-WEEK DISCOUNT
8-week day camp registrations will receive a discount of $120 off per week.
4-week plus day camp registrations will receive a discount of $60 per week (offer ends on March 1, 2024)

Please call us at 1-800-645-3226 and we will help you get registered with the discount.

ABOUT GAME ON! SPORTS 4 GIRLS
Since 2007, we have dedicated ourselves to working specifically with girls grades Pre K – 8th to encourage a lifelong commitment to a healthy lifestyle that includes sports and fitness. Through our unique summer camps and school-year events and programs, we have effectively empowered girls through sports by building their confidence and teaching each one skills and values crucial to their growth as an athlete AND a person. We have worked hard, observing and listening to feedback every step of the way, to become the experts in the areas of communication and teaching methodology. The result is customized, fun programming that includes our signature incentive programs. We are so proud of our impact – exciting girls about staying fit and active on top of imparting core values and life skills that go beyond the playing field. This is our passion and our mission. For more info, please visit the Game On! Sports Camp 4 Girls website.
COMPANY POLICIES
For information regarding our cancellation policy and all other company policies, please visit USSC Policies.

NIKE KIDS CAMP FAQ
For general questions about our KIDS camps please see our FAQ page.
***Camps are open to any and all entrants. Enrollment in our camps is limited only by age, gender, and capacity restrictions as specified by each camp.
WANT MORE DETAILS?
Click the button below to view program descriptions, schedules, and more

Show Less

See More

Camp Details
Daily Sample Schedule
9:00 a.m.

Spirited Welcome! All camp games

9:20-10:10 a.m.

Sport #1

10 – 10:25 a.m.

Snack and Reapply Sunscreen

10:30 – 11:20 a.m.

Sport #2

11:25 a.m. – 12:15 p.m.

Sport #3

12:20 – 12:50 p.m.

Refuel with Lunch

12:50 – 1:20 p.m.

Team Time/Healthier4Me

1:25 – 2:15 p.m.

Sport #4

2:25 – 2:55 p.m.

Optional Activity #1 (menu changes daily)

3:00 – 3:30pm

Optional Activity #2 (menu changes daily)

3:35 – 4:00pm

Minute to Win It/Psych Up for Tomorrow/Pack Up & Pick Up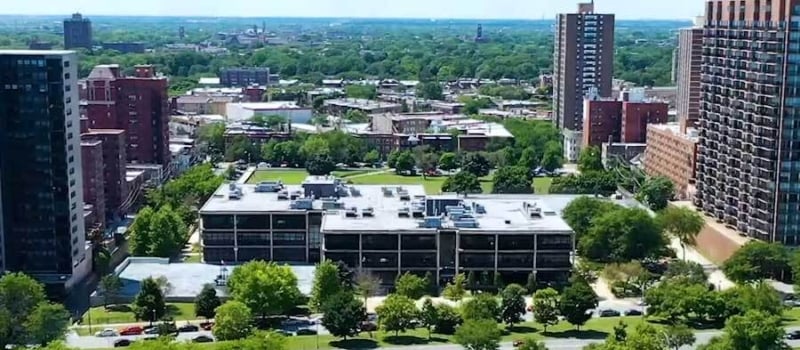 SECURE YOUR SPOT – CAMPS SELL OUT!
Last year over 650 Sports Camps sold out, leaving 7,000+ campers on the waitlist. Due to high demand, early registration for our first-come-first-serve camps is strongly recommended.
Camp Dates & Prices
New Camp Dates Coming Soon!
Please join the Priority List to be notified when this program opens for 2023 registrations.