June 09, 2020
US Sports Camps Launches New Virtual Basketball Training Program for Kids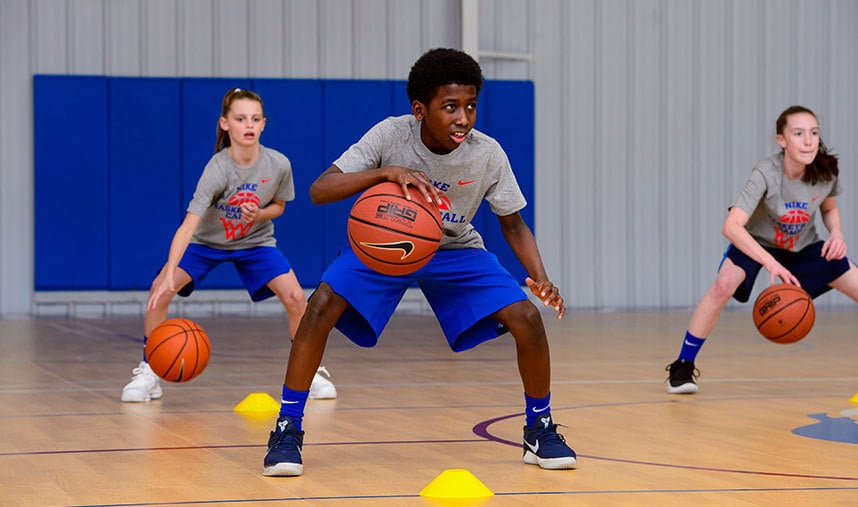 Nike Basketball Camps has teamed up with Famer, an online coaching platform, to launch virtual basketball training camps - a new way for campers to improve their basketball fundamentals from home. The 3 or 5-week programs are available to players ages 6-18, incorporating a mix of specific drills designed for speed, agility, coordination, ball mastery, ball + hoop, basketball fitness, and finishing.
Campers can choose between two programs designed to meet their skill level. The Developmental Camp is for beginner players who are new to the sport and looking to learn fundamentals while the Competitive camp is for intermediate to advanced players with high school or club level experience.
Camp will commence with a live Zoom chat hosted by the Coach in which they'll be sharing their vision for the camp, the process of how the camp works, and their expectations of the campers. The camp will include 9+ hours of at-home drills and 1.5 hours of live coaching seminars with the Coach.
Camp Director Joel Green has stated, "We have taken the best parts of the summer Nike Basketball Camps and packaged it into an online training platform that will help players get access to great training in a safe environment."
"This training program offers a great option to help parents keep their kids active, engaged in sports, and away from the video games (if even just for an hour or two a day)," explains Zack Budd, Program Manager of Nike Basketball Camps. "The program has been a hit with the first round of campers that have gone through the digital training platform and it's been really cool to hear feedback from parents and kids who are enjoying this new style of camp."
Parents and players who are interested in learning more about the new program can call 1-800-645-3226 or email us at [email protected].
About US Sports Camps
US Sports Camps (USSC), headquartered in San Rafael, California, is America's largest sports camp network. The company has offered summer camps since 1975 with the same mission that defines it today: to shape a lifelong enjoyment of athletics through high-quality sports education and skill enhancement.
Share This