Nike Sports Camps Virtual Training
Build your athletic talent all year long!
Now you can give your son or daughter the opportunity to improve their skills and gain valuable mentorship from a top-rated Nike Sports Camp Coach (all from the safety of your own home)
It's taken some of our absolute best Coaches from around the country months of planning to design the curriculum for our brand-new virtual camps and they're ready to invite your son or daughter to join them to improve their fundamentals.
So many times, athletes get to camp with inaccurate mechanics that take time to correct. Children from coaching families have an advantage the average student doesn't have. We at Nike Kids Sports wants to level the playing field and give every student the opportunity to have picture-perfect fundamentals and understanding of the game.

HIGHLIGHTS INCLUDE
Live Zoom chats with top-rated Nike Sports Camps Coaches to discuss goals for camp so that your child maximizes their virtual training experience
Receive weekly workouts with accountability to follow-through
Video demonstration of skill-development drills for building accuracy
Customized drills
Upload videos for individual feedback from Coaches
Weekly check-ins with Live Zoom calls from Coach to address goals
Virtual Camp Sports & Training
Basketball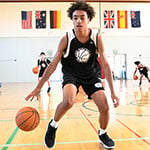 IMPROVE YOUR BASKETBALL
Accurate shooting mechanics, ball-handling, and rock-solid fundamentals are crucial to become a serious basketball player. These are daily skills that require intentional practice and absolute accuracy. Many teams and programs cannot devote the time and attention every player needs to perfect these skills. Nike Virtual Basketball has been created by coaches who want to see every person who loves the sport excel.
LEARN MORE –>


Volleyball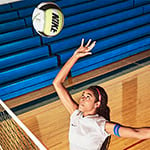 IMPROVE YOUR VOLLEYBALL
Serving, passing, setting, blocking require muscle memory skills that take daily time to build. Work with top coaches to teach you what you need to know to play volleyball with excellence. Become the player you aspire to be with drills designed by some of the best coaches in the country. LEARN MORE –>

Fitness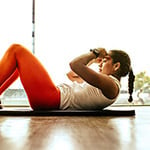 IMPROVE YOUR FITNESS
One of the must-have components to becoming a great athlete is physical fitness. Work with coaches on ways to build your workouts at home and maximize your athletic potential. This lifelong skill is priceless LEARN MORE –>
Sophia gained far more confidence in her ball-handling and shooting skills!

She has learned a great deal from your three-week virtual program and we would like to continue the training. She gets motivated from your coaching and your extremely personalized coaching, even though it is through the virtual medium! Her amazement is summarized in her own words, "...the ball feels like it is connected to me by a rubber band as I dribble, and I can control it so much better than before"! Thank you very much for personalizing this program just for her, and most importantly, for giving her confidence on the court. Thank you, Coach Green!

— Sun Hee Lehmann - Sophia's mom

Coach truly has a gift!

My daughter's coach provided constructive feedback that keeps our daughter motivated and fuels her passion. It takes a special person to do that with young girls! Kendall is learning so much and just feeds off her coach's obvious love of basketball, but most importantly, her true dedication to the athletes! She reaches these kids because she truly cares, and they respond in kind! She has been absolutely amazing at sensing when Kendall is confused and needs more instruction or just a quick break! She's been giving tips along the way that pulls it all together in the end. We have been so impressed that's why we extended. Kendall is already hoping to do this 5 weeks. Take some time to keep practicing and then come back for another session so she can see for herself how much it has helped!

— Christa Medinger - Kendall's Mom
1

What level of player are these training programs for?
The beauty of virtual training allows coaches to customize the workouts for your specific age and ability level.
These workouts are designed to fit within your weekly schedule. Finish more and the coach will assign you more. Can't complete one, the coach will compassionately check-in while holding you accountable-- a great balance of understanding with an encouraging nudge to finish strong.
3

Do I need equipment (hoop or net) to be able to go through any of the training programs?
Each sport will designate in their details and FAQs equipment that is required.
4

Will I go through the program with others?
The training is individual and personal to you. There are optional weekly zoom calls with workouts and motivation. You are welcome to participate or watch the recording at a different time.