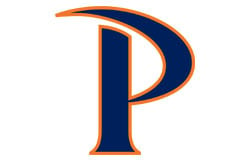 Nike Malibu Adult Tennis Camp
Nike Malibu Adult Tennis Camp
41

Reviews
Average Rating
Stars
Improve your game and have serious fun
at Nike Tennis Camps
One of the best tennis camps for adults, the Nike Malibu Adult Tennis Camp in California offers top notch instruction, singles and doubles skill development, competitive play and more! Come make new friends and enjoy a tennis vacation!
Our Adult tennis camp in Malibu at Pepperdine University is for men and women, ages 18+, of all skill levels and includes technical and video analysis, coaching demos, mental and tactical performance strategies and a live-ball tournament.
Highlights Include
Instruction from Pepperdine Camp Elite Coaching Staff
4:1 Camper/Coach ratio
Sunday Fun Doubles Round Robin Tournament & Live-Ball Event
Camp Coaches
Camp Director

Martin Parkes

Martin Parkes returns for his sixth year as adult program director on the beautiful and idyllic Pepperdine campus, Malibu.

View Martin's Bio

⟩

Camp Director

Adam Schaechterle

Adam Schaechterle was named the 16th head coach in Pepperdine men's tennis history on May 14, 2018.

View Adam's Bio

⟩

Co-Director

Per Nilsson

Proven winner and championship-caliber coach Per Nilsson was chosen to lead the Pepperdine women's tennis team into a new era in the summer of 2014, succeeding 37-year head coach Gualberto Escudero. Nilsson spent seven seasons as the head men's coach at Mississippi State after a five-year stint as an assistant coach with the Waves' men's squad.

View Per Nilsson's Bio

⟩
Camp Details
2023 CAMP DATES

June 16-18
June 23-25
July 7-9
July 14-16
July 21-23
July 28-30
CAMP PROGRAM
We offer adult day camps that run Friday (5:00pm-8:30pm), Saturday (9:00am-4:00pm), Sunday (9:00am-1:00pm) for men and women, ages 18+, of all abilities.
We will have players of all different playing abilities and ages, and there will be groups to accommodate everyone. Upon arrival, all participants are evaluated by the staff so that their own instructional needs and goals can be addressed throughout the week.
CAMP SCHEDULE
Check-in: Friday at 5:00pm at Varsity Tennis Courts.
Check-out: Sunday at 1:00pm at Varsity Tennis Courts
Daily Schedule: Friday 5:00pm-8:30pm, Saturday 9:00am-4:00pm, Sunday 9:00am-1:00pm
WHAT'S INCLUDED IN THE FEE?
Instruction: Daily tennis training
Meals: Lunch on Saturday is included
Camp T-shirt & Prizes: All campers receive a Nike Tennis Camps t-shirt and prizes
Video Analysis: Campers will receive video analysis on all strokes and coaching feedback
INSTRUCTION, EQUIPMENT & FACILITY
Ratio: 4:1 camper-to-coach ratio
Groupings: Campers are grouped by age, ability, and experience
Equipment Needed: All campers must bring a tennis racquet, tennis shoes, and a water bottle
Facility: Pepperdine has 19 courts at two tennis facilities. The Camp is held at the Ralphs-Straus Tennis Center with its 9 outdoor lighted courts
Medical Protocol: Most camps have an athletic trainer on-site to help with illness or injury. In case of an emergency, campers will be transported to the nearest hospital
Local Accommodations
Please note: This is a Day Camp only. The camp tuition DOES NOT include housing. Campers are required to provide their own overnight accommodations.
Need a hotel to stay in the area? Hotels Near Malibu Campus | Pepperdine University | Seaver College
PREPARE FOR CAMP: COMPLETE YOUR PRE-CAMP CHECKLIST
To view your customer account, complete your mandatory forms, pay balance dues, and review important camp information, visit Pre-Camp Checklist. All necessary camp information is on this page. If there are any imperative changes prior to camp start, registered campers will be notified via email and this webpage will be updated!
CHECKLIST OF THINGS TO BRING
Below is a suggested list of clothes, equipment, and personal items. US Sports Camps is NOT responsible for lost or stolen articles or money.
Athletic, on-court tennis clothing

Tennis Racquet(s)

Tennis shoes (no running shoes)

Sweatshirt/warm-up jacket and pants

Water bottle

Sunscreen

Signed Health & Release forms and waivers (forms completed online do not need to be printed and turned in at camp)
COMPANY POLICIES
For information regarding our cancellation policy and all other company policies, please visit USSC Policies.
NIKE TENNIS CAMP FAQ
For general questions about our tennis camps please see our FAQ page


Pepperdine Faculty Discount
If you are an employee of Pepperdine University, please give us a call to register as there is a 10% discount for all staff/employees.
Junior Nike Tennis Camp in Malibu
We're also excited to bring you a Nike Malibu Tennis Camp for ages 8-18. Click the link for details!

SWING VISION
Maximize your camp experience with SwingVision, an iPhone app that provides the following benefits when you record your play: watch a full match in 20 minutes with the dead-time automatically removed, view stats like shot placement, court positioning, shot speed, and consistency for each shot type, filter to particular shot or point types and easily create highlight videos of certain points or shots, access video analysis, and stats immediately after you finish recording, all on unlimited cloud storage.
Camp Code: TNADPU
Overall Average Rating
Stars
So Impressed!

August 2, 2021: So impressed with the organization; and the accommodation provides for everyone! The effort was so appreciated. The coaches were so helpful and engaging. Just made me want to try harder to be a better tennis player! Super fun! Thank you!!

— Elaine R., Camper

Looking forward to next year

August 2, 2021: What a great time. We'll organized, enthusiastic councilors/ coaches. Martin is a gifted leader, looking forward to coming back next year.

— Geoffrey L., Camper

Really appreciate the 4:1 ratio

August 2, 2021: Excellent lessons and tips to refine my tennis skills. Really appreciated the 4:1 ratio student and coach

— Michael T., Camper
Show Less

See more

Reviews
Great experience

July 27, 2021: Awesome to devote all that time to playing tennis and learning. The coaches were knowledgeable, amazing and really lovely people.

— Emma H., Camper

Learned so much and had a blast

July 26, 2021: The coaches were incredible! Martin did a great job and everyone was in really good spirits! Learned so much and had a blast! I could not have asked for a better weekend at camp! Loved celebrating my birthday here too! Martin and the gang even got me a cake and had everyone sing. So special! I really appreciated it!

— Amy C., Camper

We would definitely come back next year

July 20, 2021: The coaches were amazing. My husband and I had a great time - the tennis was fun, the clinics were great and we would definitely go back next year.

— Gayle B., Camper

Two thumbs up!

July 19, 2021: The team was fantastic. Professional, excellent teachers, and great positive energy and very nice. The format was really well organized and we had a blast. Hats off to Martin and his folks, we were incredibly impressed and so much fun. A great group. Two thumbs up!

— Joseph B., Camper

Helps bring your game up a notch

July 17, 2021: Martin gives great insights on the video analysis and really helps bring your game up a notch. The variety of rotations always keeps things fresh and interesting. It is really fun getting to hit with the college level players because it is a great workout and makes you appreciate their skill level and what you need to work on.

— Chris H., Camper

Amazing Staff!

June 29, 2021: The staff was amazing. Great tennis courts. Fun drills and activities

— Donna S., Camper

Great place to play tennis

August 13, 2019: Great group of instructors. Helpful staff. Nice facility

— Mike B. - Camper

Great learning curve to how I play tennis

August 13, 2019: Enjoyed the live ball and the different areas dedicated to specific strokes. Coaches were all amazing always motivated and prepared. Really great group of coaches! Also enjoy Martins approach to the game from a physiological aspect! Weekend really changed how I approach tennis.

— Rob J. - Camper

Great coaches and drills

August 13, 2019: I enjoyed the drills with different instructors

— Susan F. - Camper

Great setting to improve my skills

August 13, 2019: Lots of fun. Lots of playing time. Lots of skills addresses. Setting is awesome

— Shane R. - Camper

Fast pace camp full of instruction

August 12, 2019: The great pace- moving from instruction to practice so we never got bored or moved on from skills to fast

— Laila S. - Camper

Great results from just a weekend of tennis

August 12, 2019: Very upbeat and positive experience thanks to great staff. You won't transform your game in one weekend but camp offers a route to make adjustments and improvements to your game. You'll have a blast while learning from some great players.

— Don K. - Camper

Great helpful group of coaches

August 12, 2019: Loved watching the demonstrations and specifically focusing on improving with these coaches based on their actual ability to execute and articulate how to do so. Super helpful bunch of young coaches/players

— Vida S. - Camper

Great ratio of campers to coaches

August 12, 2019: The pro to player ratio was 1:4. This allowed for a large amount of instruction. The quality of instruction was the most impressive thing about this camp. Their lessons and individual analysis improved my game. I look forward to next year!

— Julie S. - Camper

Beautiful place to play some tennis

August 12, 2019: Great energy and lots of fun tennis. I worked to be grouped with players at a similar level and then also have some time to play with players at different levels. Beautiful setting.

— Josh L. - Camper

Analysis and developing my serve was helpful

August 12, 2019: I love getting to see the tape of my strokes and getting to hear Martin's analysis. The serve clinic was particularly helpful

— Michele W. - Camper

Great coaches, demonstrations to die for

August 12, 2019: Video analysis (humiliating but helpful), every single person so nice and so fun....also the coaching demonstrations were hilarious -- I could've watched those all day! I will definitely return next summer. I wish camp were longer (and I wish there were overnight camps for adults). I would probably have skipped dinner on Friday night and played instead, then just left for the day earlier

— Alexis S. - Camper

Great staff that provided a great atmosphere to play tennis

August 12, 2019: Liked the pace of the class, how quickly I was grouped with people of my skill level and the high number of balls I hit in a short period of time. Not since childhood sleep-away camp, have I felt such freedom and joy during a summer adventure. It gave me the freedom to focus solely on building my tennis skills and having fun. The staff ensured that all my needs were looked after, and I was surrounded by encouragement. The coaches and fellow campers kept the energy level and learning dialed to the max! Can't wait to do it again next summer!

— Amie C. - Camper

Great tennis experience

August 12, 2019: Great coaching, fun activities, fun hitting with the high level college players.

— Chris H. - Camper

Coaches were excellent, encouraging, and friendly

August 08, 2018: This was a well-run camp. All the coaches were excellent, encouraging, and friendly. I definitely recommend it and would have stayed another day to play more!

— Joyce W. - Camper

Definitely hoping to return next year

August 23, 2018: I really liked how the time was structured, with a little bit of demo time, where we got to watch the coaches play and demonstrate certain skills, and then we would get to practice specific skills. I loved the rotation, where we got to practice and get coached in all different aspects of the game. The videotaping was very helpful. Would have been great to have a little bit more time for that rotation, as it was hard to make it through all 4 people. However, even though I was the last one and only got the chance for quick feedback, it was very helpful to take in all of the tips given to the others. And the advice I got was a slight grip change that has been very helpful to continue playing around with. I thought Martin was an excellent director -- I loved his very positive, active and encouraging approach. I felt he was very respectful of everyone, from the other coaches to the campers, and very knowledgeable. I'm definitely hoping to return next year!

— Tracy D. - Camper

Will definitely be back

September 13, 2018: Very impressed and will definitely be back.

— Chris H. - Camper

By far the best weekend tennis camp

July 23, 2018: I had the privilege of attending the Nike Temp Camp at Pepperdine University last weekend. This is my third Nike weekend tennis camp and by far the best. It was located at Malibu, California. Needless to say, the scenery was breath taking. Not only is it one of prettiest places in the country, but the head coach Martin Parkes was absolutely amazing. The minute I arrived was treat with the utmost respect by he and his whole staff. I learned more from them in three days than four years of private lessons. They were professional and able to teach me some helpful techniques to help me play better. I believe that there were 36 or 37 in our group and everyone had very high praise for Martin and the staff. THEY WERE A 10!!!!!! I am planning on returning next year with a few of my tennis friends to this camp. It was the best. Best Jeff

— Jeff E. Camper

Will come back!

July 31, 2017: I had a really good time at camp and will come back! I especially appreciated the feedback on the video and I liked beginning each day watching the staff demonstrate strokes and strategy.

— Michele W. Camper

This camp was awesome

July 31, 2017: This camp was awesome. I wished that I had attended camps like this sooner. I learned a lot, made new friends, and it was a lot of fun. I will definitely be attending this camps in the future.I really like your coaches. They are so enthusiastic and seemed genuinely enjoy working with us camper. I would encourage them to be more vocal in providing feedback. We are there to learn and appreciate any feedback they can give. Don't worry about being polite because we are older, or because we are paying guests. We are here to learn.For me the eurika moment is the video analysis. I had no idea that I was doing it all wrong! It was a humbling moment. It would be awesome, if we could have gotten video analysis on all aspects of our game. But then again, this was a weekend camp, and I understand we have limited time.

— Thomas C. Camper

It was outstanding

August 01, 2017: I took both weekends. It was outstanding. Incredibly well organized. Martin ran the schedule with military precision to maximize playing/learning time. All the coaches were top notch.

— Jason W. Camper

Such a fun weekend. coaches were fantastic

August 24, 2016: Loved it! Such a fun weekend and coaches were fantastic -- not a weak one in the bunch. Great setting!

— Maureen M. Camper

more live ball like the first night of camp.

August 24, 2016: I would have liked more live ball, like the first night of camp.

— Heather H. Camper

Loved the camp. Will be back

July 29, 2016: I thought the Director Scott was excellent. He was very focused on making camp a great experience and you could tell he was very motivated. I felt the experienced coaches like did a great job, gave feedback and kept the energy level high. One piece of feedback, many of the women commented that they would not wear the men's cut t-shirt given at the end of camp. It would be better if you gave us Nike branded towels at the beginning of camp. Loved the camp. Will be back.

— Dyan T. Camper

a great time!

7/27/2016 - Was a great time. Really enjoyed the weekend.

— Vince N. Camper

detailed feedback was helpful

7/27/2016 - The video taping and detailed feedback was the most helpful for me. I am using your suggestions right away. Thank you so much.

— Diana H. Camper

coaches helped me greatly

8/10/2015 - I would have appreciated more specific ground stroke drills to work on mechanics. Otherwise, I think the coaches helped me greatly with my serve and volleys.

— Daphne H. Camper

staff was extraordinary

8/10/2015 - I felt the staff was extraordinary. I appreciated their skills, attitude and commitment to making sure everyone's needs were met during the drills.

— Lynda L. Camper

What a great weekend!

8/10/2015 - I attended the adult weekend camp. I received a lot of feedback on my playing and a lot of instruction which I now need to use in practice. What a great weekend!

— Larry B. Camper

fun and hard work

8/10/2015 - Really enjoyed the crew as they made thing fun, but still you had to work hard!

— Sue C. Camper

Fantastic coaches!

8/3/2015 - Fantastic coaches - had a blast!

— Hanuman H. Camper

Need better signage, but incredible experience!

8/1/2015 - My only criticism is that no signage was provided for the camp to direct patrons in regard to parking. Other than that, it was an incredible experience!

— Roxana S. Camper

enthusiastic and knowledgeable coaches

7/30/2015 - Great, enthusiastic and knowledgeable coaches, spectacular location! It all works beautifully. I look forward to attending next year.

— Doug P. Camper
SECURE YOUR SPOT – CAMPS SELL OUT!
Last year over 650 Sports Camps sold out, leaving 7,000+ campers on the waitlist. Due to high demand, early registration for our first-come-first-serve camps is strongly recommended.