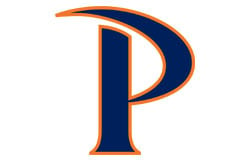 Nike Malibu Adult Tennis Camp
Nike Malibu Adult Tennis Camp
22

Reviews
Average Rating
Stars
Improve your game and have serious fun
at Nike Tennis Camps
One of the best tennis camps for adults, the Nike Malibu Adult Tennis Camp in California offers top notch instruction, singles and doubles skill development, competitive play and more! Come make new friends and enjoy a tennis vacation!
Our Adult tennis camp in Malibu at Pepperdine University is for men and women, ages 18+, of all skill levels and includes technical and video analysis, coaching demos, mental and tactical performance strategies and a live-ball tournament.
Highlights Include
Instruction from Pepperdine Camp Elite Coaching Staff
4:1 Camper/Coach ratio
Sunday Fun Doubles Round Robin Tournament & Live-Ball Event
Camp Coaches
Camp Director

Martin Parkes

Martin Parkes returns for his sixth year as adult program director on the beautiful and idyllic Pepperdine campus, Malibu.

View Martin's Bio

⟩

Camp Director

Adam Schaechterle

Adam Schaechterle was named the 16th head coach in Pepperdine men's tennis history on May 14, 2018.

View Adam's Bio

⟩

Co-Director

Per Nilsson

Proven winner and championship-caliber coach Per Nilsson was chosen to lead the Pepperdine women's tennis team into a new era in the summer of 2014, succeeding 37-year head coach Gualberto Escudero. Nilsson spent seven seasons as the head men's coach at Mississippi State after a five-year stint as an assistant coach with the Waves' men's squad.

View Per Nilsson's Bio

⟩
Camp Details
2023 WINTER CAMP DATES

CAMP PROGRAM
We offer adult day camps that run Friday (5:00pm-8:30pm), Saturday (9:00am-4:00pm), Sunday (9:00am-1:00pm) for men and women, ages 18+, of all abilities.
We will have players of all different playing abilities and ages, and there will be groups to accommodate everyone. Upon arrival, all participants are evaluated by the staff so that their own instructional needs and goals can be addressed throughout the week.
CAMP SCHEDULE
Check-in: Friday at 5:00pm at Varsity Tennis Courts
Check-out: Sunday at 1:00pm at Varsity Tennis Courts
Daily Schedule: Friday 5:00pm-8:30pm, Saturday 9:00am-4:00pm, Sunday 9:00am-1:00pm
WHAT'S INCLUDED IN THE FEE?
Instruction: Daily tennis training
Meals: Lunch on Saturday is included
Camp T-shirt & Prizes: All campers receive a Nike Tennis Camps t-shirt and prizes
Video Analysis: Campers will receive video analysis on all strokes and coaching feedback
INSTRUCTION, EQUIPMENT & FACILITY
Ratio: 4:1 camper-to-coach ratio
Groupings: Campers are grouped by age, ability, and experience
Equipment Needed: All campers must bring a tennis racquet, tennis shoes, and a water bottle
Facility: Pepperdine has 19 courts at two tennis facilities. The Camp is held at the Ralphs-Straus Tennis Center with its 9 outdoor lighted courts
Inclement Weather Plan: Dr. Parkes will host a mental skills training workshop. Refunds or discounts for part-time inclement weather will not be given.
Medical Protocol: Most camps have an athletic trainer on-site to help with illness or injury. In case of an emergency, campers will be transported to the nearest hospital
Local Accommodations
Please note: This is a Day Camp only. The camp tuition DOES NOT include housing. Campers are required to provide their own overnight accommodations.
Need a hotel to stay in the area? Hotels Near Malibu Campus | Pepperdine University | Seaver College
PREPARE FOR CAMP: COMPLETE YOUR PRE-CAMP CHECKLIST
To view your customer account, complete your mandatory forms, pay balance dues, and review important camp information, visit Pre-Camp Checklist. All necessary camp information is on this page. If there are any imperative changes prior to camp start, registered campers will be notified via email and this webpage will be updated!
CHECKLIST OF THINGS TO BRING
Below is a suggested list of clothes, equipment, and personal items. US Sports Camps is NOT responsible for lost or stolen articles or money.
Athletic, on-court tennis clothing

Tennis Racquet(s)

Tennis shoes (no running shoes)

Sweatshirt/warm-up jacket and pants

Water bottle

Sunscreen

Signed Health & Release forms and waivers (forms completed online do not need to be printed and turned in at camp)
COMPANY POLICIES
For information regarding our cancellation policy and all other company policies, please visit USSC Policies.
NIKE TENNIS CAMP FAQ
For general questions about our tennis camps please see our FAQ page


Pepperdine Faculty Discount
If you are an employee of Pepperdine University, please give us a call to register as there is a 10% discount for all staff/employees.
Junior Nike Tennis Camp in Malibu
We're also excited to bring you a Nike Malibu Tennis Camp for ages 8-18. Click the link for details!

SWING VISION
Maximize your camp experience with SwingVision, an iPhone app that provides the following benefits when you record your play: watch a full match in 20 minutes with the dead-time automatically removed, view stats like shot placement, court positioning, shot speed, and consistency for each shot type, filter to particular shot or point types and easily create highlight videos of certain points or shots, access video analysis, and stats immediately after you finish recording, all on unlimited cloud storage.
Camp Code: TNADPU
Camp Reviews
Overall Average Rating
Stars
August 4, 2022: The fun coaches, the music, and the coaches that gave great tips like Nina!

— Anonymous

July 31, 2023: Informative, fun and friendly experience

— Anonymous

July 31, 2023: The amount of coaches and how great they were!

— Anonymous
Show Less

See more

Reviews
July 18, 2023: Different stations for specific work on skills

— Anonymous

July 25, 2023: The instruction, beautiful facilities, and fun attendees.

— Anonymous

July 31, 2023: The Individual Video sessions and 1-1 tips during the camp

— Anonymous

July 19, 2023: Working with the different coaches for new insight and tips

— Anonymous

July 12, 2023: Getting to work with various pros and see them play as well

— Anonymous

July 25, 2023: The clinics on each component of skills and the video critic

— Anonymous

July 24, 2023: Really enjoyed the tournament and live ball on Sunday

— Anonymous

June 22, 2023: Top notch coaches, excellent technical instruction, and a lot of tennis!

— Anonymous

July 18, 2023: The individual drill stations were very helpful and beneficial and the live ball tournament was very fun

— Anonymous

July 26, 2022: Serving court, movement court, finesse shots court and doubles strategy with the USC coach

— Anonymous

June 27, 2022: The people are just delightful - the coaches and the attendees are what make the camp for me.

— Anonymous

June 20, 2022: Outstanding all around. Great coaches. Great variety of drills and play. Beautiful facilities.

— Anonymous

July 18, 2023: I loved all of it. I loved the video analysis, the friendly staff and campers, the live ball tournament

— Anonymous

July 25, 2022: The level of coach skill and how much I learned in a short period of time. I wish I could do this every weekend all summer!

— Anonymous

July 27, 2022: The experience and skills of the coaches as well as the organization of the quality of how the hours of tennis were put together.

— Anonymous

June 20, 2022: Having so many highly qualified coaches and top level players leading the camp. Martin is unmatched in his ability to attract and integrate top tennis talent into the camp in a fun and organized manner.

— Anonymous

July 18, 2023: Saturday's rotation was so beneficial touching on a wide variety of skills and instruction. Sunday was fun and exciting way to put some of the skills learned into practice. The video breakdown was also extremely helpful.

— Anonymous

July 24, 2023: The live ball tournament was really fun as it gave everyone a chance to just play and enjoy the game! While it was competitive, you also had a chance to work on your skills and practice. It was great meeting all the coaches/campers and learning about everyone's backgrounds.

— Anonymous

Camp was really fun!

— Anonymous
SECURE YOUR SPOT – CAMPS SELL OUT!
Last year over 650 Sports Camps sold out, leaving 7,000+ campers on the waitlist. Due to high demand, early registration for our first-come-first-serve camps is strongly recommended.
Camp Dates & Prices
Programs: Adult
Age Group: 18 - 0
Gender: Co-Ed
* Pricing is subject to change based on availability. Enroll today to secure current rates.