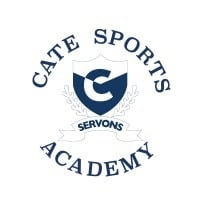 Nike Volleyball Sports Academy at The Cate School
Nike Volleyball Sports Academy at The Cate School
8

Reviews
Average Rating
Stars
Improve your game and have serious fun
at Nike Volleyball Camps
Girls and boys are encouraged to join our overnight volleyball camp in Southern California at The Cate School. Athletes, ages 11-17 can anticipate working on specific skills and positions with daily scrimmages and games on the beautiful campus in Carpinteria.

This summer volleyball camp is designed for players of all abilities and led by former volleyball coach Columbia University volleyball coach, Faimie Kingsley, and her elite coaching staff. Join us this summer 2024 to take your skills to the next level and prepare for the upcoming season!

Highlights Include
Excellent residential, dining and training facilities
1:10 staff to camper ratio
Morning, afternoon, and evening training sessions
Strength and Conditioning options to add on!
Daily Swimming
Nike Volleyball Camps T-shirt and prizes! (multi-day camps only)
Camp Coaches
Camp Director

Meaghan Wheeler

Meaghan Wheeler, a professional beach volleyball player, has 10+ years of coaching experience in indoor and beach volleyball.

View Meaghan's Bio

⟩

Camp Director

Faimie Kingsley

Faimie Kingsley is the former volleyball coach at Columbia University.

View Faimie's Bio

⟩

Additional Coaches

Camp Staff

Our Camp Director will be assisted by a talented staff which may include their assistant coach(es), current and former collegiate players, and other college and club coaches.
Camp Details
SECURE YOUR SPOT!
Please Note: All camps SOLD OUT in 2023. You can expect high demand for these first-come-first-serve camper spots, so please be sure to register early.

2024 OVERVIEW
Session I: June 24-28 (girls only)
Session II: July 8-12
Session III: July 15-19
Session IV: July 22-26
Session V: July 29-August 2
Age Group: 11-17
Gender: Girls & Boys
Camp Types: Extended Day (commuter) & Overnight
Overnight Camper Check-in: 8:45am-9:45am on Monday.
Day Camper Check-in: 9:30-10:00am on Monday.
All Campers Check-out: 11:30am-12:00pm on Friday.
Day Camp(Commuter) Schedule: Monday: 10:00am-5:00pm, Tuesday-Thursday: 9:00am-5:00pm, Friday: 9:00am-12:00pm
Meals: All meals are provided for Overnight campers. Lunch is provided for all Extended Day (commuter) campers.
Program: The All Skills program is geared towards players of all abilities. Campers will work on mastering the proper fundamentals for all positions through a mix of drills, games, and competitive play. Upon arrival, all participants are evaluated by the staff and placed into groups based on age and ability level.
Location/Facilities: Camp, housing, and meals will take place at Cate School, with training sessions on indoor courts and grass courts.
Campers are encouraged to attend multiple sessions to maximize their skill development!
Please note: Camp schedules and details may be subject to change.

CELL PHONE POLICY
We do not permit cell phones, iPads, laptops, video games, etc. at the Cate Sports Academy. We believe Camp provides participants a unique opportunity to make friends with other kids from all over the world. By eliminating electronic consumption during camp, campers are able to focus on the program and create relationships and memories that will last a lifetime! The Camp Phone # will be given out to all parents should they need to contact their child.

STRENGTH & CONDITIONING ADD-ON (OPTIONAL)
Cate Sports Academy offers an exciting opportunity for athletes looking to enhance their camp experience. Participating campers will be woken up a little earlier than their peers and will have a 90-minute strength and conditioning session on Tuesday - Friday with our EXOS style training. This program was implemented with the Cate School athletes over the past few years and not only have they seen increased performance, but it has also drastically reduced the number of injuries during the season across all sports. EXOS Style Strength and Conditioning can be added on for an additional fee during registration.
2024 HOUSING
The information below is subject to change each year.

Dorm: Cate School
Number of Campers Per Room: 2 per room
Roommates: Rooms are assigned by age & roommate requests. Roommate requests must be mutual and received no later than 14 days before the start of camp. If you don't have a roommate request, you will be placed in a room with someone near your age. It will be a great opportunity to meet someone new!
Bathrooms: Shared
Air Conditioning: No. Campers are welcome to bring fans.
Linens: Linens are not included. Campers must bring their own linens: sheets and blanket or sleeping bag, pillow, pillowcase, and towel. Beds are Twin Extra Long, regular twin sheets will not fit.
To avoid packing additional items, you may ship your camper's linens directly to Cate School:

Cate Sports Academy
Attn: [Your camper's full name AND sport]
1960 Cate Mesa Rd.
Carpinteria, CA 93013
Please note: Mail may take an additional day or two to reach us at campus. This includes Overnight Shipping and Amazon. Please be sure to ship the items accordingly.
TRAVEL
Transportation is not provided. If you are flying to Southern California, we suggest flying to Santa Barbara airport (SBA). SBA is a 30-minute drive from Cate School. All arrangements for pick up and drop off from the airport will need to be made ahead of time and must align with check-in and check-out times for camp. Campers will not be supervised prior to or after camp hours.
WHAT'S INCLUDED IN THE FEE?
Instruction: Morning, afternoon, and evening training sessions

Overnight campers: Dormitory housing on campus and all meals are provided.
Day campers: Lunch is provided.
Supervision: Staff members reside in campers' quarters and participate in all activities
Camp T-shirt & Prizes: Campers at multi-day camps will receive a Nike Volleyball Camps t-shirt and prizes. *1-day clinics excluded.
Volleyballs: Volleyballs are provided for instruction during camp. Campers may purchase a Camp Volleyball at the time of registration, which will be given out on the last day of camp. Fun tip: Have your camp friends sign your ball before you leave!
INSTRUCTION, EQUIPMENT & FACILITY
Ratio: 1:10 staff-to-camper ratio
Groupings: Campers are grouped by ability, age, and experience.
Equipment Needed: Players should supply their own kneepads and have at least one pair of well-broken-in volleyball (court) shoes. Campers do not need to bring their own balls.
Facility: Indoor courts, Grass courts
Medical Protocol: Most camps have an athletic trainer on-site to help with illness or injury. In case of an emergency, campers will be transported to the nearest hospital.
PREPARE FOR CAMP: COMPLETE YOUR PRE-CAMP CHECKLIST

To view your customer account, complete your mandatory forms, pay balance dues, and review important camp information, visit Pre-Camp Checklist. All necessary camp information is on this page. If there are any imperative changes prior to camp start, registered campers will be notified via email and this webpage will be updated!

CHECKLIST OF THINGS TO BRING
Below is a suggested list of clothes, equipment, and personal items. US Sports Camps is NOT responsible for lost or stolen articles or money.
ALL CAMPERS (OVERNIGHT & COMMUTERS):
Athletic training clothes (t-shirts, shorts)
Indoor volleyball shoes, well broken-in
Outdoor athletic shoes
Knee pads
Water bottle
Sunscreen
Snacks
Small gym bag/backpack
Packed lunch (if required for commuters)
Spending money
COVID PPE (as required by state/local guidelines)
Signed Health & Release forms and waivers (forms completed online do not need to be printed and turned in at camp)
OVERNIGHT CAMPERS ONLY:
Athletic clothing mentioned above (1-2 pairs/day)
Comfortable off-court clothing (pants/shorts, shirts, sweatshirts, 1 pair/day)
Undergarments (1-2 pair/day)
Pajamas
Bathrobe
Flip flops
Laundry bag
Toiletries (shampoo, conditioner, bodywash, facewash, hairbrush, toothbrush, toothpaste, deodorant, etc.)
Personal items & medications
Eye mask, ear plugs (optional)
Washcloth and bath towel
Alarm clock
Fan (optional)
Bed sheets (if linens not provided)
Comforter or sleeping bag (if linens not provided)
Pillow and pillowcase (if linens not provided)
TRANSPORTATION
Transportation is not provided. Campers are responsible for getting to and from camp on their own. There is no supervision before or after camp hours so please make arrangements to pick up your child on time.

COMPANY POLICIES
For information regarding our cancellation policy and all other company policies, please visit USSC Policies.
NIKE VOLLEYBALL CAMP FAQ
For general questions about our volleyball camps please see our FAQ page.

TEAM DISCOUNT
If you have a group of eight or more campers registering for the same camp, each camper is eligible for a discount. Please have someone contact the US Sports Camps office at 1-800-645-3226 with the names of each camper in the group and we will create a unique discount code for your group. Campers may then register individually through the website at their convenience and apply the offer code during check out. *Discount amount varies by program. Please call for details.

Camps are open to any and all entrants, limited only by number, age, grade level and/or gender.
Show Less

See More

Camp Details
.
Sample Daily Schedule
7:00-8:30am

Strength and Condition Training (additional service, not included in camp tuition)

8:00-8:45am

Breakfast

8:45-9:00am

Day campers arrive

9:00-9:30am

Roll call/Warm up

9:30-12:30pm

Training session #1

12:30-1:30pm

Lunch and rest

1:30-4:00pm

Training session #2

4:00-5:00pm

Swimming

5:00-5:30pm

Day campers check-out

5:30-6:30pm

Dinner

6:30-7:00pm

Free Time

7:00-9:00pm

Evening activities

10:00pm

Lights out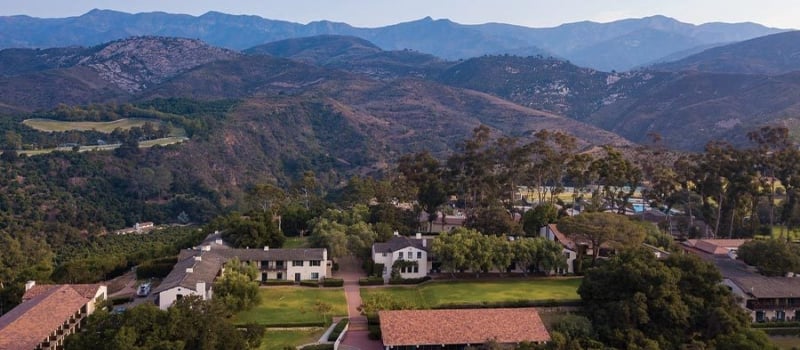 This top Southern California volleyball camp is held at the Cate School, located in beautiful Carpinteria, just south of Santa Barbara.
Camp Questions & Answers
How do you handle kids who are homesick?
We understand that homesickness is normal for kids, especially for young children and those new to sleepover programs. We educate and train our staff on how to manage homesickness. Homesickness is most common in the first few days of the week. During this time, our coaches, athletic trainers and counselors monitor all participants closely. We believe in open and honest communication with parents if your child is homesick. We will call you, discuss the situation, and create an action plan.
Are cell phones allowed at camp?
We do not permit cell phones, iPads, laptops, video games, etc. at the Cate Sports Academy. We believe Camp provides participants a unique opportunity to make friends with other kids from all over the world. By eliminating electronic consumption during camp, campers are able to focus on the program and create relationships and memories that will last a lifetime! The Camp Phone # will be given out to all parents should they need to contact their child.
Can I sign up for more than 1 session/program?
Absolutely! Campers are encouraged to attend multiple sessions. Each program delivers something unique to help players excel in all areas of the game. Many campers will attend more than one session to further refine their skills, compete against new players, or choose a session with a different program focus.
Show Less

See More

Questions & Answers
Camp Reviews
Overall Average Rating
Stars
June 30, 2023: Having Cordelia excitedly tell me about her day as soon as she got home. Being able to watch the girls play games on the last day. The coaches were so friendly and outgoing.

— Anonymous

July 2, 2023: My daughter was all smiles and said she would do this camp again. Also, she was good without having her phone!!

— Anonymous

July 16, 2022: My son says EVERYTHING was AWESOME - the Coaches, the kids from all over, the training - All of it!

— Anonymous
Show Less

See more

Reviews
July 24, 2022: Coaching was great, planned activities and loved that no phones allowed!

— Anonymous

July 31, 2023: My daughter had a ton of fun with her friends and loved the experience

— Anonymous

July 25, 2022: The connection with other kids and the location was beautiful.

— Anonymous

July 19, 2023: Friendliness of staff, organized and safe

— Anonymous

My son had such an great time

— Anonymous
SECURE YOUR SPOT – CAMPS SELL OUT!
Last year over 650 Sports Camps sold out, leaving 7,000+ campers on the waitlist. Due to high demand, early registration for our first-come-first-serve camps is strongly recommended.