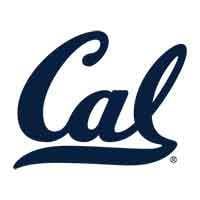 Cal Boys Soccer Camp
Cal Boys Soccer Camp
31

Reviews
Average Rating
Stars
Improve Your Skills And Have Fun at Cal Soccer Camp
Train like a Cal Bear at Cal Soccer Camps & Academies in Berkeley, CA this summer! 2023 Pac-12 Coach of the Year Leonard Griffin and his staff believe in providing the opportunity for players to reach their greatest potential by challenging them technically and tactically, in a fun and encouraging environment. The California Soccer Academy & Camps' curriculum has been developed to offer modern and successful training methods used throughout the United States and Europe.
All Cal Sports Camps are open to any and all entrants. For your safety and benefit, we recommend you choose a camp that fits your level of development. All events are subject to change based on NCAA and Covid-19 restrictions. Due to high demand and limited capacity, prices are subject to increase as the camp exceeds 25%/50%/75% capacity.
Highlights Include
Position-specific training
Unique & structured curriculum
Low camper to coach ratio
Cal Soccer Camp T-shirt & camp prizes
Elite technical training & game knowledge development
Camp Coaches
Head Coach - Cal Men's Soccer

Leonard Griffin

Leonard Griffin, a former California men's soccer assistant with more than a decade of collegiate coaching experience, was named the head coach of the Cal men's soccer program of March 31, 2022.

View Leonard's Bio

⟩

Assistant Coach

Jacob Wilson

Jacob Wilson returned to his alma mater when he joined the Cal men's soccer coaching staff in 2016 as an assistant coach under former Cal head coach Kevin Grimes - who mentored Wilson when the latter was a Golden Bears player.

View Jacob Wilson's Bio

⟩

Coach

Henry Foulk

Henry Foulk, a nationally regarded goalkeeper at California from 1981-83, returns to his alma mater for a 19th season as the goalkeeper coach.

View Henry Foulk's Bio

⟩
Camp Details
SECURE YOUR SPOT!
Due to local and state regulations, we anticipate having to reduce our enrollment numbers significantly this year. You can expect a high demand on these first-come-first-serve camper spots, so please be sure to register early.
YOUTH DAY CAMPS:
Dates:

February 24-25, 2024 (Sat-Sun)

Ages: 6-13
Gender: Boys
Options: Full Day 9am-4pm. & Half Day 9am-12pm
Fields:
General field info including directions and parking can be found here: https://recsports.berkeley.edu...
*Last day ends at 12pm

PREMIER ID ACADEMY:
Dates:

2024 Dates Coming Soon. Join Priority List!

Premier ID Academy Ages: 14-18
Gender: Boys
Hours: 9am-3:30pm: Campers will have a break in between the two sessions. there will be supervision during the break

Session 1 will be 9:00am - 11:30am
Session 2 will be 1:00pm - 3:30pm

Fields: July 17-19: Goldman Field - Edwards Stadium
WINTER ID CLINICS:
Please note that all Cal Sports Camps are subject to change or cancellation as a result of NCAA and Covid-19 related restrictions.
Our goal at these academies is the same as it has been for the past ten years and is designed for advanced-level individual players and teams! We offer a rigorous training regimen designed to identify, evaluate, and prepare players seeking to compete at the elite level in a fun and enjoyable atmosphere. Technical development with the ball is a major focus of the camp to ensure all of our players leave at the end of the week as more refined and developed players. Specific Goalkeeper Training is offered to all interested players.

PREPARE FOR CAMP: COMPLETE YOUR PRE-CAMP CHECKLIST
To view your customer account, complete your mandatory forms, pay balance dues, and review important camp information, visit Pre-Camp Checklist.
All necessary camp information is on this page. If there are any imperative changes prior to camp start, registered campers will be notified via email and this webpage will be updated!
WHAT'S INCLUDED IN THE FEE?
Instruction: Training from the Cal Soccer coaching staff
Day campers: Lunch is NOT provided
Supervision: Staff members are strategically placed throughout the camp to provide optimal supervision and participate in all activities
Camp T-shirt & Prizes: All campers receive a Nike Soccer Camps t-shirt and prizes
INSTRUCTION, EQUIPMENT, & FACILITY
Ratio: Low camper to coach ratio
Groupings: Campers are grouped by age, ability, and experience
Equipment Needed: All campers must bring soccer ball, cleats, shin guards, athletic shoes, and a water bottle.
Facility: Either/or Maxwell Family Field, Whitter & Underhill.
Medical Protocol: Most camps have an athletic trainer on-site to help with illness or injury. In case of an emergency, campers will be transported to the nearest hospital
Coaches That Attended in Past
In addition to the Cal Men's Soccer Staff
Boston College - DI
Cal State Fullerton - DI
San Francisco State - DII
USF - DI
Missouri State - DI
Humboldt State University - DII
Pomona-Pitzer College - DIII
Whitman College - DIII
Occidental College - DIII
Harvard University - DI
University of Pacific - DI
UC Davis- DI
Cal State East Bay - DII
Cal State Monterey Bay - DII
Washington University - DIII
Whitworth University - DIII
Dominican University - DIII
*Coaches from these universities are scheduled to attend at least one session.
SOCCER BALLS
Please bring a ball, if you don't have a ball one will be provided.
TRANSPORTATION
Transportation is not provided. Campers are responsible for getting to and from camp on their own. There is no supervision before or after camp hours so please make arrangements to pick up your child on time.
MEDICAL PROTOCOL
Most camps have an athletic trainer on-site to help with illness or injury. In case of an emergency, campers will be transported to the nearest hospital.
COMPANY POLICIES
For information regarding our cancellation policy and all other company policies, please visit USSC Policies.
NIKE SOCCER CAMP FAQ
For general questions about our soccer camps please see our FAQ page.
***Camps are open to any and all entrants. Enrollment in our camps is limited only by age, gender, and capacity restrictions as specified by each camp.

WANT MORE DETAILS?
Click the orange button below to view program descriptions, schedules, housing, and more.
Show Less

See More

Camp Details
.
Sample Daily Schedule
For Premier ID and Junior ID Academy

8:30am

9am-11am

Training

11:30pm

Lunch

12:30pm

Rest

1:30pm

Depart for training with coaches

2:00pm-3:30pm

Training

4:00pm

Campers Departure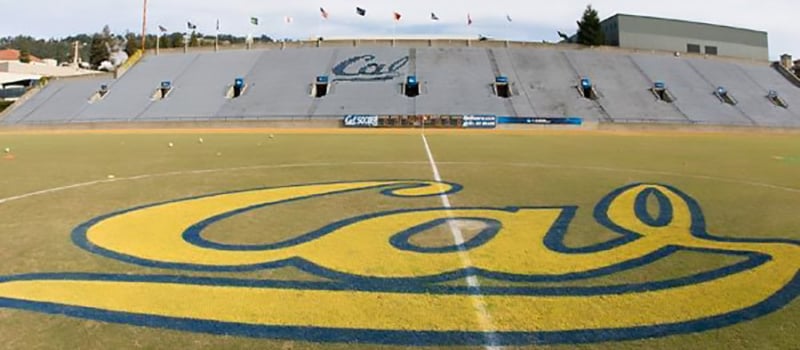 The University of California was chartered in 1868 and its flagship was established at Berkeley, on San Francisco Bay. Today the world's premier public university, UC Berkeley occupies a 1,232 acre campus with a beautiful 178-acre central core.
Boys attending the Premier ID and Junior ID Academy play on newly renovated Memorial Stadium and on Witter Field, nestled in Strawberry Canyon. Full Day and Half Day Session I campers train at Memorial Stadium. Full Day and Half Day Session II camper train at Maxwell Field.

Camp Reviews
Overall Average Rating
Stars
June 30, 2023: My son stuck with it and enjoyed the game on the last day.

— Anonymous

June 8, 2023: Talking with coaches

— Anonymous

July 4, 2023: Seeing my sons confidence

— Anonymous
Show Less

See more

Reviews
June 30, 2023: the focus on technical skills

— Anonymous

June 13, 2023: learning how to do the marodona

— Anonymous

June 8, 2023: level of support and knowledge

— Anonymous

July 1, 2023: Allen, the coach from Guatemala

— Anonymous

June 29, 2023: Interacting with the Cal coaches

— Anonymous

June 12, 2023: play with players from the different clubs

— Anonymous

July 1, 2023: The scrimmages were really fun for my child.

— Anonymous

June 29, 2023: Playing with other players I haven't met before

— Anonymous

July 22, 2023: Kids had good things to say when they came home

— Anonymous

July 3, 2023: Staff was very friendly and receptive to my son.

— Anonymous

July 1, 2023: The Cal players and young coaches whom my son loved

— Anonymous

July 1, 2023: Luke loved the themes: dye hair, face paint, etc

— Anonymous

July 4, 2023: games, team work, chemistry, penalties and world cup

— Anonymous

July 25, 2022: Showing your best skills to scouts from different states of the country.

— Anonymous

June 10, 2023: Kids had a really fun time. The daily character trait focus was amazing.

— Anonymous

July 8, 2023: The first day he came home and said "I loved it!". - this was true the entire week

— Anonymous

June 10, 2023: My child really connected with his coaches. They inspired him to keep playing soccer.

— Anonymous

June 25, 2022: My boys meeting other peers in competing clubs. My boys excited to return all week for more.

— Anonymous

July 14, 2023: The coaching staff was fantastic and very knowledgeable. Each day, the coaches were buzzing at camp!

— Anonymous

July 23, 2023: Attentive coaching. My son came away feeling recognized by all the coaches, even ones who he did not play for.

— Anonymous

June 25, 2022: My son really enjoyed this camp. He always talked about the scrimmages, the joke game and capture the flag.

— Anonymous

June 10, 2023: My son Michael really enjoyed the camp and was able to try different positions, and play 11 side games on the last day.

— Anonymous

June 13, 2022: My 13 year old son flying solo and making new friends, engaged coaches, and expanding his world view beyond middle school and local club.

— Anonymous

June 11, 2023: My son met new friends, some of which will be going to his new middle school. He also loved the World Cup tournament at the end of camp.

— Anonymous

July 24, 2023: This is Will's third summer doing Cal Soccer Camp and he enjoys working with the coaches and the team. He also enjoys meeting new friends and exchanging experiences.

— Anonymous

July 13, 2023: Being able to meet new people. Realizing that we travel 4 hrs by car and people are willing to book a flight to attend the camp. I noticed that being able to attend the camp was appreciated by our camper.

— Anonymous

July 24, 2022: Will continues to have fun and learn from the coaches. He also continues to make new friends from different clubs and areas of the country. His favorite part of the camps have been working with members of the Men's Soccer team. As a parent of someone who is just getting started, it's really wonderful to know that these young men remember their journey as well. Thank you!

— Anonymous

I would highly recommend the camp

— Anonymous
SECURE YOUR SPOT – CAMPS SELL OUT!
Last year over 650 Sports Camps sold out, leaving 7,000+ campers on the waitlist. Due to high demand, early registration for our first-come-first-serve camps is strongly recommended.
Camp Dates & Prices
This program has concluded for the season.
Please Join our Priority List to be notified when this program is available for registration.