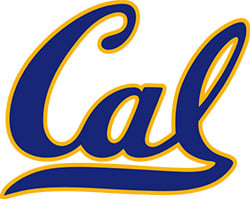 Cal Boys Soccer Winter Clinics
Cal Boys Soccer Winter Clinics
35

Reviews
Average Rating
Stars
Improve Your Skills And Have Fun
at Cal Soccer Camp
The UC Berkeley Winter Camps provide an excellent opportunity showcase your skills in a competitive environment! Our Cal Soccer coaching staff lead sessions that we would run for our current players and team.
The Cal Winter Camps are two-day sessions, directed by Cal Men's Head Soccer Coach and 2023 Pac-12 coach of the year, Leonard Griffin, with coaching by Cal alum and players to make this a training experience not to be missed! The Cal Men's Soccer Staff are joined by local collegiate coaches providing maximum exposure for high school players!
All Cal Sports Camps are open to any and all entrants. For your safety and benefit, we recommend you choose a camp that fits your level of development. All events are subject to change based on NCAA and Covid-19 restrictions. Due to high demand and limited capacity, prices are subject to increase as the camp exceeds 25%/50%/75% capacity.

Highlights Include
Individualized training
Practice on the Cal facilities
Great off-season skill development
Camp Coaches
Head Coach - Cal Men's Soccer

Leonard Griffin

Leonard Griffin, a former California men's soccer assistant with more than a decade of collegiate coaching experience, was named the head coach of the Cal men's soccer program of March 31, 2022.

View Leonard's Bio

⟩

Assistant Coach

Jacob Wilson

Jacob Wilson returned to his alma mater when he joined the Cal men's soccer coaching staff in 2016 as an assistant coach under former Cal head coach Kevin Grimes - who mentored Wilson when the latter was a Golden Bears player.

View Jacob Wilson's Bio

⟩

Volunteer Assistant Coach

Ben Simon
Camp Details
Go through the Golden Bear soccer workout in front of Cal coaches. We put college soccer hopefuls through the same rigorous workouts that our players go through.
SECURE YOUR SPOT!
You can expect a high demand on these first-come-first-serve camper spots, so please be sure to register early.

WINTER COLLEGE ID CAMP INFO:
Dates: February 24-25, 2024 (Sat-Sun)
Ages: 14-19
Gender: Boys
Hours:

Saturday 9am-11am & 1pm-3pm
Sunday: 9am-11am*
Lunch 11am-1pm

Meals: Lunch is not provided
Location:

February 24 TBD
February 25 TBD
*The final day ends at 11am
Cal Winter College ID Camp
Cal coaching staff lead training sessions in Memorial Stadium or auxiliary fields. Physically, technically, tactically, and emotionally demanding training sessions. Training in the Cal Soccer environment with the our coaching staff will give players an insight into what we look for in a player and how we develop our athletes here. We believe that our philosophy, how we train, and our demanding environment set us apart from other programs in college soccer. Our training sessions are full of enjoyment, learning, and competition that will have the players wanting more afterwards. There is nothing greater than the enjoyment and passion for the game.
We will have a Q and A for the players regarding college soccer, the expectations, recruiting process, etc. Bring your questions!

If canceled we will move to a date in the near future.

INSTRUCTION, EQUIPMENT, & FACILITY
Ratio: Low camper-to-coach ratio
Groupings: Campers are grouped by age, ability, and experience
Equipment Needed: All campers must bring soccer cleats, shin guards, athletic shoes, and a water bottle. A further list of 'recommended items' will be in the Information Packet.
Facility: TBD
Medical Protocol: Most camps have an athletic trainer on-site to help with illness or injury. In case of an emergency, campers will be transported to the nearest hospital
INFORMATION PACKET
A detailed camper information packet containing check-in location, health/release forms, emergency contact info, and a list of things to bring will be emailed to all registered campers. Our health and release forms do NOT require a doctor's signature and they will be completed online before camp.
PEACE OF MIND POLICY
At US Sports Camps, we hope you will not have to cancel your enrollment in camp. If you do though, there are options. For details on our Cancellation Policy, including cancellations of camp by US Sports Camps, please visit: www.ussportscamps.com/peace-of-mind-policy
***Camps are open to any and all entrants. Enrollment in our camps is limited only by age, gender, and capacity restrictions as specified by each camp.

WANT MORE DETAILS?
Click the orange button below to view program descriptions, schedules, housing, and more.
Show Less

See More

Camp Details
.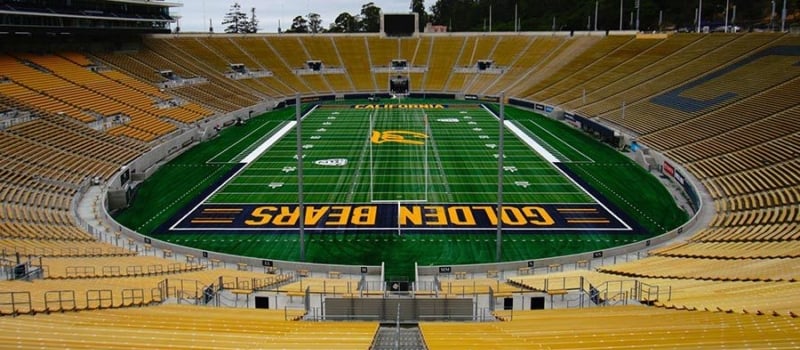 The University of California was chartered in 1868 and its flagship was established at Berkeley, on the San Francisco Bay. Today the world's premier public university, UC Berkeley occupies a 1,232 acre campus with a beautiful 178-acre central core.
Camp Reviews
Overall Average Rating
Stars
April 24, 2023: Girls getting exposure to Id camps - 2009s

— Anonymous

June 29, 2023: My son had a lot of fun playing games and meeting other players.

— Anonymous

June 17, 2022: Meeting experienced athletes and being able to learn from them

— Anonymous
Show Less

See more

Reviews
June 14, 2023: Specific coaching provided and the numbers (of kids) weren't too large.

— Anonymous

January 16, 2023: The urgency of the players and the positive (feedback) the coach gave (the players).

— Anonymous

June 29, 2023: Playing in front of coaches and receiving feedback.

— Anonymous

August 7, 2023: The interaction between the players and the coaches.

— Anonymous

May 1, 2023: Getting coached by Cal caoches was huge to me.

— Anonymous

July 13, 2023: Talking to new people and being challenged.

— Anonymous

June 8, 2023: Being able to display Nate's skills to the coaches at the ID camp.

— Anonymous

June 14, 2023: Players interacting with Cal coaches.

— Anonymous

June 14, 2023: Lots of good soccer and field time.

— Anonymous

June 15, 2023: Working with the actual coaches.

— Anonymous

July 14, 2023: Skill work and scoring goals.

— Anonymous

April 24, 2023: Beneficial activities

— Anonymous

June 29, 2023: Learning new skills

— Anonymous

June 29, 2023: Playing 11v11 games

— Anonymous

July 20, 2023: Added experience.

— Anonymous

June 14, 2023: Learning from the coaches and playing soccer at a high level. I also loved the Performance Center tour.

— Anonymous

August 15, 2022: The positive energy at the camp from the beginning was welcomed feeling. We have been traveling all over looking for a good fit for a college experience. Something else I really liked about the camp was watching the team practice and being able to interact with a q & a session. They were so awesome to stick around and offer positive comments (nice ball, great touch, nice save) from the sidelines as us campers scrimmaged. SO COOL!

— Anonymous

August 7, 2023: I loved the competition at the end of the camp with the 10 v 10's. It was a fun way to showcase my skills with a group of girls I didn't know, and try to compete with other teams. It got super competitive, which pushed me and the other players to give it their absolute best.

— Anonymous

August 7, 2023: Nina came home very happy because she knew a few players from other clubs and she also made new friends. Most important she was able to showcase her skill in a competitive environment.

— Anonymous

January 16, 2023: The highlight of this camp is playing in front of the coaches, playing with players from all over the country, meeting new people, and having fun.

— Anonymous

August 7, 2023: I feel like the highlight was being able to work with new people in an environment where were all trying to improve and help eachother out.

— Anonymous

July 22, 2022: The highlight was the mindfulness exercises that the boys could do on their own (shoot the rabbit) and feedback from the coach.

— Anonymous

June 8, 2023: Miles had a wonderful experience, coaches made it fun and informative, and he got a lot of touches on the ball.

— Anonymous

April 24, 2023: Small group feel and letting parents stay to watch. Loved the pace and quality of players in attendance.

— Anonymous

July 15, 2022: The Berkeley players (Nate and Evan) were very friendly and supportive, and the coaches were good.

— Anonymous

July 15, 2022: I liked playing the scrimmages where the winning team stays on because it was very competitive.

— Anonymous

June 27, 2022: small number of players, coaches' willingness to engage, schedule did not beat kids to death

— Anonymous

June 14, 2023: I liked meeting the coaches, seeing the facilities, meeting new people and improving my skills.

— Anonymous

April 24, 2023: The one-to-one feedback from Cori, she said a few things that will really help my game.

— Anonymous

April 24, 2023: Addi enjoyed being challenged round older players. She was the youngest at the clinic.

— Anonymous

February 27, 2023: Being in the college facilities & having the coaches working with you.

— Anonymous

It's his favorite camp by far

— Anonymous
SECURE YOUR SPOT – CAMPS SELL OUT!
Last year over 650 Sports Camps sold out, leaving 7,000+ campers on the waitlist. Due to high demand, early registration for our first-come-first-serve camps is strongly recommended.
Camp Dates & Prices
Programs: Field Player - CAL, Goalkeeper - CAL
Age Group: 14 - 19
Gender: Boys
Saturday: 9am-11am & 1pm-3pm. Sunday: 9am-11am
* Pricing is subject to change based on availability. Enroll today to secure current rates.