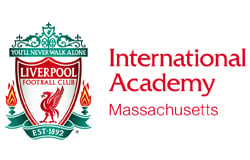 Nike Soccer Camp at Liverpool FC International Academy - Hampton Indoor Arena
Improve your game and have serious fun
at Nike Soccer Camps
Learn how to train and play 'The Liverpool Way' at the Nike Soccer Camp with Liverpool FC International Academy! This camp will be held at RIM Sports Complex in Hampton, NH.
Camp curriculum emphasizes the four LFC Values and Role Models, and highlights a mix of technical and tactical training, small-sided competitions, and fun off-field activities.
Sure to be a highlight, these camps offer a unique opportunity for soccer players aged 7-12, to train with a world-renowned club and to experience firsthand the LFC training philosophy in a FUN and engaging camp setting!
Highlights Include
Learn how to train and play 'The Liverpool Way'
1-month LFC eAcademy trial
Liverpool FC Values: Ambition, Commitment, Dignity and Unity
Emphasis on Liverpool FC Role Models
Elite technical training & game knowledge development
Liverpool FC approved curriculum
Competetive and Fun Scrimmages
Low camper to coach ratio
Campers grouped by age and ability level
Nike Camp T-shirt & Prizes
Camp Coaches
Camp Director

Martyn Hollands

Coach

Liverpool FC IA - Staff Massachusetts
Camp Details
SECURE YOUR SPOT!
You can expect a high demand on these first-come-first-serve camper spots, so please be sure to register early.

WINTER CAMP INFO
Date: December 26-29, 2023 (Tue-Fri)
Gender: Coed
Options: Full and Half-day
Half-Day Hours: 9:00am-12:00pm**
Day Hours: 9:00am-3:00pm
Facility: Hampton Indoor Arena
LFC eAcademy: all campers will receive a month-long trial to Liverpool's eAcademy. See below for more details
**Check-in starts 15 minutes before camp start time
CAMP DETAILS

"Around the world our LFC International Academies provide young players with an opportunity to develop, learning new techniques and skills, all under the guidance of our coaching staff.
We offer something different and something unique by developing players both on and off the pitch, educating them through experiences that will shape their progression into young adults and giving them skills that can be used throughout their lives.
Our overall aims are to bring LFC to our young fans around the world and to demonstrate just how special our football club is.
Wherever you are lucky enough to attend a LFC coaching program we hope you have fun and enjoy learning how to play 'The Liverpool Way'.
-Jurgen Klopp
LFC eAcademy
LFC eAcademy is an award-winning digital product that helps players improve their football skills and stay active by learning to play The Liverpool Way. It is a great opportunity for your players to benefit from the leading academy expertise of one of the world's most successful clubs and has been endorsed by Reds manager Jurgen Klopp. More details: PDF | Video
"eAcademy gives you a unique insight into the skills we value the most at LFC." - Jurgen Klopp
MO SALAH & LEANNE KIERNAN STRIKER CLINIC
Become more dangerous in front of the net. Learn proper basics and advanced techniques to perfect your form. Turn opportunities into goals. Watch: Best of Mo Salah
VVD & NIAMH FAHEY DEFENSIVE CLINIC
VVD is one of the best center backs in the world and Niamh Fahey leads both club and country from the back. Both of their positioning and timing are unmatched. Learn how to defend all over the field, a skill often undervalued. Watch: Best of Virgil Van Dijk
LUIZ DIAZ AND MELISSA LAWLEY WINGER CLINIC
Wingers are known for their speed and crossing skills. This clinic will enhance those characteristics and boost your dribbling and crossing capability. Watch: Best of Luiz Diaz
TRENT & MISSY BO KEARNS PASSING CLINIC
With precise passing ability, Trent & Missy encompass the phrase "team player." Learn to enhance your passing game and refine your technique and on-field performance with this passing clinic. Watch: Best of Trent Alexander Arnold

WHAT'S INCLUDED IN THE FEE?
Instruction: Training from the Liverpool FC International Academy coaching staff
Meals: Lunch is NOT provided
Supervision: Staff members are strategically placed throughout to provide optimal supervision
Camp T-shirt: All campers receive a Nike Soccer Camps T-shirt
INSTRUCTION, EQUIPMENT, & FACILITY
Ratio: Low camper-to-coach ratio
Groupings: Campers are grouped by age, ability, and experience
Equipment Needed: All campers must bring soccer cleats, shin guards, athletic shoes, and a water bottle. A further list of 'recommended items will be in the Information Packet.
Facility: Hampton Indoor Arena
Medical Protocol: Most camps have an athletic trainer on-site to help with illness or injury. In case of an emergency, campers will be transported to the nearest hospital
SOCCER BALLS
Nike Soccer Camp Balls can be purchased during registration. Players can choose between a size 4 or size 5 ball, which will be passed out on the first day of camp. Please note that it is not required to bring a soccer ball to camp as they are provided by the staff for camp instruction.
TEAM DISCOUNT
If you have a group of 4 or more campers registering for the same camp, each camper is eligible for a $25 discount. If you have a group of 8 or more campers registering for the same camp, each camper is eligible for a $30 discount. please fill out the Team Discount - Soccer form with the name of your group and the names of each camper enrolling in the camp and we will create a unique discount code for your group.
PEACE OF MIND POLICY
At US Sports Camps, we hope you will not have to cancel your enrollment in camp. If you do though, there are options. For details on our Cancellation Policy, including cancellations of camp by US Sports Camps, please visit: www.ussportscamps.com/peace-of-mind-policy
NIKE SOCCER CAMP FAQ
For general questions about our soccer camps please see our FAQ page.
***Camps are open to any and all entrants. Enrollment in our camps is limited only by age, gender, and capacity restrictions as specified by each camp.

WANT MORE DETAILS?
Click the orange button below to view program descriptions, schedules,
Show Less

See More

Camp Details
Sample Daily Schedule
9:00-12pm

Training on turf field

12pm-1pm

Lunch

1pm-3pm

Training on futsal court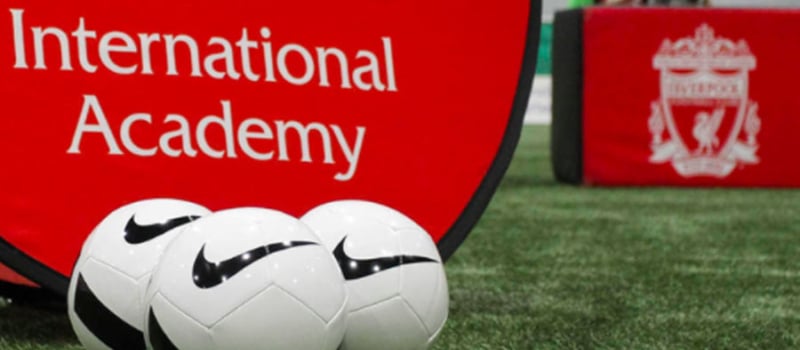 Hampton Indoor Arena: 311 Winnacunnet Rd, Building A
SECURE YOUR SPOT – CAMPS SELL OUT!
Last year over 650 Sports Camps sold out, leaving 7,000+ campers on the waitlist. Due to high demand, early registration for our first-come-first-serve camps is strongly recommended.
Camp Dates & Prices
* Pricing is subject to change based on availability. Enroll today to secure current rates.