Softball Tip
Presented by Annie Van Wetzinga, Camp Director
Softball Pitching: 3 Ways to Succeed in the Circle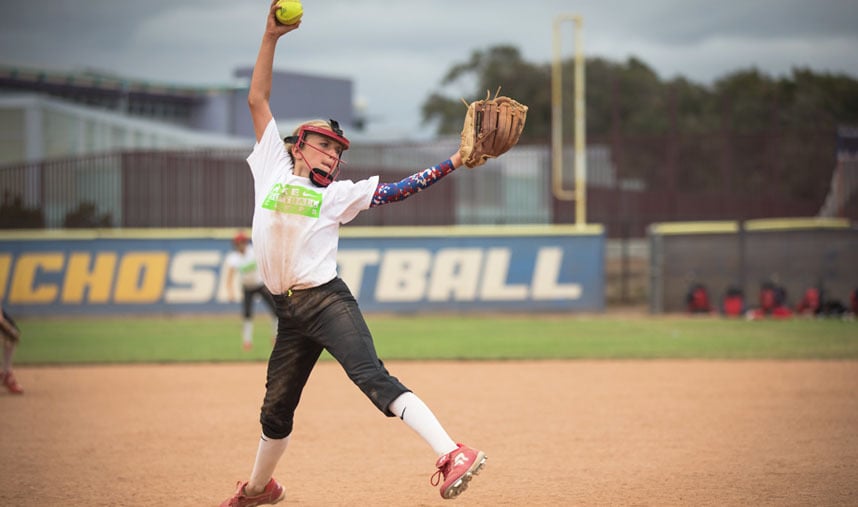 Softball games are won by scoring runs and keeping your opponent from scoring runs. Having talented pitchers on your team will raise your chances of being successful. What makes a good pitcher? Well, having a strong arm is a good place to start, but there is more to it. Nike Softball Camp director, Annie Van Wetzinga shares three mental tips that can help your team get off the field and into the batter's box.
Have a swagger or confident presence on the mound: Believe in your preparation for each time you take the mound. Positive self-talk and strong body language are powerful tools that can help with this.
Commit to every pitch: Be prepared to bring it each pitch. Softball games can change very quickly and a good hitting team will make you pay if you lose focus for just one pitch.
Battle for your team: Pitchers are natural leaders on the field. Teammates will feed off the pitcher's energy. Show your teammates you care, and they will back you up no matter what.
One last aspect to strongly consider is to have fun. Practicing these tips will help you become a better pitcher. Check out Nike Softball Camps near you to improve your game and make new friends!
Share This