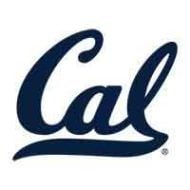 CAL Hammer Throw Clinic
Improve Your Skills at Cal Hammer Throw Clinic
Spend the day learning from some of the best hammer throwers in the United States and North America!
Join Cal Coach Mohamad Saatara at the Historic Edwards Stadium for a Cal Hammer Throw Clinic! This one-day clinic is held from 9:00am - 6:00pm and is open to athletes of all ages and talent levels.

All Cal Sports Camps are open to any and all entrants. For your safety and benefit, we recommend you choose a camp that fits your level of development. All events are subject to change based on NCAA and Covid-19 restrictions. Due to high demand and limited capacity, prices are subject to increase as camp exceeds 25%/50%/75% capacity.
Highlights Include
Athletes must bring their own hammers, gloves, and throwing shoes.
No implements or other equipment will be provided.
Camp is open to all ages and talent levels.
Lunch is not provided.
Water & Sports Drinks will be available.
Includes Camp T-shirt.
Camp Coaches
Camp Director

MOHAMAD SAATARA

Mohamad Saatara enters his tenth season with the California track & field team in 2021-22. Since Saatara joined the Bears, his student-athletes have notched 28 (14 men, 14 women) appearances on the school's all-time outdoor top-10 list and 23 (15 men, eight women) on the all-time indoor top-10 list. He has also coached 14 USTFCCCA All-American performances in his eight years with the Bears, as well as five Honorable Mention All-American performances. To date, Saatara's throwers have reached four standing school records: McKay Johnson's (2020, indoor shot put), Chimoa Amaechi's (2014, weight throw), Chrissy Glasmann's (2019, javelin) and Camryn Rogers' (2021, hammer throw); he has also coached athletes to four separate Cal freshmen records. So far, Saatara's athletes have produced 17 NCAA Championship-qualifying performances and two National Championships (Rogers, 2019 and 2021 hammer throw), as well as one all-time NCAA record (Rogers, 2021 hammer throw).

View MOHAMAD's Bio

⟩

Clinician

RUDY WINKLER

Olympian Rudy Winkler is the US Record Holder, as well as being an NCAA, US, and US Olympic Trials Champion.

CLINICIAN

CAMRYN ROGERS

Camryn Rogers (Cal) is the NCAA Champion and Record Holder in the Hammer Throw, along with representing Canada at the Tokyo Olympic Games, and winning Gold at the U20 World Championships.

Clinician

ALEX YOUNG

Alex Young is a US and NCAA Champion in the Hammer Throw, as well as representing the US at the Tokyo Olympic Games.
Camp Details
2022 DATE ANNOUNCED: SUNDAY MARCH 6
The Cal Track & Field Hammer Throws Clinic will be held on March 6, 2022, and is open to all ages and talent levels. Coach Saatara and his expert clinicians look forward to helping throwers improve for the upcoming season and beyond.
Show Less

See More

Camp Details
Clinic Details
Date: Sunday, March 6, 2022
Check-in: 9:00am at Edwards Stadium
Check-out: 6:00pm
Lunch Break - 12:00pm to 1:30pm
Lunch is not provided
Restaurants & Food Service available within walking distance of Edwards Stadium
No implements or other equipment will be provided
Please bring your own hammers, gloves, and throwing shoes.
Sample Daily Schedule
9:00 am

Check-in

9:30am - 10:30am

Introduction & basics to throwing

10:30am - 12:00pm

Learn by doing

12:00pm - 1:30pm

Lunch

1:30pm - 3:00pm

Learn by doing

3:00pm - 3:30pm

Break

3:30pm - 6:00pm

Throws, Q&A

6:00pm

Campers depart
EDWARDS STADIUM
Historic Edwards Stadium/Goldman Field, which opened in 1932, is home to the California track & field and soccer teams.
Long considered one of the finest track & field facilities in the world, Edwards Stadium has a legacy unmatched in collegiate track & field. Not only has the facility been host to some of the best individual performances in the sport's history, but Edwards Stadium also stands in one of the most beautiful settings in the nation - with panoramic views of the Berkeley Hills and Strawberry Canyon to the east, and San Francisco Bay, the Golden Gate Bridge and the San Francisco skyline to the west.
Over the years, Edwards Stadium has witnessed 12 world records, 26 American records and 24 collegiate records. The first world record set in the stadium was also history's first 15-foot pole vault, by Cornelius "Dutch" Warmerdam in 1940. The last world mark to fall in Berkeley was in 1978, as Washington State's Henry Rono clocked 13:06.4 in the 5,000-meter run. On a cinder surface in 1966 - before a Tartan all-weather surface was added in 1977 - a University of Kansas freshman by the name of Jim Ryun clocked a remarkable 3:51.3 mile.
Named after Col. George C. Edwards, the facility opened in 1932 as the only stadium in the world built for track & field use only. Since that time, Edwards Stadium has hosted eight NCAA and Pac-12 championship meets, a National AAU championship, the All-American Invitational in 1966, and 1971 and '78 USA vs. USSR dual-meets. With a seating capacity of 22,000, Edwards Stadium for years had the distinction of being the largest exclusive track & field facility in the United States.
In 1967, the oval itself was dedicated in the name of Walter Christie, Cal's first track & field coach (1900-32), and in the early 1960s, the "Friends of California Track" raised funds to build the Walter Christie Bench, which stands just outside the running track on the west side of the field.
Beginning with the 1999-20000 school year, the Cal men's and women's soccer teams adopted Edwards Stadium's infield - Goldman Field - as their home venue. The complex opened for soccer prior to the 1999 season, after being converted to a regulation 70-by-115-yards natural grass soccer field.
The improvements for Edwards Stadium were spearheaded by a lead gift of $1.5 million from alumni Richard and Rhoda Goldman. In recognition of their tremendous contribution, the field at the stadium was renamed Goldman Field in honor of Richard's father, Richard Samuel Goldman. In addition, former track athlete David Epstein ('61) made a $250,000 challenge match for other Cal track alumni and friends. Other alumni who have stepped forward with significant support include William Monheit ('33), Frederick Binkley ('43) and Thomas Floers ('48). Below are a list of improvements which have been made.
Following the completion of the renovation project, Edwards Stadium was honored with the 1999-2000 Outstanding Facility Design and Construction award by the U.S. Tennis Court and Track & Field Construction Association.
Most recently, the track received a new all-weather surface prior to the 2013 season.
Camp Dates & Prices
New Camp Dates Coming Soon!
Please join the Priority List to be notified when this program opens for 2023 registrations.