SPIRE Elite Track & Field Camp
SPIRE Elite Track & Field Camp
1

Review
Average Rating
Stars
SERIOUS. FUN.
Put in the work necessary to become ELITE with the SPIRE Academy 3-Week Elite Track & Field Training Camp. Train in one of the largest and most amazing indoor and outdoor track & field facilities in the world. We strive to provide a positive environment where athletes are motivated to reach their peak potential. This 3-week training camp will provide you with the individualized training and skill development needed to gain a competitive edge, helping you achieve your personal best.

You will spend 1-on-1 time with each of our highly experienced SPIRE Track & Field coaches, including:
Kibwé Johnson, Director of Track & Field – Two-time Olympian and throws champion at the highest levels.
Kerron Stewart, Head Coach of Sprints – Two-time Olympic Gold Medalist (2008 and 2012).
Tim Mack, Head Coach of Vertical and Horizontal Jumps – Olympic Gold Medalist (2004)
Highlights Include
Extensive, individual training with SPIRE Track & Field coaching staff.
Performance Training.
Mental Skills.
Day campers will receive lunch only each day.
Boarding campers have all meals included.
SPIRE Camp T-Shirt.
Camp Coaches
Director of Track & Field

Kibwé Johnson

The California native, Kibwé Johnson established himself as one of the nation's best hammer throwers of all time by being ranked first or second for over a decade. In that time, he secured 5 US titles, 4 US runner-up, and numerous US national teams. He retired in 2017 after his last World Championship appearance.

View Kibwé's Bio

⟩

Program Director- Vertical & Horizontal Jumps

Tim Mack

Tim Mack is a Cleveland native. Born and raised in Westlake Ohio. The youngest of 5 children. Tim started his vaulting career at the age of 13 and didn't retire until he was 37 years old. Tim was not recruited out of high school and didn't even have his high school record. But he would persist to pursue the event through college and post-collegiately. Throughout Tim's professional career, he had to design much of his own workouts while training mostly on his own, a rarity in Olympic sports.

View Tim's Bio

⟩

Head Coach of Sprints

Kerron Stewart

Kerron, originally from Jamaica and a world class sprinter, claimed silver in the 100 m and bronze in the 200 m in the 2008 Beijing Games, as well as another silver in the 2012 London Games as a member of the 4 x 100 m relay team. She is an alumnus of Auburn University, where she was named All-American seven times, the 2007 SEC Runner of the Year and USTFCCCA National Runner of the Year. In 2008, she was selected for the Beijing Olympics following a first-place 10.8 100 m and a 21.99 second-place 200 m run at the Jamaican Olympic Trials in Kingston. That same year, Kerron earned her first Golden League victory and would go on to earn four more throughout her career. Kerron's dazzling career also includes three bronze medals and one silver medal at World Athletics Finals, and one Pan-Am Games silver medal.

View Kerron's Bio

⟩
Camp Details
SECURE YOUR SPOT!

You can expect a high demand on these first-come-first-serve camper spots, so please be sure to register early.

SPIRE is committed to developing technically skilled track and field athletes who love to train and live to compete. This is accomplished via an intensive regimen of technical and tactical training, customized competition and long-term athletic performance development. Aside from training with our Track & Field coaches, work with our Performance Training Team to implement a training plan to help you increase your strength, speed, agility, and flexibility.
Take your training one step further with Mental Skills Training, part of this 3-week training camp experience. Our coaches will give you mental tools crucial for handling stress & anxiety, goal setting, visualization, and more.

2024 OVERVIEW
Dates: 2024 Dates Coming Soon. Join Priority List!
Age Group: 13-18 (High School)
Gender: Co-ed
Camp Type: Boarding Plus, Boarding, Day
Meals: All meals are provided to Boarding and Boarding Plus campers. Day campers only receive lunch. Allergies and dietary restrictions can be accommodated.

CAMP SCHEDULE:
Check-in: (All campers) 9:00 AM
Check-out: (Boarding & Boarding Plus Campers) 5:00 PM; July 28, 5:00 PM
Day Camper Schedule: 9:00 AM-5:00 PM daily

Location: TBD
View the campus map here
INSTRUCTION, EQUIPMENT & FACILITY
Ratio: 1:10
Grouped by: age, ability, track & field experience
Equipment needed: Campers should bring at least one pair of broken in running shoes. Event shoes/spikes are optional. Please be sure to properly mark your equipment, so that it can be easily identified.
Facility: SPIRE Academy
PREPARE FOR CAMP: COMPLETE YOUR PRE-CAMP CHECKLIST
To view your customer account, complete your mandatory forms, pay balance dues, and review important camp information, visit Pre-Camp Checklist.
All necessary camp information is on this page. If there are any imperative changes prior to camp start, registered campers will be notified via email and this webpage will be updated!
HOUSING
Dorm: TBD
Campers Per Room: TBD
Roommates: Rooms are assigned by age & roommate requests. Roommate requests must be received no later than 14 days before the start of camp. If you don't have a roommate request, you will be placed in a room with someone near your age. It will be a great opportunity to meet someone new!
Linens: Not provided
Air Conditioning: TBD
Key Deposit: We do not require a room key or meal card deposit. However, if you do not return your key or meal card on the last day of camp, you will be responsible for all replacement charges from the host facility. US Sports Camps will charge the camper credit card on file for all costs due.
Staff members reside in campers' quarters and participate in all activities.
WHAT'S INCLUDED IN THE FEES:
Boarding Plus Campers:

3 meals/day + daily protein shake
Boarding in on-campus dorm
Includes transportation to and from airport
Includes weekend extracurricular activities

Boarding Campers:

3 meals/day
Boarding in on-campus dorm

Day Campers:
EVENTS AVAILABLE
Sprints
Hurdles
Jumps
Throws
CHECKLIST OF THINGS TO BRING:
Below is a suggested list of clothes, equipment and personal items. US Sports Camps is NOT responsible for lost or stolen articles or money.
ALL CAMPERS:
Extra Athletic clothing
1-2 pairs of broken in running shoes/ event spikes
Non-running shoes
Water bottle
Sunblock
Snack/Sport Drink
Small gym bag/backpack
OVERNIGHT CAMPERS ONLY:
Athletic clothing mentioned above
Comfortable non-running clothing
Underwear and socks
Pajamas/sleepwear
Flip flops
Toiletries
Personal items & medications
Washcloth and bath towel
Alarm clock
Swimsuit and towel
Flip-flops
Pen and paper for notes during guest speakers
Cell phone (if you have one)
Fan (optional)
Pillow, pillowcase, bed sheets, comforter or sleeping bag (linens are NOT provided)
Laundry detergent
TRANSPORTATION
Transportation is not provided. Campers are responsible for getting to and from camp on their own. There is no supervision before or after camp hours so please make arrangements to pick up your child on time.
MEDICAL PROTOCOL
Most camps have an athletic trainer on-site to help with illness or injury. In case of an emergency, campers will be transported to the nearest hospital.
COMPANY POLICIES
For information regarding our cancellation policy and all other company policies, please visit USSC Policies.
TRACK & FIELD CAMP FAQ
For general questions about our Track & Field camps please see our FAQ page.

Show Less

See More

Camp Details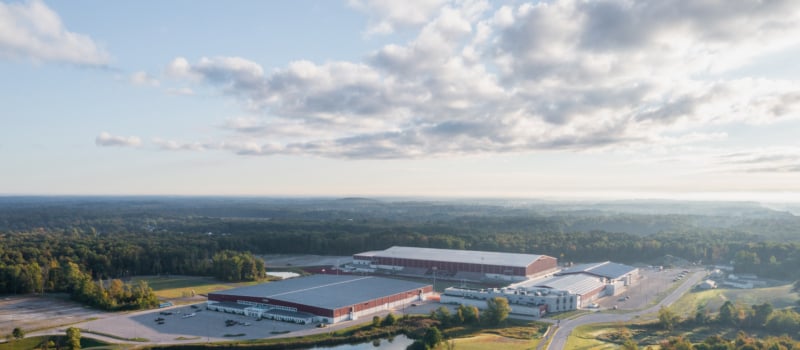 SPIRE is home to one of the largest, most amazing indoor and outdoor track & field complexes in world. Its world class training programs are ideal for the serious athlete seeking an intense training environment to prepare for the next level of competition.
Camp Questions & Answers
Does this camp have medical personnel on staff?
We have a certified athletic training on-site and a doctor on-call at all times in case of a training injury or medical ailment/emergency.
Are the campers supervised throughout the camp?
Yes, campers are supervised by the coaches and staff. All staff members complete criminal and sex offender background checks before working the camp
Can I come to camp alone or do I have to be a member of a team?
We welcome individual campers and teams.
Show Less

See More

Questions & Answers
Does the Health & Release Form need to be signed by a doctor?
Our Health & Release Form does not require a doctor's signature. This form is required to be filled out accurately, signed by the parent (guardian), and submitted online before arrival on the first day of camp.
My child is new to the sport, do you accept athletes who are beginners in the sport?
Camp participants should have an interest and some experience in track & field.
Camp Reviews
Overall Average Rating
Stars
Thank you for being so positive with the campers

— Anonymous
SECURE YOUR SPOT – CAMPS SELL OUT!
Last year over 650 Sports Camps sold out, leaving 7,000+ campers on the waitlist. Due to high demand, early registration for our first-come-first-serve camps is strongly recommended.
Camp Dates & Prices
This program has concluded for the season.
Please Join our Priority List to be notified when this program is available for registration.