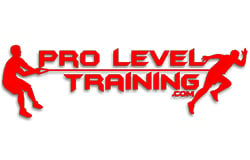 Nike Basketball Camp PEAC Health & Fitness - Intro to Hoops
Nike Basketball Camp PEAC Health & Fitness - Intro to Hoops
5

Reviews
Average Rating
Stars
LEARN THE BASIC FUNDAMENTALS OF THE GAME WHILE HAVING FUN!
Due to scheduling conflicts, we will not be hosting camp at PEAC Heath & Fitness in summer 2021. However, the Pro Level Training staff will be running camps nearby in New Jersey and the surrounding area. Join them this summer for serious fun!
Highlights Include
Enthusiastic and experienced staff create a positive yet disciplined environment
Take home basketball basics through a variety of fun & engaging activities, exercises and games
Receive a Nike Basketball Camp t-shirt and other prizes!
Camp Coaches
Staff

Pro Level Training

Pro Level Training's concept is very simple: cover all grounds with everyone that we work with. In addition to skills training, we place major emphasis on the strength, conditioning and performance sides of the game. We will give campers a snapshot of how professional basketball players train in order to get the most out of every second on the floor.

View Pro Level Training's Bio

⟩
Camp Details
JOIN THE 2022 PRIORITY REGISTRATION LIST!
Dates and details will be added to this page as soon as they are confirmed. Make sure your child is first in line to register after the new year by joining the Priority Registration List at no cost! Priority List members will be the first to know when our 2022 summer camp registration officially opens!

For details on the New Jersey camps, click here: Nike Basketball Camps in New Jersey.
Show Less

See More

Camp Details
BASKETBALLS
Nike Versa Tack Basketballs can be purchased during registration for $25. Players can choose between a size 6 (28.5", standard girls) or size 7 (29.5", standard boys) ball, which will be passed out on the last day of camp. Please note that it is not required to bring a basketball to camp as they are provided by the staff for camp instruction.
Camper Evaluation
Upon arrival, all participants are evaluated by the staff so that their own instructional needs can be addressed throughout the week. In addition, campers will be evaluated and then split up into smaller groups according to age and ability. A closing ceremony will take place on the last day prior to check-out for full day campers. Parents are invited to attend the closing ceremony!
Transportation
Transportation is not provided by the camp to or from any airports. If you are flying to or from camp, we recommend using an airport shuttle service. Please schedule flights as close as you can to the check-in times on the first day and check-out times on the last day.
Information Packet
A detailed camper information packet containing check in location, health/release forms, emergency contact numbers, and a checklist of things to bring will be emailed to all registered campers in the Spring. The US Sports Camps health and release forms do not require a doctor's signature and they will be collected on the first day of camp.
Scholarships
We cannot offer scholarships due to NCAA regulations. Our affiliation with NCAA coaches and schools puts us in a position where any scholarship money can be seen as an inducement to a future collegiate athlete. This puts our coaches and our host universities in jeopardy of damaging their status with the NCAA and incurring penalties at the hands of their organizing body.
*Please note, this information is subject to change.
Sample Daily Schedule
9:00 AM

Stretch / Warm Up

9:15 AM

Form Shooting

9:25 AM

Dribble Series

9:45 AM

Drill Stations

10:15 AM

Water Break / Free Shoot

10:20 AM

Full Court Drills/ Partner Drills

10:35 AM

3 on 3 Games

11:10 AM

Water Break / 10 Free Throws

11:20 AM

Full Court Scrimmages

12:00 PM

Dismissal
Camper will train at PEAC Health & Fitness and make use of the adjustable hoops.
Overall Average Rating
Stars
Great Confidence Booster

July 30, 2019: Adrian had a great time and will definitely be back next summer again. All the coaches were all so helpful and really connected with the children in a short time frame. I was very amazed at all the hard work the coaches put in to make sure every child had a smile on their faces. The only thing we could have wished would be better is the length of the camp, but that was the only complaint. camp is over and all my son is still talking about is how much fun he had with his friends, how to make his self better at basketball, and also a great confidence boost since starting. Another thing he really liked was the honest feed back of his skills and how to be better. We go over this almost everyday now so he can be better. These coaches did a phenomenal job with these children. Adrian can't wait for next summer ! thank you so much for all you did for Adrian and his skills.

— Shelby B., Parent

Friendly Coaches

July 29, 2019: Our daughter was excited that there were other girls at the camp and that she was placed in a group that included other girls. It made her first camp experience more comfortable and exciting for her. The camp coaches really encouraged team building and good sportsmanship because the campers were positive and inclusive of each other. The coaches were also very personable calling each camper by their name and giving a very thoughtful and detailed evaluation at the end which proved they took the time to fully develop each player. Thank you!!

— Michelle H., Parent

Great feedback

July 27, 2019: Jace had a terrific experience at the camp this week. He learned some new things that he need to work on, and met some good friends. He will be back again next year. I really like the player evaluation, now I know exact what to pinpoint in his development.

— Jameel H., Parent
Show Less

See more

Reviews
Learned a Lot

July 27, 2019: Going into camp Caylee enjoyed basketball at the local YMCA. After the first day at the Nike camp, she came home super enthusiastic and wanted to continue. Now that the camp is over, she wants to contribute playing and apply her new found skills.

— Erik C., Parent

Great Experience!

July 27, 2019: Avery had the week of his life. I've coached kids for 7-18 over the years and Joel and his staff did an amazing job. The best part of this camp is that the kids had a pleasant introduction to the sport. Avery is my 4th child and from experience the introduction to a new activity will shape the way the continue with that activity. The staff did not baby the kids and not treat the boys different from the girls. It was an overall great experience. I take my hat off to this program I hope to have Avery attend again. His coach Don was excellent actually all the coaches were 5 star.

— Craig J., Parent
Camp Dates & Prices
New Camp Dates Coming Soon!
Please join the Priority List to be notified when this program opens for 2023 registrations.