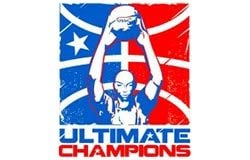 Nike Basketball Camp Team Sportsplex
Nike Basketball Camp Team Sportsplex
20

Reviews
Average Rating
Stars
Improve your game and have serious fun
at Nike Basketball Camps
Work on your offensive, defensive, and team play skills in Baton Rouge during spring and summer 2023! Over the course of five days, you'll cover a wide variety of basketball drills tailored to players of all ability levels at Team Sportsplex, Louisiana's largest indoor basketball facility.
The Complete Skills Camp helps players of all abilities develop athletically, refine fundamental basketball skills and enhance their skill set at the post, wing or guard position.

Highlights Include
In-depth analysis of each player's conditioning and footwork
Discussion of nutritional goals and off-court activities to benefit on-court game
Receive a Nike Basketball Camp t-shirt and other prizes!
Camp Coaches
Camp Director

Henry Sims

Coach Henry Sims is entering his inaugural year as the assistant coach of HPU after completing his 15th season as a high school basketball coach. Coach Sims is more than a result-driven Coach.

View Henry's Bio

⟩

Staff

Ultimate Champions Basketball Academy

With over 22 years of training and coaching experience that covers all age groups and skills levels, Ultimate Champions has become one of the nation's premier basketball training academies.

View Ultimate Champions Basketball Academy's Bio

⟩
Camp Details
2023 DATES
Complete Skills I: June 19-23
Complete Skills II: July 24-28
CAMP HOURS
Check-in: Monday at 8:30AM
Closing Ceremony: Friday at 11:30AM
Meals: Lunch is not provided. Please bring a packed lunch.
Daily Hours: MON-THURS 9AM-4PM FRI 9AM-12PM

ONLY AVAILABLE ON FRIDAY? Put your shooting skills to the test and join us only on Friday, from 1pm-4pm, for the Shooting Clinic! Click the 'See More Camp Details' button below for details.

ULTIMATE CHAMPIONS PHILOSOPHY

In order to be successful there has to be a strong foundation. If a builder is building a house, he must have a strong foundation in order for the house to stand properly over time. Well, the same is for basketball. There must be a strong foundation in fundamentals for continuous individual improvement. In addition to an emphasis on skill development, camp will also aim to improve each players athleticism and explosiveness.
FRIDAY ONLY SHOOTING CLINIC
In the Friday Shooting Clinic campers will cover shooting psychology, the three phases of shooting, and shooting off the dribble and catch! The clinic will run on Friday after the Complete Skills camp ends, from 1pm-4pm, for $49. *Ages 5-16 only.
POST-CAMP PERSONALIZED SKILLS ACADEMY
In Post-Camp Training Personalized Training, Ultimate Champions will be offering skill-specific training catered to the need of each player. The focus is to find out the challenge area of each player and spend the entire session working to improve the challenge areas. It will run Monday-Thursday, from 4pm-5pm, and be $40 (for all 4 days). *Only available for Complete Skills campers.

PRE-CAMP CHECKLIST

To view your customer account, complete your mandatory forms, pay balance dues, and review important camp information, visit Pre-Camp Checklist. All necessary camp information is on this page. If there are any imperative changes prior to camp start, registered campers will be notified via email and this webpage will be updated!
PACKING LIST
Below is a suggested list of clothes, equipment, and personal items. US Sports Camps is NOT responsible for lost or stolen articles or money.
● Athletic, on-court clothing
● Athletic shoes
● Water bottle
● Packed lunch and snacks
● Small gym bag/backpack

CAMPER EVALUATION
Upon arrival, all participants are evaluated by the staff so that their own instructional needs can be addressed throughout the week. In addition, campers will be evaluated and then split up into smaller groups according to age and ability.
MEDICAL PROTOCOL
Most camps have an athletic trainer on-site to help with illness or injury. In case of an emergency, campers will be transported to the nearest hospital.
COMPANY POLICIES
For information regarding our cancellation policy and all other company policies, please visit USSC Policies.
TRANSPORTATION
Transportation is not provided by the camp to or from any airports. If you are flying to or from camp, we recommend using an airport shuttle service. Please schedule flights as close as you can to the check-in times on the first day and check-out times on the last day.
NIKE BASKETBALL CAMP FAQ
For general questions about our basketball camps, please see our FAQ page.
*Please note, this information is subject to change.

Show Less

See More

Camp Details
Sample Daily Schedule
9:00 AM

Stretching

9:15 AM

Ball-Handling

9:45 AM

One on One Moves

10:30 AM

Defensive Work (stance, movement, communication, desire)

11:00 AM

Shooting Work (foot alignment, shoulder alignment, balance, selection, technique)

11:30 AM

3 on 3, 4 on 4, 5 on 5

12:00 PM

Lunch

1:15 PM

Stretching/Warm-Up

1:30 PM

Ball-Handling

2:00 PM

Passing

2:30 PM

Guest Speaker/lecture

3:00 PM

Offensive & Defensive Fundamentals

3:20 PM

Shooting Skills Competition

4:00 PM

Dismissal
Team Automotive Group, the Baton Rouge Basketball and Volleyball Association (BRBVA) and BREC partnered to build a new, 30,000 square-foot recreational complex. The Team Automotive Group Sportsplex is in the heart of Baton Rouge at BREC's Perkins Road Community Park. It is the largest indoor basketball facility in Baton Rouge and the largest indoor volleyball facility in Louisiana. In addition to being a premier basketball and volleyball complex, it is used for other purposes including BREC summer camps, cheerleading competitions and recreation activities for seniors. The facility houses 3 tournament play basketball courts, 4 youth basketball courts, 12 basketball half courts and 5 competition volleyball courts.
Overall Average Rating
Stars
thoroughly enjoyed this camp

July 24, 2021: Nathan loves basketball and thoroughly enjoyed this camp. He looks forward to attending again in the future.

— Sarah B., Parent

He definitely will be back

June 25, 2021: Zye enjoyed the overall camp experience. His knowledge of the game was improved from the camp. Zye's highlight was the drills and competition. He became more knowledgeable about the game of basketball. The camp was well organized, the experience was great, the service and knowledge of the coaches were beyond great. He definitely will be back.

— Dawan C., Parent

enjoyed every bit of it

July 29, 2019: He loves basketball and enjoyed every bit of it. He was also 1 of the 5 MVP's! Thanks!

— Kevin L., Parent
Show Less

See more

Reviews
We will be back next year

July 26, 2019: He said he enjoyed it! Learning and working on skill plus playing the games to see who would when the championship which they did! We will be back next year!

— Joseph D., Parent

All coaches were interactive

June 28, 2019: This camp experience was wonderful for both my daughters. This is a legit basketball camp that offers many drills and basketball play. My daughter loved working with each of her coaches. All coaches were interactive with all kids and no one was left out. Your child will pick up valuable life lessons and important basketball skills with this camp. Thanks to you all for taking the time to work with all of these kids this week. These kids and coaches worked hard. Great Job!!!!

— Kristy H., Parent

I am amazed

April 26, 2019: My daughter truly enjoyed this camp! I am amazed at what was accomplished in a week. I love all the drills she picked up on. We look forward to another camp week in the summer.

— Tommy P., Parent

Build confidence on and off the court

July 29, 2018: My son, Connor, ABSOLUTELY LOVED this camp. He's very much an introvert and by the end of this camp he was shining. His coach, Neko Redd, made a HUGE impact in his life. I am so thankful to this program for teaching and improving my son's basketball skill. But I am also thankful for the lessons in teamwork and confidence. I've never seen such passionate and compassionate coaches. Thank you.

— Nicole N., Parent

Loved the closing ceremony!

July 27, 2018: The highlight of the Nike camp experience was the tournament and the award ceremony on the last day. That showed me her improved skills and it also gave a chance for the kids to implement the new skills they learned in an actual game setting.

— Cheryl M., Parent

Friendly coaches!

July 27, 2018: Everyone was friendly and I learned how to do a lot of skills that I'd never done before. By the end of the camp I grew as a better player and gained a lot of confidence.

— Christina W., Parent

I can't wait to come back next year!

July 31, 2017: I enjoyed meeting new people and learning new skills. I really connected with my coach and she was a great motivator and teacher. I can't wait to come back next year!

— Joshua P., Camper

Coaches gave us specific insight into his skills.

July 31, 2017: Two coaches gave us specific insight into his skills. I loved the sheet that graded his performance. It gave him input on how to grow and what he was doing well. I was a little concerned about not having to sign them out, but there were no issues.

— Terri R., Parent

Will definitely recommend this camp to others!​

July 31, 2017: My son loves this camp. His shooting has improved and he knows what he needs to work on. The staff is amazing! Only suggestion is that they add another week. My son would definitely attend if there was another camp available. Will definitely recommend this camp to others!

— Fran G., Parent

This is a great camp!

July 29, 2017: This is a great camp! My son really enjoyed this experience. The one suggestion I would have is to provide lunch for the Kids.

— Marvin H., Parent

I learned new things and got better at old things.

July 28, 2017: This camp helped me learn more about basketball and how to play the game. I learned new things and got better at old things. Thanks for the experience!

— Ronnie F., Camper

My son enjoyed the interaction with the staff and other kids

July 28, 2017: My son enjoyed the interaction with the staff and other kids. He gave me an understanding of what was learned each day after camp ended. I would recommend adding an additional day to the camp to make it a full week.

— Tiaj H., Parent

The coaches made this camp fun.

July 25, 2016: Really enjoyed the coaches and camp. They worked and pushed us but also made it fun.

— Cameron N., Camper

The best camp of the summer!

July 23, 2016: My son is hard to please and when he said this was the best camp this summer, I was extremely excited. He can't wait for next year! If you have anything before then, let us know. It would be great if you opened camp at 8am for parents that work and offer some sort of lunch or snack bar.

— Felicia J., Parent

Great staff, great location!

July 22, 2016: My son says that his shot has improved because of the help that he received at camp. He really connected with his coach, Cedric. This camp exceeded our expectations. Great staff, great location - thank you!!!

— Paul E., Parent

My son learned more at this camp than others he attended.

July 22, 2016: My son loved it and said he learned more at this camp than the others he attended. The coaches and staff were great. We hope you add additional sessions next summer!

— Francis G., Parent

Everything was great!

July 22, 2016: Everything was great! I enjoyed playing with people from different areas and learning new things.

— Jasmine G., Camper
SECURE YOUR SPOT – CAMPS SELL OUT!
Last year over 650 Sports Camps sold out, leaving 7,000+ campers on the waitlist. Due to high demand, early registration for our first-come-first-serve camps is strongly recommended.