Basketball Tip
Coaches Playbook: Advice for New Basketball Coaches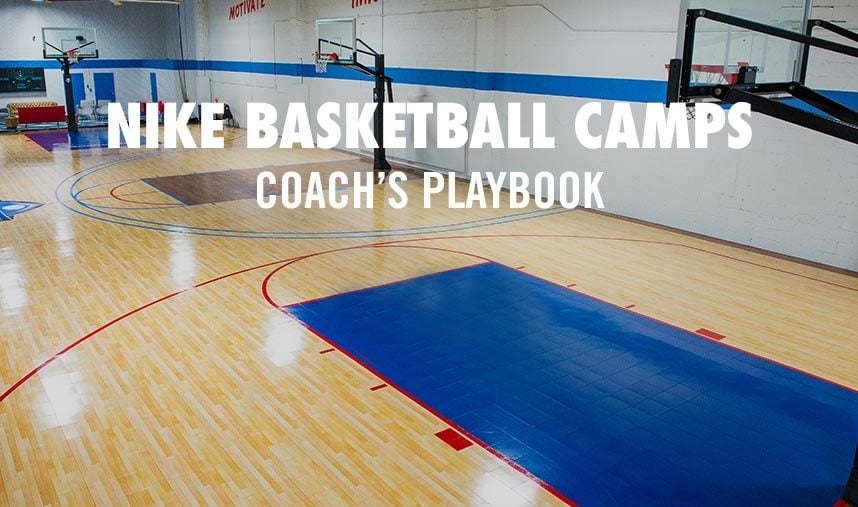 Successful coaches have a combination of experience, skill, education, and practice. They are organized, prepared, and passionate about what they do. They are motivated and inspired by their athletes and want to see them succeed and get better. Every day we see our Nike Basketball Camp directors working with players of different ages and levels, all working hard to help build their confidence and grow as athletes and people. Coaches are largely responsible for creating a healthy long-term relationship between sports and the youth. Being a new basketball coach can be a daunting and intimidating task, but it is also one of the most rewarding tasks out there. Here are three tips to help guide you during your new role as a basketball coach.
1. Have a Practice Plan
Being organized as a coach is imperative to your team's success. In order to progressively overload your players and ensure that they are learning optimally, you should go into every practice knowing the exact layout of each hour. For most youth basketball coaches, you will be allotted very limited practice time each week and it is best if you map out your practice schedule to maximize your time.
Always arrive early and set the example of being on time for your athletes. Start practice with a fun warm-up to get everyone's morale and heart rate up. Try to incorporate drills that keep everyone engaged and take your time to explain it effectively, making sure everyone gets equal time at each station.
2. Teach to Play
A lot of new coaches make the mistake of spending a lot of practice time creating and teaching an abundance of set plays. This is not to say that plays do not have a place in basketball, but when coaching at the youth level, you will get more bang for your buck if you focus on teaching the fundamentals of shooting, passing, dribbling, rebounding, etc.
This type of instruction will create athletes who are prepared for game situations and know how to react appropriately, rather than players who can only follow plays. Once you feel you have mastered the fundamentals, you can then spend time on creating plays for specific scenarios like inbounding, fast breaks, quick baskets, etc.
3. Inspire Confidence
Part of your job as a new coach is to give criticism to your players so they can improve their skills. Although this is a very critical part of an athlete's progression, your role is also to instill confidence in them by pointing out what they excel at. This will not only build confidence but also allow your team to trust you and respect your opinion.
Come to every practice and game with a positive, enthusiastic, and motivated demeanor. Ensure that your feedback is constructive and not negative or destructive. Teach your players how to lead, empower them and give them responsibility. Hold them accountable when they fall short and reward them when they succeed.
We believe that being a coach is one of the best jobs in the world, and we think our coaches would agree! Remember to have fun with it. We wish you the best of luck as you embark on this new journey and hope you make use of these coaching tips.
Share This