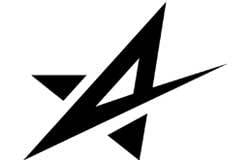 NBC Overnight Basketball Camp at Corban University
NBC Overnight Basketball Camp at Corban University
21

Reviews
Average Rating
Stars
Join NBC Basketball this summer at Corban University for an opportunity to take your game to a whole new level!
NBC Basketball will be back to Corban University for another week of fun and intense week of basketball training in 2023. NBC's Complete Player Intensive Basketball Camp is ideal for athletes ages 12-16 who want to become an offensive threat on the court. Camp Director Kevin Stanley and NBC's talented coaches help each camper master their shooting and scoring techniques while improving their self-confidence, mental toughness and leadership.

Highlights Include
Learn to correct individual shooting errors and coach your own shot
Work with coaches who invest in your life and game
Electric atmosphere that is encouraging and based on Christian values of compassion and high expectations
Camp Coaches
Camp Director

Kevin Stanley

Kevin Stanley is the assistant coach for the Corban University Women's Basketball Team. He has been director of NBC Camps at Corban since 2018.

View Kevin's Bio

⟩

Staff

NBC Coaching Staff

NBC Camps selects outstanding coaches of high integrity and character, work ethic and willingness to pour their lives into helping athletes be their best. NBC works hard to hire college players and coaches, along with high school coaches who are dynamic and competent teachers of the game.

View NBC Coaching Staff's Bio

⟩
Camp Details
2023 NBC OREGON BASKETBALL CAMPS
Complete Player Intensive Basketball Camp
Dates: July 17-21, 2023
Age Group: Boys and Girls 12-16

Check-in Times: 12:30pm on first day
CAMP DESCRIPTION
Complete Player Intensive Basketball Camp - This camp is designed for athletes ages 12-16. This camp is not for the beginning basketball player. Athletes who attend must have a fair amount of experience and ability appropriate for 6 to 8 hours a day of basketball. We recommend our complete player camp option to younger or more beginner athletes. Complete Player Intensive Basketball Camp will challenge athletes with more live-action skill development than the complete player camp and prepare athletes for more competitive play at the high school and college level.
NBC HOOPGEAR
Get amazing gear at a discounted cost and pick it up at camp when you arrive. Premium ultra-soft zip hoodie, "Intensity" performance shirt perfect for intensity stations, and practice shorts for $99. Hoopgear price includes shipping and tax. Plus add the custom Baden NBC Camps Basketball for $45. Call 1-800-406-3926 to order your gear or select it when you register online. For more information visit www.nbccamps.com/store.
Show Less

See More

Camp Details
ABOUT THE CAMPUS
This campus was founded in 1935 and is located on approximately 140 acres in the city of Salem, Oregon. This is about 45 miles south of Portland, Oregon.
Camp Questions & Answers
What is the food like at Corban?
Corban University has a great cafeteria with delicious food and buffet style service. For campers with allergies Corban is able to accommodate special requests if they are informed ahead of time.
Have even more questions about camp such as the NBC staff to camper ratio, what to bring, and registration/cancellation policies? For general camp FAQ's - https://www.nbccamps.com/faq. For specific questions about the basketball training at camp - https://www.nbccamps.com/faq/b...
Show Less

See More

Questions & Answers
Overall Average Rating
Stars
Grew a lot

Throughout the years I have learned too many skills to count.

— Connor H. Camper

AWESOME!

The best camp I have ever been to.

— Michael R. Camper

Great atmosphere!

The overall atmosphere was great, and the coaches and helpers we're very positive and great with the kids. They taught my son some new offensive skills to use on the floor.

— Tim R. Parent Pure Scoring
Show Less

See more

Reviews
Promoted enthusiasm!

Promoted enthusiasm and a better alternative to electronic apparatuses.

— Eliseo L. Parent Complete Player

High energy!

Food and activities were high energy and kept them interested and engaged.

— Neilann H. Parent Pure Scoring

Positive atmosphere!

Positive atmosphere. Good role models. My son enjoyed the coach for his team.

— Mona M. Parent Pure Scoring

Helpful corrections

I learned more about how to fix my shot and some speed and quickness to intensify and help my ball handling.

— Ethan S. Camper

More confidence!

I learned how to be confident and to attack the basket. I learned that messing up makes you better and that made me more confident.

— Faith R. Camper

Improved confidence!

Really helped me with my confidence and I think that is important.

— Sunny K. Camper

Great Program!

Camp was a great program for making my skills better.

— Elisha R. Camper Pure Scoring

Disciplined!

NBC Camps are organized, demanding, disciplined, encouraging. Did not just teach basketball but life skills as well.

— Sierra L. Camper Pure Scoring

Well Organized!

Love the focus on honoring God and relating basketball to life. It was organized really well and Mark did a great job.

— Dustin P. Camper Pure Scoring

Very Knowledgeable

The staff is always friendly, caring, and very knowledgeable. They push each player and are encouraging.

— Garrett K. Camper Pure Scoring

More Accurate!

Camp improved my ball handling and I liked the drills to get my shot more accurate.

— Devon B. Camper Pure Scoring

Drills

The ball handling drills were really good. I liked having the evening class thing. It was a good time of day for me to be able to think through and process what we talked about.

— Noah F. Camper Pure Scoring

Good Philosophy!

Good philosophy about competition. Great life lessons. Great basketball skill instruction. Great to have college basketball players help coach! Mark was a great leader!

— Theo B. Camper Pure Scoring

Great Experience!

I had a great experience.

— Jonathan B. Camper Pure Scoring

Get Better!

I always get better every time I come.

— Joshua R. Camper Pure Scoring

Great Time!

I had a great time and learned a lot.

— Elisha R. Camper Pure Scoring

Encouraging!

Every coach was encouraging and doing what they could to help each person.

— Emily S. Camper Pure Scoring

Learned a Lot!

I learned a lot and had a great time.

— Gareth R. Camper Pure Scoring
SECURE YOUR SPOT – CAMPS SELL OUT!
Last year over 650 Sports Camps sold out, leaving 7,000+ campers on the waitlist. Due to high demand, early registration for our first-come-first-serve camps is strongly recommended.
Camp Dates & Prices
Programs: Complete Player INTENSIVE Basketball Camp
Age Group: 12 - 16
Gender: Co-Ed
Extended Day hours are 9:00am - 9:00pm. Roommates are assigned prior to the first day of camp. All roommate requests should be noted during registration.
* Pricing is subject to change based on availability. Enroll today to secure current rates.