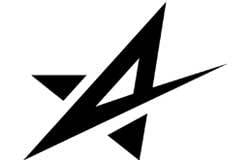 NBC Basketball Camp at Eastern Oregon University
NBC Basketball Camp at Eastern Oregon University
31

Reviews
Average Rating
Stars
Join NBC Basketball this summer for NBC Training for campers who want to improve from Oregon and beyond!
NBC's location at Eastern Oregon University offers a Complete Player Camp. Led by talented NBC Camp's coaching staff, campers will improve their ball handling, shooting form, defensive intensity, offensive skills and overall confidence in their game. At NBC Camps, we are committed to your success on and off the court.

Highlights Include
Total basketball skill development with outstanding and committed coaches
Individual skill work and personal assessment of athletic and basketball skills
Transformational team camps for high school programs
Goal setting, mental toughness, confidence under pressure, skill mastery, enthusiasm, self-discipline, Christian values, and great fun
Camp Coaches
Coach

Garrett Williams

Coach Garrett has been a master teacher for many years at NBC Camps and is a fantastic leader and teacher of the game. His energy, wisdom and kindness make him a perfect fit for students aspiring to improve their basketball and leadership skills.

View Garrett's Bio

⟩
Camp Details
2023 NBC OREGON BASKETBALL CAMP

Complete Player Basketball Camp
Dates: June 26-29, 2023
Age Group: Boys and Girls ages 11-17
Daily Times: Overnight | Extended Day (9:00am-9:00pm)
CAMP DESCRIPTION
Complete Player Basketball Camp: Camp offers training in all aspects of the sport including leadership and confidence training. NBC's Complete Player basketball curriculum is all encompassing to help athletes develop and master skills to play the game of basketball with excellence.
NBC HOOPGEAR
Get amazing gear at a discounted cost and pick it up at camp when you arrive. Premium ultra-soft zip hoodie, "Intensity" performance shirt perfect for intensity stations, and practice shorts for $99. Hoopgear price includes shipping and tax. Plus add the custom Baden NBC Camps Basketball for $45. Call 1-800-406-3926 to order your gear or select it when you register online. For more information visit www.nbccamps.com/store.
Show Less

See More

Camp Details
Sample Daily Schedule
7:00 am

Wake Up

7:30 am

Breakfast

8:00 am

Ball Handling

9:00 am

AM Session: full court transition, post and guard stations, shooting stations, 5 man motion offense, inbound plays, games and tournaments

12:00 pm

Lunch

1:30 pm

PM Session: offensive attack moves, defensive positioning, court awareness/ 3v3 and 5v5 games

5:00 pm

Dinner

6:30 pm

Evening Program and Leadership Groups

8:00 pm

Night Basketball Event

10:00 pm

Lights Out
ABOUT THE FACILITY
Eastern Oregon University is located in the quiet town of La Grande, Oregon. Surrounded by a peaceful residential area, the University hosts a beautiful gym, cafeteria, and brand new gorgeous dorms. Each room accommodates two campers, with nearby private shower facilities. Rooms for more than two are also available. These rooms are air-conditioned. You do not need to request a roommate before camp begins.
When you sign up for a room, have your preferred roommate with you. If you have no preference, we will match you with someone of the same gender and similar age. NBC Camps evening programs are held in the University's multimillion dollar theatre. Both the local junior high and high school gyms are within minutes of the campus providing plenty of great gym space for games and training. The University food service provides nutritional entrees with all-you-can-eat breakfast, lunch and dinner buffets.
Camp Reviews
Overall Average Rating
Stars
he was very satisfied

— Anonymous

Builds team unity

At NBC Team Camp, I bonded with the whole team, and that is definitely worth something to me. If anyone was looking to grow closer with teammates, I would absolutely recommend this camp.

— Camper

Team Camp helped separate us from the rest

Pershing County and Battle Mountain (my team) have both won 20 games this year so far and are the top two teams in our league. Your camp made a huge difference in separating us from the rest of the league.

— Roger W. - Boys Team Camp Coach
Show Less

See more

Reviews
Help for lifetime

Players become players during the off season. The basketball fundamentals she learned over the week will help her take her game to the next level. The life skills and spiritual growth she experienced over the week will help her for a lifetime!

— Lindy T. Parent

Thrilled

My daughter returned from NBC Camp with improved basketball skills. We, of course, were pleased. But, we were thrilled to see her growth in confidence and in her ability to make good decisions and to act out her faith.

— Parent

Experiencelasts the entire season

NBC Team Camp is the place for you and your team. You will experience team bonding and cohesion that will last for the entire season and beyond. The time spent together is invaluable. It is a must for your season's success both on and off the court. The memories last for a lifetime.

— HS coach

Worth every penny

As my first time at NBC Camps I didn't know what to expect. I've heard so many things from different people, but one thing I heard from everyone is that they enjoyed it. I got so much out of this camp. How to play my position better, how to really get in there and get more involved in the game. After the week was over, my skill level greatly improved. My coaches said that they saw a tremendous change in my skill level. NBC Camps is definitely worth every penny paid.

— Camper

Great choice

If you are looking for a camp that encourages strong moral values in athletes while teaching them quality skills, NBC Camp is a great choice. It is so refreshing to send your child to a sports camp and have them return excited about sports and about being a good person. NBC Camp will always have great memories for my daughter.

— Shelly F. Parent

GO to NBC!

If you ever get the chance to go to or be involved with NBC Camps I would highly suggest that you take advantage of that opportunity. I have no idea where I would be without NBC Camps. Thank you so much Fred Crowell!

— Claire H. Camper

Great staff teach how to hone your skills

I recommend the NBC Camp to all kids that want to improve their basketball skills. The staff is great and they really teach the kids how to hone their skills. My son has gone to the camp for the last two summers and he loves it.

— Parent Complete Player Camp

Improve individually and as a team

Thanks NBC! This was my first camp here and I will keep coming back. It's great making friends and having all this time to practice and get better as a team, as well as individually.

— Ashley Camper

Great camp

The teachers are great, the rooms were really nice! The best part was the funny skits the coaches put on! They did a great job!

— Camper

Great staff

I love the staff at NBC. They are always smiling, positive and upbeat and it encourages me to do the same.

— Camper

Can't wait for next year

The guest speakers were great! Not only did I improve my basketball skills, but we learned about being a better person/teammate. It was a great experience! Our team grew tremendously! The coaches are always positive, and pushed me to reach my full potential! Can't wait for next year!

— Camper

Great

I liked the way that the camp linked life lessons into the game and I enjoyed the evening program and listening to all the speakers tell their story.

— Camper

Can't thank enough

Just due to how the camp director handled and approached the camp, the family has decided that my son will be allowed to do two more camps with NBC this summer!!! Thank you soooo much for getting another child excited about something besides academics!!! He took a 4.0 child just focused on grades and gave him excitement about life and what is outside of school.

— Parent Complete Player Camp

Loved my coach!

I learned more defense. I also learned to be more confident. I loved my coach. He was the best coach I have ever had. I would like to have him again next year.

— Kaitlyn R. Camper

Love this camp

NBC Camps is worth every minute. The teams are great, the staff are amazing, and they make it fun and well worth the time. You improve so much and I don't regret a thing. Greatest thing is you just don't learn basketball skills, you also learn skills that help you with everyday life.

— Camper

The right pace.

NBC did very well at teaching slow enough that all campers could grasp the concepts.

— Kylee H. Parent Team Camp

Learned New Skills.

I liked the positions teaching. I leanred new things and my responsibility at my position.

— Faith H. Camper Team Camp

Lots of Skill Work!

There was lots of skill work, not just games. Would like to see longer camps.

— Allie H. Camper Complete Player

Great Leadership

The owner coming and speaking was a highlight! He is a great man!

— Jacob H. Camper Team Camp

Loved Camp!

I liked how the coaches got involved with the players!

— Hannah T. Camper Complete Player

I Loved Camp!

As a parent, I really appreciated the updated e-mails and schedule of camp activities. Well Done!

— Jake H. Parent Complete Player

Great Camp!

It was a great camp. I love the team experiences, and the players get great individual work as well. This is the highlight of the summer in our program.

— Aaron H. Coach Team Camp

I loved Camp!

Coaches were great, along with the evening program.

— Kaily C. Player Team Camp

Loved Camp!

The defensive wave drill was my favorite part!

— Chloe T. Camper Complete Player

Play the Game!

I got to play the game I love and become closer to God at the same time.

— Tucker G. Camper Complete Player

Life Skills!

This camp teaches me not only basketball but life skills as well.

— Lauran R. Camper Complete Player

Made me better!

It was fun and it also made me a better player. The coaches are awesome. They helped me when I struggled on some of the drills.

— Wyatt B. Camper

Really Improving!

I was encouraged to push myself to my limit, I had tons of fun and I am really improving.

— Klaire T. Camper Complete Player
SECURE YOUR SPOT – CAMPS SELL OUT!
Last year over 650 Sports Camps sold out, leaving 7,000+ campers on the waitlist. Due to high demand, early registration for our first-come-first-serve camps is strongly recommended.
Camp Dates & Prices
This program has concluded for the season.
Please Join our Priority List to be notified when this program is available for registration.