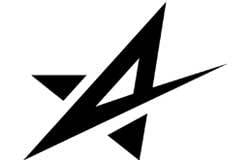 NBC Basketball Camp at George Fox University
NBC Basketball Camp at George Fox University
30

Reviews
Average Rating
Stars
Join us this summer at NBC Basketball camp on the George Fox University campus if you are eager to improve you skills, work hard, and level up in your basketball abilities. NBC coaches are excited to give your campers the skills they need!
Located just outside of Portland, NBC Basketball will be hosting overnight basketball camps at George Fox University this summer in 2023. We will be offering a camp for all athletes, from beginner to advanced. NBC camps focus on individual and team skill development through tournaments, drills, games, and position-specific training. NBC Camp Director and the talented coaches aim to create a fun, intense, and encouraging camp environment. Register today and join us this summer to build your confidence, reach your full potential, and experience the NBC Camps difference!
Highlights Include
Basketball drills and live action games based on talent development research to maximize your ability
Leadership training on ways to make you a must-have player
Three full court gyms create a perfect camp facility with lots of room for games and instruction
Multiple leagues, so campers taught at the level he/she needs, and with the appropriate age group
Goal setting, mental toughness, confidence under pressure, skill mastery, enthusiasm, self-discipline, Christian values, and great fun
Camp Coaches
Coach

NBC Basketball Coaching Staff

NBC Camps coaches are known for their hard work, great attitude, and commitment to helping you reach your potential on and off the court.

View NBC Basketball Coaching Staff's Bio

⟩
Camp Details
For more than ten years, NBC Camps has made its Western Oregon home at George Fox University. These camps are known for their hard working and positive coaches and the engaging way the NBC staff works to make each player's experience a great one.

2023 NBC OREGON BASKETBALL CAMPS
Complete Player Intensive Basketball Camp
Dates: July 5-8, 2023 | Age Group: Boys and Girls ages 13-18
Complete Player Basketball Camp
Dates: July 12-15, 2023 | Age Group: Boys and Girls ages 12-16
Complete Player Junior Basketball Camp
Dates: July 12-15, 2023 | Age Group: Boys and girls ages 9-12
Shooting & Attack Moves Basketball Camps
Dates: July 20-22, 2023 | Age Group: Boys and Girls ages 11-16
Daily Times: Overnight | Extended Day 9:00am-9:00pm
NBC Camps are the largest overnight basketball camp program in the world. We focus on total skill develop emphasizing training the total athlete. NBC camps elevate skill levels through intensive skill training. We break down each skill into specific portions which ingrain the skill and creates "muscle memory." The intensity of our camps helps maximize the heightened environment necessary for growth. NBC camps are high-energy, fun, and unlike any other camp experience. Come elevate your game and change your life.
CAMP DESCRIPTIONS
Complete Player Camps focus on the crucial keys to becoming a talented player. We break NBC teaching into four focus areas: Individual offense, defense, shooting, and team skills. Campers are separated into teaching groups and teams based on their age and ability. Complete Player Camps emphasize extensive skill development, intensity, enthusiasm, leadership, and teamwork. Many athletes who have attended our program go on to play at the college level and beyond. NBC Camps full-time staff work year-round to make NBC Camps the premier basketball camp in the world.
Shooting and Attack Moves Camp focuses on basketball's most crucial skill, shooting. At this camp NBC staff work with campers to gain greater depth as a shooter as well as honing offensive moves. The focus of this camp is to become an offensive threat on the court. All athletes receive video analysis of their shot, personal evaluation and drills, and skills designed for improvement.

NBC HOOPGEAR
Get amazing gear at a discounted cost and pick it up at camp when you arrive. Premium ultra-soft zip hoodie, "Intensity" performance shirt perfect for intensity stations, and practice shorts for $99. Hoopgear price includes shipping and tax. Plus add the custom Baden NBC Camps Basketball for $45. Call 1-800-406-3926 to order your gear or select it when you register online. For more information visit www.nbccamps.com/store.
Show Less

See More

Camp Details
Sample Daily Schedule
7:00 am

Wake Up

7:45 am

Breakfast

8:00 am

Ball Handling

9:00 am

AM Session: full court transition, post and guard stations, shooting stations, 5 man motion offense, inbound plays/games and tournaments

12:00 pm

Lunch

1:30 pm

PM Session: offensive attack moves, defensive positioning, court awareness/ 3v3 and 5v5 games

5:00 pm

Dinner

6:30 pm

Evening Program and Leadership Groups

8:00 pm

Night Basketball Event

10:00 pm

Lights Out
ABOUT THE FACILITY
The Newberg campus of George Fox University borders Hess Creek. NBC GFU campers will stay in beautiful residential dorms. Each room accommodates two campers with nearby private shower facilities. These rooms are not air-conditioned and we suggest you bring a fan. The cafeteria facility provides an all-you-can-eat salad bar with fresh fruit, hot entrees with beverage, sandwich and cereal stations. GFU's large gym features three full courts. Campers will alternate using offsite gyms to provide maximum space for games and training.
George Fox does have a pool available to the campers. It is a park & recreation public pool that is next door to the campus. They will only use this pool as a group and have sufficient supervision.
Camp Questions & Answers
There are two NBC Camps going on the same week at George Fox. How does that work?
In order to offer a wide variety of camp types we sometimes have multiple camps going on at the same time. In the morning each group is separated into different gyms. Different curriculum is taught to groups based on the camp type. In the afternoon campers are grouped according to age/gender so that they can compete in live-action games against the best competition regardless of what camp type they are signed up for.
Have even more questions about camp such as the NBC staff to camper ratio, what to bring, and registration/cancellation policies? For general camp FAQ's - https://www.nbccamps.com/faq. For specific questions about the basketball training at camp - https://www.nbccamps.com/faq/b...
Show Less

See More

Questions & Answers
Overall Average Rating
Stars
Highlight of my summer!

I learned the importance of attitude and effort. I want to return because the energy, campers, coaches, and things taught at this camp are the highlight of my summer!

— Ella T. Camper

Good environment

I want to return because it has helped me with my game and every year I meet new people that eventually become good friends. I learned new things, made friends, and it's a good environment. I learned mostly how to handle the ball better, and I learned some tips on things like using screens, passing, and becoming a better person.

— Parker A. Camper

Creates better players and better people

NBC works on the complete player but also the complete person! My son always comes home as a better person, not just a better player.

— Kara D. Parent Complete Player
Show Less

See more

Reviews
Valuable!

I want to return next year because it's a valuable learning experience to better me and my game.

— Ethan R. Camper

Taught life lessons!

I appreciate the life lessons that my son learns; you do a good job incorporating crucial life lessons into what you are teaching the kids. I also love that it is faith based.

— Jennifer H. Parent Complete Player

Well organized!

Taught well, and was well organized.

— Josie R. Parent Complete Player

Well run program

Food & drinks were great. Accommodations were good aside from heat in dorms at night making it hard to sleep. Great coaching staff and overall atmosphere/message. Well run program.

— TIm P. Parent Complete Player

Not just about the sport!

I like that NBC camps aren't just about the sport; they are about the whole person. Sports don't always last a lifetime, but the things players learn about life and themselves do.

— Ronda J. Parent Complete Player

Great intensity!

Packed lots of basketball play time in. Focus on becoming a better player AND better person. Great intensity and high effort expectations. Great information/communication for parents.

— Mackenzie A. Parent Complete Player

Nice Facilities!

George Fox is awesome. Great food! Nice facilities. Camp wasn't too many people. Good size.

— Joshua C. Camper

Well Organized!

Encouraging fellow players.Very well organized.

— Sheri S. Camper

Better Every Day!

I like how camp pushes you to be better and better every day

— Jake K. Camper

Intensity Night!

I liked intensity night and the schedule and timing was great.

— Megan N. Camper

What I learned!

At camp, I learned ball handling, mental toughness, and shooting.

— Joshua C. Camper Complete Player

My Coach!

My coach was very inspiring and nice.

— Emma M. Camper Complete Player

Confident!

I learned how to be confident against people who are obviously better than me. I loved to play taller and faster people.

— Koji M. Camper Complete Player

The Edge

Everything I learned at camp has improved my game and given me the edge for next season.

— Cody C. Camper Complete Player

Awesome camp

The coaches were fun and helpful and it helped me improve a lot.

— Krista M Camper Complete Player

It was fun!

I would have liked to been able to work on things more slowly, like during ball handling.

— Eve T. Camper Complete Player

Encouragin.

Everyone here was so encouraging and I felt very loved and like I belonged here!

— Aundrea M. Camper Complete Player

On and off the court

It is all about basketball and how to better yourself on and off the court and I love to learn and improve.

— Brady A. Camper Complete Player

Best Camp Ever!

All the people here were so great and the Christianity in the camp probably made it the best camp ever.

— Sade O. Camper Complete Player

First year

It was my first year so I didn't know what to excpect.

— Clayton C. Camper Complete Player

More Shooting

It was really fun, but I wish there were more drills for shooting.

— Kaden A. Camper Complete Player

Great Tone

I like the positive tone and compliments on positive player attitude and improvement.

— Tricia A. Parent Complete Player

Positive Attitudes.

They encouraged positive attitudes, skill building and lessons to carry over to life!

— Connor J. Camper Complete Player

Positive Coaching

It was very encouraging with positive coaching!

— Carson L. Camper Complete Player

I Loved Camp!

They challenged me and believed I could accomplish more than I thought I could! You were all encouraging and taught me drills that I plan to use!

— Sydney B. Camper Complete Player

Very Organized!

The experience was great for our only child!

— Kara D. Parent Complete Player

Great food

My camp coach encouraged me to be the best! Great food.

— Ben L. Camper Complete Player
SECURE YOUR SPOT – CAMPS SELL OUT!
Last year over 650 Sports Camps sold out, leaving 7,000+ campers on the waitlist. Due to high demand, early registration for our first-come-first-serve camps is strongly recommended.