Questions? Call us! 1-800-645-3226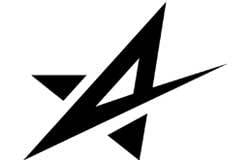 NBC Overnight Basketball Camp at Gardner-Webb
NBC Overnight Basketball Camp at Gardner-Webb
12

Reviews
Average Rating
Stars
Join NBC Basketball this summer for NBC Basketball Training for campers looking to improve from North Carolina and beyond!
If you love basketball and want to elevate your game to the next level, you need to be at Gardner-Webb University for an unforgettable week of basketball training. Led by Mike Huff and other talented NBC Camp coaches, campers will be given tools to achieve all their goals - in basketball and in life. Campers play between 6-10 hours per day and will work on skills such as ball handling, shooting form, position-specific work, and defensive intensity. This comprehensive basketball camp also focuses on developing the mental toughness, leadership, and faith aspects of being a talented player.

Highlights Include
The reputation of being the best basketball camp in the world
NBC Camps unique atmosphere of hard work, discipline, enthusiasm, encouragement, Christian values, skill mastery and mental toughness
Detailed life training including camp goal booklet, leadership training, sports psychology, the importance of family, faith and self-discipline
Coaches who commit 100% to helping you reach your basketball and life goals
Six to 10 hours of basketball skill instruction, games, tournaments, and leadership training per day
An atmosphere of enthusiasm, high expectation, encouragement, intensity, energy, fun, safety, and Christian Values
Camp Coaches
Camp Director

Mike Huff

Mike's son plays for one of the number one NCAA teams in the USA. Mike has worked with NBC Camps for over 20 years. His expertise at camp management and running an intensive basketball program contributes to the success of NBC Camps in NC.

View Mike Huff's Bio

⟩

Staff

NBC Coaching Staff

NBC Camps selects outstanding coaches of high integrity and character, work ethic and willingness to pour their lives into helping athletes be their best. NBC works hard to hire college players and coaches, along with high school coaches who are dynamic and competent teachers of the game.

View NBC Coaching Staff's Bio

⟩
Camp Details
NBC has run intensive basketball camps in North Carolina for over 10 years. We believe in overnight camps as the best investment for your future because skill retention and transformation happen greatest in an unfamiliar environment.
NORTH CAROLINA 2023 NBC BASKETBALL CAMP

Complete Player Basketball Camp
Dates: July 9-13, 2023
Age Group: Boys 13–18 years old
Check-in Time: 12:30pm on first day
Parent Orientation: 1:05pm and 1:35pm
Intensity Night: 3rd evening of camp-- details to follow from director prior to camp
Closing Program: 2:00 – 3:00pm on last day

CAMP DESCRIPTIONS
Complete Player Camps: Complete Player Camps focus on the crucial keys to becoming a valuable player. We break our teaching into four focus areas: Individual offense, defense, shooting, and team skills. Campers are separated into teaching groups and teams based on their age and ability.
Complete Player Camps emphasize extensive skill development, intensity, enthusiasm, leadership, and teamwork. Many athletes who have attended our program go on to play at the college level and beyond. NBC Camps full-time staff work year-round to make NBC Camps the premier basketball camp in the world.
NBC HOOPGEAR
Get amazing gear at a discounted cost and pick it up at camp when you arrive. Premium ultra-soft zip hoodie, "Intensity" performance shirt perfect for intensity stations, and practice shorts for $99. Hoopgear price includes shipping and tax. Plus add the custom Baden NBC Camps Basketball for $45. Call 1-800-406-3926 to order your gear or select it when you register online. For more information visit www.nbccamps.com/store.
Show Less

See More

Camp Details
Sample Daily Schedule
7:00 am

Wake Up

7:30 am

Breakfast

8:00 am

Ball Handling

9:00 am

AM Session: full court transition, post and guard stations, shooting stations, 5 man motion offense, inbound plays/games and tournaments

12:00 pm

Lunch

1:30 pm

PM Session: offensive attack moves, defensive positioning, court awareness/ 3v3 and 5v5

5:00 pm

Dinner

6:30 pm

Evening Program and Leadership Groups

8:00 pm

Night Basketball Event

10:00 pm

Lights Out
Camp Questions & Answers
Where is the NBC Basketball Camp located in North Carolina?
NBC Basketball Camp is located at Gardner-Webb University located in Boiling Springs. Campers stay in residential dorms, eat on campus and compete in the gym facilities.
My son loves basketball and I need an intensive basketball camp. What basketball camp do you recommend?
If your son really loves basketball, he needs to be at NBC Basketball Camps in Boiling Springs. Campers play 6-10 hours per day. Camp is intensive yet positive and help to build the tools necessary to compete at a serious level.
Where can I find more FAQs about NBC North Carolina Basketball Camp?
Have even more questions about camp such as the NBC staff to camper ratio, what to bring, and registration/cancellation policies? Visit here for general camp FAQs: https://www.nbccamps.com/faq For specific questions about the basketball training at camp, please visit basketball FAQs: https://www.nbccamps.com/faq/basketball/
Show Less

See More

Questions & Answers
Camp Reviews
Overall Average Rating
Stars
The camp experience was great

— Anonymous

Fantastic staff!

Your staff is fantastic. My son loved working with Coach Kris very much; but liked all the coaches and respected their talent. Says something to me that he knows he wants to come back.

— Susan B. Parent Complete Player

Taught kids to believe in themselves!

I love that the camp teaches the kids to believe in themselves to be able to accomplish anything they put their minds to.

— Johnny M. Parent Complete Player
Show Less

See more

Reviews
Loved camp!

My campers loved NBC camps. All my three boys enjoyed the food, loved their coach, and the exercises. They learned tremendously!! Thank you!!

— Jenny Y. Parent Complete Player

Improved Basketball IQ

I've learned to play with more confidence and I've improved my basketball IQ. I really enjoyed this camp and it was a great environment.

— David A. Camper

Like Family

I learned to trust teammates and make plays that get other teammates open. The camp is fun and it's like family but sometimes my coach wasn't as encouraging as he should have been.

— Cameron C. Camper

Good investment

I've coached basketball to young boys and have attended two NBC Camps in North Carolina. They were run very well, with little down time, and kept the campers excited about basketball and learning how to play the game at a very high level. The organization and instruction at NBC Camps are far better than most that I've experienced. NBC Camps are different than most in another, even more, important aspect. They teach boys and young men how to live life the right way, be competitive the right way, and what character really means in one's life. NBC Camps are a place where a parent can be comfortable knowing their child is learning great lessons and the cost is a good investment in your son's life.

— Philip M. Parent

Dramatic improvement

My son enjoyed the intensity and the chance to learn in such a structured and supportive environment. He not only improved his basketball skills but his life skills as well. Although he was not the best player on the court his coach recognized his leadership skills and this dramatically improved his personal confidence.

— Parent

Challenging

I have earned a scholarship to play basketball and yet I learned a lot at the camp and the staff still challenged me to put out one hundred percent. Every day was challenging and exciting.

— Camper

Awesome!

NBC Camp was very fun, a great place to improve skill, and it is wonderful that you can learn more about God through your individual coach. NBC Camps ROCK!

— Jamal K. Camper

Learned a lot!

At the camp, we learned various drills ranging from ball handling to transition offense which helped me grow and to become a better basketball player!

— Harrison F. Camper

Superior camp

We have been to NC State, UNC, and Duke Basketball Camps and this camp (NBC) was far superior from skills and drills to player development.

— Parent
SECURE YOUR SPOT – CAMPS SELL OUT!
Last year over 650 Sports Camps sold out, leaving 7,000+ campers on the waitlist. Due to high demand, early registration for our first-come-first-serve camps is strongly recommended.
Camp Dates & Prices
This program has concluded for the season.
Please Join our Priority List to be notified when this program is available for registration.