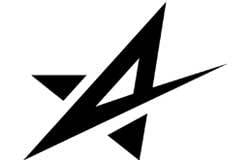 NBC Basketball Camp at NW Sports Hub
NBC Basketball Camp at NW Sports Hub
3

Reviews
Average Rating
Stars
Join us this summer for NBC Basketball Camps at the NW Sports HUB in Centralia, Washington. Have fun improving your skills and working hard!
NBC Complete Skills Junior Basketball Day Camps at NW Sports Hub are designed for budding basketball stars who want to learn the basic skills of the game and improve their basketball IQ. At NBC Camps, we believe that learning these skills at a young age gives players an advantage in competition when they are older. These camps focus on improving athlete's ball handling skills, shooting form, defense, teamwork, respect, and responsibility. Come have a blast and take your game to the next level with us this summer!

Highlights Include
Shooting and attacking the basket
Ball handling and effective passing
Defense intensity, team concepts, basketball understanding
Work with coaches who will help you make significant changes to your skills
A positive atmosphere based on Christian values of humility, kindness and high expectations
Camp Coaches
Coach

NBC Basketball Coaching Staff

NBC Camps coaches are known for their hard work, great attitude, and commitment to helping you reach your potential on and off the court.

View NBC Basketball Coaching Staff's Bio

⟩
Camp Details
2023 WASHINGTON NBC BASKETBALL CAMPS

Complete Skills Junior Basketball Day Camps
Dates: July 17-20, 2023
Age Group: Boys and Girls 8-12 years old
Daily Times: 9:00am-3:00pm

Campers should bring a sack lunch (any snacks if necessary), a basketball labeled with name, water bottle, and a completed medical release waiver (online).
Camp Check-in Time First Day: 8:30-9:00am
Camper/Parent Orientation First Day: 9:05-9:15am
Closing Program Final Day: 2:30-3:00pm
CAMP DESCRIPTION
Complete Skills Junior Day Camps focus on the important keys for young athletes to become excellent at the game of basketball. These camps are specifically designed for younger athletes who are newer to the game. The intensity, curriculum, and the schedule are more conducive for younger players and we highly recommend these camps as a starting point before coming to an overnight camp or specialty day camp. We break our teaching into four focus areas: individual offense, defense, shooting and team skills. Campers are separated into teaching groups based on their age and ability. Some of these camps will have a greater emphasis on ball handling and/or shooting skills (see camp schedule for details).
NBC HOOPGEAR
Get amazing gear at a discounted cost and pick it up at camp when you arrive. Premium ultra-soft zip hoodie, "Intensity" performance shirt perfect for intensity stations, and practice shorts for $99. Hoopgear price includes shipping and tax. Plus add the custom Baden NBC Camps Basketball for $45. Call 1-800-406-3926 to order your gear or select it when you register online. For more information visit www.nbccamps.com/store.
Camp Questions & Answers
What is the intensity level of camp at the NW Sports HUB?
NBC Camps at NW Sport HUB are designed for players 8-12 who are relatively new to the game. While we aim to challenge young players physically and mentally, we also take into consideration the full-day schedule. Our goal is to provide an appropriate balance of instruction/skill work, fun, and competitive play.
Will my child be able to play with his friend at the NW Sports HUB?
At the majority of camps, we aim to divide campers up by skill level and age. There is some flexibility in this process, but we will try our best to place athletes in the group that is best for them. If you have concerns about the group divisions, please find an appropriate time to discuss with the director.
Have more questions such as staff to camper ration, what to bring, and registration/cancellation policies? For general FAQ visit www.nbccamps.com/faq and for basketball training questions visit www.nbccamps.com/faq/basketball/
Show Less

See More

Questions & Answers
Overall Average Rating
Stars
Awesome Experience

Camp was so fun. I got to play with my friends and make new friends. I also learned lots of new skills.

— Eden P. Camper

Great!

He really loved learning the skills and enjoyed the coaches.

— Alisha T. Parent

Amazing counselors

The counselors were amazing!

— Melissa F. Parent Complete Skills
SECURE YOUR SPOT – CAMPS SELL OUT!
Last year over 650 Sports Camps sold out, leaving 7,000+ campers on the waitlist. Due to high demand, early registration for our first-come-first-serve camps is strongly recommended.
Camp Dates & Prices
Programs: Complete Skills Junior Day Camp
Age Group: 8 - 12
Gender: Co-Ed
Hours of Camp Operation are 9:00am - 3:00pm daily. Bring a sack lunch each day.
* Pricing is subject to change based on availability. Enroll today to secure current rates.