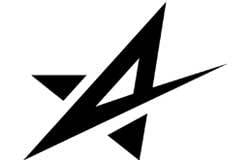 NBC Overnight Basketball Camp at Olds College
NBC Overnight Basketball Camp at Olds College
36

Reviews
Average Rating
Stars
This summer, NBC Basketball will be at Olds College in Olds, Alberta. Join us for a week awesome basketball training in a positive environment!
For over 30 years, NBC Camps at Olds College has trained thousands of athletes from across Alberta and throughout Western Canada. Whether you're a beginner or an elite athlete, NBC has the perfect summer basketball camp to fit your needs. Our training curriculum will give you the tools to improve your ball handling skills, shooting form, defensive intensity, leadership, mental toughness, confidence, and character. There is a reason NBC Camps is the most popular basketball camp in Canada!

Highlights Include
Premier basketball instruction by some of the best coaches in Alberta
Wonderful facilities for basketball games, activities and skill development
Competition at every level. Whether you are an elite player or a beginner there are always several other kids who are right where you're at.
Atmosphere of enthusiasm, Christian values and hard work
Personal Coaching evaluation, all meals and lodging, careful supervision, six to ten hours per day of basketball skill work, fundamentals, games, tournaments, events and leadership training
Camp Coaches
Camp Director

Shawn Stetson

Shawn works full time at NBC Camps as the Canada Director and also oversees and coordinates locations around the world. A former basketball player at the University of Calgary, he is passionate about creating an amazing camp experience for kids who come to NBC.

View Shawn Stetson's Bio

⟩

Staff

NBC Coaching Staff

NBC Camps selects outstanding coaches of high integrity and character, work ethic and willingness to pour their lives into helping athletes be their best. NBC works hard to hire college players and coaches, along with high school coaches who are dynamic and competent teachers of the game.

View NBC Coaching Staff's Bio

⟩
Camp Details
2023 NBC ALBERTA BASKETBALL CAMP

Complete Player Basketball Camp
Dates: July 23-26, 2023
Age Group: Boys and Girls 10-16 years old

Complete Player INTENSIVE Basketball Camp
Dates: July 30 - August 3, 2023
Age Group: Boys and Girls 12-18 years old
High School Basketball Leadership Camp
Dates: August 9-11, 2023
Age Group: Boys and Girls 14-18 years old
Daily Times: Overnight | Extended Day 8:30am- 9:30pm
CAMP DESCRIPTIONS
Complete Player Basketball Camps
Complete Player Camps focus on total skill development from offense to defense, team skills, and athleticism. Complete Player camps train the beginner to advanced basketball player to become excellent. Camps include Intensity Night, games and tournaments, personal skill and athletic assessment. Training includes comprehensive basketball skill instruction, goal setting, leadership, and mental toughness.

Complete Player - Competition Emphasis Basketball Camps
These camps are the next step for players who have done the standard Complete Player camps and want a little more. These camps feature a little faster pace, better competition and are generally an excellent choice for those who want more advanced training.

High School Basketball Leadership Camp- This weekend camp is by invitation or application only and is ideally paired with the Complete Player Competition Emphasis Camp. Only 20 spots are available. Leadership has always been a hallmark of NBC Camps's education. This camp takes that leadership training to the next level; equipping athletes to lead on their teams, in their schools and in their communities. Campers spend time learning in the gym through games, as well as interactive lecture, workshop, and activities. If you're serious about taking action to become the best leader you can be, you need to attend this camp. Email [email protected] for an application.
NBC HOOPGEAR
Get amazing gear at a discounted cost and pick it up at camp when you arrive. Premium ultra-soft zip hoodie, "Intensity" performance shirt perfect for intensity stations, and practice shorts for $130 CAD. Hoopgear price includes shipping and tax. Plus add the custom Baden NBC Camps basketball for $65 CAD. Call 1-800-406-3926 to order your gear or select it when you register online. For more information visit www.nbccamps.com/store.
Show Less

See More

Camp Details
Sample Daily Schedule
7:00 am

Wake Up

7:30 am

Breakfast

8:00 am

Ball Handling

9:00 am

AM Session: full court transition, post and guard stations, shooting stations, 5 man motion offense, inbound plays/ games and tournaments

12:00 pm

Lunch

1:30 pm

PM Session: offensive attack moves, defensive positioning, court awareness/ 3v3 and 5v5 games

5:00 pm

Dinner

6:30 pm

Evening Program and Leadership Groups

8:00 pm

Night Basketball Event

10:00 pm

Lights Out
ABOUT THE FACILITY
Olds College is located in the quiet and tranquil town of Olds, Alberta. Evening programs are held in the modern alumni centre. The new Ralph Klein Centre is home to a 3 court gym allowing campers to stay almost exclusively on site. Campers will be staying in a new residential dorm which has one double bed, a shower, toilet and sink. If you would like your child to share a room with a friend we will put them in a room with a cot placed at the end of the bed, or if you prefer they share the bed we can do that too. These rooms do not have linen and bedding provided and are not air-conditioned and we suggest you bring a fan. The college food service is very good and provides a good variety of all-you-can-eat entrees for breakfast, lunch and dinner.
Olds College Dorms
Built in 2015, Olds College now boasts immaculate new facilities with hotel-like accommodations which include a private shower, toilet, and sink for each room. All dorm rooms have one double bed, therefore, when you register for the camp you will have two options to chose from for your dorm room request.
Your two Dorm Room options are:
Single room
Share a double bed
Overall Average Rating
Stars
Life Changing

This was the best week of my summer.

— Christina V. Camper

Loved it

This was the most rewarding basketball program I have done.

— Keagan F. Camper

Awesome!

I think camp was awesome! The people and coaches are amazing. Thank you for such a great experience. Camp is awesome and makes me a better person through the positive energy and the camp pushes you to your fullest.

— Jaden B. Camper Complete Player
Show Less

See more

Reviews
Safe environment

I learned new skills to help my shooting and I also learned how to drive into the hoop with more confidence. Coach told us to be confident and gave us a safe and comfortable environment.

— Blair P. Camper Complete Player

Learned to be mentally tough

I learned to have confidence in my game and how important the mental aspect is in the game of basketball. Coach was great; always positive and it rubbed off on everyone.

— Tyler L. Camper Complete Player

Parents Welcomed!

My son loved that you would teach through games instead of running regular drills. Amazing engagement and participation, love how you guys are up beat and through it make your players, coaches, parents all feel welcomed and comfortable.

— Andon K. Parent

Getting Better!

Coaches gave encouragement in being a better person, as well as a better player

— Melanie M. Camper

Caring!

Meals were great, the intensity was great and most of all they cared about everyone.

— Dustin D. Camper

Camp Helped.

Camp helped improve my attitude and intensity. The coaches modeled this. My game improved because of this.

— Sam D. Camper

Very Positive!

I liked how the coaches were very positive with the kids.

— Tevaugn A. Camper

Fun Time

Very fun time and lots of opportunities to improve as a basketball player and as a person

— Callum L. Camper

Most Fun!

Camp was the most fun I've had playing basketball ever.

— Josh L. Camper Complete Player

Great!

The coaches, facilities, and other campers are great.

— Charlotte J. Camper Complete Player

People!

Camp made me realize that it is not just about basketball but the people around you.

— Quinn S. Camper Complete Player

Awesome!

All of the coaches were so supportive it was awesome.

— Myla A. Camper Complete Player

Organized!

The coaches were amazing, and everything was pretty organized.

— McKenna P. Camper Complete Player Intensive

Wonderful!

The coaches were wonderful! Very inspiring and teach good morals. NBC did a wonderful job with things like timing (there was no wasted time, meal time was good)

— JacquelineT. Camper Complete Player

So impressed

I have never been more impressed at any camp as I was when I attended the demonstration at the end of the camp for parents. Other sports organizations should really consider adopting the leadership and direction this camp has; emphasizing the importance of off-court leadership, friendships, social pressures, and dedication. I was impressed how the girls responded to the coaches, who commanded a great amount of respect and attention at all times. Well done NBC!

— Avery K. Parent

Second Year.

This was my second year attending and I absolutely loved it. I stayed in dorm this year and it was great.

— Brian B. Camper Complete Player

Awesome!

I liked how they built a sense of community and also how they pushed us hard enough that we wanted to fight back but not enough that we hated them. We knew our limits and pushed past them and I haven't had that at any other camp

— Lucas d. Camper Complete Player

Loved Camp!

Wow, where to start. The coaching was amazing. The staff seemed fantastic. NBC does a great job of hiring. The level of discipline was commendable. If this is what NBC Camps does to children like my son, then I commend you for doing such a great job of influencing the basketball players of tomorrow.

— Kaeden B. Parent Complete Player

I Loved Camp!

Amazing focus on life skills, lessons, and values. Team unity, comfortable environment. Positive attitude and effort in all aspects of life. My daughter had an amazing time at camp!

— Anna M. Parent Jr. Camp

I Loved Camp!

We love the passion the coaches and leadership have for the game and for our kids!

— Ben G. Parent Complete Player

Best Camp!

Coaches were very engaged with the campers and really wanted us to get better. NBC goes the extra mile and teaches us how to be a better person in our community and no other camp does that! Best camp I have been to hands down!

— Ryan N. Camper Total

I Loved Camp!

The food was delicious! The structure of the day was extremely well planned. We had lots of fun, but at the same time, they ensured we had worked hard!

— Kyla L. Camper Total

Liked Coaches!

We liked the food and coaches. Need to add, that it's better to bring cash for the camp store. It's not a great credit card set up.

— Josiah C. Parent Complete Player

I Liked Camp!

Felt encouraged and had personal growth.

— Keegan S. Camper Complete Player

Character and Leadership!

Builds character and leadership. New dorms are being built, hopefully they will have A/C. Was really hot.

— Evelien B. Parent Complete Player

Camp Was Awesome!

We liked the leaders and the program in the intensive camp.

— Barbara-Siu J. Parent Complete Player

Really impressed

Having attended intensity night, I left stunned at how engaged the kids were at participating in such hard work. The attitude of the coaches and all the kids was very impressive.

— Tony L. Parent

Amazing

I cannot believe the energy of everyone there! It was an amazing experience and I was able to learn so much.

— Dawson F. Camper

Loved it

The coaches are great! They know their stuff and make it not only a great basketball experience but a great life experience as well. It was so much fun I was sorry the week was over!

— Addison M. Camper

Inspiring

The instructors are very skilled and helpful with the campers. They created a positive atmosphere and helped my son with his confidence. He was inspired and will definitely come to future camps.

— Glenda H. Parent

Still talking

Both my daughters are still talking about their experience at the Olds camp this summer and are looking forward to next summer's camps (we are having to work our trip to Hawaii around next years positions camp).

— Debbie M. Parent

Genuine Commitment

This was my sons first time at an NBC camp and he had a wonderful experience. The caliber of instruction and character building was second to none and he will definitely be back next year and plans to attend the VA in Edmonton throughout the year. I was so moved by the closing parent program and the genuine commitment to our children and their families was evident. Thank you from the bottom of my heart to all of you who make these life giving experiences for our children possible.

— Isleta R. Parent

well informed

Never have I felt so informed regarding a sporting activity for my child,- and I have 6 children so this says alot.

— Cindy K. Parent
SECURE YOUR SPOT – CAMPS SELL OUT!
Last year over 650 Sports Camps sold out, leaving 7,000+ campers on the waitlist. Due to high demand, early registration for our first-come-first-serve camps is strongly recommended.
Camp Dates & Prices
Programs: Complete Player Camp
Age Group: 10 - 16
Gender: Boys and Girls
Overnight: $725.00 CAD
Extended Day: $650.00 CAD
* Please note, times may vary on the first and last day of camp.
Programs: Complete Player INTENSIVE Camp
Age Group: 12 - 18
Gender: Boys and Girls
Overnight: $845.00 CAD
Extended Day: $755.00 CAD
* Please note, times may vary on the first and last day of camp.
Programs: NBC Basketball Leadership
Age Group: 14 - 18
Gender: Boys and Girls
PLEASE NOTE: Invite or application only! Contact [email protected] if you are interested.
* Please note, times may vary on the first and last day of camp.