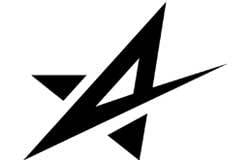 NBC Basketball Camp at Rocky Mountain College
NBC Basketball Camp at Rocky Mountain College
32

Reviews
Average Rating
Stars
Join us this summer at Rocky Mountain College in Billings, Montana. Improve your skills, work hard, and compete with coaches who want you to improve. NBC Basketball will offer overnight and extended day camps for athletes who are wanting to get better.
Join us in Billings this summer at Rocky Mountain College, where NBC Camps have developed some of the most successful basketball players in Montana. Offering three weeks of camp each summer, this camp location captures players from all over Montana who want to improve their game on both sides of the court. NBC's experienced coaches are determined to help every player gain an edge on their opponent and grow as a leader. We strive to help each athlete gain confidence both on and off the court. Experience the intensity, Christian atmosphere, leadership training and basketball training at Rocky Mountain next summer!
Highlights Include
6 to 10 hours of intensive skill work, fundamentals, games, tournaments, events and leadership training per day
Total basketball skill development with amazing staff
Goal setting, mental toughness, confidence under pressure, skill mastery, enthusiasm, self-discipline, Christian values, and great fun
High energy events like Intensity Night, Evening Programs, and All-Star Games
Leadership training workbook for each camper
Camp Coaches
Basketball Director

Layne Glaus

Layne grew up on the family ranch in Whitehall, MT. After high school, he played at the University of Montana-Western. Layne began his coaching career as the JV coach for Montana-Western and coached for five years at Park High, where he was also the Athletic Trainer.

View Layne's Bio

⟩

Staff

NBC Coaching Staff

NBC Camps selects outstanding coaches of high integrity and character, work ethic and willingness to pour their lives into helping athletes be their best. NBC works hard to hire college players and coaches, along with high school coaches who are dynamic and competent teachers of the game.

View NBC Coaching Staff's Bio

⟩
Camp Details
NBC Basketball Camps in Billings, Montana is hosted on the beautiful campus of Rocky Mountain College. With three intensive basketball skills camps to choose from, campers from all around Montana, the Dakotas, Canada, and Wyoming attend.
2023 NBC MONTANA BASKETBALL CAMPS

Complete Player Basketball Camp
Dates: July 5-8, 2023
Age Group: Boys and Girls 9-18 years old
Pure Shooting & Offensive Skills Camp
Dates: July 11-14, 2023
Age Group: Boys and Girls 11-18 years old
Complete Player Basketball Camp
Dates: July 17-20, 2023
Age Group: Boys and Girls 9-18 years old
Daily Times: Overnight | Extended Day 9:00am- 9:00pm
CAMP DESCRIPTIONS
Complete Player Camps focus on the crucial keys to becoming a skillful player. We break our teaching into four focus areas: Individual offense, defense, shooting and team skills. Campers are separated into teaching groups and teams based on their age and ability. These camps are not for the beginning basketball player. Athletes who attend must have a decent ability to dribble and be able to play for at least 6 to 8 hours a day. We recommend our junior camps to younger or more beginning athletes.
Complete Player Camps emphasize extensive skill development, intensity, enthusiasm, leadership, and teamwork. Many athletes who have attended our program go on to play at the college level and beyond. NBC Camps full-time staff work year-round to make NBC Camps the premier basketball camp in the world.
Pure Shooting & Offensive Skills Camps: Shooting is basketball's most crucial skill. At this camp NBC staff work with campers to gain greater depth as a shooter as well as honing offensive moves. The focus of this camp is to become an offensive threat on the court. All athletes receive video analysis of their shot, personal evaluation, and drills, and skills designed for improvement.
NBC HOOPGEAR
Get amazing gear at a discounted cost and pick it up at camp when you arrive. Premium ultra-soft zip hoodie, "Intensity" performance shirt perfect for intensity stations, and practice shorts for $99. Hoopgear price includes shipping and tax. Plus add the custom Baden NBC Camps Basketball for $45. Call 1-800-406-3926 to order your gear or select it when you register online. For more information visit www.nbccamps.com/store.
Show Less

See More

Camp Details
Sample Daily Schedule
7:00 am

Wake Up

7:30 am

Breakfast

8:00 am

Ball Handling

9:00 am

AM Session: full court transition, post and guard stations, shooting stations, 5 man motion offense, inbound plays/games and tournaments

12:00 pm

Lunch

1:30 pm

PM Session: offensive attack moves, defensive positioning, court awareness, 3v3 and 5v5 games

5:00 pm

Dinner

6:30 pm

Evening Program and Leadership Groups

8:00 pm

Night Basketball Event

10:00 pm

Lights Out
ABOUT THE CAMPUS
Founded in 1878, Rocky Mountain College is Montana's oldest institution of higher learning. The newly remodeled campus is located right below the rims surrounded by a quiet residential neighborhood. Campers will be staying in residential dorms. These rooms are not air-conditioned, and we suggest you bring a fan. The cafeteria facility provides an all-you-can-eat salad bar with fresh fruit, hot entrees with beverages, sandwiches, and cereal stations. The main gym facility is air-conditioned. Campers have access during supervised free time for swimming in the campus pool. Campers alternate being bused to nearby local gyms to provide maximum competition and plenty of room for training and games.
Camp Questions & Answers
Where do the NBC coaches at Rocky Mountain College stay in relation to the campers?
NBC Staff and coaches stay in the dorms the campers are housed in. Typically there is at least one camp staff member on each floor of the dorm. These coaches assist with lights out, wake up, and general supervision.
What time is check-in on the first day of NBC Basketball Camp at Rocky Mountain College?
General check-in begins at 12:30. All overnight campers will need to turn in medical release forms, get moved into a dorm room and prepare for the first session. Camp begins with a camper orientation at 2:00pm.
Have more questions about camp such as the NBC staff to camper ratio, what to bring, and registration/cancellation policies? For general FAQs - https://www.nbccamps.com/faq. For specific questions about the basketball training at camp - https://www.nbccamps.com/faq/b...

Show Less

See More

Questions & Answers
Overall Average Rating
Stars
Gained Confidence

I learned to be more confident and become a better person.

— Tyler L. Camper

Great experience!

I want to come back because I had a great experience and I made a lot of friends.

— Haidyn R. Camper

Great communication!

Great communication between the camp organizer (Jonathon) and the parents. They were concerned with developing the overall person, not just as a basketball player. Great skills development and drills.

— Sandy W. Parent Complete Player
Show Less

See more

Reviews
How to push yourself

I loved to meet new people and how the coaches push you. I learned to pop curl, how to fix you're footwork on a fast break and to push yourself.

— ShyRae. Camper

Encouragement when it's hard

I learned form shooting, to get low on defense, and how to be encouraging even when it's hard. I learned a lot and got out of my comfort zone.

— Whitney. Camper

Pushed my kids to be stronger players

Both my kids love how they help guide, instruct, push them to become a stronger/harder players.. and they also love the little down-times filled with guidance, laughter, and stories!

— Neleh B. Parent Pure Shooting & Offensive Skills

Talked about life lessons

My son enjoyed it. He talked about the life lessons the coaches shared. I really appreciated their willingness to talk to the kids about difficult experiences. I liked the focus on various fundamentals. The coaches were very friendly and accommodating.

— Shelly H. Parent Pure Shooting & Offensive Skills

My camper learned more about herself

My camper liked to mental part, the discussions and learning more about herself mentally.

— Amber T. Parent Complete Player

Brenna A.

The scheduling was good. My camper said everything ran on time. She really liked all the coaches. The food, not so much.

— Parent Pure Shooting & Offensive Skills

Great learning experience!

My daughter enjoys your camp, it is a great basketball learning experience for her.

— Hallie F. Parent Complete Player

Skills and Friends!

I was so nervous coming to NBC for the first time. But one girl stood out and made sure I was having a great time. By the first evening I already learned new skills and friends. I am determined that I can be what I strive to be. NBC has taught me that.

— Nikky H. Camper Complete Player

Impact!

It really made an impact on my life in basketball and God.

— Alexis D. Camper Complete Player

My Summer!

This camp is one of the best parts of my summer.

— Garrett D. Camper Complete Player

My Life!

I want to return to camp because it changes my life in the right direction.

— Ben S. Camper Complete Player

FUN!

I think it was a fun experience of learning and fun.

— Cami C. Camper Complete Player

Love the environment.

I love the coaches, environment, and attitude! Everything was tremendous and awesome!

— Jen F. Camper Pure Shooting & Offensive Skills

Liked Camp

I am pleased with everything that NBC Camp teaches. It is a good camp and the coaches are all well mannered, polite and very attentive to the kids.

— Jannel E. Parent Complete Player

Learning more

Not only do you learn basketball skills at NBC Camps, but you also learn something much more valuable which are life skills.

— Ben M. Camper Complete Player

Organized

I love the formality of it, Christian based, organized and also really emphasizing the kids to be good people. It seems like there is more and more younger kids and a large attendance. I would love to see smaller groups and not so many kids at once. More individual work with players.

— Kim H. Parent Complete Player

I Love NBC Camps!

I love NBC Camps. It has helped me become a better player and a better person. The speakers at evening program were great this year!

— Kayla G. Camper Pure Shooting

Encouraged Hard Work!

Positive attitude and encouraged hard work! Try to put less players on the team for more touches.

— Trent M. Camper Pure Shooting

Camp Was Great!

The camp was great in improving my game and in helping me be a better person as well!

— Matthew N. Camper Complete Player

Got To Know Me!

I loved the way NBC Camps really got to know me on a personal level.

— Tyler K. Camper Complete Player

I Liked It All!

I liked all of the activities, especially intensity night!

— Alton G. Camper Pure Shooting

Everything Went Great!

I really liked doing roll call. I also liked the coaches and how they were willing to help us get better. Also I liked meeting new people.

— Haley J. Camper Complete Player

Had To Push Myself!

I liked the games we played and even though intensity night was hard I liked that I had to push myself and after it I was very happy that I did. NBC is good at making you feel welcomed and helping you have a good time. I'll definitely come back! The coaches were amazing and I had a great time and met a lot of great people!

— Rachel W. Camper Pure Shooting

Loved Camp!

I liked all the different activities. Intensity night was great!

— Alton G. Camper Pure Shooting

Uplifting!

Uplifting, very organized and intense!

— Logan K. Camper Complete Player

It Was Awesome!

Very encouraging environment. It was awesome!

— Paige T. Camper Pure Shooting

Self Motivation!

I love what this camp did for my camper's values, and self motivation. She appears to be a totally different athlete in that regard. She also has a lot more confidence as an athlete and her goals are much more defined now. She learned a lot about what she needs to do to improve on the court, and how to make her skills stronger. When we left camp she was not settled in a room. Check-in was very disorganized.

— Shelly H. Parent Pure Shooting

My Son Loved It!

This was my son's first time and he loved it. It was all good. They had kids shooting and interacting in different ways!

— Trevor K. Parent Pure Shooting

Camp was Ok

My son enjoyed the meals but the hours on the court were too long. He doesn't like basketball enough for this camp. He liked the coaches and the night meetings.

— Tyler W. parent of camper
SECURE YOUR SPOT – CAMPS SELL OUT!
Last year over 650 Sports Camps sold out, leaving 7,000+ campers on the waitlist. Due to high demand, early registration for our first-come-first-serve camps is strongly recommended.
Camp Dates & Prices
* Pricing is subject to change based on availability. Enroll today to secure current rates.
* Pricing is subject to change based on availability. Enroll today to secure current rates.
* Pricing is subject to change based on availability. Enroll today to secure current rates.