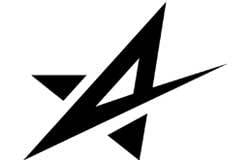 NBC Overnight Basketball Camp at Southwestern Assemblies of God University
NBC Overnight Basketball Camp at Southwestern Assemblies of God University
15

Reviews
Average Rating
Stars
NBC Basketball is coming to Waxahachie, Texas this summer for two skill-intensive overnight basketball camps. Come and improve your basketball fundamentals with our talented coaching staff.
NBC Basketball is hosting camp at SAGU this summer. These camps are perfect for players hoping to be challenged in a fun, encouraging, and intense atmosphere. Led by top-notch NBC coaching staff, campers will work on skill development, full-court game play, sportsmanship, teamwork and leadership. If you are looking to elevate your game and increase your confidence, register early to experience the NBC Camps difference!

Highlights Include
Assessment of athletic and basketball skills
Coaches who invest in your game and life
An environment of enthusiasm, hard work, intensity, Christian values and encouragement
6 to 10 hours of skill training, games, tournaments, leadership training per day
Camp Coaches
Staff

NBC Coaching Staff

NBC Camps selects outstanding coaches of high integrity and character, work ethic and willingness to pour their lives into helping athletes be their best. NBC works hard to hire college players and coaches, along with high school coaches who are dynamic and competent teachers of the game.

View NBC Coaching Staff's Bio

⟩
Camp Details
This camp will be a Complete Player Basketball Camp which will focus on all aspects of the game from beginner to advanced.

2023 NBC TEXAS BASKETBALL CAMPS
Girls Complete Player Basketball Camps
Dates: May 29 - June 1, 2023 | Age Group: Girls 11-14 years old
Dates: June 12-15, 2023 | Age Group: Girls 12-16 years old
Boys Complete Player Basketball Camps
Dates: May 29 - June 1, 2023 | Age Group: Boys 10-16 years old
Dates: June 12-15, 2023 | Age Group: Boys 12-18 years old
Daily Times: Overnight | Extended Day 9:00am-9:00pm
CAMP DESCRIPTIONS
Complete Player Camp
These camps offer training in all aspects of the sport including leadership and confidence training. NBC's Complete Player basketball curriculum is all-encompassing to help athletes develop and master skills to play the game of basketball with excellence. Complete Player Camps offer overnight (complete program training) and extended day options for those who commute to and from camp each morning and evening.

Show Less

See More

Camp Details
Sample Daily Schedule
7:00 am

Wake Up

7:30 am

Breakfast

8:00 am

Ball Handling

9:00 am

AM Session: full court transition, post and guard stations, shooting stations, 5 man motion offense, inbound plays/ games and tournaments

12:00 pm

Lunch

1:30 pm

PM Session: offensive attack moves, defensive positioning, court awareness/ 3v3 and 5v5 games

5:00 pm

Dinner

6:30 pm

Evening Program and Leadership Groups

8:00 pm

Night Basketball Event

10:00 pm

Lights Out
ABOUT THE CAMPUS
SAGU is located on the outskirts of Dallas, Texas. The town is called Waxahachie, Texas and the campus hosts a beautiful main gym, and cafeteria. Each room typically accommodates two campers with nearby private shower facilities. Evening Programs are typically held in the University's theater or large classroom.
The Dorm was chosen as one of the top ten college dorms in America. Suite setup with two rooms sharing one bathroom. Two to a room, four to a suite. Dorms, cafeteria, and gyms all easy access, safe area, and close. Indoor pool access during break time.
Food sample:
Hamburgers, pizza, salad bar, all you can drink juice, soda, milk, dessert option. Great dining options and hotels close by for parents who want to stay nearby.
College Gym with six baskets, nice floor, and air-conditioned. Three gyms are available within easy walking distance.
Camp Questions & Answers
Where is Waxahatchie, Texas?
NBC Basketball Overnight Basketball Camps are located in Waxahatchie, Texas which is about a 30-40 minute drive south of Dallas. The camp is located at SAGU which is a beautiful private Christian University.
Do you have more FAQ questions about NBC Texas Basketball Camps?
Have even more questions about NBC Texas Camp such as, what to bring, and registration/cancellation policies? Visit general camp FAQs (https://www.nbccamps.com/faq). For specific questions about the basketball training at camp, please visit basketball FAQs (https://www.nbccamps.com/faq/basketball)
Show Less

See More

Questions & Answers
Overall Average Rating
Stars
Kept the kids busy

You all did a wonderful job on keeping the kids busy.

— Jasiah L. Parent Pure Shooting & Offensive Skills

Loved camp!

My son loved the camp. He loved the skills he learned, the food he ate, the campers he was with. He had a great time and is ready to go again next year. Thank you staff for all your hard work, dedication to the kids and for making a difference in a young persons life.

— Ashlee B. Parent Complete Player

We will be back!

Tiffany emailed us parents several times and was available to answer any questions. I liked that the campus dorms, cafeteria, gym, and classrooms were in 2 buildings giving the overnight campers easy access to everything they needed. My son loved the coaches, the drills, the games, and the group talks. We will be back.

— Tanylle C. Parent Crowell U
Show Less

See more

Reviews
Encouraging!

Every coach there got to know every camper. They encouraged everyone. My daughter is ready for next year!

— Dianne F. Parent Complete Player

Camp Accommodations!

I liked the accommodations and skills taught at camp.

— Evan V. Camper

Game Time!

I liked that camp was not just about doing drills. We got a lot of game time experience.

— Kyler K. Camper

All Welcome!

Coaches made all kids feel like they are welcome at camp.

— Lilian F. Camper

Extra Practice!

I liked that I could get in extra practice time when needed.

— Jabari D. Camper

College Dorms.

The kids love living in college dorms and getting to be on there own for a few days to enjoy there friends.

— John T. Parent

Got Better.

I learned a lot of great things at camp. I got way better in just four days.

— Marina B. Camper Complete Player

Helpful.

It was a learning experience. It was really fun and I learned a lot

— Shawndra R.

Okay camp.

They work us too hard.

— Jared B. Camper Complete Player

Great Camp!

Coach to player ratio was very good!

— Everett H. Parent Complete Player

I Loved Camp!

I loved camp! It was awesome! I want to come back.

— Colson S. Camper Complete Player

More kids

Need more participants to help make it better.

— Devin J. Parent Complete Player
SECURE YOUR SPOT – CAMPS SELL OUT!
Last year over 650 Sports Camps sold out, leaving 7,000+ campers on the waitlist. Due to high demand, early registration for our first-come-first-serve camps is strongly recommended.
Camp Dates & Prices
Programs: Complete Player INTENSIVE Basketball Camp
Age Group: 12 - 18
Gender: Boys
PLEASE NOTE: CAMP ENDS AT 11:30AM ON LAST DAY. Extended Day hours are generally 9:00am - 9:00pm.
* Pricing is subject to change based on availability. Enroll today to secure current rates.
* Pricing is subject to change based on availability. Enroll today to secure current rates.