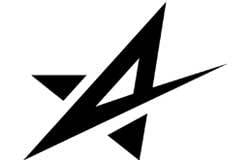 NBC Overnight Basketball Camp at Yavapai College
NBC Overnight Basketball Camp at Yavapai College
10

Reviews
Average Rating
Stars
Join NBC Basketball this summer for skills development, game play and an amazing experience for campers at Yavapai College!
Located just north of Phoenix at Yavapai College, NBC Camps is the perfect place to beat the heat and spend a week improving your game in an exciting, intense camp environment. The NBC Complete Player Basketball Camp attracts elite players from across Arizona, Nevada, California, and New Mexico who are looking to become better players and better people. The NBC coaching staff are committed to developing each camper into more confident players. The complete player intense camp is ideal for boys aged 12-17 who want to improve their skills and have a fun week at the camp. The Complete Player 3-day camp and the shooting and attack moves camp is for both boys and girls.

Highlights Include
Total basketball skill development: 6-10 hours of skill work per day, games, tournaments, leadership training per day
Personal assessment of athletic and basketball skills with outstanding coaches and staff
Goal setting, mental toughness, confidence under pressure, skill mastery, enthusiasm, self-discipline, Christian values, and great fun
High energy environment to help players improve.
Play six to 10 hours of basketball per day
Camp Coaches
Staff

NBC Coaching Staff

NBC Camps selects outstanding coaches of high integrity and character, work ethic and willingness to pour their lives into helping athletes be their best. NBC works hard to hire college players and coaches, along with high school coaches who are dynamic and competent teachers of the game.

View NBC Coaching Staff's Bio

⟩

Director

Brad Clifford

Having spent 36 years at Yavapai College as a student, student-athlete, assistant coach, head coach, assistant athletic director and athletic director, Brad Clifford bleeds Roughrider Green and Gold. Clifford is no stranger to the Prescott area; he attended Prescott High School where he lettered in basketball twice and baseball twice. Following a two-year LDS mission to Quito, Ecuador, Clifford returned to Prescott and became a student at Yavapai College. Yavapai was reinstating the men's basketball program after a 5-year hiatus and Clifford became a member of that team.

View Brad's Bio

⟩
Camp Details
In a few short years, NBC Camps in Arizona has become one of the most popular basketball camps in the region. The intensity of NBC Camps helps maximize the "heightened" environment necessary for growth. Come elevate your game and change your life.
2023 NBC ARIZONA BASKETBALL CAMP

Complete Player Basketball Camps
Dates: June 5-8, 2023
Age Group: Boys and girls 10 - 14 years old
Shooting & Attack Moves Basketball Camps - POSTPONED
Dates: July 5-7, 2023
Age Group: Boys and girls 10 - 14 years old
Boys Complete Player Intensive Basketball Camp
Dates: July 17-21, 2023
Age Group: Boys 12 - 17 years old
Check-in Time: 12:30pm for Complete Player, 10:00am for Boys Intensive
Intensity Night: Third night of camp
Closing Program: 3:00 – 4:00pm on last day
CAMP DESCRIPTION
Complete Player Camps: Complete Player Camps focus on the crucial keys to becoming a talented player. We break our teaching into four focus areas: Individual offense, defense, shooting, and team skills. Campers are separated into teaching groups and teams based on their age and ability.
Complete Player Camps emphasize extensive skill development, intensity, enthusiasm, leadership, and teamwork. Many athletes who have attended our program go on to play at the college level and beyond. NBC Camps full-time staff work year-round to make NBC Camps the premier basketball camp in the world.
Shooting and Attack Moves Camp focuses on basketball's most crucial skill, shooting. At this camp NBC staff work with campers to gain greater depth as a shooter as well as honing offensive moves. The focus of this camp is to become an offensive threat on the court. All athletes receive video analysis of their shot, personal evaluation and drills, and skills designed for improvement.
Complete Player Intensive Basketball Camp - This camp is designed for athletes ages 12-17. This camp is not for the beginning basketball player. Athletes who attend must have a fair amount of experience and ability appropriate for 6 to 8 hours a day of basketball. We recommend our complete player camp option to younger or more beginner athletes. Complete Player Intensive Basketball Camp will challenge athletes with more live-action skill development than the complete player camp and prepare athletes for more competitive play at the high school and college level.

Show Less

See More

Camp Details
ABOUT THE FACILITY
Yavapai College is less than 2 hours north of the Phoenix metropolitan area. Yavapai's small campus is ideal for camp with the dorms, gym, swimming pool and cafeteria all within a few minutes walk of each other.
Campers will be staying in dorms. You do not need to request a roommate before camp begins. When you sign up for a room, have your preferred roommate with you. If you have no preference, we will match you with someone of the same gender and similar age. Each room has 2 beds available, and there are three rooms to a suite. You can potentially room six people together in one suite.
Camp Questions & Answers
When is intensity night at NBC Basketball Camp at Yavapai College?
Intensity night is on the third night of camp.
Is this the same basketball camp that used to be hosted at Embry Riddle University in Prescott, Arizona?
Yes, NBC Basketball Camp moved facilities to Yavapai College for basketball camp.
Show Less

See More

Questions & Answers
Camp Reviews
Overall Average Rating
Stars
The Coaches Were Great and Very Knowledgeable!

— Anonymous

Confidence Builder

I strengthened my skills and built my confidence.

— Brynn H. Camper

Great Opportunity

I have improved my ball handling, my shot and my confidence as a player. I enjoy the opportunity to get better every year. The coaches made the camp difficult yet always fun and interesting.

— Nathan H.
Show Less

See more

Reviews
Helpful Workouts

I improved my ball handling skills and doing different combos to get past my defender. It was really fun. The coaches are awesome and the actual workouts are helpful.

— Rome B.

Involved Coaches

Camp is awesome, the coaches are interactive.

— Ben B

Kept My Son Busy

Kept my son busy, off the computer, phone, xbox and in the gym working on his skills for 5 days! Awesome camp counselors! This was my son's 4th year at NBC - he really enjoys this camp!

— Rebecca B.

Focus on Mental Discipline

I liked that the focus was also mental discipline and the boys were kept busy. I feel that they got their money's worth for sure! My son was easily able to tell me many things he felt he learned and improved on. The focus on team was so important and it was evident when we came the last day to see them. Thank you!

— Naomi B.

Motivated My Child

The camp motivated my child to push himself to the limits, he came back with a new passion and focus.

— Nancy B

Supportive

I learned so much about myself through basketball during this year of camp. The environment of the camp is so supportive and everyone accepts you for who you are.

— Jaden S.

Unique Experience

Writing the letter was very special for me and my parents. I liked how this camp pushed me physically, mentally, and spiritually. I have never had this type of experience before to actually take a good look at who I am and who I want to be!

— Noah D
SECURE YOUR SPOT – CAMPS SELL OUT!
Last year over 650 Sports Camps sold out, leaving 7,000+ campers on the waitlist. Due to high demand, early registration for our first-come-first-serve camps is strongly recommended.
Camp Dates & Prices
This program has concluded for the season.
Please Join our Priority List to be notified when this program is available for registration.