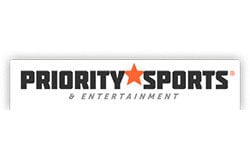 Nike Basketball Camp Chicago Hope Academy Fieldhouse
Nike Basketball Camp Chicago Hope Academy Fieldhouse
21

Reviews
Average Rating
Stars
Improve your game and have serious fun
at Nike Basketball Camps
Get better with NBPA player-agent and former college basketball coach Reggie Brown in summer 2023! This Chicago basketball camp is the ideal place to sharpen your offensive, defensive and shooting skills.
The Complete Skills Camp helps players of all abilities develop athletically, refine fundamental basketball skills and enhance their skill set at the post, wing or guard position.

Highlights Include
Possible guest appearances from current and former NBA players!
Focus on fundamental development, shooting technique, team play tactics, and basketball IQ
Receive a Nike Basketball Camp t-shirt and other prizes!
Camp Coaches
Camp Director

Reggie Brown

Reggie Brown has been with Priority Sports for over 18 years. An NBPA-certified player-agent, Reggie's involvement in negotiations benefits from his many relationships throughout the NBA. Reggie also excels in talent evaluation and the NBA pre-draft process.

View Reggie's Bio

⟩
Camp Details
AUGUST 1-3, 2023

Check-in: Tuesday at 8:30am
Closing Ceremony: Thursday at 3:00pm
Daily Hours: TUES-THURS 9AM-3:30PM

*Early Bird Pricing through June 19th. Prices will increase after this date.

CHICAGO HOMAGE EDITION CUSTOM BASKETBALL SHORTS
At registration, you will have the option to purchase Chicago Homage Edition Custom Basketball Shorts for $60 (sizing runs from Youth Small-Adult 3XL). Those who purchase shorts will receive free lunch daily. For more details on the shorts, click here.
PRE-CAMP CHECKLIST
To view your customer account, complete your mandatory forms, pay balance dues, and review important camp information, visit Pre-Camp Checklist. All necessary camp information is on this page. If there are any imperative changes prior to camp start, registered campers will be notified via email and this webpage will be updated!
PACKING LIST
Below is a suggested list of clothes, equipment, and personal items. US Sports Camps is NOT responsible for lost or stolen articles or money.
● Athletic, on-court clothing
● Athletic shoes
● Water bottle
● Packed lunch and snacks
● Small gym bag/backpack

CAMPER EVALUATION
Upon arrival, all participants are evaluated by the staff so that their own instructional needs can be addressed throughout the week. In addition, campers will be evaluated and then split up into smaller groups according to age and ability.
MEDICAL PROTOCOL
Most camps have an athletic trainer on-site to help with illness or injury. In case of an emergency, campers will be transported to the nearest hospital.
COMPANY POLICIES
For information regarding our cancellation policy and all other company policies, please visit USSC Policies.
TRANSPORTATION
Transportation is not provided by the camp to or from any airports. If you are flying to or from camp, we recommend using an airport shuttle service. Please schedule flights as close as you can to the check-in times on the first day and check-out times on the last day.
NIKE BASKETBALL CAMP FAQ
For general questions about our basketball camps, please see our FAQ page.
*Please note, this information is subject to change.
Show Less

See More

Camp Details
Sample Daily Schedule
9:00 AM

Camp meeting, discuss agenda for the day

9:15 AM

Offensive/defensive skill stations

10:30 AM

Games/contests/shooting

11:30 AM

Guest Speaker

12:00 PM

Lunch/games

12:45 PM

Offensive sets discussion

1:00 PM

Team practice

1:30 PM

Offensive skill stations

1:15 PM

Defensive skill stations

2:00 PM

Games (3X3, 4X4, 5X5)

3:15 PM

Contests/Closing Words

3:30 PM

Departure
Chicago Hope Academy Fieldhouse offers an unparalleled fitness experience with: an exceptional 65,000 square feet, 4 NBA-sized basketball courts, stadium seating for 1,000, 10,000 square feet of cardio and strength training equpment, 4 professional volleyball courts, professional locker rooms, a private lounge, a hydrotherapy room, a cold plunge pool, and a resistance pool.
Overall Average Rating
Stars
It was fun!

August 29, 2021: It was fun! He learned a lot. He liked the coaches and the gym was nice (and air conditioned!). His highlight was meeting Bobby Portis.

— Susanna V., Parent

Hanan enjoyed working on drills

August 28, 2021: Hanan enjoyed working on drills and playing team basketball with her peers.

— Gregory W., Parent

Leo said this was his favorite camp he did all summer

August 26, 2021: Leo said this was his favorite camp he did all summer. He said his coaches were more on the serious side which he loved because he came there looking to improve his skills. Leo is not very out going and more on the quiet side. But in the last day of camp he went over and thanked Reggie Brown without being prompted . For him to do this act may seem small, but it came from his heart and that shows me this camp truly resonated with him.

— Kim F., Parent
Show Less

See more

Reviews
We will come back!

August 7, 2019: This is one of the best basketball camps that we've been to this summer. My son wishes there was more than 1 session of the camp. He had a lot of fun and met many new friends. More importantly, he learned the fundamentals and the technical skills which make him a better basketball player. We will come back!

— Grant L., Parent

He went crazy when he got to meet the NBA players

July 27, 2019: Learning new ball-handling skills was exciting for my son. He went crazy when he got to meet the NBA players. Making new friends and getting to shoot from an NBA three-point line were also highlights for him.

— Darryl R., Parent

He made some friends

July 26, 2019: The scrimmages gave him some very beneficial experience with people of similar skill level. On top of that, he made some friends and had a fun time while getting better.

— Don T., Parent

Truly Changed His World!

July 27, 2018: I brought my son from Kentucky just so he could attend the Nike Camp with Coach Reggie Brown. And it was worth it, my son had a great time! His skills and confident definitely improved while he attended camp. Coach Reggie Brown personally gave him very encouraging words that have truly changed his world and improved him as better player. The camp made a big difference in his life. Now he feels confident in trying out for his freshman/sophomore high school team. Thanks Coach Reggie Brown for giving back to the community!

— Peggy E., Parent

I Want to Go Back!

July 27, 2018: This camp was very fun and I definitely got better at basketball overall. I want to go back next year!

— Amir S., Camper

Great Enviornment!

July 27, 2018: My son loved the four days he was in the camp. He learned new skills and more importantly he loved the staff and the great environment they established at the camp. Thank you!

— Mary M., Parent

​ Our son had a great experience

August 04, 2017: Our son had a great experience, loved the coaching staff, made friends, enjoyed meeting NBA players and really needed the positive, encouraging environment that the camp staff created! We would recommend this camp in a heartbeat and hope Shouta can go again.We were highly satisfied with the camp. Shouta loved everything about the camp. His only complaint was it ended too soon. :)

— Shouta H., Parent

The skills training was incredibly beneficial

August 04, 2017: The skills training was incredibly beneficial to help my son improve his technique and fundamentals. The coaches really showed they cared. I greatly appreciate Reggie's testimony and commitment to each camper. His overall commitment to giving back and pushing the students to be their best is to be applauded. Thank you Reggie!

— Gabriel O., Parent

My son really enjoyed this camp and improved a great deal

August 04, 2017: I haven't had my kids participate in a number of camps, but my son really enjoyed this camp and improved a great deal in ball handling.

— Billy R., Parent

My son loved meeting players from the Chicago Bulls!

August 11, 2016: Everyone was amazing!!! The camp was encouraging and motivating and there was some real heart shown throughout camp. We first attended last year and will continue to keep coming back. My son said Coach Warwick and Coach Reggie were very intense and experienced and he loved working with them. The staff were all so compassionate. He loved meeting the Bull players!

— Deanna F., Parent

The coaches really encouraged and supported me.

August 11, 2016: My favorite parts of camp were learning new things, listening to how I can get better, and just the motivation. I needed this. I loved it and learned a lot, gained confidence, and really enjoyed and appreciated the coaches. I will never forget what I learned from Coach Shane and Coach Ian. These guys really took some time with me. I appreciate the encouragement Ian gave and all the support Shane gave me and trusting me to lead his drills and I appreciate most when Mr. Reggie Brown said, "Keep it up, get better" and shook my hand and said, "I appreciate you being here". I hope you make this camp longer next year.

— Ulysses H., Camper

Great shooting techniques.

August 11, 2016: My son loved the camp and would like to do more sessions. The coaches taught him great techniques for shooting.

— Sonia A., Parent

My son got to meet NBA players.

August 11, 2016: My son's favorite part of camp was obviously meeting the Warwick Warriors and NBA players.

— Maria A., Parent

I appreciated the feedback at the end of camp.

August 16, 2016: It was great to see the interaction between all of the coaches and campers and their various skill levels. I also appreciated the feedback at the end of camp. The only improvement you could make for next summer would be to make it 5 days instead of 4.

— Andrea C., Parent

The kids loved meeting current and Past NBA players.

The external help the director received from some of his colleagues brought some REALLY great enriching drills to further advance the kids current skill sets. The kids also got a kick out of seeing current and past NBA players stop by to talk with them.

— Mark H., Parent

A great value for the dollar. We'll be back!

We will be back next year without question! My sons had a great time at the camp and definitely learned to improve their basketball skills. The camp director and his coaches are true basketballers and the camp was a great basketball experience. We got pictures with my players and Chicago Bulls player (, and they were pumped up about that. The camp was a great value for the dollar and facility was nice so we'll be back.

— Ulric T., Parent

Overall great experience.

My son said he liked the drills so he can work on his game. Overall great experience.

— Sandy B., Parent

Very organized!

My son had a very good time. The director and the counselors did an awesome job. The camp director was excellent and he was very good with the kids encouraging them, but also keeping them on track. Very organized! There were a good mix of kids and they did challenge the kids with drills. The Warwick trainers were great and did really good drills with the kids.

— Kimberly S., Parent
SECURE YOUR SPOT – CAMPS SELL OUT!
Last year over 650 Sports Camps sold out, leaving 7,000+ campers on the waitlist. Due to high demand, early registration for our first-come-first-serve camps is strongly recommended.
Camp Dates & Prices
Programs: Complete Skills
Age Group: 8 - 17
Gender: Co-Ed
Camp will run Tuesday-Thursday.
* Pricing is subject to change based on availability. Enroll today to secure current rates.