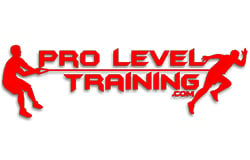 Nike Basketball Camp Minneapolis Sports Center
Nike Basketball Camp Minneapolis Sports Center
20

Reviews
Average Rating
Stars
Improve your game and have serious fun
at Nike Basketball Camps
Spend your 2023 winter break in Minneapolis with former Chicago Bulls player Khalid El-Amin. With assistance from the Pro Level Training Staff, these coaches will help you reach your basketball goals, boost your confidence, and improve your all-around game.
Pro Level Training Nike Basketball Camps' mission is to provide players with the skills and mental approach they need to become a better and more explosive player. The Complete Skills camp places emphasis on fundamentals, footwork, balance, and conditioning. The Shooting Camp emphasizes technique, footwork, shooting drills and post/perimeter shooting.

Highlights Include
In-depth analysis of each player's conditioning and footwork
Discussion of nutritional goals and off-court activities to benefit on-court game
All summer campers receive a Nike Basketball Camp t-shirt and other prizes!
Camp Coaches
Co-Director

Khalid El-Amin

Khalid El-Amin is the owner and head trainer at El-Amin Training. Khalid was the starting pointguard for the University of Connecticut when they won the national champsionship in 1999 and was then drafted in the 2nd round to the Chicago Bulls.

View Khalid's Bio

⟩

Staff

Pro Level Training

Pro Level Training's concept is very simple: cover all grounds with everyone that we work with. In addition to skills training, we place major emphasis on the strength, conditioning and performance sides of the game.

View Pro Level Training's Bio

⟩
Camp Details
December 27-29, 2023
Check in: Wednesday at 8:30am
Closing Ceremony: Friday at 2:30pm
Meals: Lunch is not provided. Please bring a packed lunch.
Daily Hours: WED-FRI 9AM-3PM

PRE-CAMP CHECKLIST
To view your customer account, complete your mandatory forms, pay balance dues, and review important camp information, visit Pre-Camp Checklist. All necessary camp information is on this page. If there are any imperative changes prior to camp start, registered campers will be notified via email and this webpage will be updated!
PACKING LIST
Below is a suggested list of clothes, equipment, and personal items. US Sports Camps is NOT responsible for lost or stolen articles or money.
● Athletic, on-court clothing
● Athletic shoes
● Water bottle
● Packed lunch and snacks
● Small gym bag/backpack

CAMPER EVALUATION
Upon arrival, all participants are evaluated by the staff so that their own instructional needs can be addressed throughout the week. In addition, campers will be evaluated and then split up into smaller groups according to age and ability.
MEDICAL PROTOCOL
Most camps have an athletic trainer on-site to help with illness or injury. In case of an emergency, campers will be transported to the nearest hospital.
COMPANY POLICIES
For information regarding our cancellation policy and all other company policies, please visit USSC Policies.
TRANSPORTATION
Transportation is not provided by the camp to or from any airports. If you are flying to or from camp, we recommend using an airport shuttle service. Please schedule flights as close as you can to the check-in times on the first day and check-out times on the last day.
NIKE BASKETBALL CAMP FAQ
For general questions about our basketball camps, please see our FAQ page.
*Please note, this information is subject to change.

Show Less

See More

Camp Details
Sample Daily Schedule
9:00 AM

Campers Arrive

9:15 AM

Stretch/Dynamic Warmup

9:30 AM

Skill Development/Performance Training

11:30 AM

Classroom (Connect & Build Campers IQ of Basketball)

12:00 PM

Lunch/Extra Shooting

12:45 PM

Individual Improvement Drills/Camper Interviews

1:05 PM

Lecture/Skill Competitions

1: 35 PM

Competitive Team Games - 3x3, 4x4, 5x5

3:00 PM

Campers Depart
The Minneapolis Sports Center boasts 50,000 square ft of space, making it the largest indoor sports center in the Twin Cities. Located adjacent to South High School on Lake Street in Minneapolis, the facility holds 4 basketball courts and provides athletic training facilities to urban youth.
Camp Reviews
Overall Average Rating
Stars
We'll be back next year!

— Anonymous

My son came home sore and happy

July 28, 2017: My son came home sore and happy. He loves being worked hard and said he got it there.

— Mike P., Parent

Absolutely amazing.

July 25, 2016: The director and the instructor were absolutely amazing.

— Colt B., Parent
Show Less

See more

Reviews
My son enjoyed all aspects of the camp.

July 26, 2016: My son enjoyed all aspects of the camp, he learned a lot of skills he didn't know, I hope you have it again next year, same place. He was pretty sore the first day but enjoyed all the skills learned.

— Deborah B., Parent

Great camp!

July 26, 2016: From a parent's perspective, the drills and fitness work were tremendous. From my son's perspective, the competition (games/tournaments) was the best. Great camp!

— Derek S., Parent

Great for their self esteem!

July 30, 2016: One on one was fun and boosted him up. So nice to recognize teams and players at the end of the week. Great for their self esteem! No complaints and he was tired so he must have gotten some good running and conditioning in too!

— Candace C., Parent

Our son worked hard every day and really enjoyed it.

August 2, 2016: We knew this camp would be intense and push our son. The video on the website was really great and hooked in my son to give it a try. He worked hard every day and really enjoyed it. He's already trying to convince his brother to join him next summer.

— Heather K., Parent

Thank you for offering this camp!

August 8, 2016: My daughter's favorite parts of camp were the skills, various 1v1 and 3v3 games, and making new friends. Thank you for offering this camp! She loved it.

— Heather D., Parent

My daughter couldn't wait to go back.

August 8, 2016: My daughter had a lot of fun and couldn't wait to go back the next day. The coaches were positive but expected hard work and respect out of the girls. There was a perfect variety of skills mixed with 1v1, 3v3, and 5v5.

— Molly M., Parent

He loves the encouragement

July 28, 2017: He loves the encouragement and friendly competition between campers! We have already recommended a camper this year and will recommend others for next years camp!!

— Tina H., Parent

Brody loved camp and was excited to attend each day.

July 12, 2021: Brody loved camp and was excited to attend each day. He especially like the 5x5 tournament.

— Naomi K., Parent

My daughter made a lot of new friends.

August 6, 2017: My daughter made a lot of new friends. She learned a lot and worked on her skills. All of the staff was very encouraging.

— Karen G., Parent

loved the stations

July 22, 2018: I liked the concept of the camp and I think Coach Travis is a great basketball coach and mentor. My favorite part of the camp was the stations.

— Drake P., Camper

We will be back!

August 4, 2018: My daughter has played on a travel team for 5 years now. She is a solid player but she found this camp challenging and looked forward to attending everyday. She's looking forward to attending camp next year. I also thought coach Travis along with all of his assistants did a wonderful job.

— Christin F., Parent

Loved all the feedback!

August 5, 2018: My daughter enjoyed meeting new friends, enjoyed the stations, and the most fun was playing 5 on 5 with her teammates. Coach Travis gave some great insight for taking a player to the hoop on Day 1. Loved all the positive feedback to the girls.

— Christi M., Parent

Thank you!

July 27, 2019: Connor enjoyed learning skills, making new friends and especially doing well in the Steph Curry drill! He shot really well and was thrilled that he was recognized for it. Thank you!

— Bhavin T., Parent

Great camp

August 5, 2019: This camp definitely was a boost to Cambri's confidence. She looked forward to camp each day. 1 on 1 drills were her favorite. The mini basketball trophies and a full sized ball were a fun change from medals/ribbons! Great camp.

— Jacqui M., Parent

Coach Bledsoe did a great job

August 7, 2019: Arin loved learning and playing in a structured and productive environment! Coach Bledsoe did a great job gaining the girls trust and establishing his strong leadership from the opening minutes of the camp. Arin is sad the camp is over and is looking forward to attending next year, and bringing more friends with too.

— Aaron G., Parent

Vinny had a great time getting to compete against players his age

June 20, 2021: Vinny had a great time getting to compete against players his age and size but also connecting with the older players and coaches as well. He came home each day with stories about things that went well and things to work harder at. His biggest highlights were receiving his camp awards on the final day. He was pumped!!

— Jacob S., Parent

It was a great week!

June 25, 2021: Jameson had a blast at camp and learned so much! Some of the principles and fundamentals really resonated with him! It was a great week!

— Anna K., Parent
SECURE YOUR SPOT – CAMPS SELL OUT!
Last year over 650 Sports Camps sold out, leaving 7,000+ campers on the waitlist. Due to high demand, early registration for our first-come-first-serve camps is strongly recommended.
Camp Dates & Prices
Programs: Complete Skills
Age Group: 8 - 17
Gender: Co-Ed
Camp will run Wednesday-Friday.
* Pricing is subject to change based on availability. Enroll today to secure current rates.