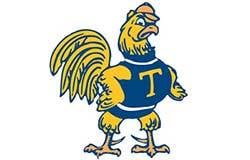 Nike Boys Basketball Camp Trinity College
Nike Boys Basketball Camp Trinity College
14

Reviews
Average Rating
Stars
Improve your game and have serious fun
at Nike Basketball Camps
Work on your game in summer 2022 with Head Men's Basketball Coach James Cosgrove and the Trinity College Men's Basketball staff at this long-time favorite basketball camp in Hartford, CT. Focus on the fundamentals and fine-tuning your positional work, shooting technique, footwork and ball-handling skills.
The Complete Skills Camp helps players of all abilities develop athletically, refine fundamental basketball skills and enhance their skill set at the post, wing or guard position.
Highlights Include
Collegiate-style skill development drills for players of all abilities
Discussion of nutritional goals and off-court activities to benefit on-court game
Receive a Nike Basketball Camp t-shirt and other prizes!
Camp Coaches
Camp Director

James Cosgrove

James Cosgrove begins his 12th season as head men's basketball coach at Trinity College in 2021-22, after guiding the Bantams through last year's pandemic and to a 17-9 overall record and a trip to the NESCAC Semifinals in 2019-20. Over his last seven seasons, Trinity is tied for the best record in the NESCAC record of the league's 11 teams at 42 wins and just 18 losses.

View James's Bio

⟩
Camp Details
SECURE YOUR SPOT!

Due to local and state regulations, we anticipate having to reduce our enrollment numbers significantly this year. You can expect a high demand on these first-come-first-serve camper spots, so please be sure to register early.

JULY 31-AUGUST 4, 2022

All Campers Check-in: Sunday between 1pm-2pm at Jarvis Hall
Closing Ceremony: Thursday at 2:30pm. Departure immediately following.
Show Less

See More

Camp Details
OVERNIGHT CAMPERS
HOUSING & ROOMMATES
Campers will reside in the Jarvis Hall dorms on campus and stay 1-2 per room in suites with a total of 6-8 campers. If you have a roommate request and have not already given it to us, please do so as soon as possible. Roommate requests are not guaranteed, if you don't have a roommate request, you will be placed in a room with someone near your age. It will be a great opportunity to meet someone new!
Bathrooms: Shared
Linens: Not provided
Air-conditioning: Yes
Suggested Spending Money: $40
SUPERVISION
The staff live in the dormitories with the campers and participate in evening activities. Drugs, alcohol and tobacco are strictly prohibited, and constitute, along with general misconduct, grounds for dismissal from camp without a refund.

CAMPER EVALUATION
Upon arrival, all participants are evaluated by the staff so that their own instructional needs can be addressed throughout the week. In addition, campers will be evaluated and then split up into smaller groups according to age and ability.
HEALTH & RELEASE FORMS
All registered campers are required to have a parent or legal guardian fill out US Sports Camps' mandatory Health & Release Forms online before arrival at camp. The State of Connecticut requires a copy of camp participants' most recent physical and record of immunizations, shots, etc., in addition to the US Sports Camps health and release form.

INFORMATION PACKET
A detailed Information Packet containing check-in location and address, on-site staff contact information, a checklist of things to bring, site-specific forms, and more will be emailed to all registered campers prior to camp. To check if your Information Packet is ready, click here.
PEACE OF MIND POLICY
At US Sports Camps, we hope you will not have to cancel your enrollment in camp. If you do though, there are options. For details on our Cancellation Policy, including cancellations of camp by US Sports Camps, please visit: www.ussportscamps.com/peace-of-mind-policy.
TRANSPORTATION
Transportation is not provided by the camp to or from any airports. If you are flying to or from camp, we recommend using an airport shuttle service. Please schedule flights as close as you can to the check-in times on the first day and check-out times on the last day.
SCHOLARSHIPS
We cannot offer scholarships due to NCAA regulations. Our affiliation with NCAA coaches and schools puts us in a position where any scholarship money can be seen as an inducement to a future collegiate athlete. This puts our coaches and our host universities in jeopardy of damaging their status with the NCAA and incurring penalties at the hands of their organizing body.
NIKE BASKETBALL CAMP FAQ
For general questions about our basketball camps please see our FAQ page.
*Please note, this information is subject to change.

Sample Daily Schedule
7:00 AM

Wake-up, shower

7:45 AM

Breakfast

9:00 AM

Dynamic Warm-up & Dribble Series

9:40 AM

Skills Training

10:20 AM

Full Court 3 on 3

11:00 AM

5 on 5 Games

12:00 PM

Lunch

12:45 PM

Skills Competitions

1:20 PM

Shooting Instruction

1:40 PM

Team Offense/Defense

2:20 PM

Transition Drills

2:40 PM

Half Court 5 on 5

3:10 PM

FT Game

4:00 PM

Half Court 3 on 3

5:00 PM

Free time

5:30 PM

Dinner

6:30 PM

Back to gym, league games

10:00 PM

Campers to rooms; lights out
Trinity College is Connecticut's second oldest college located in the heart of the state capital at 300 Summit St, Hartford, CT 06106. The Ferris Center is home to the Ray Oosting Gymnasium, with seating for 2,100. It boasts two volleyball courts and two basketball courts and was the site of the men's NCAA Division III basketball regional playoffs in 1995.
In addition to the Ferris Center, campers will also utilize nearby gyms at the Montessori School and Learning Corridor when necessary.
Overall Average Rating
Stars
He was to happy to make new friends

August 14, 2019: This was his first time being at an overnight camp. He liked being on his own and he was so happy to make new friends. Another highlight of Marques' was winning the championship with his teammates.

— Charisse D., Parent

I loved camp!

August 9, 2019: One highlight was when I was doing a dribbling drill and one of my teammates gave me a compliment. Another highlight was when another teammate told me that my rebounding was a big part of winning our scrimmage. I loved camp!

— Dylan D., Camper

Thanks to everyone for a top-notch basketball camp

August 9, 2019: Trent could not say enough good things about his experience. He met new friends and didn't want to leave . His coach was great and said it was the best time. He can't wait to go back. Thanks to everyone for a top-notch basketball camp.

— Michael P., Parent
Show Less

See more

Reviews
Really Enjoyed his Camp Experience!

August 10, 2018: I thought it was nice that the camp gave out awards at the closing ceremony. I also really like that the kids received a report card. Overall the camp was nice. My son enjoyed the experience of camp as this was his 1st time away.

— Pat T., Parent

By Far Best Camp I have Ever Attended!

August 3, 2018: Staying on a College campus as beautiful as Trinity College made the overnight experience mature, responsible, grown up, and important. The Trinity College basketball coach was AMAZING and all their basketball players were so compassionate about the sport and the camp! There was a tremendous amount of learning on an hourly basis and daily basis. This was by far the best camp I have ever attended, it exceeded my expectations. My son loved it so much that now he wants to apply to Trinity College in 4 years. This is his "go to" camp!

— Martha R., Parent

Loved it all!

August 8, 2017: This camp was great! My kids loved it. They met new friends, worked hard and built skills. Staff was fun and supportive.

— Ann P., Parent

Games and the competition were my son's favorite part.

August 5, 2017: Playing the games and the competition were my son's favorite part. I would recommend hiring a photographer to capture pictures from camp!

— Brandon L., Parent

Head coach from Trinity was fantastic.​

August 4, 2017: My son had fun and learned a lot. The head coach from Trinity was fantastic. Just a great, great week. Thank you!

— Miki B., Parent

August 4, 2017: My son loved playing with so many different people. They kept him active and eager to learn. He can't wait to go back next year.

— Ana M., Parent

Thank you to the coaches!

August 8, 2016: My son had an amazing experience. He can be very shy but he came right out of his shell and was made to feel welcome and at home. He loved every day and couldn't wait to go back in the morning! Thank you to the coaches!

— Lauren G., Parent

Thanks for putting the camp together!

August 8, 2016: I met some wonderful coaches and basketball players. I enjoyed spending time in the gym working on my skills and playing basketball the game I love with my new friends. I would like to see the coaches play against the campers! I enjoyed the whole experience at Trinity College. Thanks for putting the camp together! I look forward to attending in 2017.

— Camari J., Camper

My son had a blast!

August 9, 2016: My son had a blast, everything was great! He got hurt and still it was a great experience for him. Thank You.

— Kat W., Parent

August 8, 2016: The coaches, especially the student coaches, were excellent! The only complain I have is how slow check-in was on the first day. Otherwise, an amazing experience for my child.

— Darren Y., Parent

My daughter loved this camp!

August 22, 2016: My daughter loved this camp! She loved making new friends and the opportunity to play with the boys, which she believes makes her better. She will definitely attend next year and tell her teammates to join. The coaches were great and I hope they consider an overnight camp for the girls. Thank you Coach Cosgrove. It was a great camp!

— John D., Parent
Camp Dates & Prices
New Camp Dates Coming Soon!
Please join the Priority List to be notified when this program opens for 2023 registrations.