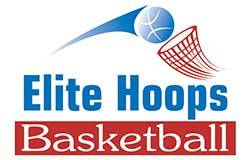 Nike Boys Basketball Camp Cannon School
Nike Boys Basketball Camp Cannon School
15

Reviews
Average Rating
Stars
Improve your game and have serious fun
at Nike Basketball Camps
Due to scheduling conflicts, we will not be hosting camp at Cannon School in summer 2023. However, we do plan to be back in 2024 where you can head to Concord, NC with Cannon School's Head Basketball Coach, Che Roth in summer 2024! Open to young male athletes of all abilities, you will work on developing your fundamentals, shooting and team play skills to help improve your overall game and confidence.
The Complete Skills Camp helps players of all abilities develop athletically, refine fundamental basketball skills and enhance their skill set at the post, wing or guard position.

Highlights Include
3+ hours dedicated daily to individual development
Exclusive, highly competitive 3on3 Cut Throat Tournaments
Receive a Nike Basketball Camp t-shirt and other prizes!
Camp Coaches
Camp Director

Ché Roth

Ché Roth is the Head Basketball Coach at Cannon School and has been with Elite Hoops Basketball since 2014, directing all of their Charlotte area events. Throughout his career, Roth has made 4 NCAA Tournament appearances, won 3 conference championships, won a silver medal in World Competition, coached 26 professional players, 16 All-American selections, and had 9 recruiting classes recognized nationally.

View Ché's Bio

⟩

Staff

Elite Hoops Basketball

The Elite Hoops Basketball (EHB) staff is comprised of some of the best coaches in the area, specializing in camps, clinics, training sessions, leagues, and travel teams. Elite Hoops Basketball has been in partnership with Nike Basketball Camps for over 12 years, directing some of the Southeast's most popular day basketball camps.

View Elite Hoops Basketball's Bio

⟩
Camp Details
JOIN THE PRIORITY LIST!

Dates and details will be added to this page as soon as they are confirmed. Make sure your child is first in line to register after the new year by joining the Priority Registration List at no cost! Priority List members will be the first to know when our 2024 summer camp registration officially opens!

For details on all 2023 Nike Basketball Camps, please visit Nike Basketball Camps.
2024 DATES COMING SOON!
Campers Check-in: Sunday between 5PM-6:30PM
Closing Ceremony: Wednesday at 5PM. Departure following immediately after.
Show Less

See More

Camp Details
Meals
Lunch is not provided. Please bring a packed lunch or lunch money. A concession stand will be open for lunch, snack, and drink purchases. $10 per day covers lunch and two snacks.
BASKETBALLS
Nike Versa Tack Basketballs can be purchased during registration for $25. Players can choose between a size 6 (28.5", standard girls) or size 7 (29.5", standard boys) ball, which will be passed out on the last day of camp. Please note that it is not required to bring a basketball to camp as they are provided by the staff for camp instruction. *Sales will stop on April 1st.
CAMPER EVALUATION
Upon arrival, all participants are evaluated by the staff so that their own instructional needs can be addressed throughout the week. In addition, campers will be evaluated and then split up into smaller groups according to age and ability.
HEALTH & RELEASE FORMS
All registered campers are required to have a parent or legal guardian fill out US Sports Camps' mandatory Health & Release Forms online before arrival at camp. This camp does NOT require a doctor's signature on the forms.
INFORMATION PACKET
A detailed Information Packet containing check-in location and address, on-site staff contact information, a checklist of things to bring, site-specific forms, and more will be emailed to all registered campers prior to camp. To check if your Information Packet is ready, click here.
PEACE OF MIND POLICY
At US Sports Camps, we hope you will not have to cancel your enrollment in camp. If you do though, there are options. For details on our Cancellation Policy, including cancellations of camp by US Sports Camps, please visit: www.ussportscamps.com/peace-of-mind-policy
TRANSPORTATION
Transportation is not provided by the camp to or from any airports. If you are flying to or from camp, we recommend using an airport shuttle service. Please schedule flights as close as you can to the check-in times on the first day and check-out times on the last day.
SCHOLARSHIPS
We cannot offer scholarships due to NCAA regulations. Our affiliation with NCAA coaches and schools puts us in a position where any scholarship money can be seen as an inducement to a future collegiate athlete. This puts our coaches and our host universities in jeopardy of damaging their status with the NCAA and incurring penalties at the hands of their organizing body.
NIKE BASKETBALL CAMP FAQ
For general questions about our basketball camps please see our FAQ page.
*Please note, this information is subject to change.

Sample Daily Schedule
9:00 AM

Campers Arrive/Free Shoot

9:10 AM

Stretch/Floor Length Open Up

9:30 AM

Skill Development Work

11:10 AM

Contests

11:40 AM

5 on 5 League Games

12:20 PM

Lunch

1:00 PM

Living by Numbers Individual Skill Development

1:40 PM

Video/Speaker/Speed and Agility

2:20 PM

3 on 3 League Games

3:00 PM

Campers depart
The Cannon School is home to state-of-the-art Randy Marion Family Field House. Campers will utilize the air-conditioned main gym for the majority of the week but will also utilize the non air-conditioned auxiliary gym when necessary - primarily for morning stations and 5v5 leagues. Camper safety is always our top priority. The gyms can get warm but every possible measure is taken (commercial and ceiling fans, open doors, and plenty of water breaks) to ensure campers are playing in a comfortable and safe environment.

Camp Reviews
Overall Average Rating
Stars
Great, friendly, and organized staff.

— Anonymous

He truly enjoyed the camp

August 2, 2021: He truly enjoyed the camp, training, and learning additional skills!

— Michael K., Parent

Learned a lot in just a week

August 1, 2021: Learned a lot in just a week. Creative and fun atmosphere, yet pushed him hard each day.

— Heather W., Parent
Show Less

See more

Reviews
this experience boosted his confidence

June 29, 2021: I think this experience boosted his confidence and the player evaluation was extremely helpful.

— Ike F., Parent

I want to come back next summer

August 3, 2019: The best parts for me were the stations and getting to interact with the coaches. Another great part was competing and working to get better. I want to come back next summer.

— Ismail S., Camper

it was all about developing the players

August 3, 2019: My son really liked the skills by numbers challenges. I felt the camp director and coaches knew what they were teaching the campers. This camp didn't seem like it was all about the money, it was all about developing the players.

— Aaron H., Parent

Jayden will definitely be a repeat camper

June 22, 2019: Jayden came home every day with a story of what happened at camp! He loves the game of basketball so when you send him to a camp focused on basketball its a match made in heaven. Jayden will definitely be a repeat camper!

— Ebony H., Parent

I love Coach Roth!

August 11, 2018: He said it was "The best camp I have ever been to". As the aunt, I love Coach Roth, so much energy!

— Paula A., Aunt

My son came home everyday excited!

August 11, 2018: My son loved camp and came home everyday excited.

— Kelly S., Parent

My son loved every part of camp!

August 19, 2018: When asked what his favorite part of the camp was, Owen replied, "EVERYTHING!" We got a play-by-play each afternoon of the skills they practiced and the "cool plays" Owen made during 3 on 3s.

— Melissa F., Parent

​I can't honestly think of anything that we didn't like.

August 12, 2017: The coaches took time out to explain any mistakes that my son may have done so my son can improve his game.The coaching staff always had energy during the drills and competition even. I was happy that they moved players up or down due to their abilities so they campers can be challenged more. I can't honestly think of anything that we didn't like.

— Peyton H., Parent

My son really enjoyed his time their

August 04, 2017 : The coaches were young adults which the kids could relate to and they were very helpful. One of the coaches pulled my son to the side and worked with him individually which really helped his game.Thank to all the coaching staff my son really enjoyed his time their.

— Verquan K., Parent

Coaches were great.

June 24, 2017: My son loved this camp. More so than other basketball camps he has been to. Coaches were great. My son particularly loved the drills.

— Jack W., Parent

I was amazed seeing my child's improvement!

June 28, 2016: This camp was fantastic. The coaches had the gym full of boys running like clockwork. Everyone had time to learn each skill or drill, got effective feedback, and showed great improvement in just one week. My son was a beginner and now can't wait to try basketball in the fall. Awesome job by the coaches!

— Melissa F., Parent

My son learned so many new skills.

August 8, 2016: Great camp! My son learned so many new skills. He enjoyed the stations the most and what he learned from those stations. We look forward to attending again.

— Ashley M., Parent
SECURE YOUR SPOT – CAMPS SELL OUT!
Last year over 650 Sports Camps sold out, leaving 7,000+ campers on the waitlist. Due to high demand, early registration for our first-come-first-serve camps is strongly recommended.
Camp Dates & Prices
New Camp Dates Coming Soon!
Please join the Priority List to be notified when this program opens for 2023 registrations.