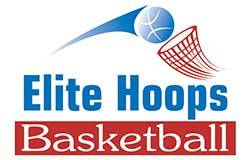 Nike Basketball Camp Currey Ingram Academy
Nike Basketball Camp Currey Ingram Academy
14

Reviews
Average Rating
Stars
Improve your game and have serious fun
at Nike Basketball Camps
Achieve your basketball goals at Currey Ingram Academy with some of Tennessee's best coaches in Brentwood, TN in summer 2023. Join the complete skills camp for a challenging week packed with individualized skills training, and fun competitions designed to push you to become the ultimate player!
The Complete Skills Camp helps players of all abilities develop athletically, refine fundamental basketball skills and enhance their skill set at the post, wing or guard position.

Highlights Include
Three+ hours dedicated daily to individual skill development
Exclusive, highly competitive 3 on 3 Cut Throat Tournaments and 5 on 5 play
Receive a Nike Basketball Camp t-shirt and other prizes!
Camp Coaches
Co-Director

Drew Maddux

Drew Maddux has been the Head Coach at Christ Presbyterian Academy (CPA) in Nashville since 2006 with a record of 395-96 (81%). He was also named DII-A District 3 Coach of the Year for the 2020-21 season. While coaching at CPA, he has seen 2 State Championships (2012, 2013), 9 District Champions, 7 Region Champions, a cumulative team 3.2 GPA over tenure, 20+ players receiving athletic scholarships, 1 NBA First Round Draft Pick and multiple Coach of the Year honors from The Tennessean and Nashville City Paper. He started working with Elite Hoops in 2009 as a Camp Co-Director and has since been instrumental in growing our Nashville market with over 1,000 players in attendance each summer.

View Drew's Bio & Basketball Tips

⟩

Co-Director

Reid McFadden

Coach Reid McFadden, from Anderson, Indiana, holds a Bachelor of Science degree with a major in Communication Studies and minor in Christian Ethics from Belmont University. He is the Associate Athletic Director at Currey Ingram Academy, where he has been since 2008.

View Reid's Bio

⟩

Staff

Elite Hoops Basketball

The Elite Hoops Basketball (EHB) staff is comprised of some of the best coaches in the area, specializing in camps, clinics, training sessions, leagues, and travel teams. Elite Hoops Basketball has been in partnership with Nike Basketball Camps for over 12 years, directing some of the Southeast's most popular day basketball camps.

View Elite Hoops Basketball's Bio

⟩
Camp Details
2023 DATES

Girls: July 10-14
Boys: July 17-21
Camp Hours
Check-in: Monday at 8:30am
Closing Ceremony: Friday at 11:30am
Meals: Lunch is not provided, please bring a packed lunch or money. There will be a concession stand on-site.
Daily Hours: MON-THURS 9AM-3PM FRI 9AM-12PM

LOOKING FOR MORE DATES? Check out our nearby camps at Davidson Academy, Siegel High School, and Christ Presbyterian Academy, all directed by Coach Maddux's staff.

Camp Meals
Lunch is not provided. Please bring a packed lunch.
BASKETBALLS
Nike Versa Tack Basketballs can be purchased during registration for $25. Players can choose between a size 6 (28.5", standard girls) or size 7 (29.5", standard boys) ball, which will be passed out on the last day of camp. Please note that it is not required to bring a basketball to camp as they are provided by the staff for camp instruction. *Sales will stop on April 1st.
CAMPER EVALUATION
Upon arrival, all participants are evaluated by the staff so that their own instructional needs can be addressed throughout the week. In addition, campers will be evaluated and then split up into smaller groups according to age and ability.
HEALTH & RELEASE FORMS
All registered campers are required to have a parent or legal guardian fill out US Sports Camps' mandatory Health & Release Forms online before arrival at camp. This camp does NOT require a doctor's signature on the forms.
INFORMATION PACKET
A detailed Information Packet containing check-in location and address, on-site staff contact information, a checklist of things to bring, site-specific forms, and more will be emailed to all registered campers prior to camp. To check if your Information Packet is ready, click here.
PEACE OF MIND POLICY
At US Sports Camps, we hope you will not have to cancel your enrollment in camp. If you do though, there are options. For details on our Cancellation Policy, including cancellations of camp by US Sports Camps, please visit: www.ussportscamps.com/peace-of-mind-policy
TRANSPORTATION
Transportation is not provided by the camp to or from any airports. If you are flying to or from camp, we recommend using an airport shuttle service. Please schedule flights as close as you can to the check-in times on the first day and check-out times on the last day.
SCHOLARSHIPS
We cannot offer scholarships due to NCAA regulations. Our affiliation with NCAA coaches and schools puts us in a position where any scholarship money can be seen as an inducement to a future collegiate athlete. This puts our coaches and our host universities in jeopardy of damaging their status with the NCAA and incurring penalties at the hands of their organizing body.
NIKE BASKETBALL CAMP FAQ
For general questions about our basketball camps please see our FAQ page. *Please note, this information is subject to change.
Show Less

See More

Camp Details


Sample Daily Schedule
9:00 AM

Campers Arrive/Free Shoot

9:10 AM

Stretch/Floor Length Open Up

9:30 AM

Skill Development Work

11:10 AM

Contests

11:40 AM

5 on 5 League Games

12:20 PM

Lunch

1:00 PM

Living by Numbers Individual Skill Development

1:40 PM

Video/Speaker/Speed and Agility

2:20 PM

3 on 3 League Games

3:00 PM

Campers Depart
Currey Ingram Academy is home to state-of-the-art facilities. The Jan Carell Field House is over 40,000 square feet and has two full-sized basketball courts with the option for four courts, four locker rooms, and a concession stand.
Overall Average Rating
Stars
He loved going everyday!

July 21, 2021: He loved going everyday! He's new to playing basketball and this really helped him to learn the game better.

— Laura K., Parent

Grant had a fantastic week at camp!

July 20, 2021: Grant had a fantastic week at camp! Everyday he came home excited about what he had learned and looked forward to camp all week. He loved championship Friday.

— Erin G., Parent

We will definitely be back- it was worth every penny.

July 18, 2021: Jax loved this camp. It was very well organized, competitive, and encouraging. He learned a lot and had fun. As a parent, I was amazed by how much effort was put into each camper by their coaches. The evaluations at the end were awesome. We will definitely be back- it was worth every penny.

— Sarah K., Parent
Show Less

See more

Reviews
We love Nike Camp!

July 25, 2019: Charlie enjoys participating in camps that allow him to gain skills needed to improve his individual game as well as how he can help his team. He really enjoyed working with Omar his coach who provided both positive feedback as well as constructive criticism. Charlie walked away with tools he needs to grow as a player. We love Nike Camp!

— Erin L., Parent

Ibrahim's skills have greatly improved

July 21, 2019: This is our third year at Nike camp, and we can tell that Ibrahim's skills have greatly improved since his first year. I love how the coaches are encouraging and positively critical of his skills, which will help him become his best.

— Adele J., Parent

This camp is highly educational

July 20, 2019: This is his second year attending and it didn't disappoint! This camp is highly educational but done in a way where they learn while having a blast! The energy and positivity of the coaching staff are contagious! Any child at any level is given the chance to improve and feel better about themselves. As a parent, I personally love the character development lessons Drew Maddux gives throughout the week, he's a wonderful role model and he's doing an outstanding job helping us raise our boys to men in a world that don't always value character and compassion. The whole week was totally worth the daily long commute! Not many camps would be!

— Anne J., Parent

EVERY coach was 100% truly invested!

July 16, 2018: This camp far exceeded my expectations. Stellar coaches and staff. EVERY coach was 100% truly invested, committed, encouraging, enthusiastic and took the responsibilities of skill and player development seriously. My son has learned and improved more in one week of camp than he did a season of basketball. This camp was a blessing and worth the sacrifice. Thank you!

— Chasity L., Parent

A fun environment to be in!

July 14, 2018: Parker loved this camp! He has been to several other around the Nashville area and by far this one is the best! He said it was a level above the rest and the campers were all really good and motivated to improve on their skills, which was a fun environment to be in!

— Leigh M., Parent

Very well organized!

July 14, 2018: Camp was very well organized and provided a good mix of instruction and competition.

— Myron C., Parent

Very rewarding yet challenging experience!

July 14, 2018: I love the level of encouragement and positivity. I like the evaluation forms so he can see his improvement. This is a very rewarding yet challenging experience for my son. He loves it! Runs in the door every morning! He especially loves Coach Drew's world record challenges!!

— Tiffany G., Parent

My son's skills and confidence improve each year we attend

July 17, 2017: Love Drew Maddox and his assistant coaches. They are all wonderful instructors. Very knowledgeable and fun. My son's skills and confidence improve each year we attend. Thanks so much !!!!!

— Braeden W., Parent

The best coaches in a supportive friendly place

July 16, 2017: My highilight of camp was learning the game from the best coaches in a supportive friendly place.

— Gavin K., Camper

​Great camp!

July 14, 2017: Great camp! So much appreciated the message that all of the staff was bringing to the camp. Attitude and effort! I learned drills while having fun!

— Max P., Camper

They have great hearts and caring attitudes.

This has been the best experience I have ever had in more than ten years in team sports. I have played all three major sports since I was five years old. I have had many coaches but have never had a coaches like Drew Maddox and his staff. They have great hearts and caring attitudes and took the time to acknowledge each an every campers needs as its relates to skill, team work and sportsmanship.

— Kennedy M., Camper
SECURE YOUR SPOT – CAMPS SELL OUT!
Last year over 650 Sports Camps sold out, leaving 7,000+ campers on the waitlist. Due to high demand, early registration for our first-come-first-serve camps is strongly recommended.
Camp Dates & Prices
Programs: Complete Skills
Age Group: 9 - 15
Gender: Girls
Camp will run Monday-Friday.
* Pricing is subject to change based on availability. Enroll today to secure current rates.
Programs: Complete Skills
Age Group: 9 - 15
Gender: Boys
Camp will run Monday-Friday.
* Pricing is subject to change based on availability. Enroll today to secure current rates.