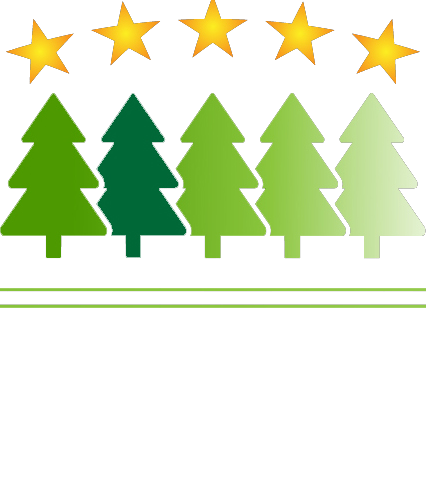 Five-Star Cross Country Camp
Five-Star Cross Country Camp
53

Reviews
Average Rating
Stars
Become part of something great! We are Five-Star!
2023 CAMP DATES ANNOUNCED!
Celebrating over 40 years!
The Five-Star XC Camp invites XC runners of all ability levels to its fabulous location in Rock Hill, NY.
Located in the southern Catskill Mountains, on the campus of Iroquois Springs, runners run over country roads and have the opportunity to train at a nearby state park with awesome running trails.
Highlights Include
Outstanding Venue with Excellent Facilities
Training with the Country's Best Coaches
Individual and Group Instruction
Instructor/Camper ratio 1:5
Specific Training Programs for Every Experience/Ability Level
Post-Camp Goal Setting and Training Tools
Event-Specific and Speed Building Programs
Camp Open to Ages 12-17yrs
Camp Details
SECURE YOUR SPOT!
You can expect a high demand on these first-come-first-serve camper spots, so please be sure to register early.
Camp Outline:
Each day at camp you partake in a rigorous and exciting daily running schedule that keeps you busy from dawn until dusk. You begin each day with a 24 minute shakeout jog. This helps prepare your body and mind for an eventful day of training ahead.
Back in camp, you'll enjoy hearty breakfasts and guest speakers. Group activities include ultimate Frisbee, beach volleyball, talent shows, and KT (Kirk Thomas) cross-training sessions.
The evening program marks the conclusion of each day. You watch movies, play games, have talks with your new friends before heading off to bed.

CAMP DETAILS
Dates: August 6-11, 2023
Age group: 12-17
Gender: Co-ed
Camp type: Overnight, Day
Meals: All meals are provided at the camp dining facility
CAMP SCHEDULE:
Check-in (all campers): Sunday August 6, 11:30AM
Check-out (all campers): Friday August 11, 1:00PM
Day Campers: Check-in Monday-Friday, 8:30AM; Check-out Sunday-Thursday, 6:00PM
All Campers should arrive at camp, prepared to run on Sunday, the 1st day of camp.
PREPARE FOR CAMP: COMPLETE YOUR PRE-CAMP CHECKLIST
To view your customer account, complete your mandatory forms, pay balance dues, and review important camp information, visit Pre-Camp Checklist.
All necessary camp information is on this page. If there are any imperative changes prior to camp start, registered campers will be notified via email and this webpage will be updated!
HOUSING
Dorm: Assigned at check in
Campers Per Room: 12-16 cabin-style
Roommates: Guaranteed if requested 14 days prior to camp
Bathrooms: Shared in bunk
Linens: Not provided
Air Conditioning: No
Key Deposit: N/A
Staff members reside in campers' quarters and participate in all activities.
WHAT'S INCLUDED IN THE FEES:
Overnight Campers: Features several instructional sessions per day, three hot meals, and lodging in residence halls. An evening recreation program is also included.
Day Campers: This option offers the same features as the resident camp minus lodging & breakfast/dinner (Day Campers should eat breakfast before daily check-in).
INSTRUCTION, EQUIPMENT & FACILITY
Ratio: 1:10
Grouped by: age, ability, current mileage, and XC experience
Equipment needed: Campers should bring at least two pairs of broken in running shoes. Racing flats/spikes are optional. Please be sure to properly mark your equipment, so that it can be easily identified.
Facility: Iroquois Springs Camp, Catskill Mountains, State Parks, local roads and trails
TRANSPORTATION
Transportation is not provided. Campers are responsible for getting to and from camp on their own. There is no supervision before or after camp hours so please make arrangements to pick up your child on time.
CHECKLIST OF THINGS TO BRING:
Below is a suggested list of clothes, equipment and personal items. US Sports Camps is NOT responsible for lost or stolen articles or money.
ALL CAMPERS:
Extra Athletic clothing
1-2 pairs of broken in running shoes/ event spikes
Non-running shoes
Water bottle
Sunblock
Snacks
Small gym bag/backpack
Extra spending money (suggested $40)
OVERNIGHT CAMPERS ONLY:
Athletic clothing mentioned above
Comfortable non-running clothing
Underwear and socks
Pajamas/sleepwear
Flip flops
Toiletries
Personal items & medications
Washcloth and bath towel
Alarm clock
Swimsuit and towel
Flip-flops
Pen and paper for notes during guest speakers
Cell phone (if you have one)
Fan (optional)
Pillow, pillowcase, bed sheets, comforter or sleeping bag (linens are NOT provided)
MEDICAL PROTOCOL
Most camps have an athletic trainer on-site to help with illness or injury. In case of an emergency, campers will be transported to the nearest hospital.
COMPANY POLICIES
For information regarding our cancellation policy and all other company policies, please visit USSC Policies.
NIKE CROSS COUNTRY CAMP FAQ
For general questions about our Cross Country camps please see our FAQ page.
SCHOLARSHIP OPPORTUNITY
Each year we are proud to award one camp scholarship in memory of Five Star Running Camp Founder Steve Lurie. We have opened the application process for this summer. Tell us about yourself, what you are doing, why you are interested in receiving the award. Please submit in writing you request by February 21st! You can simply send your request via email to Coach Justin Van Dyk at [email protected]. We will award the scholarship for camp on March 1st.

MORE INFO
The Five Star Cross Country Camp is pleased to announce the launch of its new camp website. To view, click the link above.

Show Less

See More

Camp Details
Sample Daily Schedule
7:10 am

Wake Up and Morning Runs w/ Cabins

8:00 am

Breakfast

8:30 am

Cabin clean-up

9:00 am

Morning Announcements

9:30 am

Game or Skit Prep

12:00 pm

Lunch

12:40 pm

Leadership Academy Mini Talk (optional)

2:00 pm

Afternoon Announcements & Educational Stations

3:15 pm

Snack

3:45 pm

Warm Up and Drills

4:15 pm

Main Run

7:00 pm

Dinner

7:45 pm

Evening Announcements

8:00 pm

Evening Speaker

9:15 pm

Evening Activity

10:15 pm

Everyone in Cabins

10:30 pm

Lights Out!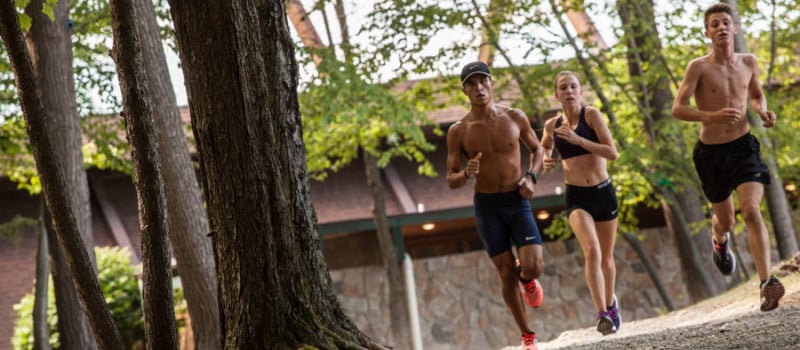 Surrounded by miles of almost never traveled roads and running trails, Five-Star XC Camp has found a truly five-star facility at Iroquois Springs Camp in Rock Hill, NY.
We have a small lake on campus for boating and canoeing, two swimming pools, and a modern, quality field house. The modern cabins have knotty pine walls, ceiling fans, and hot showers. We hold activities, lectures, and other programs in the field house.
Iroquois Springs is located about two minutes from exit 110 on Route 17. It is a short ride to Stewart Airport in Newburgh and less than two hours from the major NY airports.
Camp Questions & Answers
When and where will the check-in and check-out take place for the 5Star Running Camp?
All campers check in to camp between 10am-noon at the Boys HC on Sunday, first day of camp, August 7th. Follow the signs on campus to registration.
Check Out takes place after a closing /graduation ceremony at 12:30pm, on the last day of camp.
How are runners placed in their running groups?
The Staff has created a formula that determines running groups. Groups are based on a combination of recent mileage, season best 5k and long runs. A change in groups can be accommodated if staff members leading those groups feel it is needed.
What happens if it starts to rain during camp?
All campers receive their full running program each day weather permitting. In the threat of severe weather, we will adjust our schedule for the outdoor training runs.
Show Less

See More

Questions & Answers
What are some of the evening activities that are planned for the campers?
Fun and exciting after evening activities are an important part of the camp experience and are carefully planned by the staff. Evening activities include Commercials, Flashlight sing, Scavenger hunt, Human anagrams, Skit presentations, Last will, and more!!
Does the Health & Release Form need to be signed by a doctor?
Our Health & Release Form does not require a doctor's signature.
This form is required to be completed accurately and submitted online before camp arrival.
Can you accommodate special dietary needs?
Campers are offered a variety of different meal options that are sure to accommodate most campers' dietary needs. In the case that a camper possesses extreme dietary restrictions, please reach out to school's Dining Services to make the proper accommodations.
Does this camp have medical personnel on staff?
We have a certified athletic trainers on-site and a doctor on-call at all times in case of a training injury or medical ailment/emergency.
How many campers are placed in a dorm and do you accommodate roommate requests?
Campers stay in bunk-style cabins. When you register for the camp, you have an option to submit a roommate request. If you would like to add a roommate request after registering for a camp, please feel free to give us a call or send us an email. We accommodate all roommate requests, made before 2 weeks before the start of camp. Campers who do not submit a roommate request will be placed in a cabin with other runners, similar age and same gender.
Are the campers supervised throughout the camp?
Yes, campers are supervised by the coaches and staff. Staff members reside in the same cabins (2 each) as the campers and provide supervision during instruction, dining times, evening activities, and in the fieldhouse.
All staff members complete criminal and sex offender background checks before working the camp.
Is swimming offered at camp?
We have a pool on campus and a lake beach.
Do the dorms have air-conditioning?
Cabins are not air-conditioned, however they have ceiling fans.
Can I come to camp alone or do I have to be a member of a team?
We welcome individual campers and teams. If you come to camp by yourself, we place you in a cabin with another single camper, similar in age. Every year we have campers from at least three countries and 12 states.

It's a great place to meet new friends who share your enthusiasm for the sport and to have FUN!
Overall Average Rating
Stars
Loved everything!

August 13, 2022: We loved everything! Colin loves this camp- this year there and looking forward to coming back next year as a counselor. He's made lifelong friends there.

— Parent

Lots of fun

August 13, 2022: The overall experience, from the training to social aspects, were fun. To many fun things to choose just one highlight.

— Camper

All smiles!

August 13, 2022: The smile on my sons face when he came home-he learned a lot & had the best time!!

— Parent
Show Less

See more

Reviews
Making new friends

August 13, 2022: Becoming great friends with the people in my cabin, activity and running groups.

— Camper

August 23, 2019: Zoe liked all the work outs. They helped her a lot and the she like the guest speakers. They were encouraging

— Lenore N. Parent

Inspiring speakers

August 19, 2019: The highlight of Alex's experience was listening to the motivational speakers. He really enjoyed meeting them and learning from them. They were truly inspirational.

— Melissa S. Parent

Individualized instruction and critique

August 18, 2019: The smaller running groups allowed more individualized instruction and critique of the runners. Brianna felt this benefited her greatly. She also enjoys meeting other girls from all over the tri-state area and seeing some of them at her meets during the season.

— Ginny S. Parent

He was thrilled to meet and learn from Dick Beardsley

August 27, 2018: Our son was thrilled to meet and learn from Dick Beardsley. Being in the presence of running royalty really had a powerful impact on him. He also enjoyed the group runs and the camaraderie and encouragement the runners gave one another, and took the feedback from the more experienced runners to heart and improved tremendously because of it.

— Julia T. Parent

She will be back next year

August 23, 2018: Some of our daughter's highlights were: running with an Olympian, developing new runner friendships, running skills progression, and great evening activities and social events. She had so much fun and will be back next year

— Jim P. Parent

Overall I had a great time at camp

August 14, 2018: I loved the run at Minnewaska Lake, group run by the canal, watching and performing skits with our activities groups, going to the lake, and listening to all the guest speakers. Overall I had a great time at camp. I had lots of fun with my running group as well as my activities group. I met lots of new people from all different places. There was a nice balance between the amount of running we did & all the activities we did, which I really enjoyed. I am definitely going to try and come back next year!!

— Lauryn H. Camper

The speakers were his favorite part

August 13, 2018: He loved the people and the experience. He said that Dick Beardsley's story was pretty amazing! The speakers were his favorite part. He also enjoyed the activities like the skits and karaoke

— Jennifer T. Parent

Great Camp Vibe

My son had a great experience at this camp. He came home feeling confident for the cross country season to begin. He felt he learned many skills and the vibe of the camp was very open to learning and getting the kids to really push themselves to the next level.

— Carol P., Parent 2017

Comforting Staff

My daughter was challenged in her running and even though she was anxious about being there, the staff made her feel comfortable.

— Jennifer M., Parent 2017

The perfect mix!

The perfect mix of hard work and fun activities in a motivating and inspirational environment. Being surrounded by 200+ campers and counselors whose passion was running made me appreciate the sport and community more. Besides the helpful seminars and educational talks, the counselors were the best resources of information. Five Star made me excited to start the season with a positive attitude and a stronger drive than ever before.

— Jane W., Camper 2017

Greater passion for running!

She loved the camp, the surroundings, making new friends, learning more about the sport she loves.. she came home with a greater passion for running.

— Ashley S., Parent 2017

Most amazing week!

Nike Running Camp was them most amazing week of my year! Everyone at camp is so nice, and they care about your running, so don't come here expecting run a little and then go hang out in the cabins, because you have morning runs and afternoon runs. My personal favorite run was the mountain run where you run up a mountain to a lake where the water is so clear, you can see right through to the bottom. I loved camp so much, and there is no way that I'm not coming back next year, so cabin 21 here I come!!

— Owen M., Camper 2016

Worth every penny

I am not usually a parent who sends their child readily to a sleep away situation but the experience here is well worth every penny! Students get conditioning and exercise but more importantly through guest speakers they also get life lessons on losing, diet, drug abuse, never giving up and many more topics! I highly recommend this camp.

— Linda B., Parent 2016

Happy Camper!

After my first week at camp, I could not wait until I got to go back. I've highly enjoyed both times I've been to camp and I intend to continue going for the next several years. I always have a lot of fun running and during the other activities, and I've made amazing friends during my time here.

— Stacy R., Camper 2016

Can't wait for next year!

"This was the best week of my entire summer! I'm not the fastest distance runner, but after one week I felt a lot stronger and made so many friends along the way. All of the activities were so much fun and I really appreciated how dedicated everyone involved at Five Star was. I can't wait for next year!"

— Billy H., Camper

Amazing staff

"My week at camp is one of the best vacations that I have ever had. Even if you are not the fastest runner, or even if you are not planning to run in college or the Olympics, it is a great camp. The staff is AMAZING, and they try to help and make you feel welcome. Overall, the camp was very fun, and really helpful."

— Nick H., Camper

Great experience

"Camp was such a great experience. I became friends with people I see myself keeping in touch with for years to come while also working hard and pushing myself to limits both physically and mentally."

— Garrett H., Camper

Positive experience

"The entire camp experience was great from the food,lodging, instructors, the running trips, guest speakers, just everything was positive."

— Dawn W., Camper

Inspirational speakers

"Five Star Cross Country camp is a camp experience I will never forget. Every moment of the camp was filled with excitement. The speakers who joined us at the camp were inspirational. And the different training tips and techniques were very helpful during the following cross country season."

— Devin S., Camper

Best week of summer!

"This was my daughter's first 5 Star experience and she LOVED it! She has had a jam-packed summer and yet she said this was the best week of her summer by far! Thanks for a great experience. She and her teammates will definitely return!"

— Estelle P., Parent

Love running even more

"This camp made me love running even more than I previously did."

— Dwight S., Camper

Taught necessary running tools

"They teach you all the necessary tools you need for running, as well as give you confidence. I managed to perform extremely well, in fact, even better than I could possibly imagine. I believe I will have a great running career, thanks to Nike."

— Dana C., Camper

Bond over running

"Provides an opportunity for girls to come together around a common enjoyment for the sport of running. Brings together guest speakers and coaches to share their knowledge."

— Gustavo A., Camper

Coaches are welcoming

"They help create a very welcoming feeling at camp. I also love how they balance running and other activities so campers don't feel burned out."

— Julian H., Camper

Knowledgeable staff

"My time at Five Star was, for lack of a better term, AMAZING. The staff was very kind, helpful, and knowledgeable. They strive to make every camper feel at home, and feel welcome. All coaches and counselors were willing, and eager to answer all of my questions. I can not wait to go to camp next year!"

— Ella F., Camper

Instruction solid, but not intense

The running instruction is solid, but not intense. The coaches gave practical suggestions for improvement that were easy to implement. Our runner was well-grouped so that she was challenged but not discouraged. Although its purpose is running, there is adequate downtime and activities to meet the "camp" part of the experience.

— Kenny T., Camper 2016

Motivating

"Motivated me to do more and become better, and the social aspect was excellent, meeting new people."

— Trevor R., Camper

Amazing Camp!

"Thank you sooo much for the amazing camp experience! It was great to be surrounded by people who loved the sport as much as myself. Thanks again and I hope to see everyone next year! "

— Melody C., Camper

Highlight of my summer!

"Five-Star is the best camp ever! It should be two weeks long! It is the highlight of my summer every year!"

— Allison H., Camper

Pick up was chaotic

The pick up at the end of the week was a little chaotic, having to collect my things from a cabin that was different from where I was left (was confusing for my parents to know whether they had all of my hints that appeared to have been just dumped on the porch of another cabin) and where I spent the week. Employees weren't even sure where my stuff was.

— Kristen L., Camper 2016

Returning as a counselor!

"Five-Star Cross Country Camp was one of the best things I have ever done. The staff, other campers, and the running were all great! Next year I hope to go back as a counselor and have another great time."

— Jessie E., Camper

Increased Passion for the sport!

"I really believe that this camp helped me grow as a cross country runner. My passion, already quite high, greatly increased. I have been recommending this camp to all my fellow runners. Thank you for a great experience, and I will never forget."

— Spencer G., Camper

Meet runners from all over the world!

"This camp was an amazing experience to meet other runners just like you from all over the country and world! I can't wait to participate in the camp again."

— Grant V., Camper

Covers All Aspects

"Not only do Nike Running Camps teach runners like myself how to train properly, they also teach us about proper nutrition, famous runners around the world, and how to keep healthy during the sport. Overall, Nike Running Camps are very well rounded."

— Ramona L., Camper

Highly Recommended!

"I would definitely recommend 5 star running camp to any track or cross country enthusiast. The camp has a great atmosphere to it, and promotes each camper to be the best he or she can be, as a runner and as a person. The counselors are extremely friendly, supportive, and helpful. The activities and events are always fun and exciting, and the runs really push you to your limit. Being at five star was the highlight of my summer, and I can't wait to come back next year! "

— Della P., Camper

So Much Fun!

"Nike Running Camp did a great job at pushing its runners to their limits while enjoying each others company and engaging in other fun activities. The camp's staff were the best counselors EVER!"

— Ruby B., Camper

Excel as a Runner

"Five Star provided me with all the mechanics necessary to excel as a runner: speakers came daily to talk about various subjects such as personal experience, nutrition, and the life of a runner; instructors provided lessons on speed and hills; and activities created a community known as Five Star. I went in a racer and came out a competitor."

— Joey W., Camper

Awesome

"Five Star was the highlight of my summer. Everything at camp was fun, from the trail runs to the games at night. The counselors were so friendly and very knowledgeable about running. "

— Geneva P., Camper

Very inspirational

My favorite things about camp were the coaches, the running trails, making new friends, and the guest speakers. I really learned a lot from the coaches. I am a new runner, and they really taught me a lot upfront. I also found the guest speakers to be very inspirational on running and overall life.

— Noel N., Camper

The title Five Star Cross Country Camp really speaks for itself!!!

— Ira M., Camper

Gets you motivated for the season!

If you want to get motivated for the season, you've come to the right place! This camp will give you everything you need physically and mentally to have the best season of your life!

— Patrick B., Camper

Like a family

Best week of my summer, if you are on the fence I recommend signing up. 5 star is like a family to all of its campers, regardless if you are fast, slow, a 7 year camper or a first year!

— Eddie C., Camper

Fun and intense experience

Nike running camps make running a fun experience while also making the runs just intense enough. Also you run at some very nice and scenic places. Over the time you are there you really bond with the other campers even if you didn't know them before the camp. I really enjoyed my experience at this camp and I guarantee you will too.

— Darrin B., Camper

VERY inspirational

Loved the training and teaching proper technique correctly and upfront as I am a new runner. Loved the guest speakers...VERY inspirational! Thank you. This was my first running camp experience, and I look forward to returning next summer 2014.

— Tony H., Camper

Rigorous workouts

Five star X-C is an excellent running experience for the serious runner or just someone who enjoys the outdoors. Every day there are quality meals and rigorous workouts depending on your level of skill. At night there are fun games and extremely motivational speakers. You will never want to leave. I know I will come back year after year.

— Leland M., Camper

Amazing!

I am 13 and run track and XC for my middle school and have competed in several Junior Olympic Nationals. This was my first time at the five star camp so I wasn't sure what to expect. It was amazing! I wish they had it more than once a year or even longer. The runs were intense but so much fun-and I got in even better shape. I learned a lot and made friends. I will definitely be going next year. Thanks!

— Shane H., Camper

Epitome of what a running camp should be

Five Star is the epitome of what a running camp should be. They challenge you and help you strive to do your best. I wouldn't think of going to any other camp for running. I can't wait until next year.

— Tomas M., Camper

Best camp experience of my life

5 Star XC Camp was the best experience I have ever encountered! This was my second year at camp and I wasn't sure if it was going to be as magnificent as my first year's experience. It was, without a doubt the best camp experience of my life!!! I am 5 STAR!

— Toni M., Camper

Highlight of my summer

Five-Star was an amazing experience. I went for my second year and it was one of the highlights of my summer. Not only does Five-Star offer rigorous training and help getting ready for the upcoming season, but it also treats me like family and wants to see me succeed. Thanks Five-Star!

— Ben Y., Camper
SECURE YOUR SPOT – CAMPS SELL OUT!
Last year over 650 Sports Camps sold out, leaving 7,000+ campers on the waitlist. Due to high demand, early registration for our first-come-first-serve camps is strongly recommended.
Camp Dates & Prices
* Pricing is subject to change based on availability. Enroll today to secure current rates.