Nike Cross Country Camp Winona State University
Nike Cross Country Camp Winona State University
10

Reviews
Average Rating
Stars
Be the best you can be!
2024 Dates Announced!
The Nike Cross Country Camp at Winona State University gives middle & high school distance runners the chance to develop proper running technique in one of the finest training environments in the Midwest.

The camp is open to middle & high school XC runners of all abilities, from beginners to state champions. The only requirements needed are the desire to have fun and to be the best you can be! Our camp is designed to teach you the fundamentals of cross country. The emphasis is on providing you a great, fun-filled learning week.
Highlights Include
Nike Running Camp T-shirt
Trail running
Top notch instruction from college coaches
For ages 12-17 (Middle & High School)
Camp Coaches
Director

JOHN HIBSHMAN

John Hibshman is the Winona State Warriors head coach for men's and women's cross country. Hibshman also serves as an assistant coach for the women's track & field team.

View John's Bio

⟩
Camp Details
SECURE YOUR SPOT!
You can expect a high demand on these first-come-first-serve camper spots, so please be sure to register early.

The Workouts
Runners participate in two running workouts each day. Coaches explain the benefits of workouts and how they combine to maximize your potential. The workouts do not take the place of your high school or club program. Instead, they raise your awareness about becoming a "complete runner."
In addition, you learn race strategies, warm-up and warm-down routines, technique drills, strength training, and plyometrics. You'll train in beautiful environment, motivated by coaches and college runners who share your passion.
The Clinics
We offer educational and motivational running clinics each day. Campers learn the fundamentals of distance training, including proper nutrition, visualization, goal setting, race techniques, flexibility, and recovery.
NCAA coaches discuss what it takes to put together championship teams and how you can use these ideas to improve your times, helping your team back home.

2024 OVERVIEW
Dates: July 7-11, 2024. Join the Priority List to be the first to know when registration opens!
Age Group: 12-17
Gender: Co-ed
Camp Type: Overnight, Day
Meals: All meals are provided at the on-campus dining facility. Extended Day campers do NOT receive breakfast
CAMP SCHEDULE
Check-in: Overnight campers Sunday, 1:30 PM-3:00 PM
Check-out: All campers Thursday, 1:00 PM-2:00 PM
Extended Day Camper Schedule: Monday-Wednesday 8:30 AM-4:00 PM, Thursday 8:30 AM-1:00 PM
All Campers should arrive at camp, prepared to run on Sunday, the 1st day of camp.
PREPARE FOR CAMP: COMPLETE YOUR PRE-CAMP CHECKLIST
To view your customer account, complete your mandatory forms, pay balance dues, and review important camp information, visit Pre-Camp Checklist.
All necessary camp information is on this page. If there are any imperative changes prior to camp start, registered campers will be notified via email and this webpage will be updated!
HOUSING
Dorm: Conway Hall
Campers Per Room: 2
Roommates: Guaranteed if requested 14 days prior to camp
Bathrooms: Shared on floor
Linens: Not provided
Air Conditioning: No, fan recommended
Key Deposit: $50 check made payable to US Sports Camps
Staff members reside in campers' quarters and participate in all activities.
WHAT'S INCLUDED IN THE FEES:
Overnight Campers: Features several instructional sessions per day, three hot meals, and lodging in residence halls. An evening recreation program is also included.
Day Campers: This option offers the same features as the resident camp minus lodging, breakfast, and dinner (Day Campers should eat breakfast before daily check-in).
INSTRUCTION, EQUIPMENT & FACILITY
Ratio: 1:10
Grouped by: age, ability, current mileage, and XC experience
Equipment needed: Campers should bring at least two pairs of broken in running shoes. Racing flats/spikes are optional. Please be sure to properly mark your equipment, so that it can be easily identified.
Facility: Winona State University, local roads and trails
CHECKLIST OF THINGS TO BRING:
Below is a suggested list of clothes, equipment and personal items. US Sports Camps is NOT responsible for lost or stolen articles or money.
ALL CAMPERS:
Extra Athletic clothing
1-2 pairs of broken in running shoes/ event spikes
Non-running shoes
Water bottle
Sunblock
Small gym bag/backpack
Extra spending money (suggested $40)
OVERNIGHT CAMPERS ONLY:
Athletic clothing mentioned above
Comfortable non-running clothing
Underwear and socks
Pajamas/sleepwear
Toiletries
Personal items & medications
Washcloth and bath towel
Alarm clock
Swimsuit and towel
Flip-flops
Pen and paper for notes during guest speakers
Cell phone (if you have one)
Fan (optional)
Pillow, pillowcase, bed sheets, comforter or sleeping bag (linens are NOT provided)
Laundry detergent
TRANSPORTATION
Transportation is not provided. Campers are responsible for getting to and from camp on their own. There is no supervision before or after camp hours so please make arrangements to pick up your child on time.
MEDICAL PROTOCOL
Most camps have an athletic trainer on-site to help with illness or injury. In case of an emergency, campers will be transported to the nearest hospital.
COMPANY POLICIES
For information regarding our cancellation policy and all other company policies, please visit USSC Policies.
NIKE CROSS COUNTRY CAMP FAQ
For general questions about our Cross Country camps please see our FAQ page.

Show Less

See More

Camp Details
Sample Daily Schedule
7:00am

Wake-Up (Overnight Campers)

7:30am

Breakfast (Overnight Campers)

8:30am

Arrival + Check-in (Day Campers)

9:00am

Morning Run

10:00am

Morning clinic

11:00am

Free time + Activities/Games

12:00pm

Lunch - WSU Dining Hall

1:30pm

Afternoon clinic

2:30pm

Free time

3:00pm

Afternoon workout

4:00pm

Check Out + Departure (Day Campers Only)

4:30pm

Advanced clinic

5:30pm

Dinner - WSU Dining Hall

7:00pm

Camp activities

10:00pm

Lights out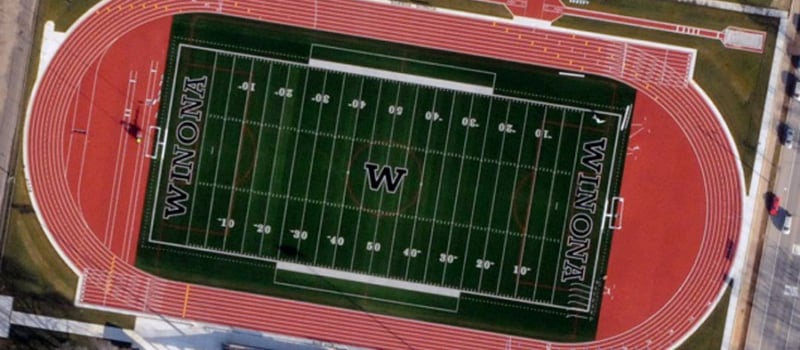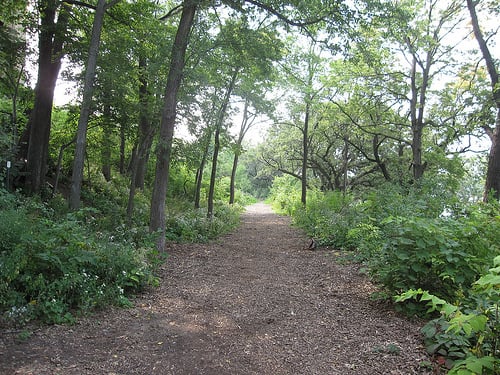 Our running programs take place on the beautiful campus of Winona State University. Winona is located along the most gorgeous stretch of the Mississippi River, between the limestone river bluffs that rise 500 feet above town. Campers stay and eat on campus. Runs take place at the WSU Track Complex and on nine miles of grass trails nearby.
Camp Questions & Answers
Does the Health & Release Form need to be signed by a doctor?
Our Health & Release Form does not require a doctor's signature. This online form is required to be filled out accurately, signed by the parent (guardian), and submitted online before you arrive on the first day of camp.
Can you accommodate special dietary needs?
Campers dine in the school cafeteria which offers a variety of different meal options that are sure to accommodate most campers' dietary needs. In the case that a camper possesses extreme dietary restrictions, please reach out to school's Dining Services to make the proper accommodations.
Are the campers supervised throughout the camp?
Yes, campers are supervised by the coaches and staff. Staff members reside in the same dorms as the campers and provide supervision during instruction, dining times, evening activities, and in the dorm. All staff members complete criminal and sex offender background checks before working the camp.

Show Less

See More

Questions & Answers
Can I come to camp alone or do I have to be a member of a team?
We welcome individual campers and teams. If you come to camp by yourself, we try to place you in an adjacent dorm room to another single camper, similar in age.
It's a great place to meet new friends who share your enthusiasm for the sport and to have FUN!

Camp Reviews
Overall Average Rating
Stars
July 15, 2023: my highlight of this camp was doing the hike and playing sand volleyball. I really enjoyed the classes such as the class on proper form and how to have a good body image.

— Anonymous

July 17, 2023: Greta enjoyed everything but especially getting to know college athletes and what running at that level is like.

— Anonymous

July 14, 2023: My child loved the scenery/runs, friendliness of staff, making friends, and the entire experience.

— Anonymous
Show Less

See more

Reviews
July 15, 2022: The overall experience was amazing. My child came home and couldn't stop taking about all of it.

— Anonymous

July 19, 2023: Meeting new people and being in an environment where everyone enjoys similar things!

— Anonymous

July 14, 2023: Doing fun activities in free time and running in different places each day

— Anonymous

July 19, 2023: Spending time with other campers and kids that have the same passion.

— Anonymous

July 14, 2023: Meeting and training with other kids with the same ambitions as me

— Anonymous

July 24, 2023: Running with other kids that love to compete.

— Anonymous

She would like to do again

I can't pick.. My daughter LOVED the entire experience. She literally talked about it non-stop.

— Parent of Attendee from a Similar Camp in 2022
SECURE YOUR SPOT – CAMPS SELL OUT!
Last year over 650 Sports Camps sold out, leaving 7,000+ campers on the waitlist. Due to high demand, early registration for our first-come-first-serve camps is strongly recommended.
Camp Dates & Prices
* Pricing is subject to change based on availability. Enroll today to secure current rates.