Nike Junior Golf Camp, Berry College
Nike Junior Golf Camp, Berry College
4

Reviews
Average Rating
Stars
Improve your game and have serious fun at
Nike Junior Golf Camps
Nike Junior Golf Camp at Berry College returns for another fantastic summer and we invite junior golfers to join Brian Farrer and John Maupin for a week of top-notch golf instruction! Rome, GA sits just outside of Atlanta and features spectacular accommodations on campus at Berry College.

Berry College offers an unusually beautiful environment for learning on its 26,000-acre campus, one of the world's largest. Fields, forests, lakes and mountains provide scenic beauty in a protected natural setting.
Nike Junior Golf Camps accommodate all skill levels; the junior player just discovering the game, the high school player trying to move up on the team, and the tournament level junior looking to improve his or her tournament results. All aspects of the game are addressed during the camp; putting, chipping, pitching, full swing, strategy, rules, and etiquette. Campers participate in drills, skills challenges, and other fun games throughout the camp week.
Highlights Include
Daily instruction from experienced college golf coaches with a low student/teacher ratio
Supervised course play (9-18 holes daily) focusing on strategy, shot selection, course management, rules and etiquette
Accommodations at the prestigious Berry College
Camper amenity package including a Nike hat, drawstring bag, SRIXON golf balls, camp workbook and graduation certificate
Fun, supervised off-course evening activities
Safe, healthy and fun learning environment
Camp Coaches
Camp Director

Brian Farrer

Brian Farrer serves as head coach for Berry College Men's and Women's Golf and is a veteran camp director for Nike Junior Golf Camps.

View Brian's Bio

⟩

Co-Director

John Maupin

John Maupin has served as the head men's and women's golf coach for Lee University for many years and serves as camp co-director for the Nike Junior Golf Camp at Berry College. Maupin became only the third golf coach in Lee's athletic history in August of 2008, replacing Coach Jack Souther, who retired after the 2008 spring season.

View John's Bio

⟩
Camp Details
This program is designed for boys and girls between the ages of 10 and 18. Whether you are a beginner, intermediate or advanced level golfer, our world-class instruction and coaching provides junior golfers with the necessary skills to compete and win. These camps offer training and real competition scenarios that develop every part of your game. During the week, campers work on short game, putting, approach shots, course management, and will test their new skills in weekly competitions and 18-hole tournaments. Upon arrival, all participants are evaluated by the staff so that their own instructional needs can be addressed throughout the week.
SECURE YOUR SPOT!
You can expect high demand on these first-come-first-serve camper spots, so please be sure to register early.

2024 OVERVIEW
Dates: 2024 Camp Dates Coming Soon
Age Group: 10-18
Gender: Co-ed
Camp Type: Overnight & Full Day

Schedule:

Overnight: Sunday - Thursday
Full Day: Sunday - Thursday

Sunday: 5:00pm - 9:00pm
Monday - Wednesday: 9:00am - 5:00pm
Thursday: 9:00am - 2:00pm

During the week, day campers arrive around 9:00am and depart around 5:00pm. This program includes all golf activities and lunch daily (dinner Sunday). A complete schedule will be given out during check-in.

Check-In: Registration occurs on Sunday from 5:00-6:00pm on campus for all campers. Overnight and day campers will participate in golf activities and have dinner. Day campers can be picked up on campus at 9:00pm.
Check-out: The Closing Ceremony will be held at 1:00pm on Thursday. Following the camp tournament and closing ceremony, camp ends for all campers around 2:00pm.
Meals: Overnight campers will receive all meals during camp (breakfast, lunch, dinner). Day campers will receive lunch each day (dinner on Sunday).

Program: The All Abilities program is designed to improve the fundamental skills needed for golf; putting, chipping/pitching, full-swing and course etiquette. Upon arrival, all participants will be evaluated by the instructors and placed into groups based on age and ability level.
Please note: Camp schedules and details may be subject to change.
WHAT'S INCLUDED IN THE FEE?
Instruction: Morning instruction and afternoon course play at a rotation of golf courses.
Meals: Overnight campers will receive all meals during camp (breakfast, lunch, dinner). Day campers will receive lunch each day (dinner on Sunday).
Supervision: Campers are under staff supervision at all times as staff members live in adjacent rooms to overnight campers. Drugs, alcohol and tobacco are strictly prohibited, and constitute, along with general misconduct, grounds for dismissal from camp without a refund.
Camper Amenity Package: Campers will receive an amenity package including a Nike hat, drawstring bag, SRIXON golf balls, camp workbook, and graduation certificate.
INSTRUCTION, EQUIPMENT & FACILITY
Ratio: 1:8 staff-to-camper ratio.
Groupings: Campers are grouped by age, ability, and experience.
Equipment Needed: Players should supply their own golf clubs, glove, golf balls, and tees.
Facilities: Stonebridge Golf Club
Medical Protocol: Camp will have on-site staff to help with illness or injury. In case of an emergency, campers will be transported to the nearest hospital.
Housing:

Dorm: Centennial Hall
Campers Per Room: Campers will be housed in double rooms.
Roommates: Campers stay in two-person rooms and are assigned by age, gender and roommate requests. If you have a roommate request, and have not previously provided us with the information, please do so no later than 14 days prior to the camp start date. If you don't have a roommate request, you will be placed in a room with someone near your age. It will be a great opportunity to meet someone new!
Linens: Linens are NOT provided. Please bring blankets, sheets, towels and a pillow. Bed size is Twin XL.
Air Conditioning: All rooms are air-conditioned.
Key Deposit: Please bring a check for $50 for room key deposit, made payable to "US Sports Camps". Check will be returned after the key card is turned in on the last day of camp.
Spending Money: We recommend that each overnight camper bring $60-75 per week of spending money to cover incidentals like snacks, souvenirs and other activities. Please bring cash in a marked envelope for your child.
*Staff members reside in campers' quarters and participate in all activities.
PREPARE FOR CAMP: COMPLETE YOUR PRE-CAMP CHECKLIST

To view your customer account, complete your mandatory forms, pay balance dues, and review important camp information, visit Pre-Camp Checklist. All necessary camp information is on this page. If there are any imperative changes prior to camp start, registered campers will be notified via email and this webpage will be updated!

CHECKLIST OF THINGS TO BRING
Below is a suggested list of clothes, equipment, and personal items. US Sports Camps, Berry College and the golf facilities being used are NOT responsible for lost or stolen articles or money.

Golf clubs
Golf Balls/tees/glove
Golf shoes or tennis/athletic shoes
Athletic clothing (t-shirts, shorts)
5-6 collared shirts (recommended)
4-6 golf appropriate shorts/pants
6-8 pairs of socks
Casual clothes
Sweatshirt/warm up jacket and pants
Swimsuit
Raingear and/or umbrella
Toilet/personal items
Insect repellent
Laundry bag
Water bottle*
Sunscreen**
Hat/visor (Campers receive Nike hat with amenity package)
Snacks (optional)
Linens, blankets, towels, and pillow
Small fan for dorm room
COVID PPE (as required by state/local guidelines)
Signed Health & Release forms and waivers (forms completed online do not need to be printed and turned in at camp)
TRANSPORTATION
Nike Junior Golf Camps does not provide ground transportation from airports, train stations or bus stations. Parents/guardians are fully responsible for getting campers to and from camp check-in/out. If you have a child flying to camp, please visit the Atlanta Hartsfield Jackson Airport for information on ground service to and from Berry College.
COMPANY POLICIES
For information regarding our cancellation policy and all other company policies, please visit USSC Policies.
NIKE JUNIOR GOLF CAMP FAQ
For general questions about our golf camps please see our FAQ page.
This camp is open to any and all entrants (limited only by number, age, grade level, and/or gender).
Show Less

See More

Camp Details
SAMPLE SCHEDULE

Please note: Camp schedules may be subject to change.
Sample Daily Schedule
7:00am

Wake-up/breakfast

8:00am

Skills demonstrations conducted by coaches and staff

8:30am

Instruction - campers rotate through stations working on putting, chipping, pitching, bunker play and full-swing

Noon

Lunch/free time

1:00pm

Course play - staff to provide instruction on course management, shot selection, rules and etiquette

6:00pm

Dinner, free-time, seminars, guest speakers

7:30pm

Evening activities (field games, movie night, golf games, swimming etc.)

10:00pm

Lights out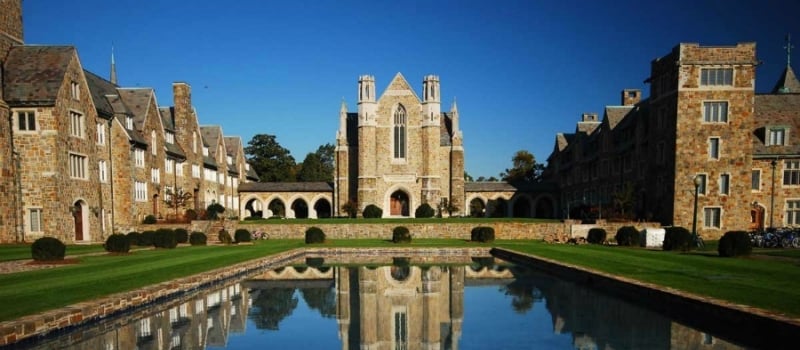 Stonebridge Golf Club
The 6,800 yard course provides a fun, yet challenging experience for thousands of golfers each year. Arthur Davis designed Stonebridge to "wow" golfers of all skill levels. Play us once and you'll see why. The championship layout features a breathtaking view of the Appalachian Mountains, mature Georgia pines framing the course, Bermuda fairways and bent grass greens.
Camp Reviews
Overall Average Rating
Stars
July 22, 2022: Judah loved getting to spend time with the coaches and counselors at camp. Each one left a valuable impression on him.

— Anonymous

July 22, 2022: Learning new skills from different people and the on-course experience.

— Anonymous

July 22, 2023: New friends, great teachers and a lot of time on the course.

— Anonymous
Show Less

See more

Reviews
Extremely thoughtful feedback from incredible coaches

— Anonymous
SECURE YOUR SPOT – CAMPS SELL OUT!
Last year over 650 Sports Camps sold out, leaving 7,000+ campers on the waitlist. Due to high demand, early registration for our first-come-first-serve camps is strongly recommended.
Camp Dates & Prices
This program has concluded for the season.
Please Join our Priority List to be notified when this program is available for registration.