January 09, 2012
Snow Valley Basketball Early Sign Up Offer - $50 Off
Snow Valley Basketball School News:
Happy New Year and a warm hello from sunny Santa Barbara! We hope that your current season is going well and that you are applying some of the things that you learned during the summer at Snow Valley.  We are very excited about the upcoming summer at Westmont College and hope that you are making plans to come back to Snow Valley this summer.
We want to present you with a special offer for Snow Valley Basketball School this summer: If you sign up before March 1st, 2012 you will receive $50 off the cost of camp!
To register for one of our camp sessions, please click on the link below:
"Snow Valley Basketball School is the premiere teaching camp in America.  It has a rich tradition of coaches who aspire to leave the campers with a lasting knowledge, passion, and a love for the game.  I loved going back every year as a camper and as a coach because I was humbled to be around such greatness."
- ESPN NBA Analyst and former NBA Head Coach, Jeff Van Gundy
BOYS SESSION I - JULY 15-19 (Sunday-Thursday)
BOYS OFFENSIVE SKILLS - JULY 20-22 (Friday-Sunday)
BOYS SESSION II - JULY 22-26 (Sunday-Thursday)
GIRLS OFFENSIVE SKILLS - July 27-29 (Friday-Sunday)
GIRLS SESSION I - JULY 29 - AUGUST 2 (Sunday - Thursday)
All camps are at Westmont College in Santa Barbara, CA
About Snow Valley Basketball
Since 1961, the Snow Valley Basketball Schools have been instructing kids on the fundamentals of basketball. As the longest running basketball school of its kind, you'll receive more instruction in the fundamentals and more chances to improve your skills than anywhere else in the world. This rigorous daily format includes fundamental instruction, clinics and team games that will leave any camper with renewed energy and enthusiasm.
    * Take Your Game to the Next Level
    * Gain Self-confidence through Basketball Success
    * Create Lasting Friendships
    * Rigorous Program
    * Work Hard and Have Fun
The Snow Valley Basketball Schools are perfect for players of all abilities that enjoy the game and want to get better. If you are a high school basketball player, the Snow Valley Basketball Schools provides an incredible opportunity to improve your game and take the next step in your development. For younger players, Snow Valley Basketball Schools will teach you
For a short YouTube video, highlighting some of the benefits of attending a Snow Valley Basketball School, CLICK HERE
You can also stay up to date with all Snow Valley and US Sports Camps updates by following us on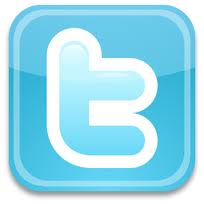 and on  
Please contact us with any questions you have about camp.
We look forward to seeing you again this summer!
Yours in Hoops,
Snow Valley Basketball Schools Staff
1-800-433-6060
snowvalley@ussportscamps.com
www.snowvalleybasketball.com

*If you are taking advantage of our early sign up discount we would encourage you to pay the $250 deposit. If you choose to pay in full we will apply the discount to your order when it is processed and refund your credit card the $50.00. Refunds generally take 10-14 days to appear on your card and will be from US Sports Camps or our 800 number."
Share This