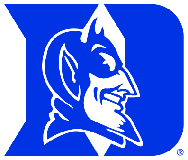 2023 Duke University Women's Rowing Showcase
2023 Duke University Women's Rowing Showcase
5

Reviews
Average Rating
Stars
IMPROVE YOUR SKILLS AND HAVE SERIOUS FUN
AT NIKE ROWING CAMPS
The Duke University Women's Rowing Showcase Camp is operating three 2 day sessions. All activities take place at Duke University's Bertha K. Bergman Boathouse. Rowers should expect a blend of college-style workouts and races. This program is for 13-18 year-old girls only and geared towards experienced rowers with at least one season of racing who want to get a feel for what it is like to row at an elite NCAA program.
LODGING, MEALS & PROTOCOLS
Please note this is a commuter showcase only, no overnight accommodations will be provided by Duke Rowing, recommended hotels are listed under Local Accommodations;
All campers must bring their own water bottles and food; water access will be provided;
Refrigerator and ice machine will be on site for food storage and beverage needs;
Indoor space will be available and reserved for inclement weather;
We will have the usual compliance paperwork and procedures related to Duke Minors policies (background checks and training) and NCAA rules.
Duke University reserves the right to cancel if circumstances change, and anyone may withdraw for a full refund prior to the beginning of the session.
Highlights Include
Practice and train at the new, state of the art Bertha K. Bergman Boathouse
Strength Training and Rowing Performance Discussion and Q and A
Q and A with coaches on "How to be an effective leader within your team without a title"
Q and A with current Duke Rowers - based on athlete availability***
Camp Coaches
Staff Coach

Megan Cooke Carcagno

Megan Cooke Carcagno turned in arguably one of the finest first-year coaching performances in Duke Athletics history during the 2015-16 campaign, receiving nearly every coaching award.

View Megan Cooke Carcagno's Bio

⟩

Staff Coach

Kendall Schmidt

Kendall Schmidt is in her first year as an assistant coach with the Duke rowing program. Schmidt joins the Blue Devils after a year as a varsity girls' assistant coach at Mercer Rowing in Princeton, N.J.

View Kendall's Bio

⟩
Camp Details
2023 DATES

June 20-21
July 11-12
July 18-19
All sessions will focus on sweep rowing, but there will be some access to singles based on experience.
Please click on "More Important Camp Details" for specific information. All information is subject to change.
Ages: 13-19
Hours: 8:00am-4:00pm

Suggested skill level: 5-10, out of 10
This showcase is geared towards experienced rowers with at least one season of racing who want to get a feel for what it is like to row at an elite Division I university. There will be in depth education and discussion of the rowing stroke, training regimens, and racing tactics. Conditioning, strength training, and video analysis will take place, as well as exposing showcase athletes to the collegiate recruitment process. Coxswains will be given individual feedback.

Coxswains will be given individual feedback.
Athletes will be boated based on experience. We may have rowers with 1 year of experience and some with more than 5 years rowing experience. All will learn something new and be appropriately challenged.
Athletes should be prepared to erg, run, row, and partake in a dynamic warmup. If athletes cannot do something an alternative exercise will be assigned.
WHAT TO BRING
Water bottle
Sunscreen
Extra clothes
Sunglasses
Hat
Running Shoes
Lunch
Snacks for between rows
TRANSPORATION
Parents and/or Guardians will be required to drop off and pick up campers at designated times.
Due to University and NCAA Policies, we are not allowed to offer any transportation to and from sessions. The airport closest to the Duke campus is Raleigh-Durham International Airport.
SKYLINK SHUTTLE
Website: www.skyelinkshuttle.com
Phone: 919-233-3952
SUPER SHUTTLE
Website: www.supershuttle.com
Phone: 1-800-258-3826
LOCAL ACCOMMODATIONS
For those traveling in from out of town and need a place to stay near showcase, see the recommended list below.
JB Duke Hotel (Please call 919-660-6400 to reserve your room)
Washington Duke Inn (Please call 919-490-0999 to reserve your room)
Marriot Residence Inn (Please call 919-680-4440 to reserve your room)
SCHOLARSHIPS
We cannot offer scholarships due to NCAA regulations. Our affiliation with NCAA coaches and schools puts us in a position where any scholarship money can be seen as an inducement to a future collegiate athlete. This puts our coaches and our host universities in jeopardy of damaging their status with the NCAA and incurring penalties at the hands of their organizing body.

COVID-19 SAFETY & REGULATIONS
For more information on our Covid-19 safety procedures and regulations, please visit https://www.ussportscamps.com/covid-safety.
*Please note, this information & coaching availability per showcase is subject to change.
*All camps and clinics are open to any and all entrants, limited only by specified number, age, grade level and/or gender of its participants.
Show Less

See More

Camp Details
Sample Daily Schedule
8:00 AM

Arrive

8:30 AM

Row

11:00 AM

Chalk Talk w coaches

11:30 AM

Lunch

2:00 PM

Depart for second workout, lecture, row

12:30 PM

Warmup for 2nd workout

12:45 PM

Short erg

1:15 PM

2nd Row

3:00 PM

Chalk Talk w coaches

4:00 PM

Depart
Duke Rowing unveiled their new boathouse, Bertha K. Bergman Memorial Boathouse, in April 2014. This new boathouse holds 56 boats and a state of the art training room room. The Boathouse is located at Lake Michie Boat Launch.
Camp Reviews
Overall Average Rating
Stars
July 14, 2022: [The highlights of camp were] learning from an amazing team of highly qualified coaches, learning what it will take to row for Duke or other universities, learning about the collegiate rowing experience

— Anonymous

July 13, 2023: The highlight was a combination of both days, on the water and then on campus. My daughter really enjoyed it. She said she learned a lot and had fun; everyone was really nice.

— Anonymous

July 13, 2023: Individual evaluation and personalized tips based on the camper's personal struggles and goals was great

— Anonymous
Show Less

See more

Reviews
June 22, 2023: Getting to learn new techniques to bring home to my own team was a camp highlight!

— Anonymous

he enjoyed the environment

— Anonymous
SECURE YOUR SPOT – CAMPS SELL OUT!
Last year over 650 Sports Camps sold out, leaving 7,000+ campers on the waitlist. Due to high demand, early registration for our first-come-first-serve camps is strongly recommended.
Camp Dates & Prices
This program has concluded for the season.
Please Join our Priority List to be notified when this program is available for registration.