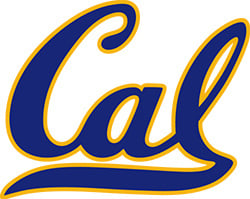 Cal Swim Camp
Learn from the Best at the
Cal Swim Camp at UC Berkeley!
Come join Olympic Coach, David Marsh, this summer 2023 and learn from the Best at the Cal Swim Camp! Cal is offering three sessions of outstanding stroke technique camps this summer on the beautiful campus of the University of California, Berkeley.

Campers will split time training between UC Berkeley's, Spieker Aquatics Complex and the brand new Legends Aquatics Center, which are some of the finest outdoor facilities in the United States. The main entrance to Legends Aquatic Center is on Bancroft Ave, one block down from Spieker Pool and RSF. Parking is available in the RSF Garage located on Bancroft or metered street parking.
The California Golden Bears had another historic season and took home the Men's Swimming & Diving NCAA Championship title for the second consecutive season and the eighth time in program history.
All Cal Sports Camps are open to any and all entrants. For your safety and benefit, we recommend you choose a camp that fits your level of development. All events are subject to change based on NCAA and Covid-19 restrictions. Due to high demand and limited capacity, prices are subject to increase as camp exceeds 25%/50%/75% capacity.

Highlights Include
For competitive swimmers ages 9-17
Camp emphasis on technique and drill instruction covering all four strokes, starts and turns.
10:1 camper to staff ratio and 24 hour supervision
Every camper receives a camp t-shirt and swim cap
Cal will also be hosting Cal Diving Camps June 9-11, June 26-28 and July 14-16
Camp Coaches
Camp Director

David Marsh

Internationally renowned swimming coach David Marsh is an associate head coach of both the men's and women's programs at Cal.

View David Marsh's Bio

⟩

Co-Director

Kristin Marsh

Kristin Marsh swam for Cal in the late 80's and has coached numerous clubs and high school student athletes over the last 30 years. Kristin was awarded the North Carolina High School (All Divisions) Coach of the Year in 2017. Kristin founded the Pine Lake Preparatory swim teams and quickly won 3 consecutive 1A-2A State NC championships.

View Kristin Marsh's Bio

⟩

Head Coach

David Durden

California men's swimming & diving has established itself as the premier collegiate and post-graduate program in the country under the guidance of head coach David Durden, who will enter his 16th season at the helm in 2022-23. Durden is also currently serving as Cal's Acting Director of Swimming & Diving, overseeing both the men's and women's programs.

View David Durden's Bio

⟩

Assistant Coach

Noah Yanchulis

Noah Yanchulis joined the Cal Berkeley coaching staff in June 2023 and will serve as an assistant coach for both the men's and women's programs .

View Noah's Bio

⟩

Camp Coordinator

Eloise Riley
Camp Details
SECURE YOUR SPOT!
You can expect a high demand on these first-come-first-serve camper spots, so please be sure to register early. This summer, Cal is offering three sessions of day camp (9:00am-3:00pm) for ages 9-17.

2023 OVERVIEW
Dates: June 15-18 (Thurs-Sun), June 19-22 (Mon-Thurs) & August 19-20 (Sat-Sun)
Age Group: 9-17
Gender: Coed
Camp Type: Day Camp

Schedule: 9:00am-3:00pm
Check-In: 8:30am
Lunch: Lunch is not provided. Please bring a packed lunch.

Program: The Stroke Technique program is designed for athletes who are competitive swimmers and provide them with a better understanding of swimming fundamentals. Stroke refinement along with constructive feedback will be the focus of the camp and allows each participant to gain a greater knowledge of proper stroke mechanics and ways to improve themselves individually.
PLEASE NOTE: Participants are expected to have basic swim knowledge. These camps DO NOT teach participants how to swim. Enrollment will be limited to ensure that individuals will receive special attention and maximize their participation. For your safety and benefit, we recommend all participants have competitive swimming experience (E.G. U.S.S. Age Group, National Qualifiers, High School Swimmers, or Summer League Swimmers) with all four competitive strokes: Fly, Back, Breast and Freestyle.
PRIVATE COACHING: A limited number (6 slots per day) of one on one sessions by the camp counselors and coaches will be offered for camps June 15-18 and June 19-22. The lesson will be 1 hour long and do a deep dive into individual adjustments to stroke and racing details. PRICE: $125
CAMP ADDRESS
Legends Aquatic Center
2214 Bancroft Way
Berkeley, CA 94704
Click Here for Directions
Spieker Aquatics Complex
2301 Bancroft Way
Berkeley, CA 94704
Click Here for Directions

Parking is available in the RSF Parking Garage as well as metered street parking. Please be aware of parking restrictions.

CAMP CHECK-IN/CHECK-OUT
Check-in: Saturday, August 19th
Check-in 8:30am at Legends Aquatic Center
Check-out: Sunday, August 20th
There will be a brief closing ceremony at 2:30pm at the pool. ALL CAMPERS must depart immediately following the closing ceremony.
There is no supervision before or after camp hours so please make arrangements to drop off and pick up your child on time.

MEALS
Lunch is NOT provided each day. Please bring a healthy lunch and snacks each day.
WHAT'S INCLUDED IN THE FEE?
Instruction: Morning and afternoon training sessions
Supervision: Campers are supervised by staff during camp hours.
Camp T-shirt & Prizes: Campers will receive a Nike Swim Camps t-shirt and prizes.
INSTRUCTION, EQUIPMENT & FACILITY
Ratio: 1:10 staff-to-camper ratio
Groupings: Campers are grouped by age, ability, and experience.
Equipment Needed: Please bring your water swimsuit, swim cap, googles and towel(s)
Facility: Legends Aquatic Center & Spieker Aquatic Complex
Medical Protocol: Most camps have an athletic trainer on-site to help with illness or injury. In case of an emergency, campers will be transported to the nearest hospital.
PREPARE FOR CAMP: COMPLETE YOUR PRE-CAMP CHECKLIST

To view your customer account, complete your mandatory forms, pay balance dues, and review important camp information, visit Pre-Camp Checklist. All necessary camp information is on this page. If there are any imperative changes prior to camp start, registered campers will be notified via email and this webpage will be updated!

CHECKLIST OF THINGS TO BRING
Below is a suggested list of clothes, equipment, and personal items. US Sports Camps is NOT responsible for lost or stolen articles or money.

Items:

Dryland Training Gear (running shoes, t-shirt, athletic shorts, sweatshirt)
Warm jacket and sweats (for possible fog during morning training sessions)
Backpack
Swimsuit
Swim Cap
Googles
Towel
Hat or Visor
Sandals/ Flip Flops
Water Bottle
Sunscreen
Healthy Lunch and Snacks each day
Fins
University of California Release Form (forms completed online do not need to be printed and turned in at camp)
Signed Heath & Release forms and waivers (forms completed online do not need to be printed and turned in at camp)
TRANSPORTATION
Transportation is not provided. Campers are responsible for getting to and from camp on their own. There is no supervision before or after camp hours so please make arrangements to pick up your child on time.
COMPANY POLICIES
For information regarding our cancellation policy and all other company policies, please visit USSC Policies.
NIKE SWIM CAMP FAQ
For general questions about our swim camps please see our FAQ page.
Show Less

See More

Camp Details
CAMP LODGING - NO HOUSING PROVIDED
RESIDENCE INN BY MARRIOTT BERKELEY
2121 Center St
Berkeley, CA 94704
Website: marriott.com/hotels/travel/oakrr-residence-inn-berkeley/
Main: 510-982-2100
THE CLAREMONT HOTEL
41 Tunnel Rd
Berkeley, CA 94705
Website: claremontresort.com/1-800-257-7544
Main: 510-843-3000

HOTEL DURANT
2600 Durant Ave
Berkeley, CA 94704
Website: hoteldurantberkeley.com/1-800-238-7268
Hotel Main: 510-845-8981
DOUBLE TREE BY HILTON HOTEL BERKELEY MARINA
200 Marina Boulevard
Berkeley, CA 94710
Website: doubletree3.hilton.com/1-855-845-6550
Hotel Main: 510-548-7920

TRANSPORTATION
The camp is not allowed to offer any transportation to and from camps. The airport closest to the Berkeley campus is Oakland International Airport; San Francisco International Airport is also within a reasonable distance. Campers are responsible for their own transportation to and from camp.
CAL DIVING CAMP
Cal will also be hosting a Cal Diving Camp this summer June 9-11, June 26-28 and July 14-16.
Sample Daily Schedule
9:00 AM

Pool Session 1

11:30 AM

Lunch

12:30 PM

Discussion/Stretching

1:00 PM

Dry-Land Training

1:30 PM

Pool Session 2

3:00 PM

Campers Depart
Spieker Aquatics Complex
The Spieker Aquatics Complex is located on Bancroft Way, between Dana St. and Ellsworth St. Upon your arrival, campers are placed in groups with other swimmers that have similiar abilities and goals. Our camp staff will do their best to accommodate your needs, keeping in consideration your experience and desire to improve.
Legends Aquatics Center
UC Berkeley's Legends Aquatics Center, is the newest and one of the finest outdoor facilities in the United States. The main entrance to Legends Aquatic Center is on Bancroft Ave, one block down from Spieker Pool and RSF. Parking is available in the RSF Garage located on Bancroft or metered street parking.
Camp Reviews
Overall Average Rating
Stars
Very skilled and experienced coaches.

— Anonymous

Very impressive!

July 12, 2016: Cal swim camp builds up kids' passion of swimming. All of staff are professional and teach kids well. My son even made his new record at 50 Y Freestyle from 38 seconds to 29.84 seconds. Very impressive! Thank you to all of the staff for making swimming more fun. Go Bears!

— Tony R. Parent

Most rewarding experience!

July 13, 2016: Cal Swim Camp is a most rewarding experience for our 12-years-old daughter. Coach Teri McKeever and her whole team not only teach the young swimmers the techniques, but also other aspects on making a swimmer into a competitive athlete. The four-day camp was well organized with hard work and fun. A must experience for any teenage swimmers who desire get better!

— Jane M. Parent
Show Less

See more

Reviews
I highly recommend this camp!

July 11, 2016: This camp is very fun. I had a lot of fun with the team cheers and the meet, meeting an olympic swimmer, and improving my times. The staff is very nice. I highly recommend this camp.

— Valerie P. Camper

Great learning experience!

July 11, 2016: We really liked the Nike Swim Camp at Berkeley! My sons learned a lot of new swimming drills for all 4 types of strokes and turns. I am sure this will help them practice better in the long run. Most important of all, my kids were very inspired by their coaches who had just returned from the Olympic trials. The coaches themselves, were extremely kind and courteous and they made the camp a great learning experience for each of my children.

— Donald S. Parent

Inspiring camp!

July 11, 2016: Thank you so much for an inspiring camp. It was a great balance of challenging training and having a good time. Now my son is asking how to get to UC Berkeley and swim and I love that he has this added perspective and renewed spirit for the sport. It's all because of the professional and seasoned counselors, staff that you have assembled. I hope you continue to have these camps.

— Devin H. Parent

Thank you!

July 7, 2015: Thank you so much Kristen for the wonderful job that you, Terri and your counselors did for the swimmers. This is her second year attending the camp, and first sleep away camp experience at 12! She was looking forward to the week all year long and was thrilled to meet Missy Franklin and Dana Vollmer (2nd year in a row). Natalia looks up to those women and all the collegiate swimmers she met this week.

— Brenda W. Parent

Loved it!

July 6, 2015: When I asked my daughter to sum up what she learned at camp she said, "I learned that I really love swimming!" This camp has encouraged her to keep striving and she was incredibly motivated by meeting Missy Franklin, but she was equally thrilled to be with and learn from her camp counselors and honored to work with Teri McKeever. The Cal spirit was strong and I have no doubt that she wants to become a Cal Bear one day. She'll be back next year - perhaps even for two weeks. Love, Love Loved it! Thank you!

— Katie A. Parent

Get better this summer!

July 3, 2015: What I love about this camp for my swimmer is it builds confidence; improves their abilities; and gives them a chance to swim with other campers with similar goals and see what it takes to be on a college team or even shoot for the olympics.

— Avery L. Parent

Fantastic time!

July 1, 2015: My 13-year-old swimmer had a fantastic time at the Cal Swim Camp. He is already a highly competitive swimmer, but he felt that the training techniques were the 'latest' and 'greatest'. He was also impressed by the welcoming atmosphere provided by the staff and other campers. The campus setting, especially the aquatics center were top-notch. My swimmer would love to attend again - and bring friends!

— Alexis E. Parent

Incredible experience!

June 30, 2015: This was an incredible experience for my daughter. She was so excited to fill me in on the day's activities and even more excited to tell us what she was learning. I've never heard this type of excitement from my daughter about any camp or activity she has done in the past as we did with this camp. She now has a new spark for swimming and she can't wait for her fall season to start. She had a blast.

— Bruno C. Parent

Big Thanks!

June 30, 2015: Just want to say THANK YOU THANK YOU to the staff, coaches and campers! What a wonderful experience for my son and daughter. They have grown in so many ways, I am very pleased with the outcome from camp! Thanks!

— Ian P. Parent

Great Program

July 8, 2014: I loved the camp and hope to go both weeks next summer!

— Jeremy P. Camper

Best camp ever!

July 8, 2014: Best camp ever! My son was so happy he came home and made many new friends. He loved meeting the Olympic athletes, and thought Terry McGeever and the staff were very kind and excellent coaches. The counselors were fantastic and looked after the kids and made sure they were safe at all times. My son is ready to go back next year!! Many thanks to all!!

— Meg R. Camper

Blown Away!

July 7, 2014: My son started swimming competitively a year ago. He just turned 11. He came away from Cal's Swim Camp more confident and committed to swimming and can't wait to go back next summer. My husband and I were blown away by the coaches and counselors. They bring a level of seriousness and experience, combined with a positive approach that is inspiring. Cal Swim Camp, according to my son, was one of the best experiences of his life.

— Gigi C. Parent

top level instruction!

July 7, 2014: This experience gives kids a taste of college life and top level instruction. My daughter has a visual of what college is and will be for her. Seeing the dedication that student athletes must have has been very eye opening for her as well. Being able to talk with the student athletes has made my daughter more motivated to make better eating habits and be more focused in her school work. Thank you for kicking her into high gear!

— Sue N. Parent

My son still talks about camp!

July 6, 2014: My son still talks about his time at camp and how much he loved it. The instruction he received and the talks from Olympic athletes "made his life." my son is more excited about swimming and is able to correct his mistakes better now. My husband and I have definitely noticed all of his improvements. The only complaints we heard were about the food and having little options, but other then that this camp was great. Our son has already asked to come back next year.

— Katie P. Parent

What a priceless experience!

July 23, 2019: My daughter was so excited to meet real Olympians and touch a gold and silver medal. She got to swim in the pool with Olympian Tom Shields and be coached by Teri McKeever, who is one of the top swim coaches in the world! She worked with two coach/counselors who were on the Cal swim team and they were inspiring, fun and full of amazing information. What a priceless experience!

— Rebecca M. Parent

Inspiration to keep swimming!

July 14, 2016: This camp was great at not only teaching but also showing me so much about swimming, most of information that I never heard of before coming. Now that I've attended it, I definitely have gotten more inspiration to keep swimming as well as many more drills to practice!

— Kennedy L. Camper

I would go back in a heart beat!

July 14, 2016: Anyone looking to go to this camp would be wise to attend. The camp is very well run and they have great technique instructions. All of the staff/instructors are not just personable but also very knowledgeable. I would go back in a heart beat!

— Delia S. Camper

Go Bears!

July 16, 2016: Cal Swim Camp was a fantastic experience! The coaches were knowledgeable and inspiring and really passed on their experience to the campers. We'd definitely do this camp again, it's a must-do for all serious swimmers. Go Bears!

— Pam F. Parent

OUTSTANDING!

July 22, 2016: Everything at Cal Swim Camp was OUTSTANDING. Could not have been more pleased. My daughter loved it and we are already making plans to return. The instructors were world class swimmers, but you would never know it by the way they treated my child. She had an absolute blast and loved all of the counselors. What a great opportunity to be on deck with Coach McKeever and her coaches.

— Taylor T. Parent

I highly recommend the Nike swim camp for any level of swimmer!

July 22, 2016: I highly recommend the Nike swim camp for any level of swimmer. The coaches seemed to cater to each swimmers skill level and my daughter learned various skills which I saw her use at her swim meets following the camp. One in particular, which I found to stand out and help her quite a bit, was to " be fierce on the block." Which is how my daughter explained it, even her coaches noticed her improved stance. Lastly and most impressively, at the swim meet she attended just one week after the camp she improved all her 50m times by at least 1.5 seconds!! It was a great experience for her and we definitely plan on attending next summer.

— Marcella N. Parent

I recommend it for all levels and ages of swimmers!

July 24, 2016: One of the best Cal camps my child has ever taken, thanks to her amazing team of student coaches. Where else can my child spend this much time with such amazing swimmers and Coach Teri on the pool deck, but even more importantly: amazing, kind people. There are no better role models than these Cal Coaches and this is what set the camp above all others. One in particular was such a great role model and offered a great deal of personalized, technical feedback to each swimmer on every stroke. He was "right on" for feedback and encouragement. He would be an amazing swim coach if he should ever choose that route. My child came home saying, "If I could have coaching like the camp all the time I'd be a really great swimmer!" Seeing these coaches demonstrate strokes and drills from only a few feet away will be a savored memory. Thank you Cal, Teri, and coaches for putting together a world class camp that my child will not forget anytime soon. This camp had so much value all round (the best cost, the best coaches, the best facility, the best Cal experience, etc) and I recommend it for all levels and ages of swimmers.

— Hannah H. Parent

We look forward to being back next year!

June 21, 2017: My daughter was truly inspired. She made new friends, learned new techniques and most of all had a lot of fun not to mention she improved her 50 time by 2 seconds in the closing meet. All your Cal swim counselors did a fantastic job. We look forward to being back next year.

— Faith B. Parent

Great experience!

July 12, 2017: My daughter loved camp, and loved her coaches! She enjoyed being challenged while having fun, and she especially loved improving her technique! It helped that she was inspired by her coaches, and the Olympians she met. Thanks for a great experience to put in her bank of memories!

— Jason R. Parent

Awesome coaches!

July 12, 2017: My daughter gained some great new skills and techniques from this camp. The energy of the Cal Swim Team Coaches is just infectious. She came home excited to go to Club practice and is swimming with a new fire!

— Sandra O. Parent

Best Swim Camp!

July 14, 2017: Cal Camp by far is the best swim camp my daughters have attended. It was an extremely positive experience for my daughters. It was very well organized. My daughters loved every minute - the training, spending time with Cal swimmers, and touring the school. All the swim coaches were personable and inspiring. We saw a massive improvement in my daughters' times after they attended this camp. They hope to attend another Cal camp in the future.

— Claire R. Parent

Outstanding experience!

July 2, 2018: Outstanding experience! My daughter loved the coach to camper ratio and that the coaches were "real" Cal swimmers! The balance of technique, training and inspirational talks was outstanding. We'll be back!!

— Alexis S. Parent

Wonderful learning experience!

July 9, 2018: Modern, safe, clean facility. Camp was so well organized and information given ahead of time and throughout the week. Camp was fun and a wonderful learning experience. We highly recommend for anyone wanting to improve their swimming skills and have fun.

— Brian F. Parent

Will definitely be back!

July 19, 2019: This year was my daughter's fourth camp session. Last year we did two sessions in a row. This year we only did one but quickly remembered how amazing this camp is and regretted not doing two sessions. Will definitely be back next year! Thank you!

— Alex N. Parent

Thank you for an incredible camp experience!

July 22, 2019: Having been to other swim camps, this was by far the best one. The ratio of swimmers to coaches during her session (1:6) was ideal and the coaches were really fun, encouraging, and seemed generally enthusiastic to be there (much different from other camps). She benefited most from the classroom sessions and the swim stations. She enjoyed hearing from Olympians like Abby & Dana. On the drive home from camp, she was quick to say that she wanted to come back next year and possibly do the winter camp too! Thank you for an incredible camp experience!

— Myra F. Parent

Inspiring and Valuable!

July 23, 2019: It was amazing to learn so much about stroke technique and practice it in the water. The environment of the camp was very encouraging, and the coaches were always there to talk to and answer any questions the campers had. It was also inspiring to hear a few Olympic athletes talk about their swimming experience, providing the campers with some valuable insight. Overall, Cal Swim Camp was fun, encouraging, and a great experience!

— Elizabeth W. Camper
SECURE YOUR SPOT – CAMPS SELL OUT!
Last year over 650 Sports Camps sold out, leaving 7,000+ campers on the waitlist. Due to high demand, early registration for our first-come-first-serve camps is strongly recommended.
Camp Dates & Prices
This program has concluded for the season.
Please Join our Priority List to be notified when this program is available for registration.