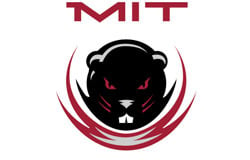 Nike Tennis Camp in Cambridge/Boston
Nike Tennis Camp in Cambridge/Boston
20

Reviews
Average Rating
Stars
Improve your game and have serious fun
at Nike Tennis Camps
The Nike Tennis Camp hosted at MIT is a top-notch tennis day camp in Massachusetts, with serious tennis training, optional swimming, and lots of fun. This summer tennis camp in Cambridge, across the river from Boston, is the ideal place to improve your game and make new friends.
Our junior tennis camp hosted at MIT this summer offers full day and half day options for players of all skill levels.
This camp must comply with regulations of the Massachusetts Department of Public Health and be licensed by the local board of health.

Highlights Include
Daily tennis instruction from teaching pro, Dave Hagymas, and his experienced staff
Program open to players of all levels, grouped based on ability
Half Day and Full Day Camp Options
Morning and afternoon sessions; low camper to staff ratio
Camp Details
2023 CAMP DATES
June 19-22
June 26-29
July 3-7 (*Camp does NOT run on 4th of July, Monday and Wednesday-Friday)
July 10-13
July 17-20
July 24-27
July 31- Aug 3
Aug 7-10
CAMP PROGRAMS
We offer Full Day Camp (9:30am-4:00pm) and Half Day Camp (9:30am-12:30pm) for junior tennis players of all ability levels, ages 9-18. You can purchase before care for an early drop off from 8:45am-9:30am. There will be no aftercare/late pick up this summer.

There will be no half day camp, no math and science classes, and no swimming during Summer of 2023.
All Skills Program: The All Skills program is designed for tennis players of any skill level and background. Campers will learn fundamentals and improve upon their game.
CAMP SCHEDULE
Check-in: All campers arrive at 9:15am on Monday at the DuPont Tennis Courts
Check-out: All campers depart at 4:00pm on Thursday at the DuPont Tennis Courts
Full Day Schedule: Monday 9:15am-4:00pm, Tuesday-Thursday 9:30am-4:00pm
Half Day Schedule: Monday 9:15am-12:30pm, Tuesday-Thursday 9:30am-12:30pm
Before Care: Additional charge to drop your camper(s) off early, 8:45am-9:30am for the week of camp ($75)
WHAT'S INCLUDED IN THE FEE?
Instruction: Daily tennis training, morning or afternoon session
Supervision: Staff members participate in all activities
Camp T-shirt & Prizes: All campers receive a Nike Tennis Camps t-shirt and prizes
MEALS
Lunch is not provided. All campers must bring their own lunch each day. Purchasing lunch on campus will not be an option like it has been in years past so please plan accordingly and bring a packed lunch.
INSTRUCTION, EQUIPMENT, & FACILITY
Ratio: 5:1 camper-to-coach ratio
Groupings: Campers are grouped by age, ability, and experience
Equipment Needed: All campers must bring a tennis racquet, tennis shoes, and a water bottle
Facility: Campers play on duPont Tennis Courts' 12 newly renovated outdoor tennis courts and the J.B. Carr Tennis Bubble that has 4 indoor courts
Medical Protocol: Most camps have an athletic trainer on-site to help with illness or injury. In case of an emergency, campers will be transported to the nearest hospital
MASSACHUSETTS CAMP FORMS
The following additional required forms MUST be filled out, signed, and emailed to the camp nurse immediately. Please email these forms 1 week before your camp start date. Forms will NOT be accepted at check-in. Campers will not be allowed to attend until the nurse has received your medical forms. Please submit the forms below to this Google Drive link for the coaching staff to access.
Physical Exam: Physician's signature required. A physical exam performed within the last 18 months that is signed by your camper's physician is required.
Prescription Medication Record Form: Required only if camper will be using prescriptions during camp. One form per medication.
Immunization Certificate: Immunization records must be submitted in the form of an "Immunization Certificate" from the camper's physician
PREPARE FOR CAMP: COMPLETE YOUR PRE-CAMP CHECKLIST
To view your customer account, complete your mandatory forms, pay balance dues, and review important camp information, visit Pre-Camp Checklist. All necessary camp information is on this page. If there are any imperative changes prior to camp start, registered campers will be notified via email and this webpage will be updated!

CHECKLIST OF THINGS TO BRING
Below is a suggested list of clothes, equipment, and personal items. US Sports Camps is NOT responsible for lost or stolen articles or money.
Athletic, on-court tennis clothing

Tennis Racquet(s)

Tennis shoes (no running shoes)

Sweatshirt/warm-up jacket and pants

Water bottle

Sunscreen

Signed Health & Release forms and waivers (forms completed online do not need to be printed and turned in at camp)
COMPANY POLICIES
For information regarding our cancellation policy and all other company policies, please visit USSC Policies.
NIKE TENNIS CAMP FAQ
For general questions about our tennis camps please see our FAQ page
SWING VISION
Maximize your camp experience with SwingVision, an iPhone app that provides the following benefits when you record your play: watch a full match in 20 minutes with the dead-time automatically removed, view stats like shot placement, court positioning, shot speed, and consistency for each shot type, filter to particular shot or point types and easily create highlight videos of certain points or shots, access video analysis, and stats immediately after you finish recording, all on unlimited cloud storage.



Camp Code: TNXDMI
Show Less

See More

Camp Details


Sample Daily Schedule
9:30am

Check-in at the DuPont Tennis Courts

9:30-9:45am

Technique & Conditioning

9:45am-10:45am

Drills & Instruction

10:45am-12:30pm

Tennis Match Play, both singles and doubles

12:30-1:30pm

Lunch Break

1:30-1:45pm

Technique & Conditioning

1:45pm-3:00pm

Drills & Instruction

3:00pm-4:00pm

Tennis Match Play, both singles and doubles
duPont Tennis Courts and J.B. Carr Tennis Bubble
duPont Tennis Courts has 12 outdoor tennis courts, which were fully-renovated in the 2018-19 season with a new playing surface and lights, giving MIT one of the top outdoor tennis facilities in New England. The J.B. Carr Indoor Tennis Facility houses four indoor courts
Overall Average Rating
Stars
Loved all of the tennis games

July 29, 2019: He loved all the tennis games (King of the Court and Jail) and everyone seemed to know who he was, which was beautiful to see. He also liked that he played with different people, and one could switch any time

— Doug L. - Parent

Made new friends and improved my serve

July 12, 2019: I definitely think the atmosphere at the camp was nice and I made a lot of new friends. I improved a lot on my serve and it is much better than before coming here

— Sai C. - Camper

Can't wait to come back next summer!

July 26, 2019: The best feedback he has given to us is that he wants to come back to the camp next summer. He has been playing a lot of tennis, the teachers had a great attitude as well as the other children in camp. He barely speaks English and everybody has helped him a lot. Thanks for those awesome days.

— Maria B. - Parent
Show Less

See more

Reviews
Staff is friendly and knowledgeable

August 03, 2018: My daughter is very happy about the camp. She makes friends. She said the staff is very friendly and knowledgeable.

— Gina D. - Parent

Lots of match play

August 10, 2018: Sophia's favorite part of camp was when they played against each other. She felt that she got more out of actually playing as opposed to other camps that focused heavily on drills with very little match play

— Sher D. - Parent

Came home loving tennis!!

August 24, 2018: Alexia came home saying she LOVED tennis!!!

— Penelope C. - Parent

Video analysis was great

July 24, 2017: Video analysis was great idea. I registered 4 weeks of Tennis and it is a great tool to see her improvement through video analysis. Hope that this program can cater this kind of student who register several weeks to improve individual level!

— Helen H. Parent

Teachers worked with the kids on their game

July 28, 2017: The camp seems to have improved since 2015. Dividing the kids into two age groups was a good idea. Teachers seemed to be working with the kids on their game. Noam was in good spirits at the end othe day. He felt more confident. Having camp extend until Friday would make it better, and a better deal.

— Moshik. Parent

Everything was great

July 28, 2017: It was great. At first I was a bit lost, but finally I got integrated and I managed to understand the complicated words of tennis in English. I learned new skills.I practice my English during this week and it's great.Thank you for this week.Alex (French). Sincerely everything was okay and great .

— Alex. Camper

Made new friends

August 1, 2017: They enjoyed the games and instructions. Made new friends. They are definitely interested in staying with tennis and playing more now that they have attended your camp.

— Rich H. Parent

Loved learning about the sport

August 8, 2017: Victor loved learning about the sport - he is having fun throwing around lingo about his volleys... We're hoping this sets him down a path where he continues practicing and learning more about tennis, practicing/working hard, and competition.

— Michael F. Parent

Came home happy

August 16, 2017: The kids came home happy from their morning camp each day. They both liked playing "jail" and getting prizes on the last day.

— Mary Jo S. Parent

amazing staff

August 12, 2016: Ryan, the assist. Director at Amherst College was amazing. So funny, didn't treat the kids like babies, and did such a good job entertaining the kids during a rain delay and made sure our daughter was comfortable in her dorm.

— Isabelle K. Parent

coaches are great

August 12, 2016: All the coaches are great, but it's really fun to have a different one every day of the week. Unfortunately, I was there for several weeks, often on the highest courts, and the same coach remained on those courts the entire week.

— Samantha L. Camper

really enjoyed camp

August 11, 2016: I really enjoyed being in camp. I think the 10 and under group should play matches more often.

— Alicia R. Camper

son loved the camp

July 27, 2016: My son loved the camp. I wish there was a better area for drop off/pick up. I wish there was a more of 'get to know you' between parents and coaches. Tennis camp we previously attended had lot more on these and I think it helps.

— Diane L. Parent

son wants to do another week

July 16, 2016: My son loved this camp and asked if he could do another week.

— Jennifer C. Parent

tennis instruction was outstanding

7/27/2015 -The tennis instruction was outstanding. My daughter felt that she made great improvements in her play. The Camp provided a perfect level of supervision mixed with autonomy; which was important for a tween. I wish there had ben more tweens/teens but it may be that the older kids attend camps later in the summer (she attended the first two weeks).

— Karen R. Parent

the director, is super!

7/26/2015 - Dave H, the director, is just super! His staff are excellent too.

— Elizabeth L. Parent

camp was spectacular

7/23/2015 - The camp was spectacular. Thank you so much.

— Christine M. Camper
SECURE YOUR SPOT – CAMPS SELL OUT!
Last year over 650 Sports Camps sold out, leaving 7,000+ campers on the waitlist. Due to high demand, early registration for our first-come-first-serve camps is strongly recommended.