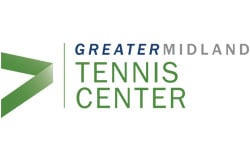 Nike Adult Tennis Camp at Greater Midland Tennis Center
Nike Adult Tennis Camp at Greater Midland Tennis Center
29

Reviews
Average Rating
Stars
Improve your game and have serious fun
at Nike Tennis Camps
Our Nike Adult Tennis Camp in Michigan takes place at Greater Midland Tennis Center. This top Midwest tennis camp for adults in Midland includes a 10-hr tennis clinic for adults of all levels.
The largest tennis center in the Midwest, Greater Midland Tennis Center sits on thirteen acres with over 140,000 sq. ft. in a single facility and 40 hard and clay courts.
Highlights Include
Instruction from Adult Tennis Director at GMTC, Jon Bemisderfer, and his expert staff
Low camper to coach ratio
All campers get Nike Tennis Camp t-shirt
Camp Coaches
Camp Director

Jon Bemisderfer

Jon Bemisderfer has been teaching tennis for 35 yrs: 16 yrs as Assistant Pro and Head Pro, 15 yrs as Director, and 4 yrs as owner JBTennis; developed players from beginner to nationally ranked and D1 college; co-founder/President of Greater Ft Wayne Community Tennis Association and French Lick Springs Community Tennis Association. He has been married for 28 years and has 5 children and 2 grandchildren.

View Jon's Bio

⟩
Camp Details
2023 CAMP DATES
CAMP PROGRAM
We offer adult weekend day camps which include 10 hours of drills, matches, and tennis instruction geared toward players ages 18+ of all skill levels.
Camp is geared towards adult players of all levels. Upon arrival, all participants are evaluated by the staff so that their own instructional needs can be addressed throughout the week.
CAMP SCHEDULE
- Friday
5:30pm- Check-in, gifts, and group photo
6pm- Introduction and what to expect on the court
6:25-8pm Warm Up, Match Play and fast-paced Drills to get you ready for an action-packed weekend
8:00pm-9:00pm Player Reception
- Saturday
9:00am- noon Warm up, baseline drills, serve and return elements, competitive point play
2:00pm-5:00pm Transition game- approaching the net and when opponents approach, competitive doubles play
- Sunday
9:00am-11:00am- Playing at the net, competitive match play, and our famous 1-point match
CHECK-IN/OUT
Check-in: Friday at 5:30pm at the tennis courts
Check-out: 11:00am at the tennis courts
MEALS
Campers can bring their own lunch or go out to eat at local destinations.
INSTRUCTION, EQUIPMENT & FACILITY
Ratio: 5:1 camper-to-coach ratio
Groupings: Campers are grouped by age, ability, and experience
Equipment Needed: All campers must bring a tennis racquet, tennis shoes, and a water bottle
Facility: Campers will utilize the 40 hard and clay courts at Greater Midlands Tennis Center, the largest tennis center in the Midwest.
Inclement Weather Plan: Indoor courts are available.
Medical Protocol: Most camps have an athletic trainer on-site to help with illness or injury. In case of an emergency, campers will be transported to the nearest hospital
LOCAL ACCOMMODATIONS
Please Note: Our camps are Day Camps only and run during the hours listed above. The camp tuition DOES NOT include housing. Campers are required to provide their own overnight accommodations.
TRAVEL ATTRACTIONS/NIGHT ENTERTAINMENT
Great Lakes Loons Professional Baseball Games
Travel Eastman Ave to see Midland Blooms where the community has planted flowers along both sides of the road for 2.5 miles
Visit the Tridge - Three way wooden bridge downtown, a great park, and next to all the happenings
Downtown Midland - Santa House (closed but a great view), H hotel with fine dining at Table Restaurant, Café Zinc, and Bar Oxygen. There is also Maru Sushi and Grill (excellent), Oscars Restaurant & Entertainment, Rancheros Mexican Grill, Whichcraft Taproom, and much more! Other restaurants also include that is close to the tennis center are: Ruby Tuesdays, Panera Bread, Bennigans, Olive Garden, Fuji Sushi, Big E's Sports Grill and Whine.
PREPARE FOR CAMP: COMPLETE YOUR PRE-CAMP CHECKLIST
To view your customer account, complete your mandatory forms, pay balance dues, and review important camp information, visit Pre-Camp Checklist. All necessary camp information is on this page. If there are any imperative changes prior to camp start, registered campers will be notified via email and this webpage will be updated!
CHECKLIST OF THINGS TO BRING
Below is a suggested list of clothes, equipment, and personal items. US Sports Camps is NOT responsible for lost or stolen articles or money.
Athletic, on-court tennis clothing

Tennis Racquet(s)

Tennis shoes (no running shoes)

Sweatshirt/warm-up jacket and pants

Water bottle

Sunscreen

Signed Health & Release forms and waivers (forms completed online do not need to be printed and turned in at camp)
COMPANY POLICIES
For information regarding our cancellation policy and all other company policies, please visit USSC Policies.
NIKE TENNIS CAMP FAQ
For general questions about our tennis camps please see our FAQ page
SWING VISION
Maximize your camp experience with SwingVision, an iPhone app that provides the following benefits when you record your play: watch a full match in 20 minutes with the dead-time automatically removed, view stats like shot placement, court positioning, shot speed, and consistency for each shot type, filter to particular shot or point types and easily create highlight videos of certain points or shots, access video analysis, and stats immediately after you finish recording, all on unlimited cloud storage.
Camp Code: TNADMP
Show Less

See More

Camp Details


Overall Average Rating
Stars
Couldn't have been better!

August 9, 2021: The midland, MI tennis camp was efficient, fun, balanced and very thorough. I loved the breakdown they did for drills on the full day of tennis. It flowed so well and was not overwhelming at all. It could not have been better.

— Sarah E., Camper

Individualized feedback provided

August 9, 2021: The camp was well organized, staff was welcoming, organized, talented, and approachable. The skill drills were well run with individualized feedback provided. The Midland tennis facility is first rate. I enjoyed the end of day conversations with my fellow campers along with snacks and drinks.

— Gary L., Camper

Great experience!

August 9, 2021: Staff were easily accessible and extremely personable, helpful. Answered questions and observed situations to help resolve and even fix what I was doing wrong in doubles. Great experience!

— Carol W., Camper
Show Less

See more

Reviews
Pros were great

August 9, 2021: Loved the drills led by instructors. Allowed you to get instant feedback on a specific skill. Wanted more of these. The pros were great and made camp fun. Met some great people there. Social hours after camp were great. Mike (head coach) was great.

— Jenny R., Camper

Highly recommend

June 23, 2021: I highly recommend this camp to anyone interested in playing a lot of tennis, having fun and getting valuable instruction! The staff is great and the facility is Beautiful too!

— Diane L., Camper

Great camp

June 16, 2021: GREAT staff. Super-well organized. Great attitudes.

— Shawn M., Camper

Looking forward to returning

June 15, 2021: Great atmosphere, activities started on time, well planned and coached drills. Looking forward to returning to Midland for another camp.

— Adriana C ., Camper

Great one on one coaching

June 15, 2021: Mike & his team were well prepared and helpful. Gave great coaching 1:1 and explained drills well.

— Sara J., Camper

Hope to be a repeat visitor!

June 15, 2021: I found the pros to be friendly and knowledgeable which made it possible to ask questions in a relaxed, fun yet informative/educational environment. I learned a few things that I had never considered prior to attending. This was my first camp. Hope to be a repeat visitor.

— Steve B., Camper

Informative and organized camp

June 15, 2021: Mike and his pro's put on a well informative, well organized camp.

— Tom D., Camper

Professional, personable and knowledgeable

August 02, 2018: Overall the staff was professional, personable and knowledgeable. Throughout the weekend they provided great feedback on core skills and offered a lot of tennis strategy. Also the Midland tennis center is a great facility with excellent courts both indoor and outdoor that was able to handle the inclement weather.

— Dale G. - Camper

Liked the coaches moving between groups

August 02, 2018: I liked the coaches moving between groups because it allowed each one to pick up on different nuances of a player's ability. I would've like one whole 30 minute session devoted to improving serves. Explanations to improve strategy were very good and gave me a lot to consider.

— Judy C. - Camper

Great experience

August 04, 2018: Great experience as a third year camper. Every year is nice change from the last as they work on different skill sets

— Lisa B. - Camper

Learned a lot!!

August 21, 2017: Thanks to all staff for being so friendly and enthusiastic. It helped create a great atmosphere.Special thanks to Keith for being one of the best "explainers" I've encountered among tennis pros. I learned a lot from him!!

— Julie W. Camper

Had a great time

August 21, 2017: Feedback - Had a great time. Just a suggestion would be to spend more time truly evaluating skill level prior to placing groups. Seemed like I was put into a group before I arrived although a majority of the group were very beginners. Not saying I am the best player but I was frustrated playing with others that could not hit the ball. I approached the camp director half way through the camp and requested to change groups which he did right away with no issues (thank you!).

— Gary A. Camper

Excellent director!

August 21, 2017: Scott Mitchell is such an excellent director and teacher! And his staff were very knowledgeable and fun. The drills were at a higher level than last year, which I really appreciated. The groupings by ability made it more enjoyable. Liked that it was run on the posted time schedule. The first night reception helped us get to know our teammates! Great job, Midland Tennis and Scott!

— Sue G. Camper

Didn't want the weekend to end

August 22, 2017: I traveled for 5 hours to go to the camp in Midland and my only complaint is that Sunday should be a longer day at camp. I was having such a good time and was learning so much that I didn't want the weekend to end.

— Laura D. Camper

Plenty of fun

August 24, 2017: Great job with the camp! There was a good energy and plenty of fun. Everyone was kind and overall respectful. I also think it would be interesting to have a small doubles tournament (not full best of 3 sets) or more live match play with similarly skilled players.

— Hassen B. Camper

Great camp!!!

August 26, 2017: Great camp!!!

— Vicki B. Camper

Great, positive, knowledgeable staff

August 8, 2016: Great, positive, knowledgeable staff and wonderful venue. Definitely enjoyed the camp, even though I had to leave early. Definitely would love to return, even for something similar in the winter months!

— Tim J. Camper

The pros were fantastic

August 5, 2016: I learned a great deal about doubles positioning. There were also a lot of great drills that focused on good form. The pros were fantastic. I can't wait to play tennis at Midland again!

— Wendy R. Camper

highly recommend!

August 5, 2016: I would love tennis camp in warmer places, even earlier in the year and use it a great long weekend. Instructors need to continue to give critical feedback on play. There were a few times I heard "great job ladies" over and over when I needed someone to help break down how I could improve. Also, the segregation on the men and women for most of the weekend could be changed up so both can play against the different paces. Overall great experience and will highly recommend!

— Lisa B. Camper

Fun. Friendly.

August 04, 2016: Fun. Friendly. Exhausting at times. Covered too much ground, leaving insufficient time for professional feedback and personal counseling.

— Arthur S. Camper

great experience

August 04, 2016: Had a great experience and hope to attend again next year.

— Andrew M. Camper

Great! Fun! Enthusiastic pros

August 04, 2016: Great! Fun! Enthusiastic pros really made the camp experience memorable.

— Brenda B. Camper

Pros were very positive and committed

August 03, 2016: Pros were very positive and were committed to teaching the campers. Some of us who came with groups have played with each other a lot and would have liked to play with others more. The camp provided for an overall enjoyable weekend. Suggestion: In addition to drill games, add options for campers to learn more specific skills in-depth... for example top spin. One additional comment: I was having knee problems on Saturday and was very gratified that the pros were able to modify their feeds for me.

— Marcia M. Camper

Director did a great job

8/3/2016 - Director did a great job mixing up groups, explaining drills. All pros were friendly, encouraging and helpful. Location was GREAT! There was higher player to pro ratio than I expected from what I had read, but it ultimately made no difference as things moved smoothly . I am definitely returning if dates work for me in 2017!!

— Mary Lou T. Camper

Perfect mix of serious instruction and laughter

8/3/2016 - Scott Mitchell and his staff were outstanding. Perfect mix of serious instruction and laughter.

— Gary Y. Camper

The pros were superior in their coaching and enthusiasm

8/3/2016 - Disappointed the t-shirts were not provided in adult sizes we ordered. The pros did a great job of assessing plates levels, but perhaps USTA ranks could be given prior. I enjoyed playing others from all over the Midwest. The pros were superior in their coaching, enthusiasm, and the perfect amount of toughness was given. I wish my club pros and director were as personable and so up to date in the latest tennis strategies and strategies. They made such an effort to learn our names.

— Julie C. Camper
SECURE YOUR SPOT – CAMPS SELL OUT!
Last year over 650 Sports Camps sold out, leaving 7,000+ campers on the waitlist. Due to high demand, early registration for our first-come-first-serve camps is strongly recommended.
Camp Dates & Prices
Programs: Adult
Age Group: 18 - 0
Gender: Co-Ed
* Pricing is subject to change based on availability. Enroll today to secure current rates.
Programs: Adult
Age Group: 18 - 0
Gender: Co-Ed
* Pricing is subject to change based on availability. Enroll today to secure current rates.