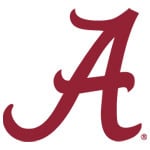 Nike Tennis Camp at University of Alabama
Nike Tennis Camp at University of Alabama
16

Reviews
Average Rating
Stars
Improve your game and have serious fun
at Nike Tennis Camps
This Alabama tennis camp offers overnight and day camps for boys and girls of all skill levels. Directed by top collegiate coaches, this junior tennis camp in Tuscaloosa delivers expert instruction and lots of fun!
Campers receive technical tennis instruction and drilling from an expert coaching staff and partake in supervised match play and a variety of evening social activities.
Highlights Include
Instruction from UA head coaches, George Husack and Jonatan Berhane, and their expert staff
Fun off-court activities for overnight campers, including a pizza party, games and other social events
5-6 hours daily tennis training; 6:1 student to teacher ratio
Camp Coaches
Camp Director

George Husack

George Husack will be entering his seventh season at the Capstone as he was named head coach on June 13, 2012. Husack joins the Crimson Tide after having spent the last three seasons as associate head coach for the four-time defending national champion University of Southern California Trojans.

View George Husack's Bio

⟩

Co-Director

Dimitar Kutrovsky

Dimitar Kutrovsky finished first season in 2019-20 as an assistant coach with the Alabama men's tennis program after being officially hired on June 25, 2019.

View Dimitar's Bio

⟩

Co-Director

Jonatan Berhane

Berhane joined the Crimson Tide after spending the last four years as a head coach for the Western Kentucky women's tennis team.

View Jonatan's Bio

⟩
Camp Details
2023 CAMP DATES:
Session I: June 11-15 (George Husack/Dimitar Kutrovsky)
Session II: June 18-22 (Jonatan Berhane)
CAMP PROGRAMS
The Nike Tennis Camp at The University of Alabama is open to any and all entrants, limited only by age, grade level, number of campers, and/or gender. Upon arrival, all participants are evaluated by the staff so that their own instructional needs can be addressed throughout the week.
We offer Overnight and Day (8:30am-4:30pm) camps for boys and girls, ages 9-18, of all ability levels. Camps are directed by UA head and assistant tennis coaches.
All Skills Program: The All Skills program is designed for tennis players of any skill level and background. Campers will learn fundamentals and improve upon their game.
DIRECTORS BY WEEK
The first week will be directed by the University of Alabama Head Men's Coach George Husack and the Men's Assistant Coach Dimitar Kutrovsky. The second week of camp will be directed by the University of Alabama Head Women's Coach Jonatan Berhane.
CAMP SCHEDULE
Overnight Camper Check-In: All Overnight campers will check in at Martha Parham East Hall between 3:00pm-4:00pm. After campers check-in, they will then head to the UA Tennis Stadium.
Day Camper Check-In: Sunday 3:00pm-4:00pm at the UA Tennis Stadium. Day Campers depart that afternoon at 6:30pm after check-in, a tennis evaluation, and a pizza party.
Check-out: Graduation is at 2:15pm on Thursday at the UA Tennis Stadium, parents are invited to attend! Check-out immediately follows the graduation ceremony.
Day Camper Schedule: Sunday 3:00pm-6:30pm, Monday-Wednesday 8:30am-4:30pm, Thursday 8:30am-2:15pm
A more complete schedule will be given to you upon check-in.

MEALS
Overnight Campers: All meals are included for overnight campers
Day Campers: Lunch is included for Day Campers.
WHAT'S INCLUDED IN THE FEE?
Instruction: Daily tennis training, morning and afternoon sessions
Overnight campers: Dormitory housing on campus and all meals are provided
Day campers: Lunch is provided (Monday-Thursday)
Supervision: Staff members reside in rooms strategically placed throughout the dorm to provide optimal supervision and participate in all activities
Camp T-shirt & Prizes: All campers receive a Nike Tennis Camps t-shirt and prize
INSTRUCTION, EQUIPMENT & FACILITY
Ratio: 6-8:1 camper-to-coach ratio
Groupings: Campers are grouped by age, ability, and experience
Equipment Needed: All campers must bring a tennis racquet, tennis shoes, and a water bottle
Facility: Campers will have access to 18 courts - 12 outdoor lighted courts at the UA Tennis Stadium and 6 indoor courts at The Roberta Alison Baumgardner Tennis Facility. Campers will also have access to the UA Rec pool on a designated day of the week.

Inclement Weather Plan: In the event of rain, campers will play in the indoor facility.

Medical Protocol: Camps have a certified athletic trainer on-site and in the residential hall. In case of an emergency, campers will be transported to the nearest hospital.
HOUSING
Dorm: Martha Patham East Hall
Dorm Address: Martha Parham East Hall, 921 6th Avenue, Tuscaloosa, AL, 35401
Number of Campers per Room: 2, some triples and quads are available, but not guaranteed
Roommates: Rooms are assigned by age & roommate requests. Roommate requests must be mutual and received no later than 14 days before the start of camp. If you don't have a roommate request, you will be placed in a room with someone near your age. It will be a great opportunity to meet someone new!
Linens: Bed linens are NOT provided. Please bring size Twin sheets or a sleeping bag, blanket, towel, facecloth, and pillow
Air Conditioning: The dorms do have A/C. Campers are still encouraged to bring a fan
EXTRAS
Evening Activities:

Sunday: Pizza Night for all campers + Supermarket Snack Run (Overnight campers only). Overnight Campers may bring money for snacks and Supermarket run.
Monday: Bowling & Video Arcade Night for All Campers. Includes 1.5 hours of bowling, $10 video arcade card & shoe rental
Tuesday: Movie Night for All Campers. Transportation to the movie theater on the camp bus and supervision provided by camp staff.
Wednesday: Swimming Pool for All Campers. Campers need to bring their own towel for the UA Rec Pool. Full lifeguard staff provided by UA Rec.

Activities Fee: Activity Fee (Includes Bowling/Video Arcade, Movie, Swimming, and Alabama Tennis gift): $35 Activity Fee paid for separately at camp check-in. This is offered to both day and overnight campers! If you are sending your camper with a check, please make the check payable to the University of Alabama.
Weekend Stayovers: There are no weekend stayovers offered at this location.
TRAVEL
Nike Tennis Camp does not provide any transportation to/from camp from the airport, train stations, or bus depots. If you fly into camp, we recommend that you fly into the Birmingham Airport and schedule a shuttle/bus from the airport to camp through Groome Transportation, www.groometransportation.com.

PREPARE FOR CAMP: COMPLETE YOUR PRE-CAMP CHECKLIST
To view your customer account, complete your mandatory forms, pay balance dues, and review important camp information, visit Pre-Camp Checklist. All necessary camp information is on this page. If there are any imperative changes prior to camp start, registered campers will be notified via email and this webpage will be updated!
CHECKLIST OF THINGS TO BRING
Below is a suggested list of clothes, equipment, and personal items. US Sports Camps is NOT responsible for lost or stolen articles or money.
Athletic, on-court tennis clothing

Tennis Racquet(s)

Tennis shoes (no running shoes)

Sweatshirt/warm-up jacket and pants

Water bottle

Sunscreen

Signed Health & Release forms and waivers (forms completed online do not need to be printed and turned in at camp)

Activity Fee: $35, please send your camper with the activity fee payment in either the form of a check or cash. This will be collected on the first day.
OVERNIGHT CAMPERS ONLY:
Athletic clothing mentioned above (1-2 pairs/day)

Comfortable off-court clothing (pants/shorts, t-shirts, sweatshirts 1 paid/day)

Undergarments (1-2pair/day)

Swimsuit and towel (subject to change)

Pajamas

Shower flip flops

Toiletries (shampoo, conditioner, body wash, face wash, hairbrush, toothbrush, toothpaste, deodorant, etc.)

Personal items & medications

Washcloth and bath towel

Fan (optional)

Bed sheets (if linens are not provided)

Comforter/blanket (if linens are not provided)

Pillow/pillow case (if linens are not provided)

Activity Fee: $35, please send your camper with the activity fee payment in either the form of a check or cash. This will be collected on the first day.
COMPANY POLICIES
For information regarding our cancellation policy and all other company policies, please visit USSC Policies.

NIKE TENNIS CAMP FAQ
For general questions about our tennis camps please see our FAQ page
SWING VISION
Maximize your camp experience with SwingVision, an iPhone app that provides the following benefits when you record your play: watch a full match in 20 minutes with the dead-time automatically removed, view stats like shot placement, court positioning, shot speed, and consistency for each shot type, filter to particular shot or point types and easily create highlight videos of certain points or shots, access video analysis, and stats immediately after you finish recording, all on unlimited cloud storage.


*The Nike Tennis Camp at the University of Alabama is solely operated by US Sports Camps, which is not affiliated with The Board of Trustees of the University of Alabama or The University of Alabama.
Camp Code: TNXRUA

Show Less

See More

Camp Details


Sample Daily Schedule
7:00am

Wake-up and breakfast

8:30am

Stretching / Warm-ups

8:45am

Coaches presentation

9:00am

Drill groups with focus on stroke mechanics and match tactics

11:45am

Lunch

1:15pm

Warm-up / Coaches' Presentation

1:30pm

Point play, matches and games

2:30pm

Off-court speakers (nutrition, mental toughness, fitness)

4:30pm

Afternoon session ends, campers go to dorm

5:15pm

Dinner

6:30pm

Evening Activity

10:00pm

Campers to rooms

10:30pm

Lights Out
Camp Reviews
Overall Average Rating
Stars
The co-ed environment was awesome!

— Anonymous

Facilities and the coaches are the best!

June 14th, 2019: Well organized, nice dorms and cafeteria. The Tennis facilities and the coaches are the best! The coaches are able to teach individuals and help the campers improve. This was our son's second year and he wants to go back next year.

— Alise S. - Parent

Great atmosphere of coaching and evening events

June 15, 2019: Our son enjoyed the campus. But even more, he enjoys the company of his camp friends. The great atmosphere of the coaching and evening events is really outstanding.

— Piotr L. - Parent
Show Less

See more

Reviews
Met so many great people and learned a ton

Jun 17, 2019: Our daughter had a great time at camp. She met so many great people and learned a lot from the instructors. She feels the camp helped her improve a great deal. Looks forward to attending again.

— Misti L. - Parent

Wonderful & encouraging experience

August 8, 2018: Our daughter had a wonderful encouraging week at campers and loved the coaches! They did an amazing job teaching, encouraging and then the personal note from her group coach at the end was the icing on the cake! She thoroughly enjoys the Alabama Nike Tennis Camp and can't wait to return next year!

— Kristin T. - Parent

Loved every minute

October 8, 2018: She loved every minute. She felt like she improved significantly. She was able to hit much harder and place the ball. She is looking forward to next year.

— Renee S. - Parent

Enjoyed the overall environment

August 9, 2018: My son enjoyed the overall environment. The staff was great and he made a lot of friends. The tennis instruction was strong and encouraging.

— Liz B. - Parent

great interaction with staff

6/30/2017 - My daughter loved the interaction with new coaches and new kids when they transitioned into court play and then team play.

— Kristin T. - Parent

will attend every year

6/30/2017 - Cole looks forward to this camp every year. He loves the environment, instructors and his 5 days of independence. He will attend every year until he ages out.

— Alan S - Parent

dream come true

6/30/2017 - My son's dream has been to play on the UA courts, especially indoor. He was literally in heaven and had the best time. He loved meeting friends that have the same passion for the game that he does. He also loved playing all day long everyday!!! He definitely plans to come back next summer.

— Leslie H. - Parent

Thoroughly enjoyed

7/8/2015 - This was the first year that my daughter has attended a Nike camp and she thoroughly enjoyed the tennis and activity provided by the wonderful staff. They were very professional!

— Jennifer P. - Parent

would love to come back

11/21/2015 - My daughter really enjoyed camp and she would love to come back next year.

— Angel T. - Parent

well planned and stuctured

6/28/2015 - I feel like the camp was well planned and structured yet fun for them. We have recommended this camp to a lot of tennis friends!

— Stephanie W. - Parent

camp was perfect

6/26/2015 - Everything about the camp was perfect. I had so much fun and I think it really helped improve my game. Even though I am a senior this year, I would love to come back next year with the younger girls on our team so they can have the opportunity to enjoy this experience.

— Mallory M. - Camper

would love to have multiple weeks

6/26/2015 - Would love to have multiple weeks spaced out in the summer. Would like camp to last an entire week - Sunday to Friday or Saturday. Also, would like day campers to be able to spend time with overnight campers at Burke in the evenings or during downtime. Would be more fun for the kids - especially teenagers.

— Christopher B. - Parent

camp should run saturday to sunday

6/25/2015 - I believe the camp should run Sunday to Saturday. It is very hard to take a day off work and drive to Tuscaloosa when it could be done on a Saturday or Sunday early morning. That was the only issue I had. The camp ending on a Thursday in the middle of the day was a little ridiculous. My son loved the camp and had a blast.

— William H. - Parent
SECURE YOUR SPOT – CAMPS SELL OUT!
Last year over 650 Sports Camps sold out, leaving 7,000+ campers on the waitlist. Due to high demand, early registration for our first-come-first-serve camps is strongly recommended.
Camp Dates & Prices
This program has concluded for the season.
Please Join our Priority List to be notified when this program is available for registration.